SPOILER ALERT: If you're planning to see this movie during its current run in New York City or later on premium cable — we reveal a key plot point that occurs in the first ten minutes.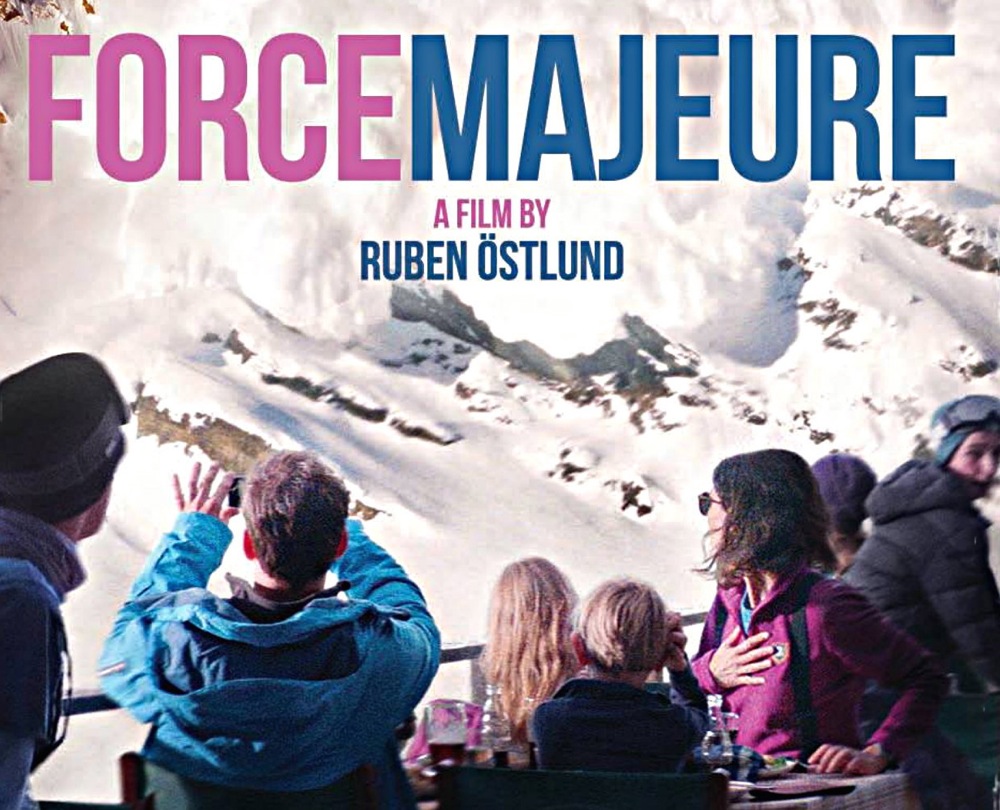 Do you remember the last truly compelling dramatic film that was set at a ski resort? Neither do I. In fact, I'd have to go all the way back to the 1969 classic, Downhill Racer, starring Robert Redford and Gene Hackman, which Roger Ebert accurately summarized at the time as "the best movie ever made about sports without really being about sports at all."
Almost a half century later, we may finally have a film set in the lift-served skiing universe that's at the same quality level: the unsettling Swedish psychodrama "Force Majeure."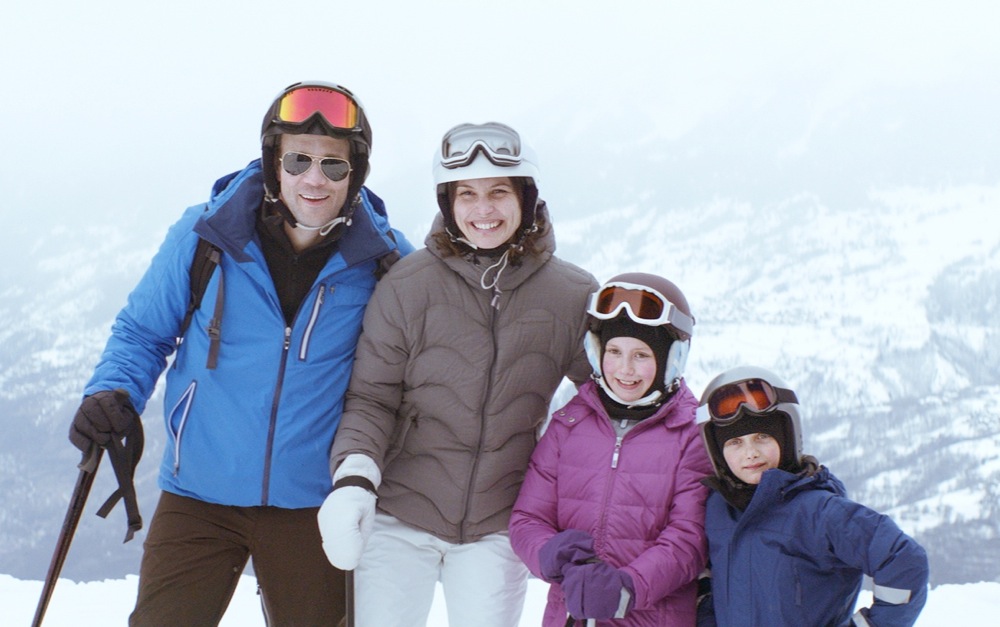 An upper-middle-class family from Sweden is spending its annual ski vacation at Les Arcs in France's Paradiski region. The first day goes off without a hitch for the picture-perfect couple (husband Tomas and wife Ebba) and their equally photogenic children.
They're enjoying a bonding experience in awe-inspiring alpine surroundings with top-to-bottom snowmaking, extensive grooming, high-speed lifts, on-mountain restaurants serving first-rate food, chic hotels, and automated avalanche control — all in place to allow civilized vacationers to enjoy the Alps in complete safety and comfort. What could possibly go wrong?
Day 2 begins auspiciously and includes a relaxed lunch on a sunny outdoor terrace framed by huge mountain peaks. The meal is interrupted by a "controlled" slide cascading down thousands of vertical feet above them. At first, delighted diners take out their smartphones to record this spectacular display of nature's might from their assumed safe perch.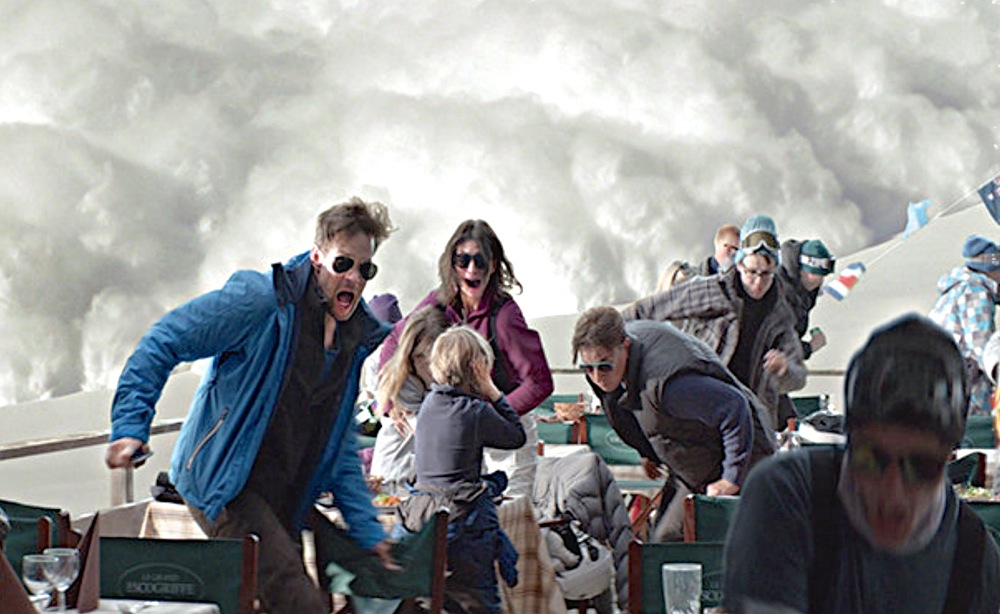 However, within moments it becomes apparent that this tsunami of snow is headed straight at them. Chaos ensues as Ebba instinctively huddles with her two kids. Meanwhile, Tomas grabs his phone and quickly exits the frame.
Snow and mist completely white out the screen while Director Ruben Östlund holds on the shot for what feels like an eternity. The air finally clears and everyone realizes that the slide miraculously stopped just short of the restaurant.
As guests and employees file back to the terrace with a collective exhale, Ebba and the kids look at each other in disbelief as they realize that the beloved father pulled a disappearing act (similar to Seinfeld's George Costanza, who pushed aside senior citizens and young children to escape from a fire at a kids party).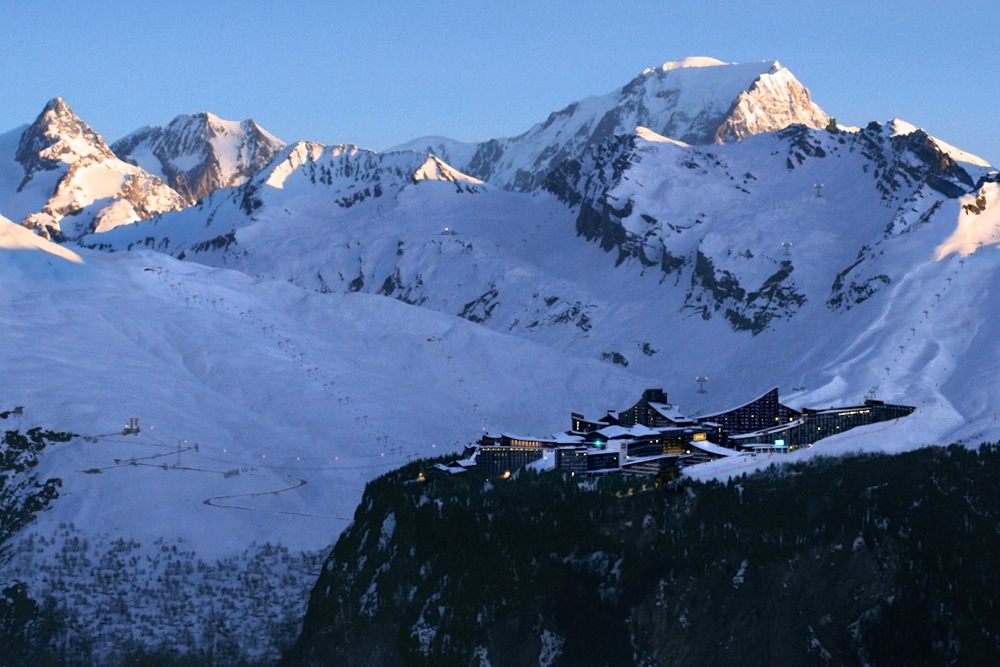 The rest of the film deals with the increasingly unpleasant repercussions of this split-second decision: Ebba's rage at her husband's cowardly actions, the children's disappointment in their father, Tomas's stubborn denial to admit what happened and his gruesomely ineffective attempts to save face in front of family and friends.
---
Given the the fact that we're skiers, instead of critiquing the film's narrative, cinematography, and dissection of gender roles (when the chips are down, men are concerned only with saving their own skin, while women are predisposed to protect their loved ones?), it's probably more appropriate to point out how the film effectively leverages the setting of a winter resort to underscore the emotional reckoning that follows.
The movie's sound deserves the first round of applause. During the first 36 hours of their vacation, as the family glides effortlessly on perfectly groomed trails, enjoys a communal late-afternoon nap on their king-size bed, is pulled uphill on a t-bar, or stands on a slow-moving magic carpet, we hear the omnipresent noises of a mountain resort: grinding lifts, purring groomers and snowmobiles, hissing snowguns, and booming avy control blasts.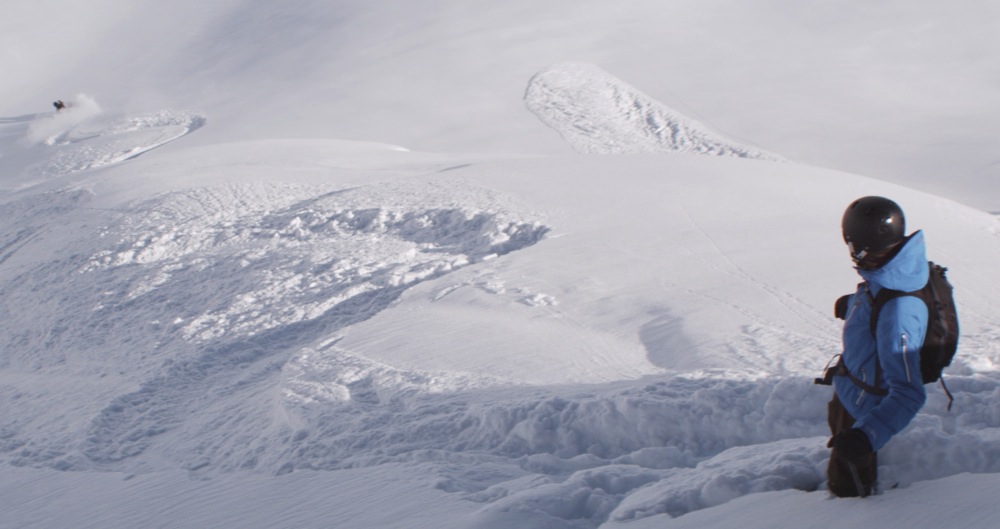 Together, these elements create a vague but unmistakable sense of dread even before we know what's going to happen next. The overall message is that this infrastructure is there to create a sense of order and tame the danger or inconveniences found in a high alpine environment. In Östlund's eyes, the avalanche makes it clear that we're at times only one step removed from disorder and bedlam, with people instinctively reverting back to a primal state in which they'll do virtually anything to survive — even at the expense of their own flesh and blood.
Secondly, it's obvious that Östlund is a skier who not only understands the comings and goings in lodges, gondola queues, and storage areas, but also the mundane details of a vacation like this — sharing an uncomfortable silence on a lift, hanging in midair during a lift stoppage with nothing to do but wait, or someone absentmindedly dropping the safety bar on another's head.
In interviews, I learned that the director spent the early part of his career working on ski video crews in the Alps and North America. Luckily, he throws us skiers a bone with a couple mouth-watering sequences of Tomas and his friend hiking for turns and floating through knee-deep untracked, followed by one of them screaming "THAT WAS PERFECT!" If only life (and marriage) were that easy.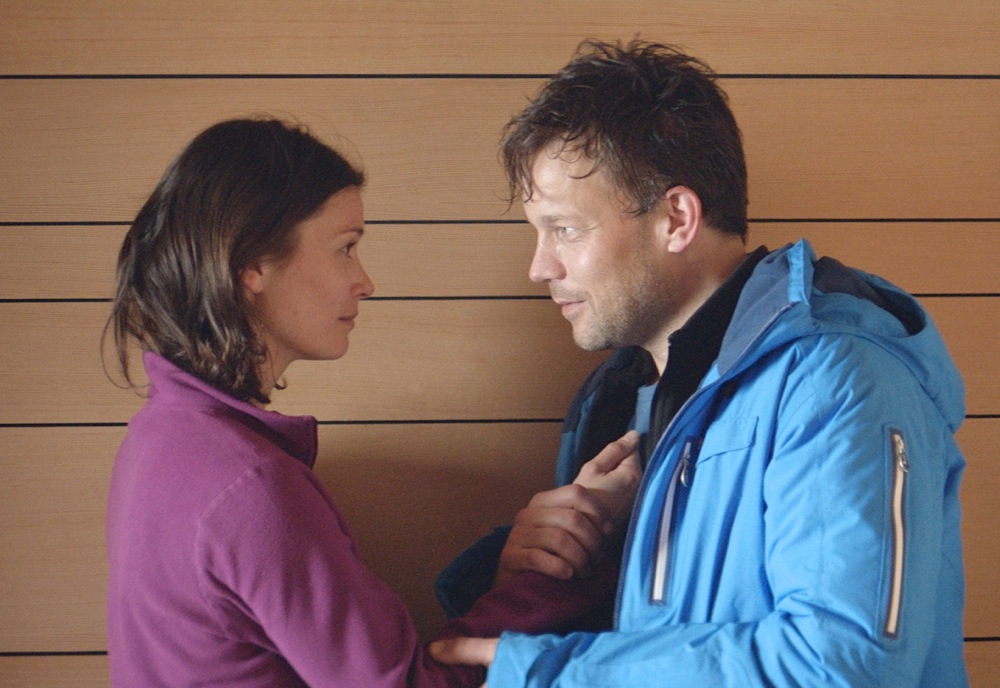 Finally, the film's centerpiece sequence looks pretty convincing; in fact, a couple sitting in front of me audibly gasped when the avalanche was hurtling toward us. Östlund achieved it by constructing a wooden restaurant terrace inside an indoor studio in Gothenburg, Sweden, then put up a green screen behind the actors onto which he projected stock footage of a massive slide that was shot in British Columbia. He completed the scene by adding artificial mist topped off with computer-generated effects in post-production.
While the last 15 minutes gave the impression that Östlund had painted himself into a narrative corner, culminating in a slightly unsatisfying conclusion (perhaps my American need to have as many loose ends tied up as possible), it's hard to find fault with the rumors that Force Majeure is favored to be nominated for a best-foreign-language Oscar.
If you can deal with a movie whose dry, understated humor makes you repeatedly squirm in your seat, I recommend that you check out Force Majeure. That said, you may want to think twice about going with your spouse or significant other.