On average, Gore gets less snow than some other mountains. Most Vermont hills claim more than Gore's official 150 inch average and other mountains in New York get more snow too.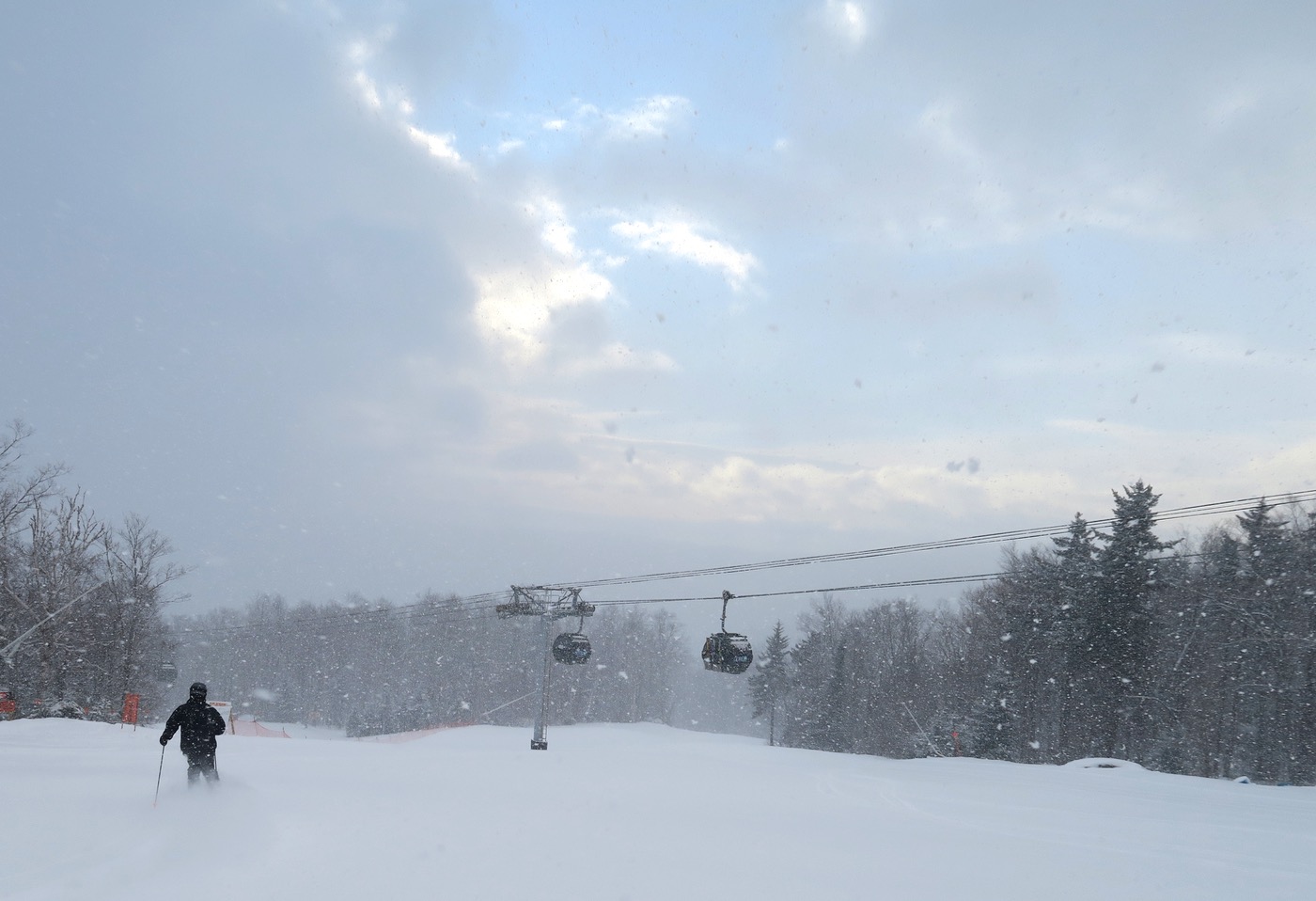 But one thing is sure, we do a lot with the snow we get, at Gore. Over the last week, the mountain reported more than fifteen inches and everyone you met said it was the best skiing in quite a while.
A nice midweek storm dropped over a foot, and in a show of mercy for us weekend warriors, it snowed again on Friday night. It looked like two inches at our place. I assumed that there would be more on the mountain.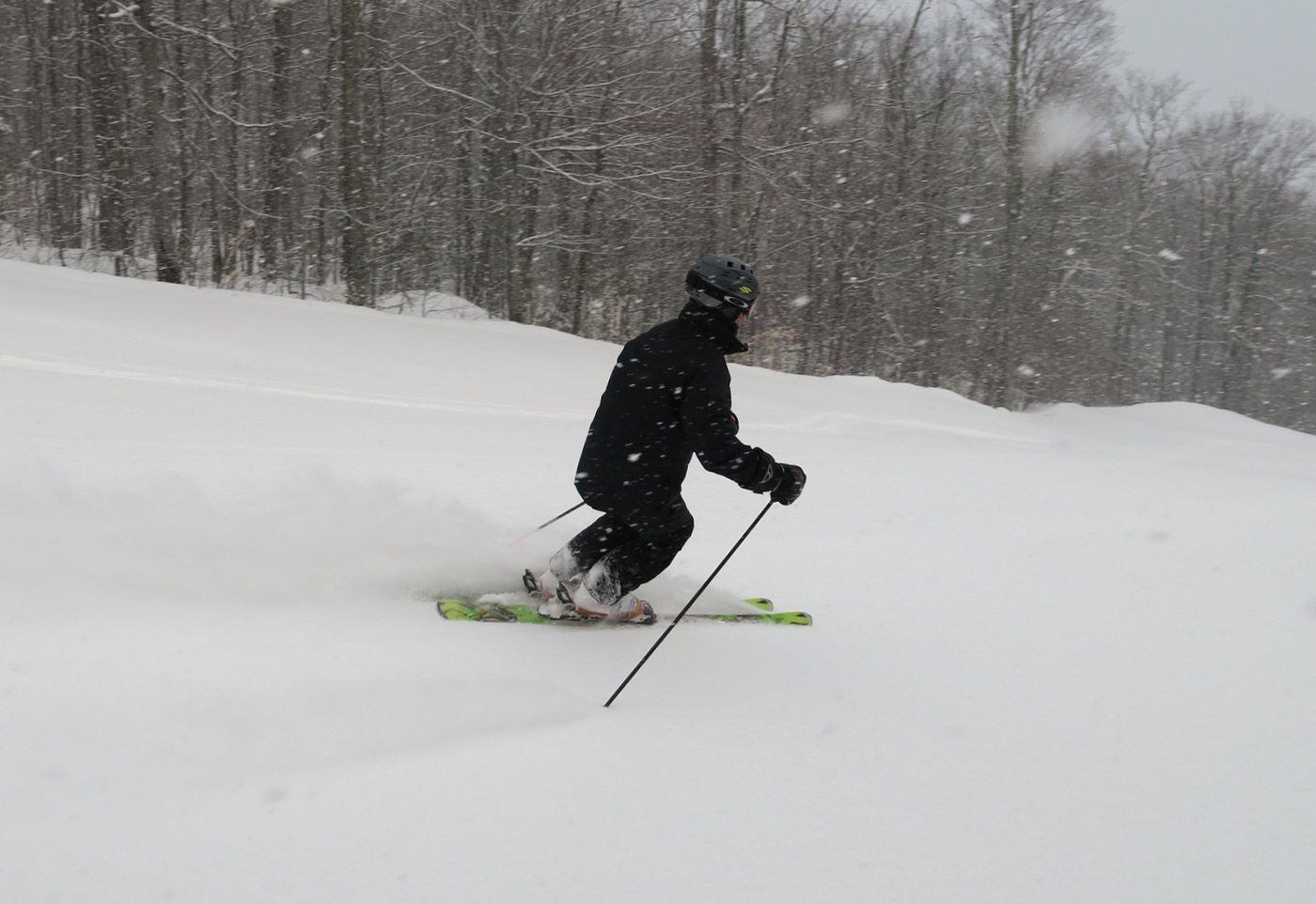 I was pumped when I got to the hill. It was still coming down and conditions looked great. When patrol boarded the gondi ahead of us, they said we were "in for a lot of fun."
Gore and Plattekill are two hills where I never worry about finding ski partners. If you're in line for first chair you'll see the same people every time. On Saturday as I entered the lift maze, I heard Duck call my name, and I knew it was going to be a great day.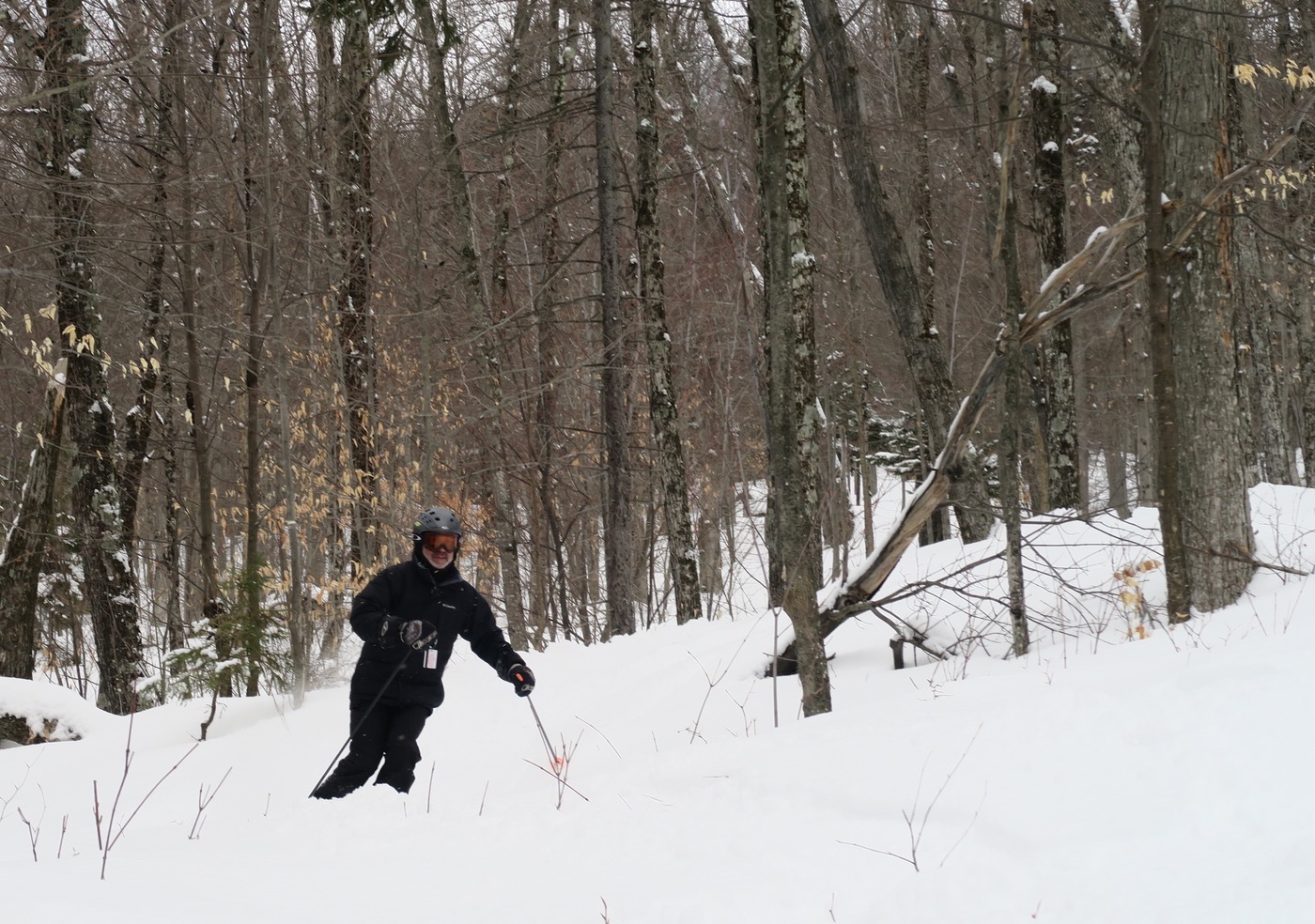 Duck's a talented skier who hails from NEPA, northeastern PA. He's friendly and adventurous. Duck provides our strategic thinking, while I'm responsible for almost nothing as far as I can tell.  Always remember, Duck is a verb, not a noun.
Duck and I click on powder days. We both want the same thing: untracked, without too much regard for pitch. We want to ski through real, soft, untouched snow and we both enjoy mellow terrain.  An added bonus for me, Duck is also super tolerant of my photo addiction.
After two sublime high speed rips on the East Side, we moved to the North, and stayed there for several runs on the trails and in the trees. We were there for much of the morning.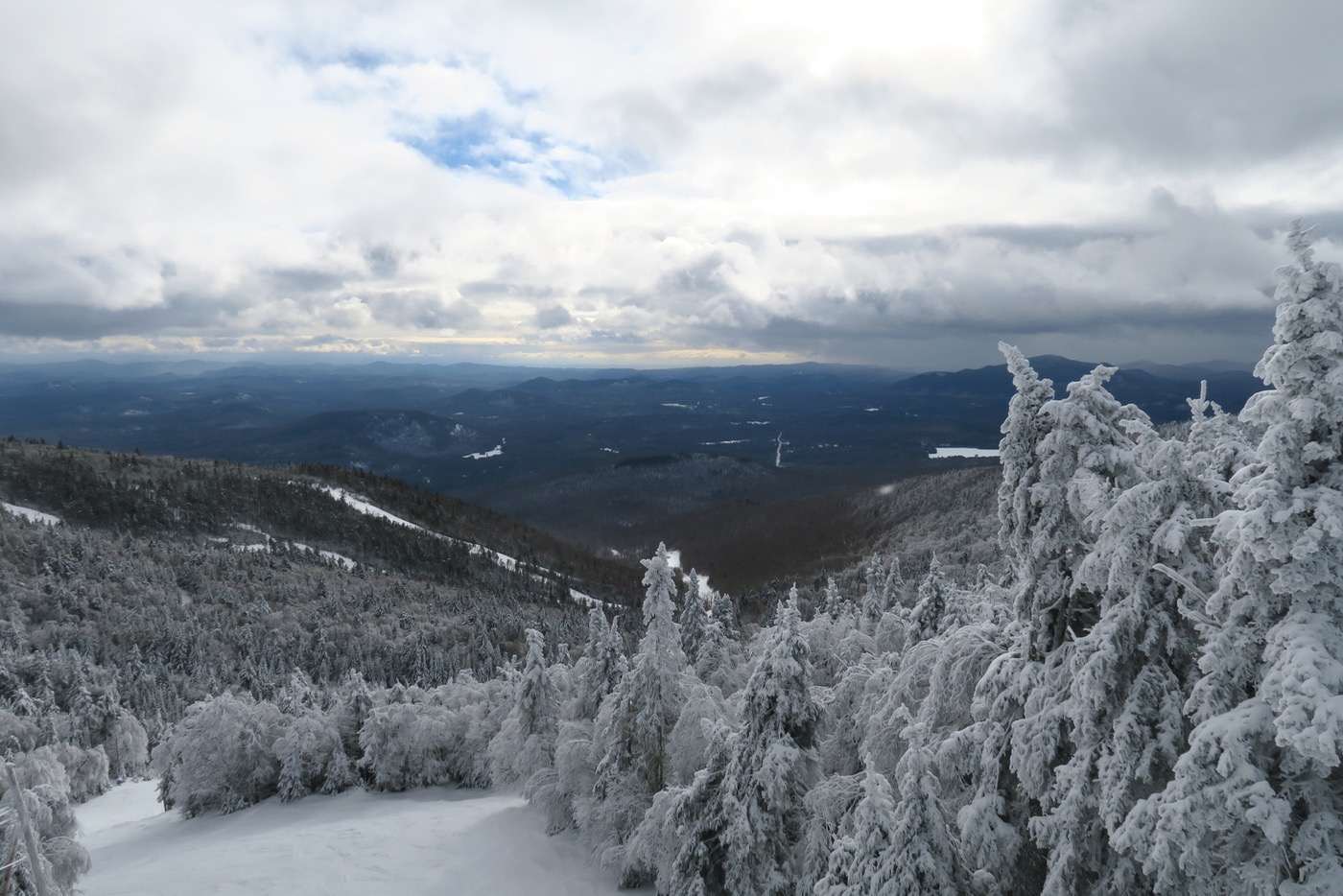 Next we tucked Wood In to get to the Dark Side. It was a milestone for me, my first ride on the High Peaks Chair this season. We dropped into the tree shots in order, on that side.  There had been much more traffic up top.
After noon, in our attempt to call it a day, we hit the east side trees, with all of our might. Twice.  There are some righteous trees on Gore's front side. I love them.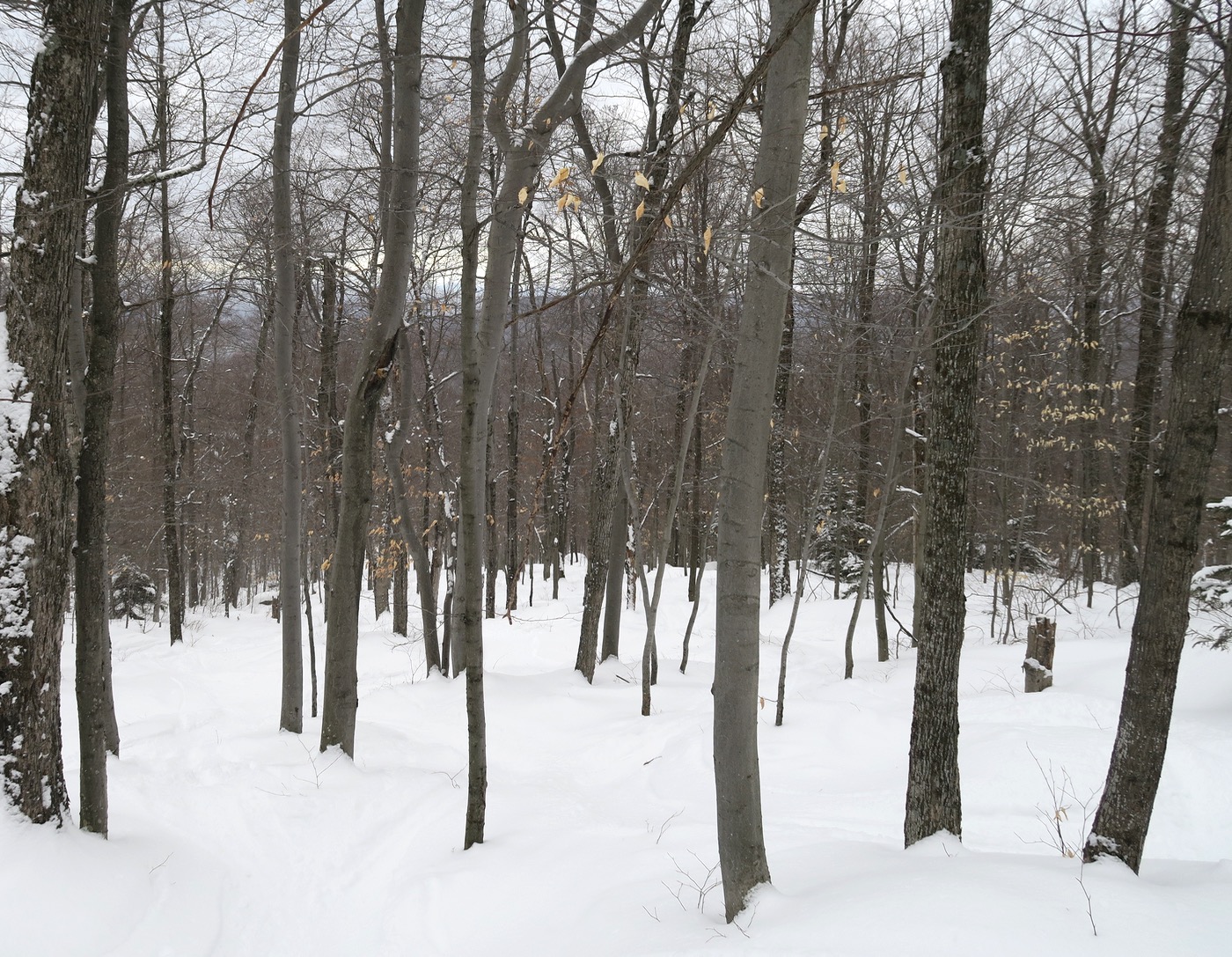 With nordic plans for the afternoon, social plans for evening and adventure plans next day, I called it before 1pm.
I've seen this kind of setup before and I like it. We get enough snow to create a foot of consolidated depth. It gets rained on, or sleeted on, or both. Then we get back into a snowy pattern. Before long you are styling. I'm optimistic.
A great classic Gore day. Thanks Duck.