It's not often all of the weather people I follow get it so wrong. What should have been a nice blast of snow with some mixed precipitation, fell as freezing rain, before finally changing over.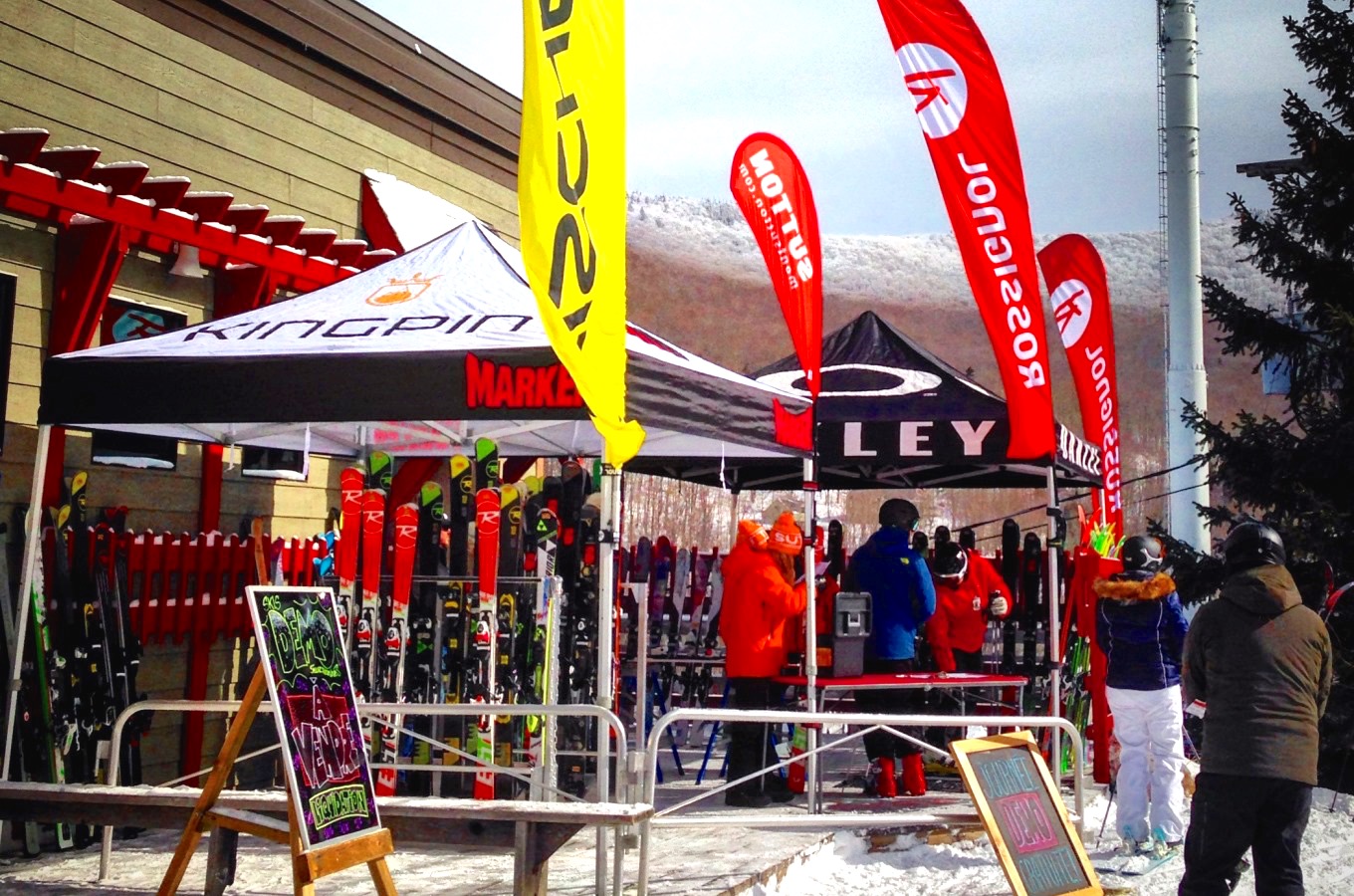 The extra day it took me to get there turned out to be worth it on many levels. Sutton is a day trip from Montreal, but you have to pass a couple of other hills to get there. Still no matter shape things are in, I always feel like I'm a world away. It's like a destination daytrip for me.
The weather is alive at the northernmost tip of the Green Mountain spine and you just never know what's going on top of the hill. The locals know that the weather in town often means nothing, at all.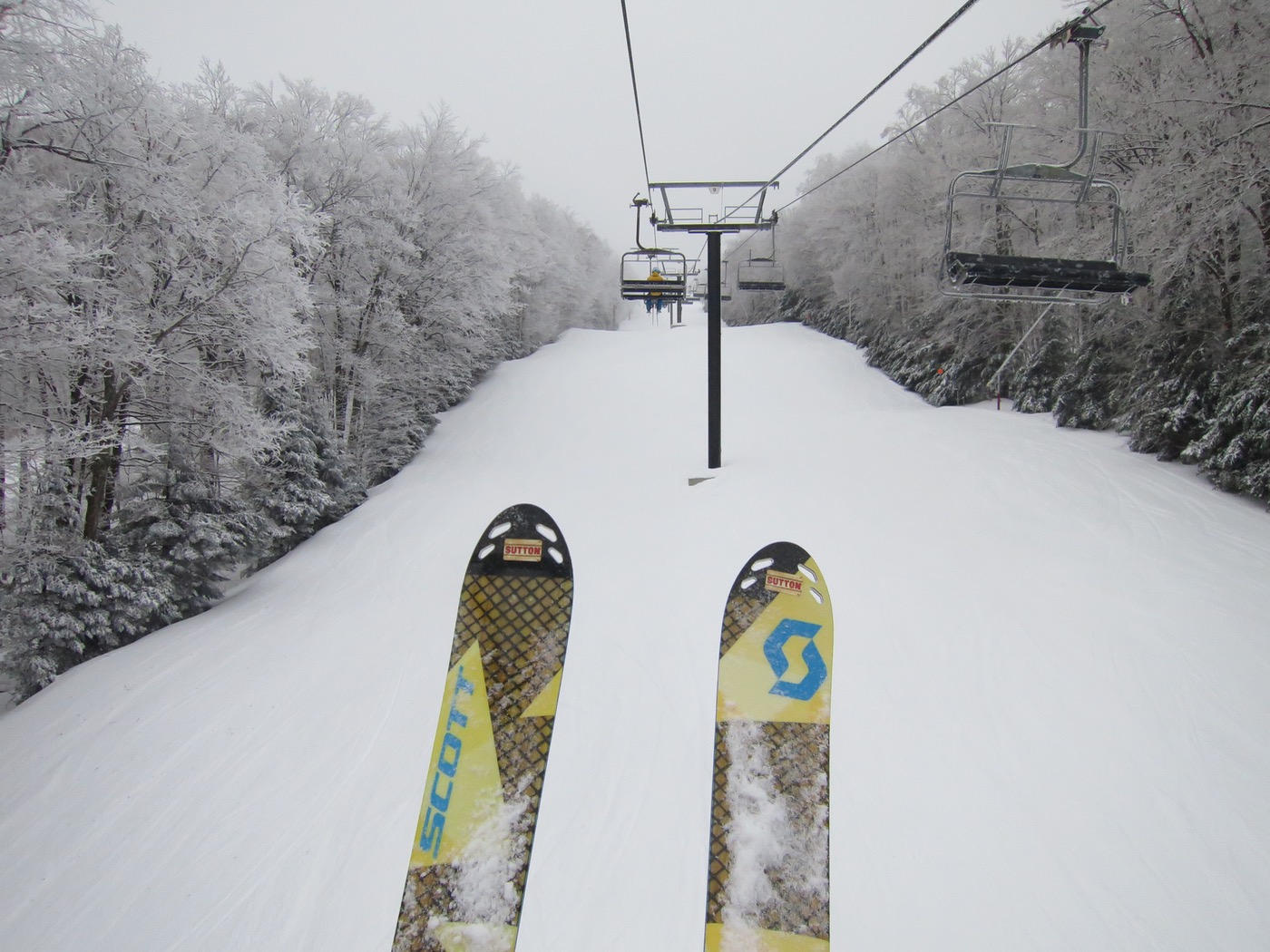 That was not quite the case on this trip, but three inches of sleet and snow made for a nice surface on top of the groomers. My fifteenth day this season was clearly different, and not just because of the weather. The freezing fog that lingered on the hill created beautiful rime formations but not the best conditions for using goggles.
Sutton has a fun promo on Wednesdays where guys who wear a tie ski for $25. There were some ripping skiers taking advantage of the deal, in a really laid back way, just skiing.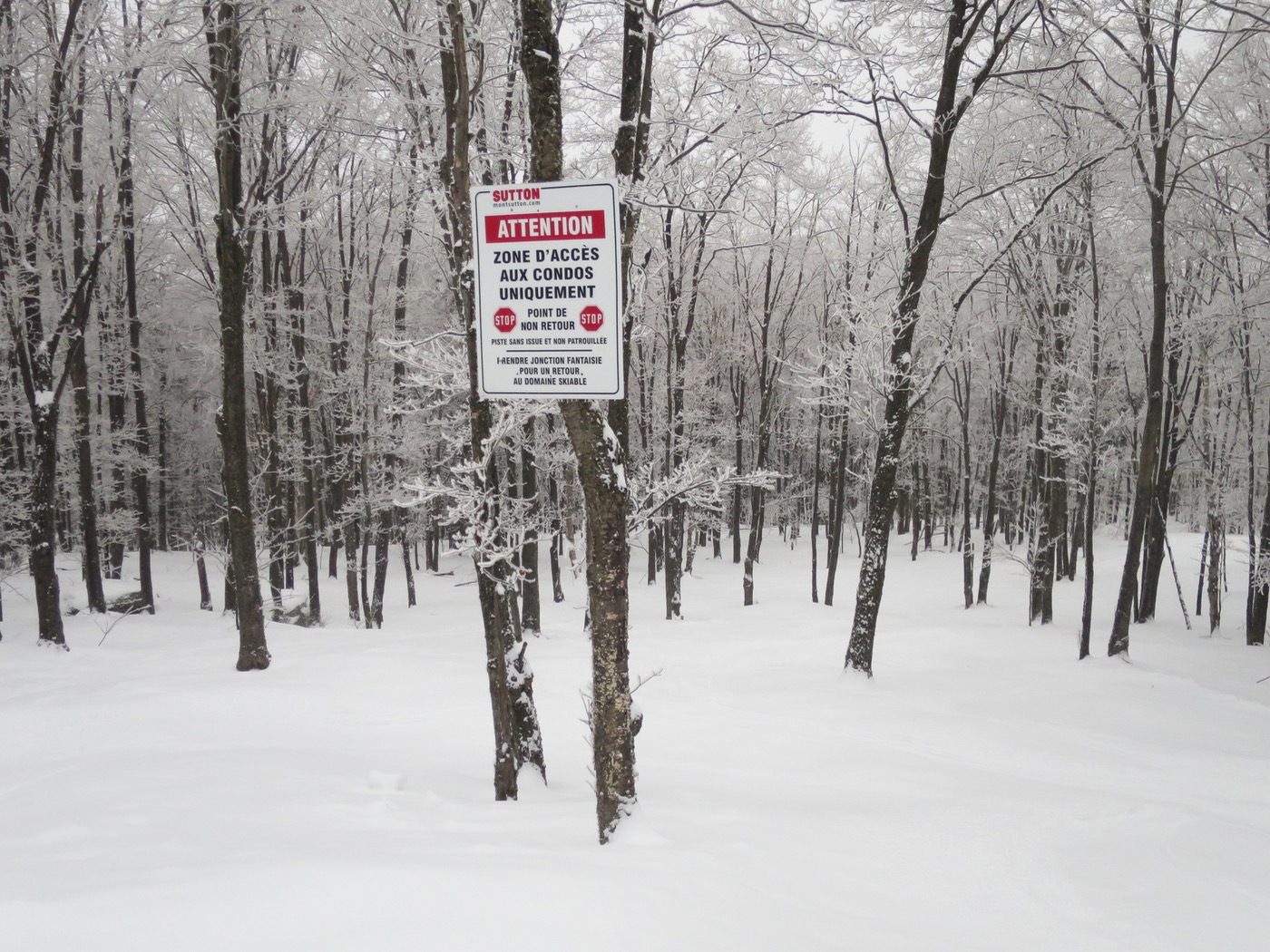 Another advantage to showing up midweek is the incredible demo opportunity from Boutique Experience Mont Sutton Ski Shop at the base of the main chair. You can try selected skis, suited to the conditions of the day, and because it's midweek you have first dibs on everything.
I've been obsessed with this shop for a couple of years. They have what I consider to be a premier east coast Instagram account. Their enthusiasm for skiing is unrivaled and I don't think there are many on-mountain shops do such extensive testing of new products.
Sutton employees contribute to the IG account, so you get to catch up on conditions at places like Massif de Charlevoix, Jay Peak, Whiteface and all of the other mountains ski obsessed Quebecers visit. You know it's a cool vibe when a mountain has no problem showing what they're up to at another hill.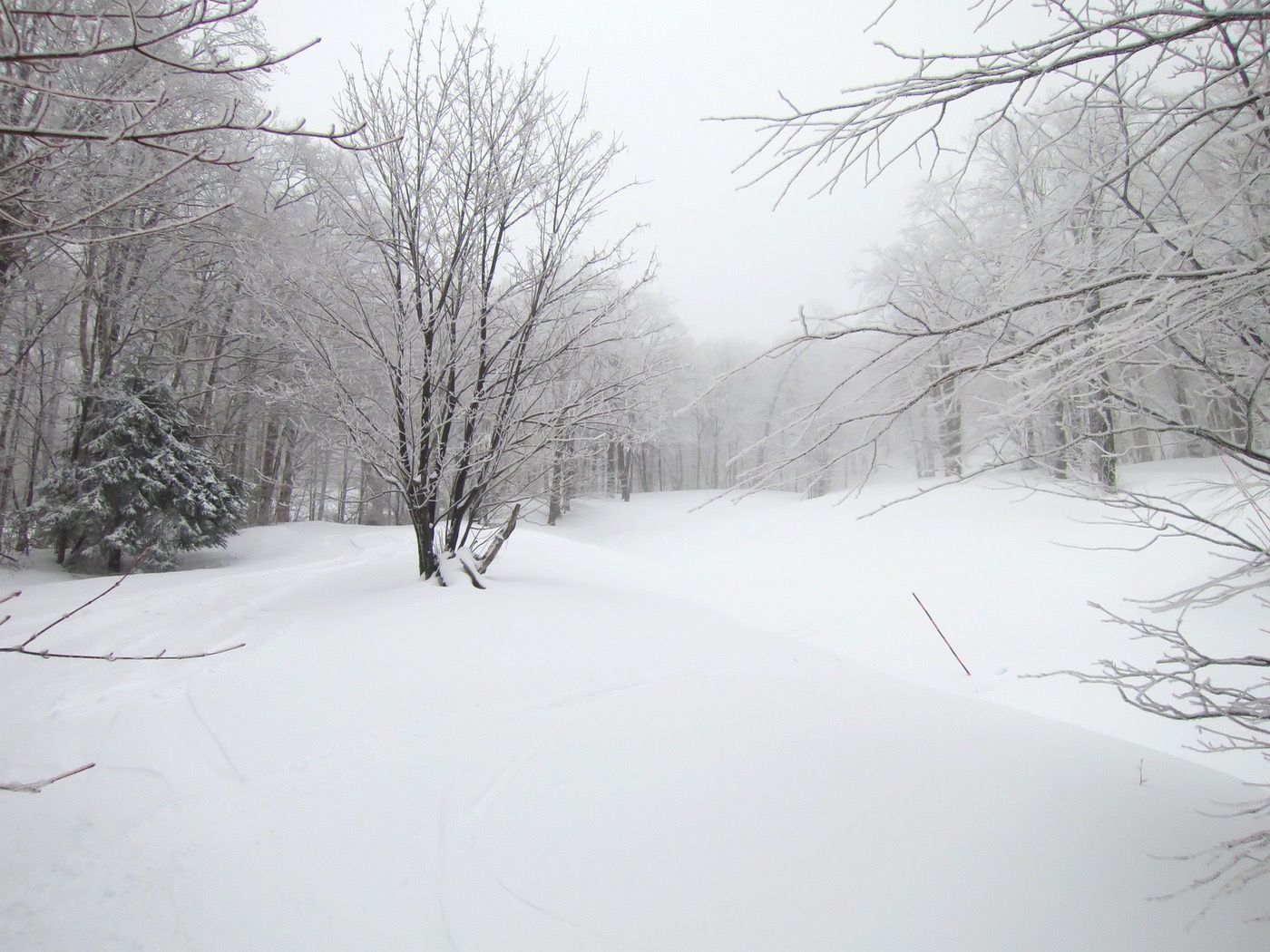 Talking to the knowledgable staff was as good as the skiing, and I got to do both when Bill agreed to head up the chair with me to test some skis. Watching a patroller / shop guy absolutely rip GS turns on our top to bottoms was pretty epic.
We skied onto the detachable quad (Chair IV) each run after our non-stop sampling of the sous-bois on skiers left. The low angle stuff was skiing well and I was motivated to get some extra laps.
I tried three skis, two of which were touring models featuring the latest and greatest shapes and materials but I wanted to share a word about the Rossignol Slat. It's middle of the road priced all-mountain twin-tip, that comes across as a throw-back because of it's simplicity.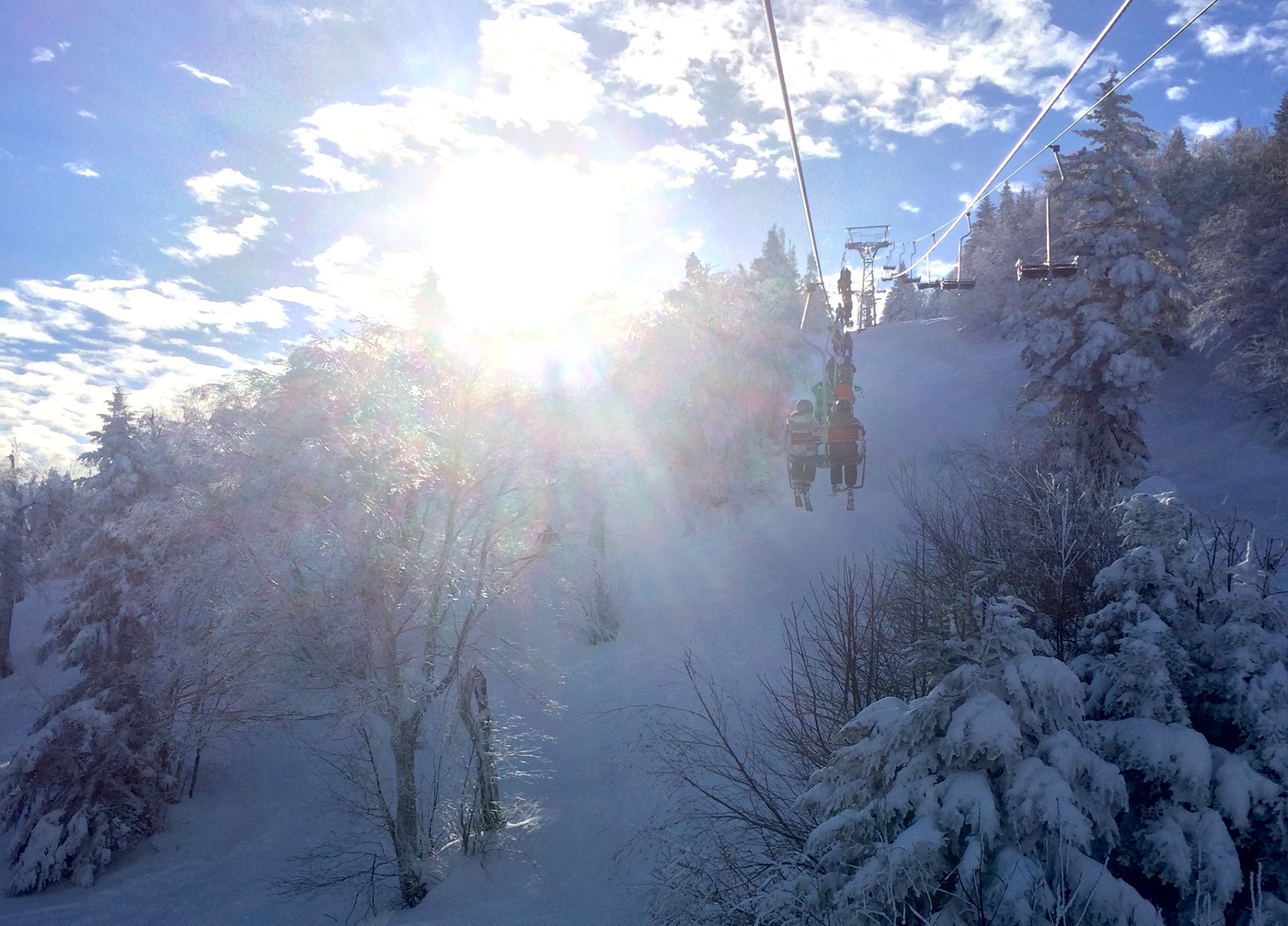 I found it to hold an edge, initiate turns easily and not get too chattery at speed. It had the right combination of playfulness and dampness. I even skied it backwards a bit, because why not, it is a twin tip and skiing is serious fun.
When you find a ski like that for less than $500, it deserves an extra thumbs-up. Not every ski requires carbon fiber or a drop of caribou blood to make a good ride, and a 97mm waist makes a lot of sense on a day when conditions can throw just about anything at you.
Mont Sutton impresses me, from the lifties to lodges, terrain and snow.  Now if I can just dig up a costume for Diva Thursdays, the forecast is looking good.