McCauley. I think about it. I look at the webcams, read the snow report and check the NWS point forecast. The place is on my list.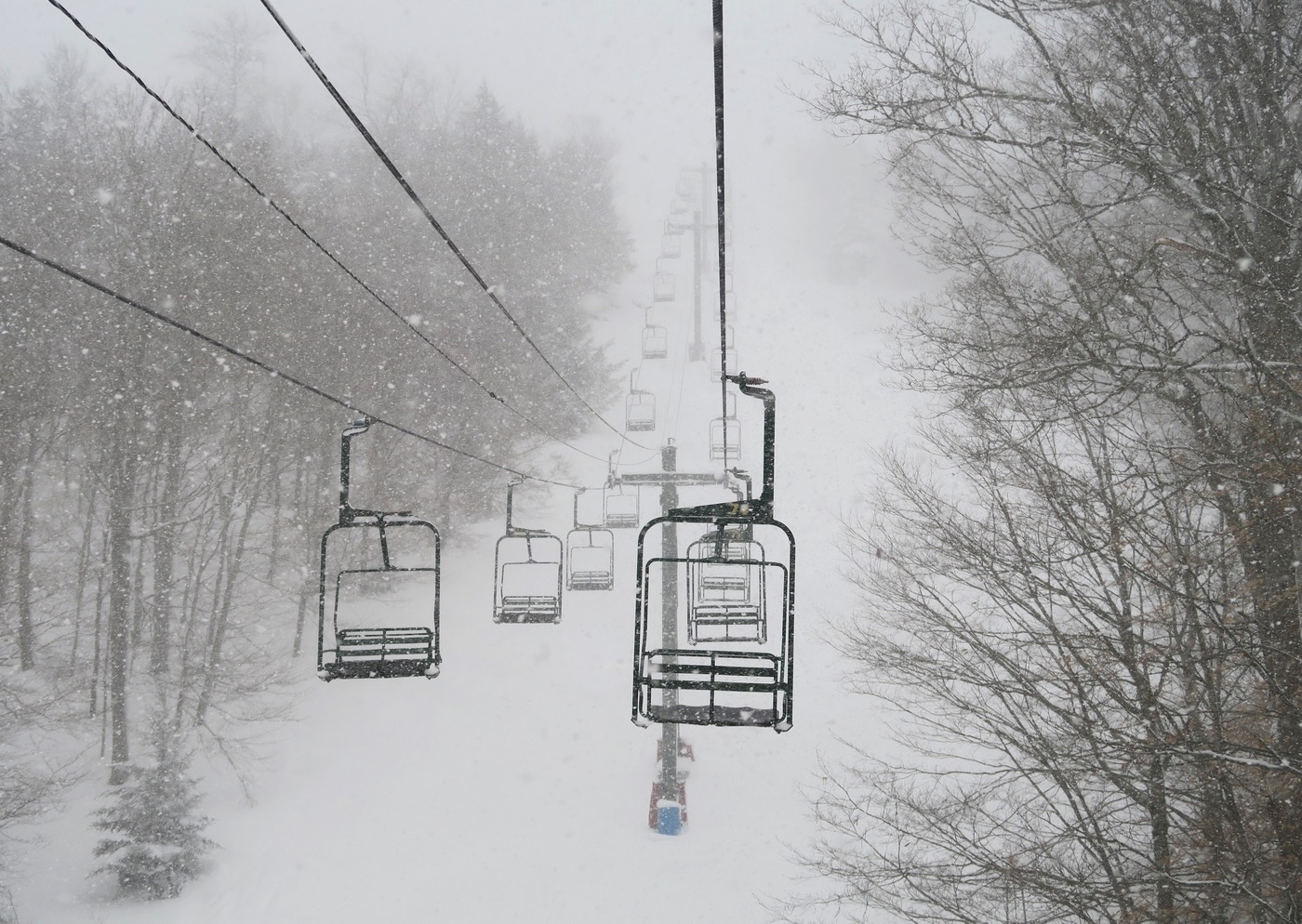 At this point, if I'm staying in North River, I've got to be solo to even consider McCauley. After driving from the flatlands, the girls aren't eager to get up at 5am for a 90 minute drive to the hill.
Early last week the forecast called for a lake effect event, so I started to consider options.  I admit I thought that headline snow totals from farther west might give me a great opportunity. After a huge day Saturday at Gore and in our woods, I crawled into bed with the alarm set for 5:30.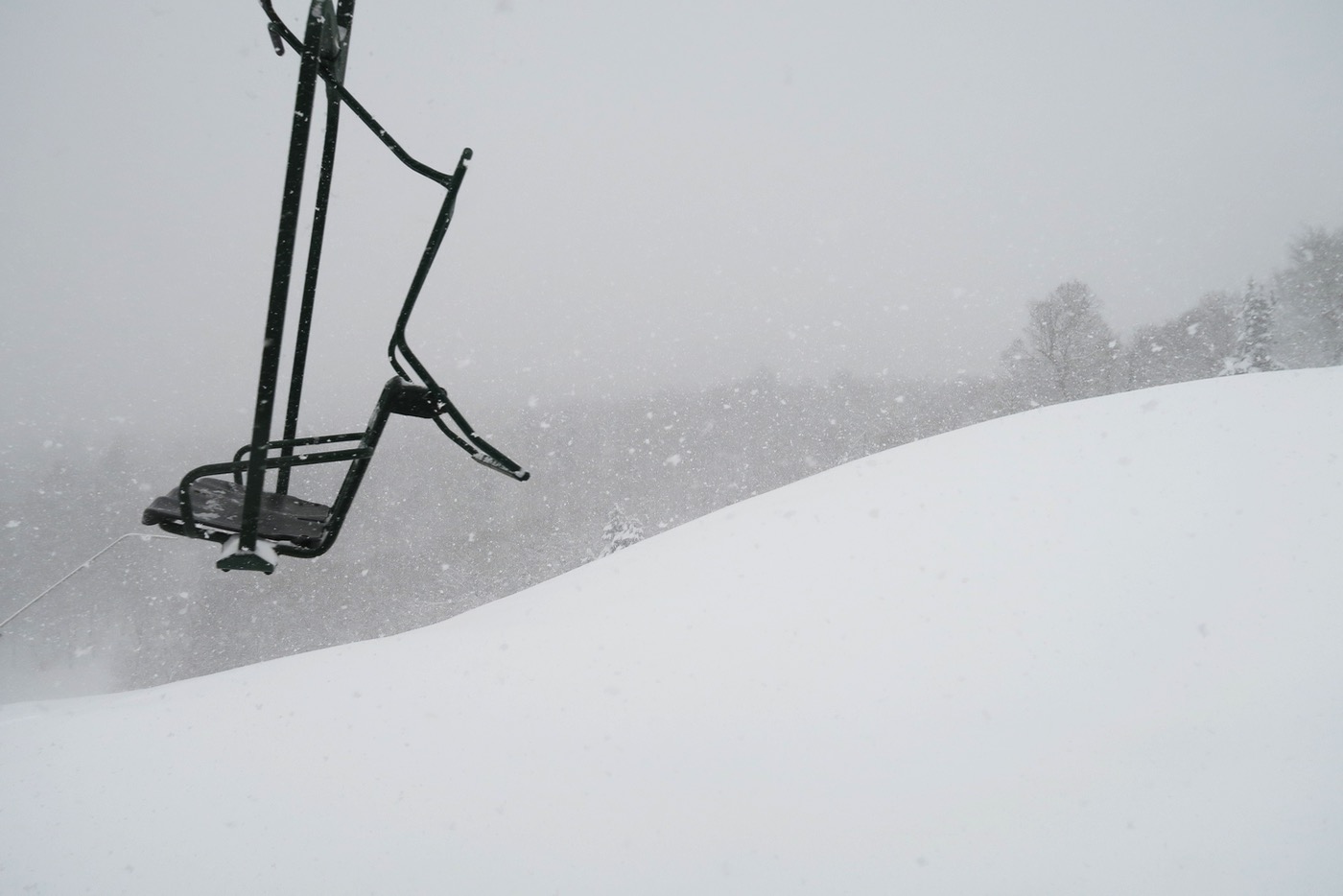 Driving up North River Hill all was pretty normal, a grey day with light flurries.  But as I headed west from Indian Lake, I drove into a lake effect band and it was snowing hard.
Route 28 is a winding road and with snow building up on the road surface, the driving wasn't easy. I started to wonder if, after battling snow for 60 miles, the hill might lie outside the band.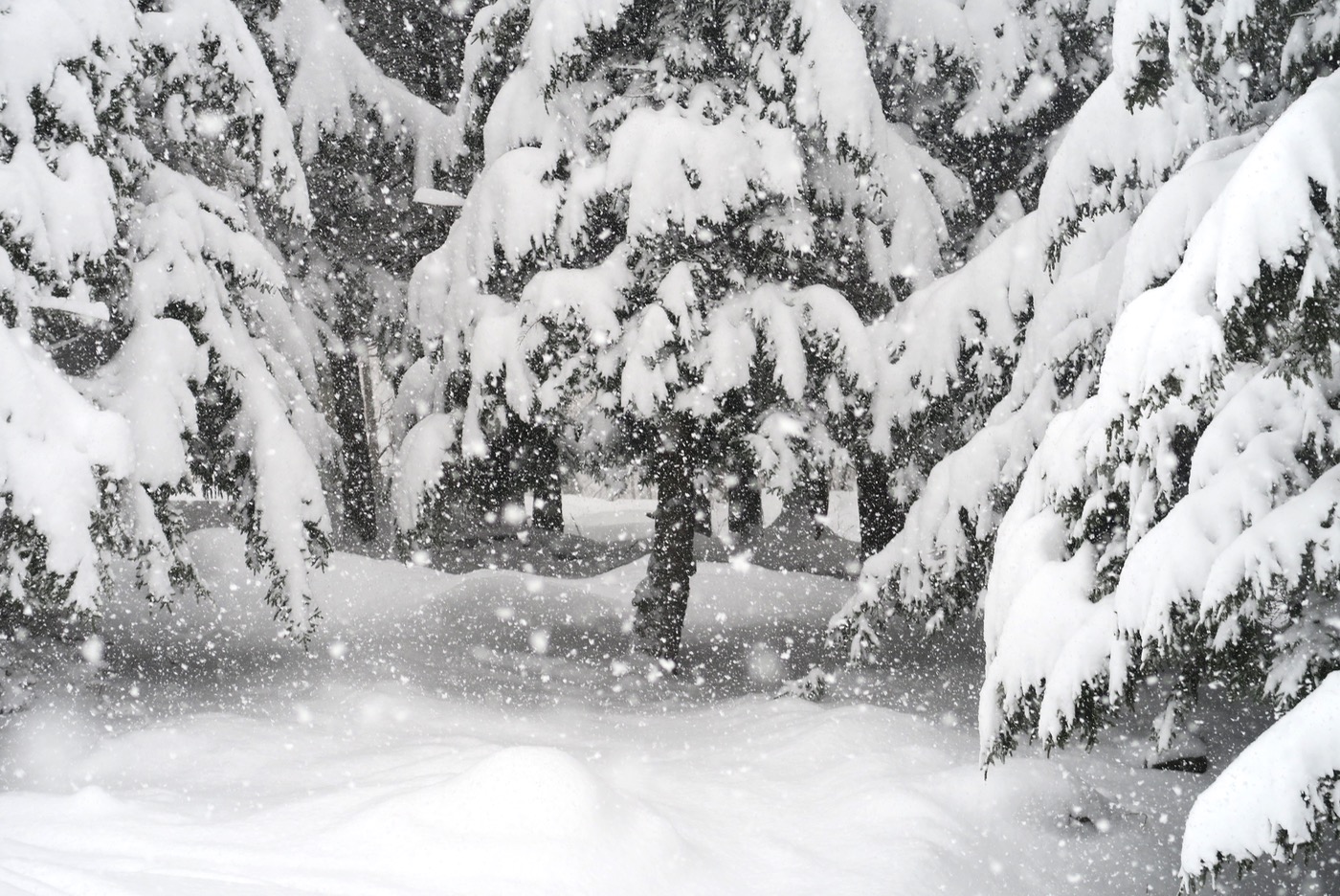 But when I came to the end of McCauley Mountain Road at 8:15 it was dumping, with a nice thick layer of blower already down.
I headed into the lodge to boot up. Mountain GM Stevie U saw me and called out, telling me the official overnight snowfall total was "six-to-eight." He encouraged me to head down to the lift without delay.  I was pumped.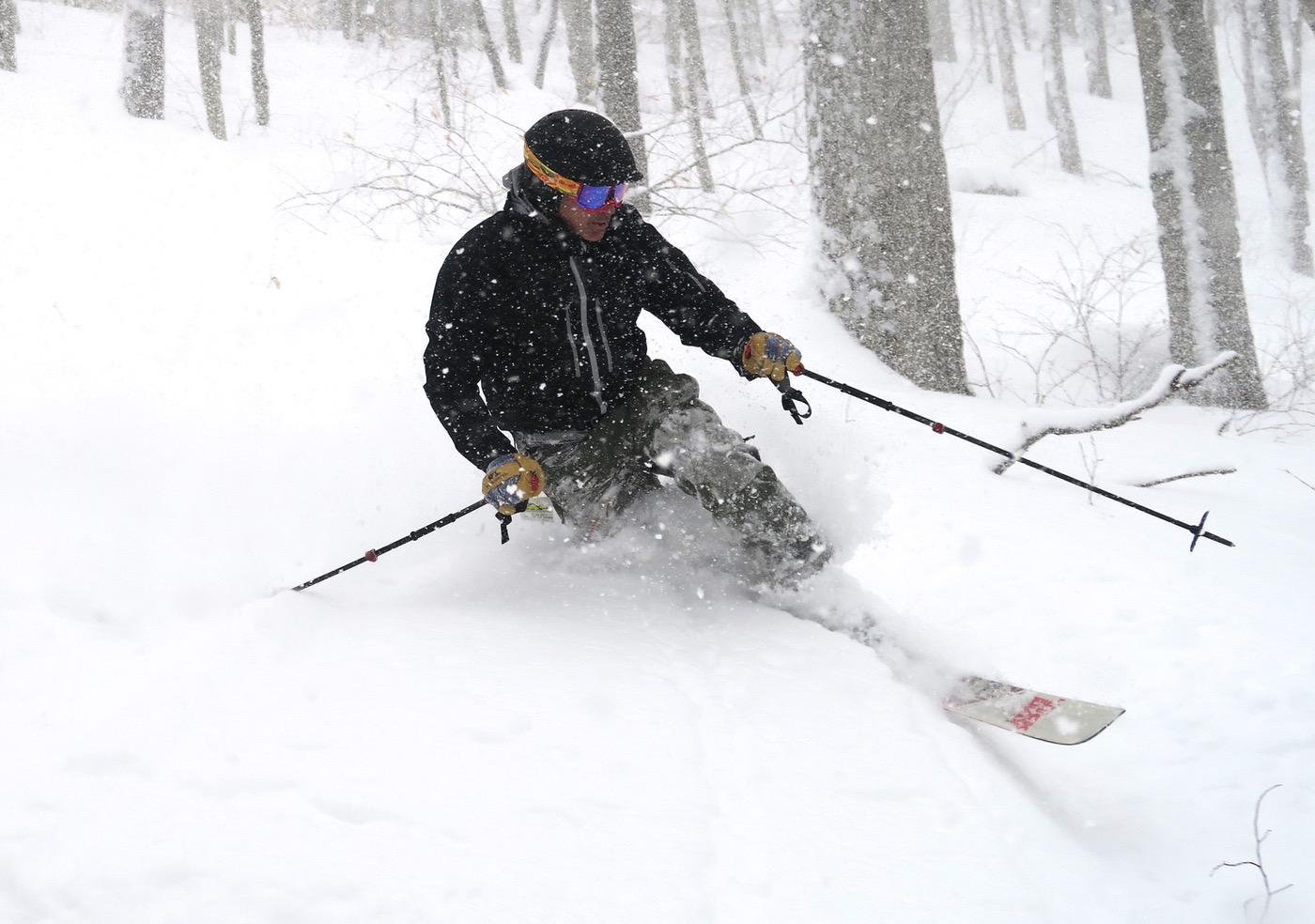 I was on my third lap before I saw another soul. It was incredible to drop into Barkeater without competition. Slay a few pillows, stop and take a few photos. That's heaven for me.
Sometime after nine things started to pick up and I got a text from two of my best buds from North Creek, Jeff and Dave. They had just landed and were also on the double. We met at the top.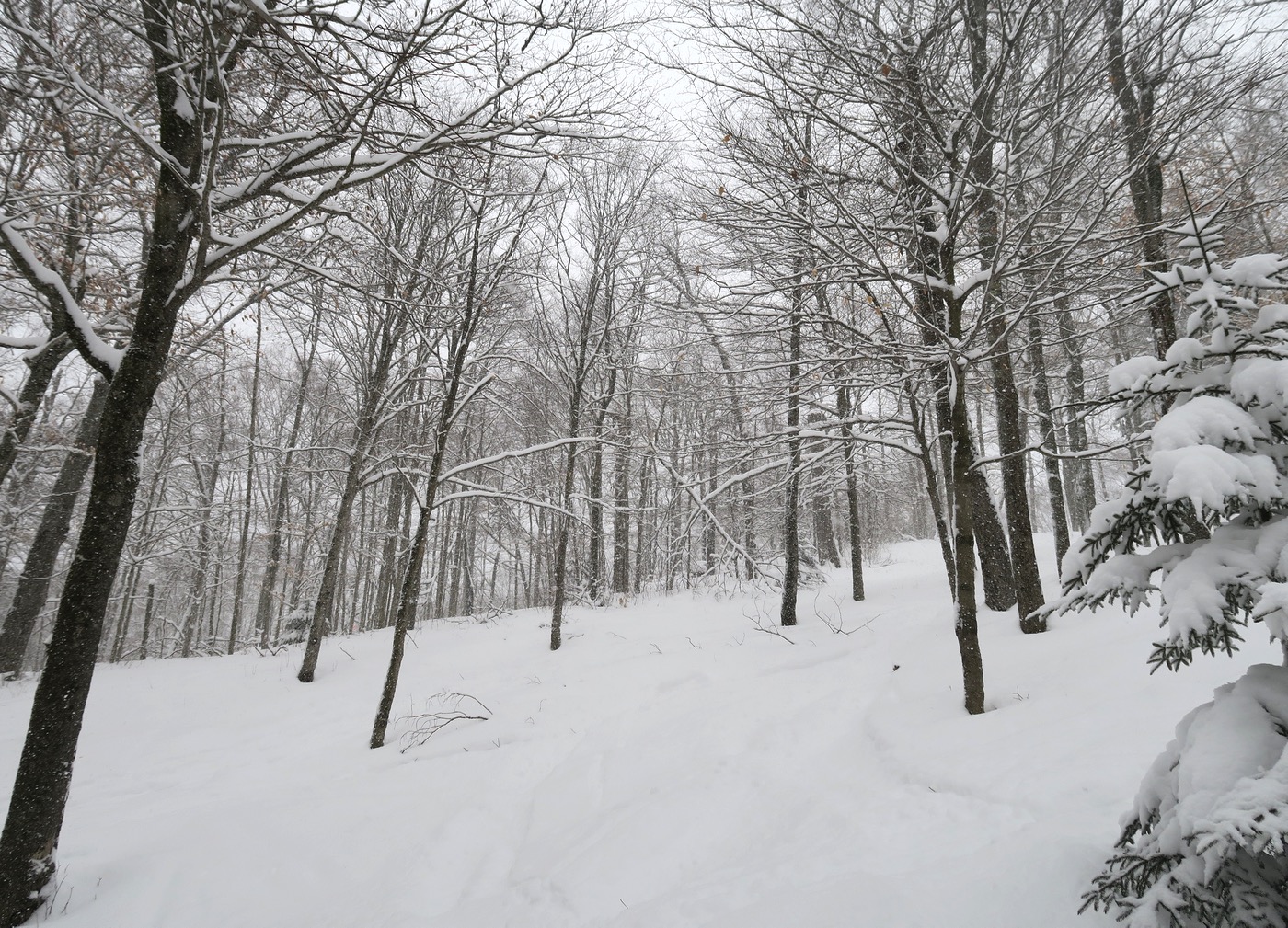 Dave had never been to McCauley and it had been a while for Jeff. They were understandably interested in exploring, feeling the pull of Helmers, Olympic and DeCamp.
I was being my contrary self, focusing on the woods off Challenger. At the top of each lift ride the guys would say "Are we hitting Harv's Woods again or can we do something else?" The skiing was fantastic and we stayed and slayed past 3pm.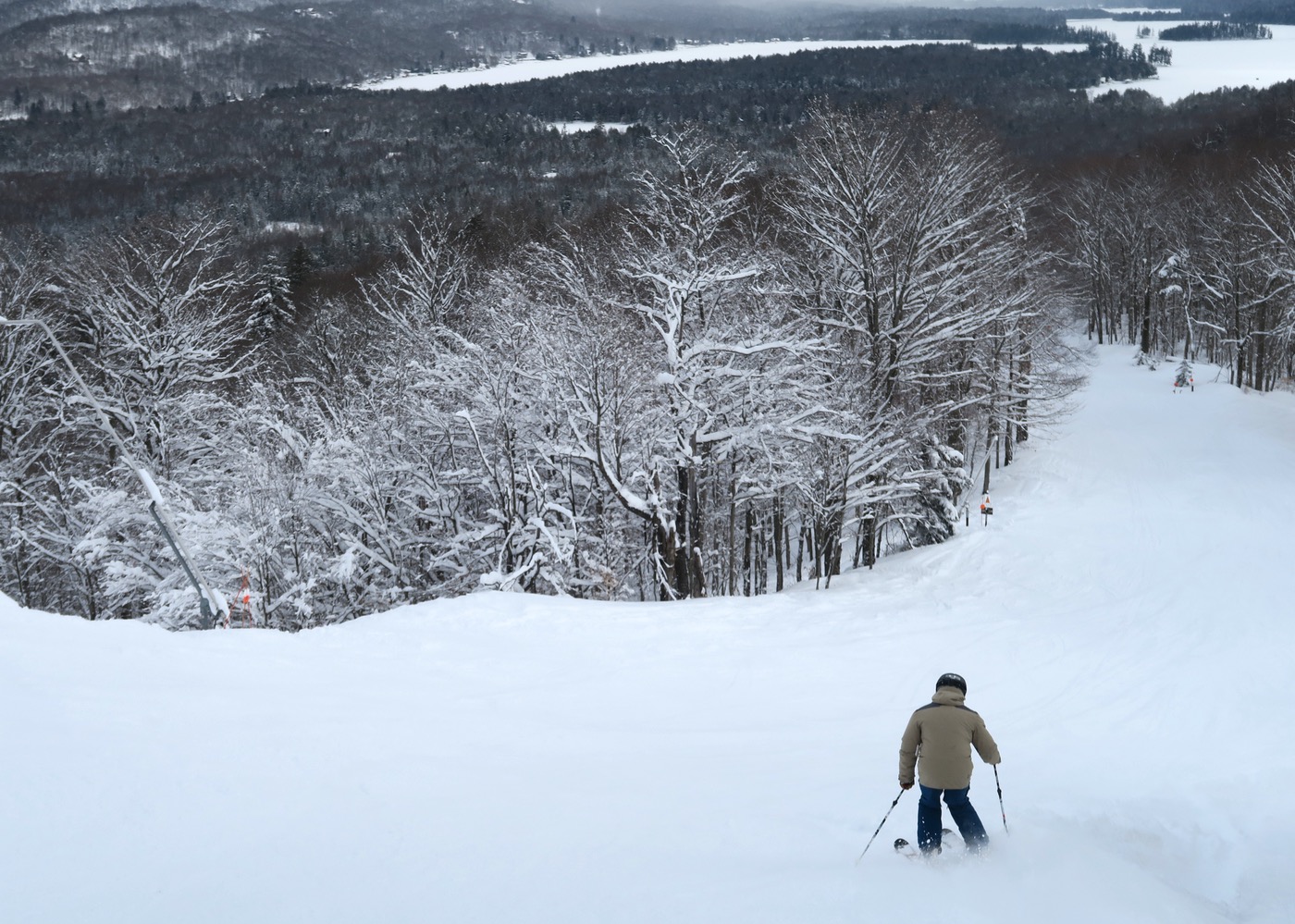 Around 2pm Terry, patroller on the hill since the 1979, showed us "Toby" and we did two laps out-of-bounding through huge soft pillows in the middle of the afternoon.
It was Sunday and I was doing a new and longer drive back to the flatlands.  Down Route 28 to 12 and onto a section of NY Thruway I hadn't driven since college.
The sun was shining and the snow in the sundrenched Mohawk Valley was thin. Tooling along in the righthand lane at 68 mph was a bleary-eyed New York skier with a shit-eating grin on his face.