I don't really know much about skiing in Vermont. I know that the Green Mountain spine produces magic snow out of thin air, and the farther north you go, the greater the magic. But my ability to find the best skiing anywhere outside of New York is limited.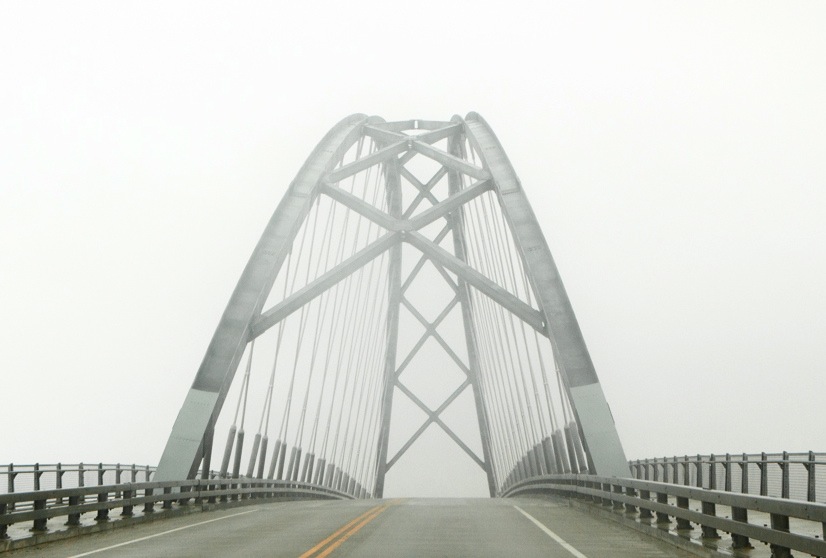 That's not to say that I haven't had some great times skiing on the other side of Lake Champlain. It seems every time I've made the trip, the combination of magic snow and great guides have made my ski days great.
My most recent trip into Vermont was into the Mad River Valley — over the lake, across the farmland and through the gauntlet — the App Gap. 
At Sugarbush last Sunday and at Mad River Glen on Monday, I was incredibly fortunate to be guided down the trails and through the trees by skiers who really know the terrain.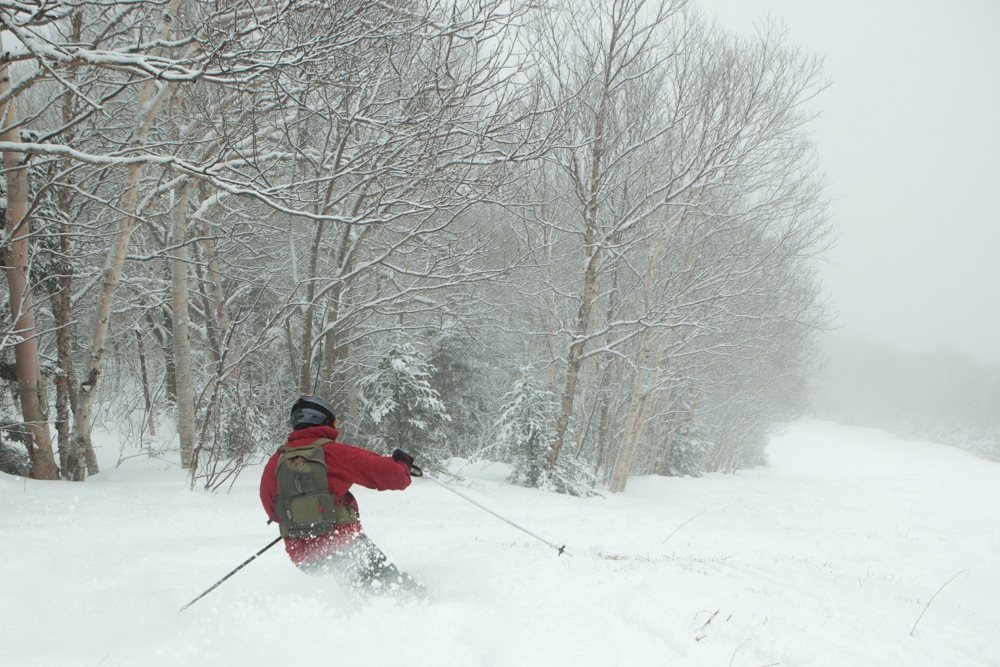 At Sugarbush, my traveling partner was ml242, who's probably skied the Bush a thousand times over the last 25 years. His knowledge combined with that of TGR legend VT-Freeheel was enough to keep us challenged. The mountain is really big, reminding me of a combination of the best of Whiteface and Gore, both tall and wide.
We spent time on all four peaks, working our way from South to North and back: Lincoln Peak, North Lynx, Mountain Ellen and back to Castle Rock to end the day.  Highlights for me where an extended foray into Slide Brook and two day-ending runs on Middle Earth.  Ml's patience with my desire to slowly bump, bump, bump my way down those final runs really capped off the day for me.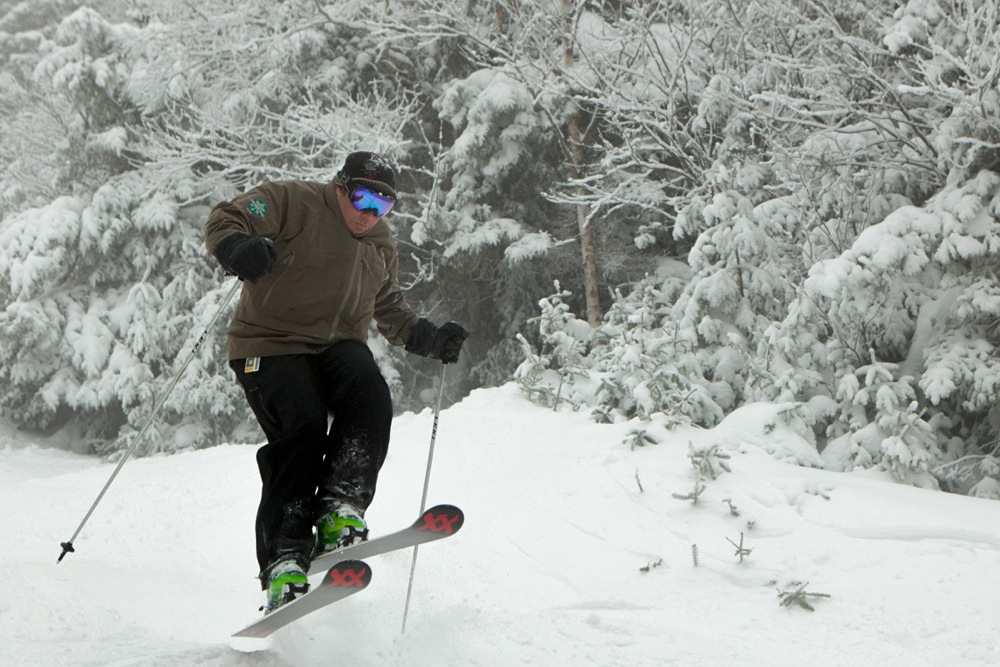 The next morning we skied with the The Valley's most gregarious ambassador, Eric Friedman of Mad River Glen. The guy loves his job. "A little Facebook, a snow report, some skiing and then drinks in the bar discussing the day. What could be better?"  He welcomed us warmly around 8:30, finished up some duties and then came out to find us first in line for the single chair.
To our surprise, he recommended we forgo our prized position in line and follow him over to the double. Like geese asked to fly north for the winter, it went against our most basic instincts as skiers, but the payoff was big.  Some overlooked tree shots and (gasp!) corduroy laden groomers provided some great skiing.  I guess what they say is true. In the Mad River Valley, it's not only what you know, it's who you know.
---
All images by ml242