All Forward! The urgency was noticeable in our boat guide's voice. Two More! Paddling from the bow my first stroke waved in the air, and my second stroke never had a chance.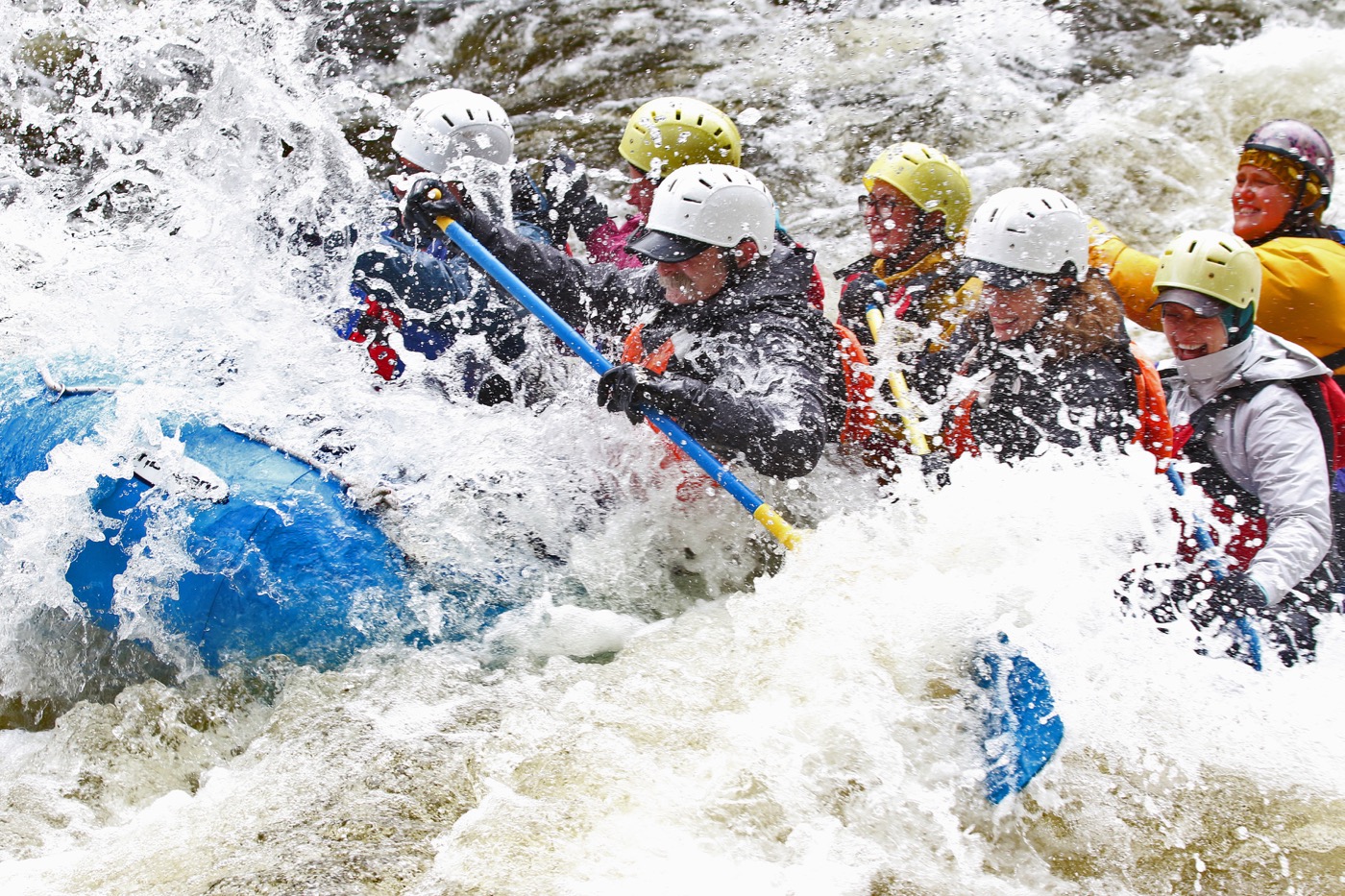 The wave crashed me to the floor of the raft. We shot out the backside of the rapid, paddles raised, everyone still aboard. High Five!
In the morning energy was high at Square Eddy Expeditions, full of handshakes and hugs. Lori and Linc greeting everyone with their infectious upbeat personalities. "Going to be FUN today, this river is going BIG!"
Last week's rainy weather had the Hudson at high levels, nearly 7 feet by the time we shoved off. Fixedheeln and I have taken other Hudson River Gorge trips with Square Eddy, all in the summer and fall and much lower water levels. We were interested in some bigger water and we got it. With paperwork filled out, safety instructions completed and wet suits on, we headed out.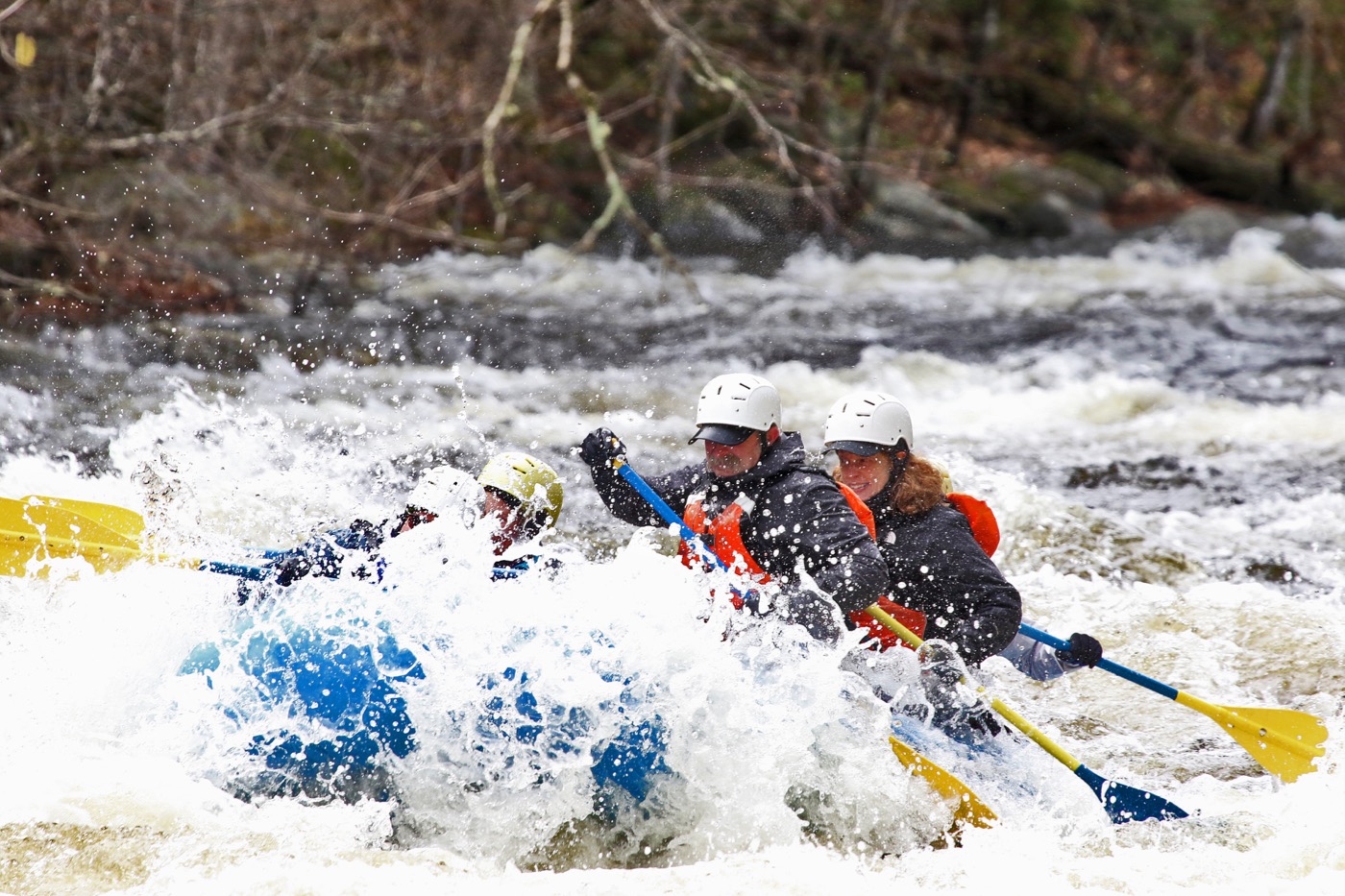 Excitement was high on the way up past Casey Mountain, towards Indian Lake. When we arrived at the Indian River, Linc and Jonney Rip Curl were running the Otter Slide, a huge drop upstream from the standard put-in. Our group watched and rooted them on.
When we arrived at the parking lot all the other raft companies were long gone and we had the river all to ourselves. Kman, Hickory Martha, fixedheeln and Sally boarded LOU, a 13-foot self-bailing raft, with Lori at the helm. We took the lead down the Indian, a continuous class III rapids for three miles.
All forward! moved us into the current and it didn't take long to get into the action. Set after set of rolling waves moved us down toward the Hudson River Gorge.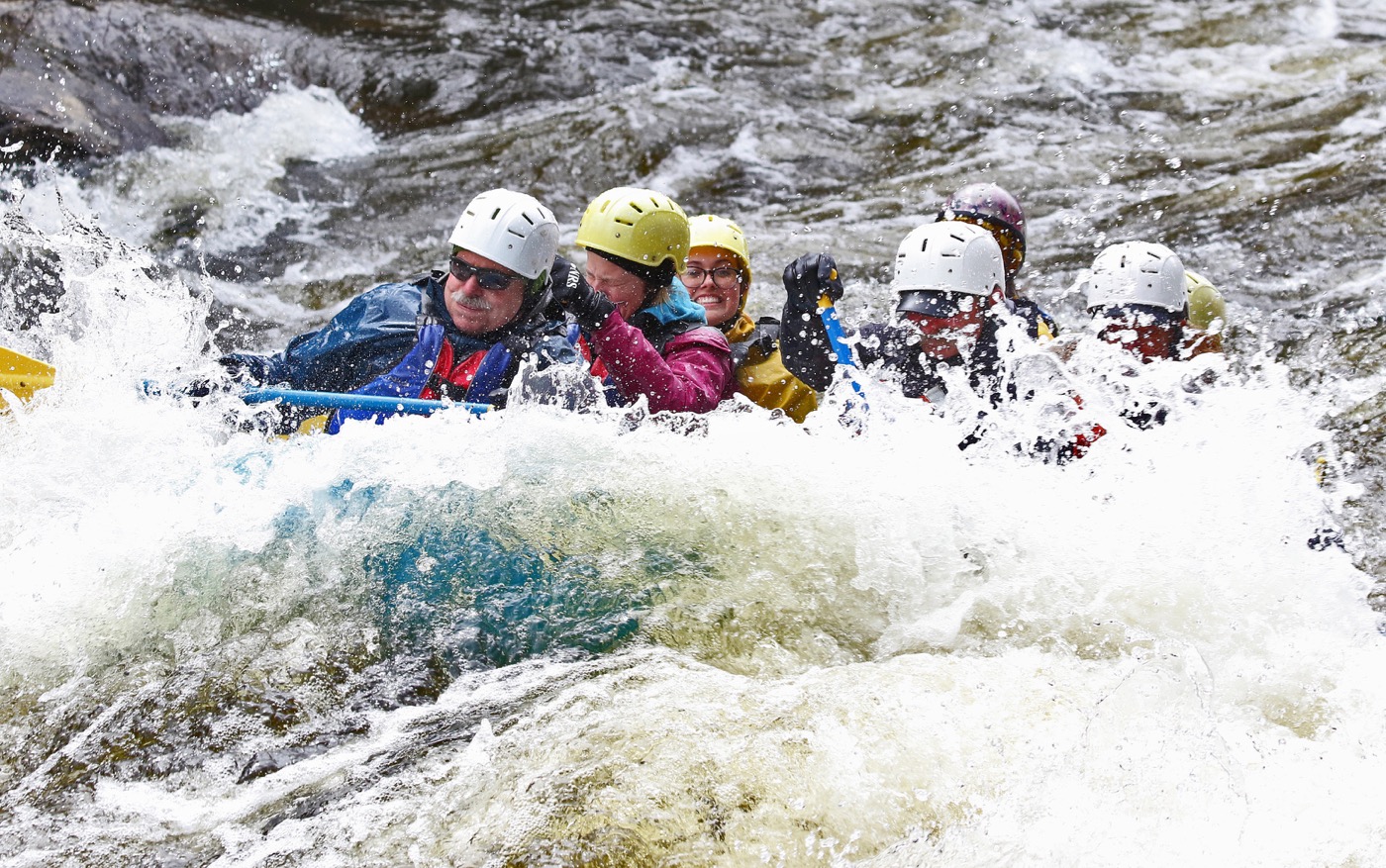 At the confluence with the Hudson you get a chance to breathe, chat and enjoy the scenery. Lori and Linc use this time to really make your trip personal, pointing out Cedar Ledges Jump Rock and sharing some logging history. All forward! into a few more rapids before the Blue Ledges appear on the horizon.
After a sharp left turn the really action begins. Blue Ledges, The Narrows, Osprey Nest present another mile of class III-IV white water. Again All Forward! as we move past the steep drop at Kettle Mountain, Gunsight and Harris Rift.
We took a welcome break for a shore lunch; turkey wraps, hot cocoa, ginger tea, cookies and brownies, all homemade and in environmentally friendly packaging. The "Bus Stop" marks the end of ten miles of wild whitewater.
The three boats gather close on the last leg for the float out. Camaraderie abounds. The smallest outfitter on the river delivers some of the biggest smiles. Lori obliges our request for song, and Linc joins in: Wild and free, wild and free!