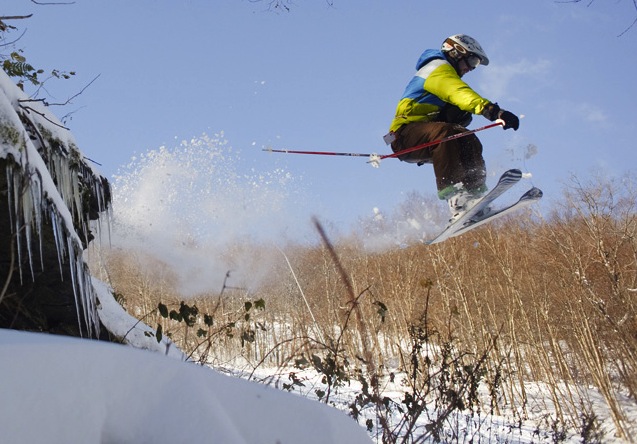 Each of the last two summers we've published a weekly series that we call Friday Fantasy Photos. It's designed to help us dream about the sport we love through the hottest months of the year.  Speaking for myself, this summer feels a little different. The season was tough on both skiers and the ski business.  While NYSB remains as stoked as ever about the years of skiing ahead, we wanted to try something a little different.
We're going to continue our tradition of posting ski photos each Friday between Memorial Day and Labor Day.  But this year we're calling the series "The Season in Photos." And instead of emphasizing the season itself, our focus is going to be on the spirit that drives us to ski.
This past ski season got off to an early start in New York. In late October, two snow events dropped 18 inches of snow on the western Catskills on top of bare, unfrozen ground. A group of us including tBatt, ml242 and NJfreeskier rose before dawn to drive through an ice storm to earn turns at Plattekill. We arrived to find the lifts spinning, and rode the first chairs to spin in New York.  The photo above captures tBatt in flight, a NY skier who makes the best of whatever mother nature or HKD serves up.