A dissected plateau. That's the official term for the Catskills in the unpoetic language of the geologists who coined the phrase. It makes sense when you stand on their summits and note the similar heights of the various peaks.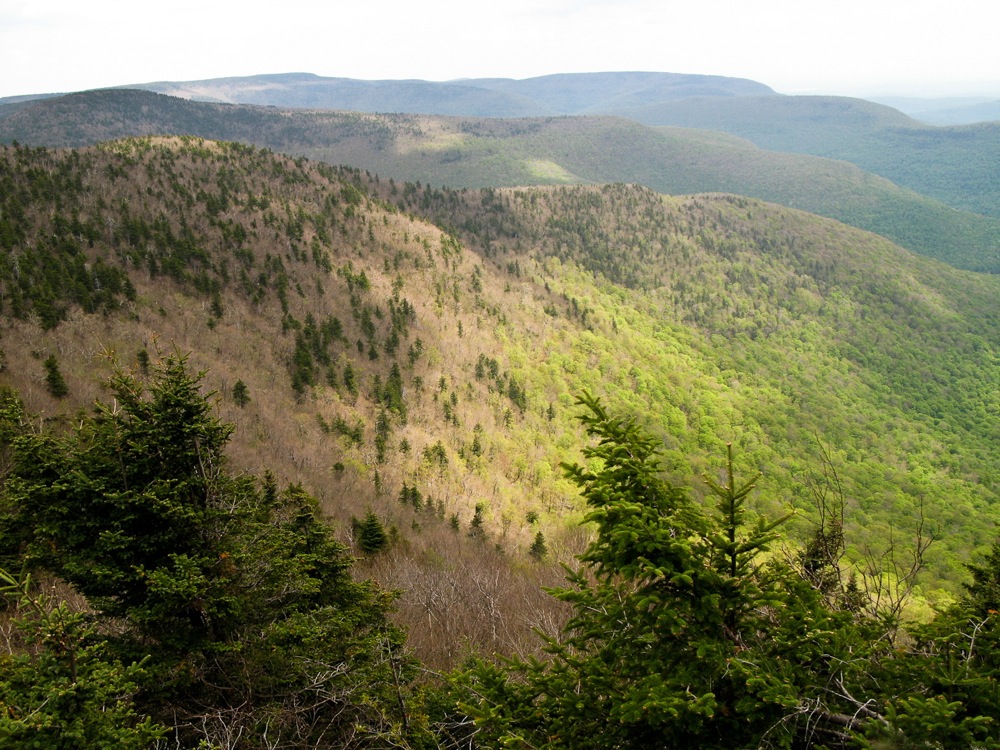 Still, the designation was clearly given by a scholar at a desk.  On the other hand, our hike, The Devil's Path Traverse, was clearly named by those with boots on the ground.
I had the rough pleasure of hiking the traverse, which is also known as The Hardest Day Hiking Trail in America. At 25 miles and 17,000 vertical feet, it's a sprawling journey of soaring views of the Hudson Valley and Catskills Park, replete with opportunities to scramble the climbs and cruise long downhills.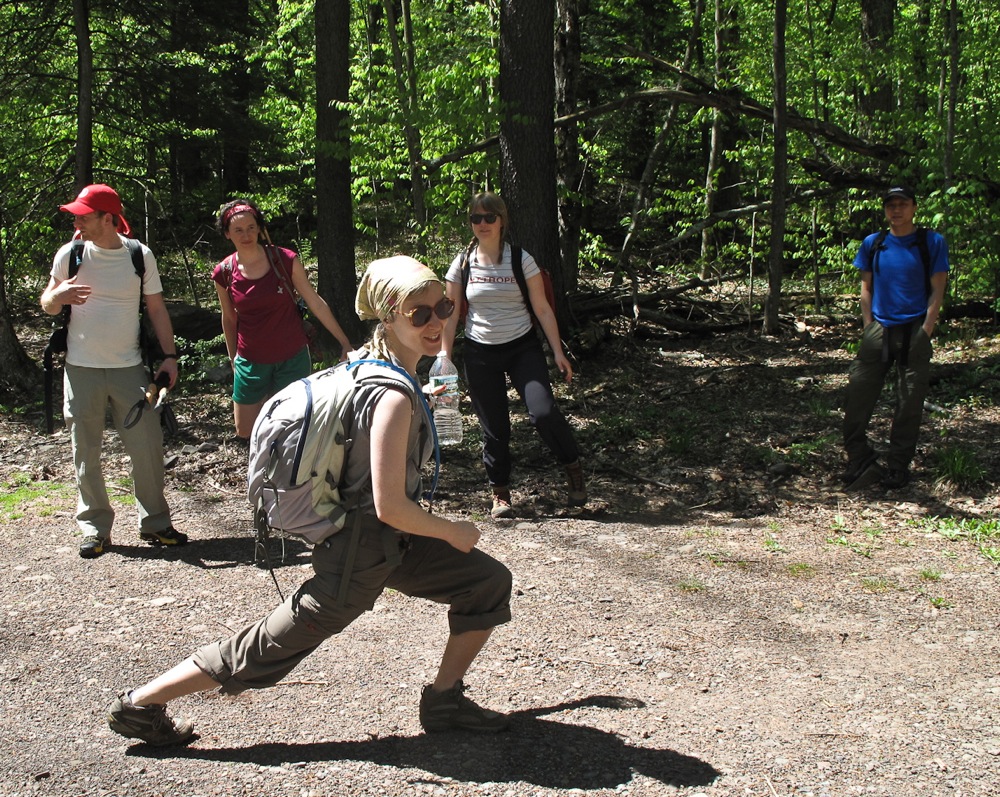 As many outdoor enthusiasts in New York have probably noted, the weather was near perfect in May. I attempted the trek with a solid group on an overnight trip with Brooklyn Outfitters.
We hit the trail running to get up and over the first leg to Devil's Tombstone, where we'd be camping.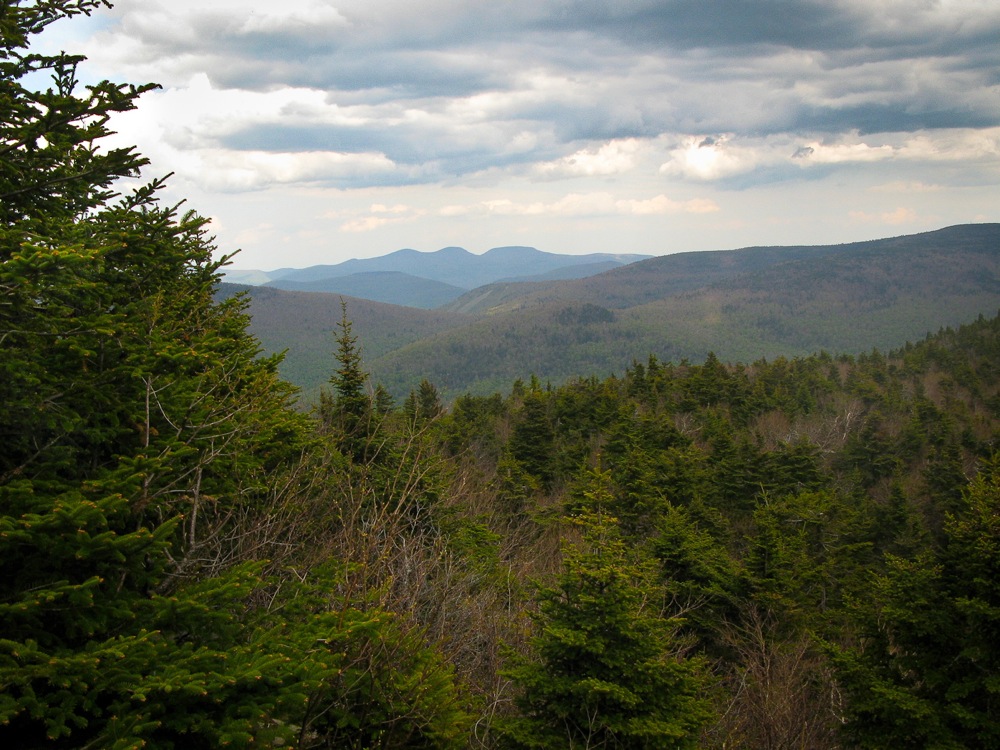 There are many obvious pleasures about getting up into the Catskills, the lack of crowds, the birds and the wind, and the simple joy of testing your body's resolve to keep going. This time I noticed another thing that I'd long overlooked, the fact that spring is actually a really cool season.
The newborn leaves are an impossible shade of green, like some HDR effect on the eyes of a city dweller. There were plenty of wildflowers out too. But my favorite part was lingering on the upper quarters of the mountains in the temporary nether region between stick season and spring, taking note of every species that was about to bloom. I love looking into the valley through bare branches to observe the steady wave of leaves marching up the valleys.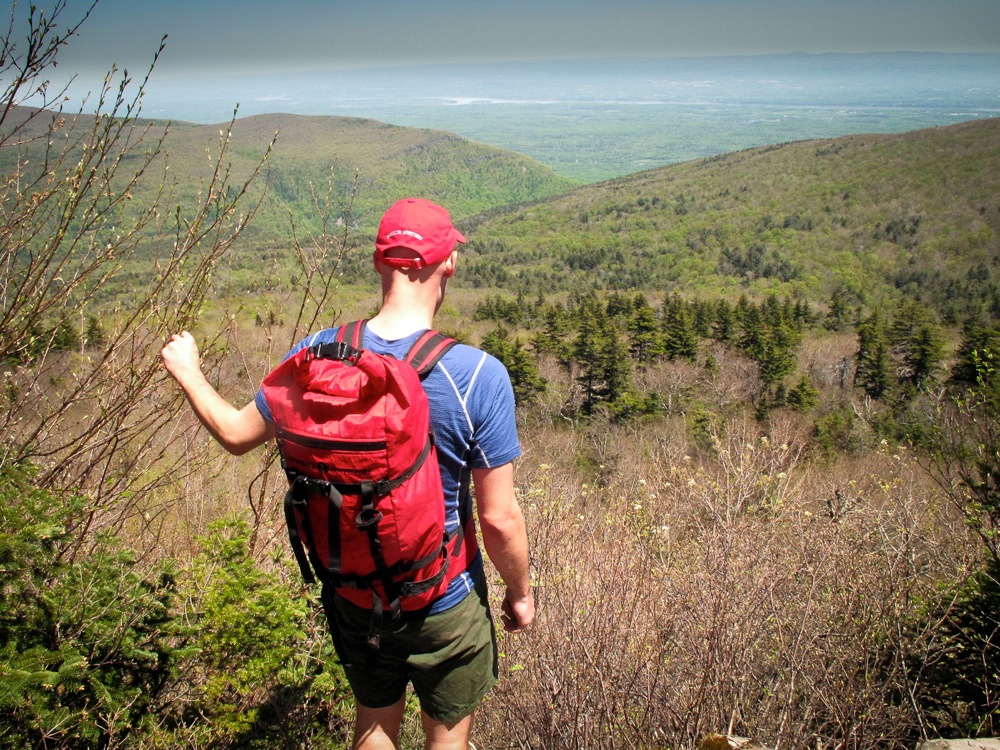 My ruminations helped keep my mind off thoughts of Pi-Zza with every left and right step: our appetites were growing as large as the terrain. Which gets back to the point: this trail is long and will really take it out of you.
The speed record for this route has dropped from 8.5 to 6.5 hours in the last few years: I can't comprehend how you must feel like after a single day attempt and truthfully I don't see the point of rushing it.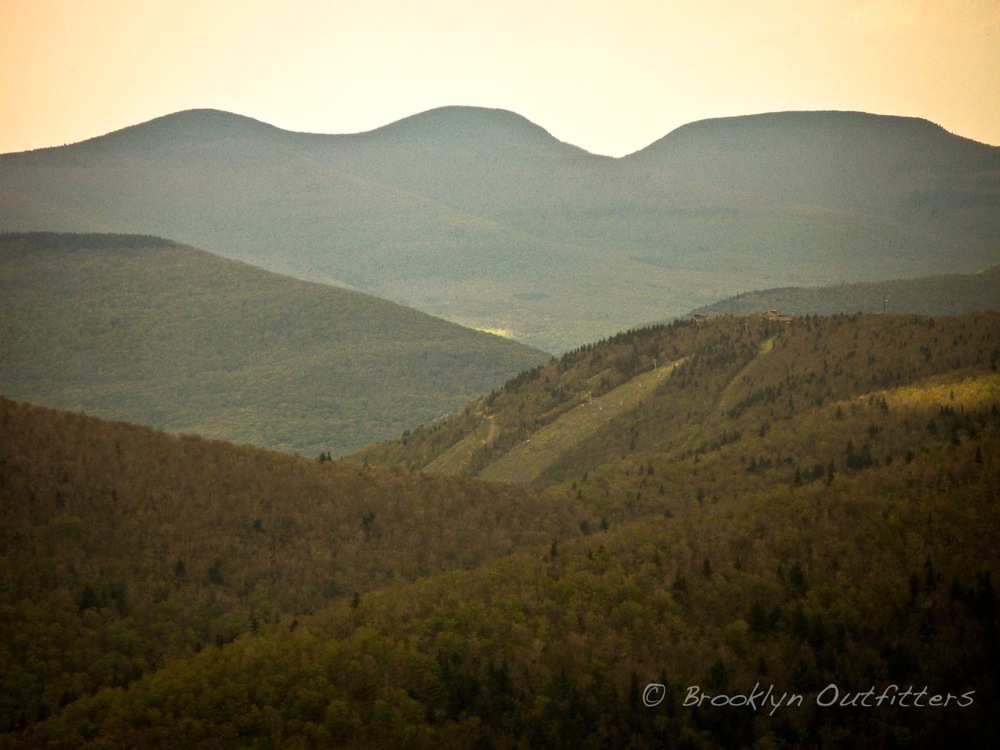 Our group had a great time. Being with a commercial outfit with van support gave the guides the flexibility to go for it when we wanted to, and to let people drop out and get picked up if they were having trouble.  There's no cheating on this trail, and even with all the support in the world getting your body over those peaks will always have meaning.
This route is more to hikers than just another a desiccated plateau. The Devil's Path Traverse is a classic.