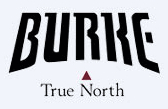 A few years ago Jay Peak's advertising campaigns poked fun at casual skiers: "Black Diamonds, they sound expensive."
In news announced today, Jay Peak partners Bill Stenger and Ariel Quiros are undoubtedly hoping they've found a diamond in the rough. Long overlooked as the perpetual "best kept secret" in Vermont, Burke obviously caught their neighbors attention. While Burke doesn't get the abundant snowfall that Jay does, its 240 annual inches and snow preserving temperatures have long made it a tree skiers paradise.
The consolidation will almost certainly provide for joint marketing efforts and pass reciprocity between the two areas. This should give many skiers reason to celebrate, particularly the 6 million Canadians that live beyond the border and comprise one of Jay's primary markets. No plans or details have been released, but it is likely that this sale will provoke few complaints. Burke Mountain is located in a sleepy corner of Vermont, but the area is blessed with tremendous natural beauty. The mountain has room to expand terrain and plans in place for increasing the snowmaking capacity.
With the new and aggressive owners, it is likely that eastern skiers will be given more reasons to visit soon. Ski area operators elsewhere will surely be taking note as this purchase boldly rings "your move" to the rest of the industry.