The first turns of the season are always memorable. Deep all natural October turns may have the advantage of #humblebrag, but even riding the white ribbon during Christmas break is special.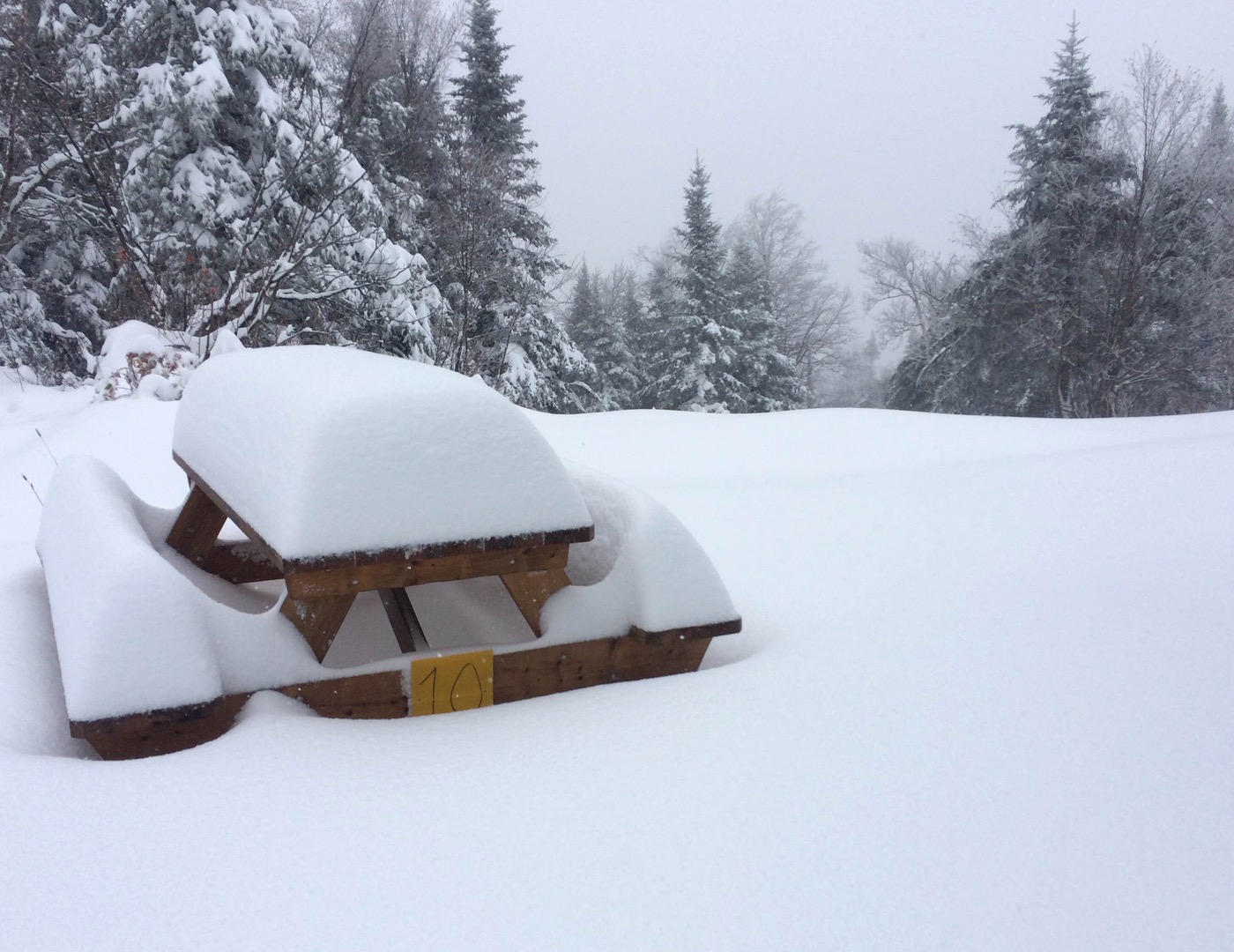 They can also be an awkward equalizer. When you haven't skied in months it doesn't matter if you're Pirmin Zurbriggen or a simple Nose Picker, you're not going to be happy with every turn.
The comedy started early, sometime after misplacing my helmet and before I realized that my ski socks were on the kitchen counter as I booted up in the lot.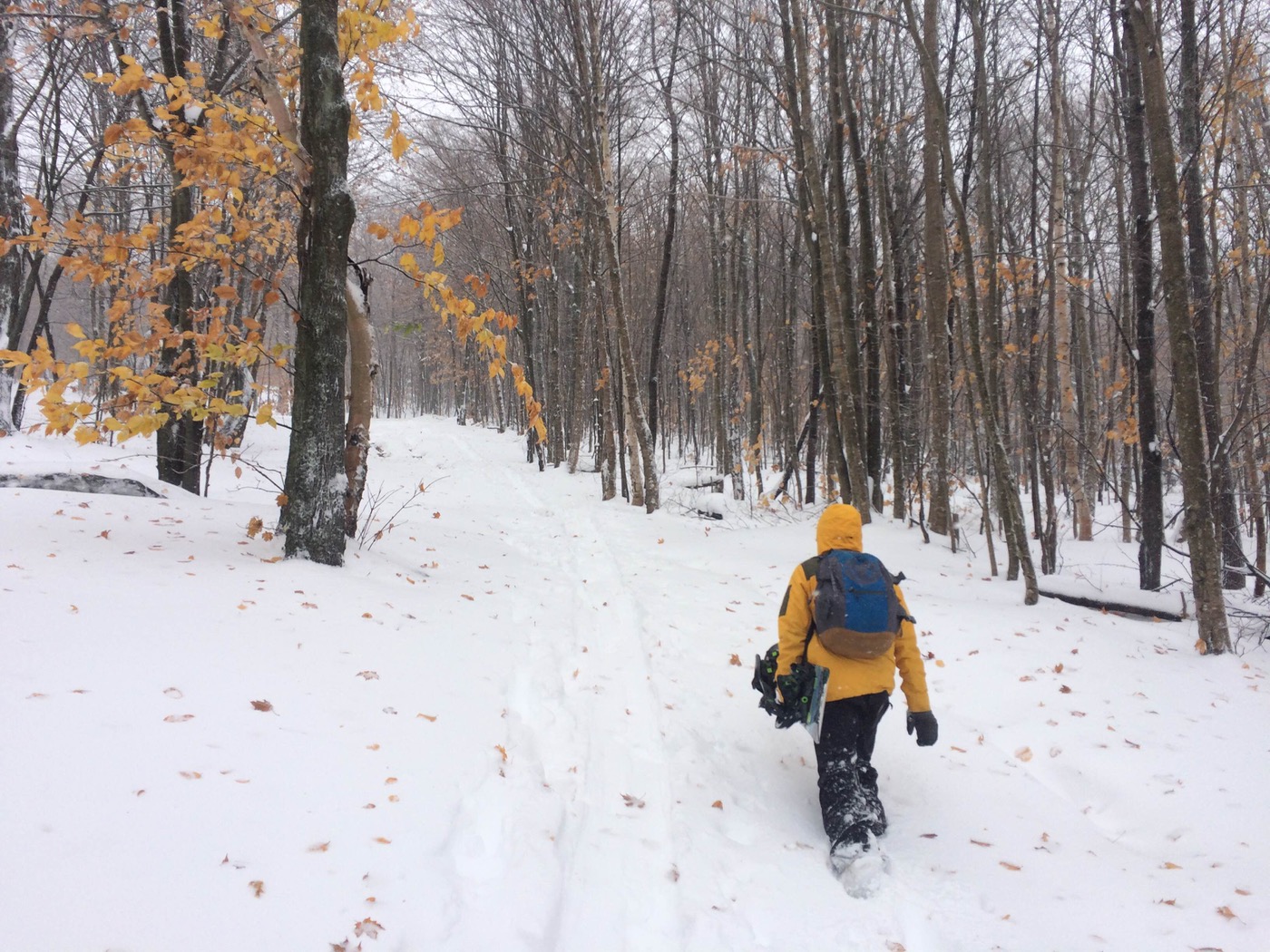 For my postholing buddies, it was when they realized that they should have brought the splitboard or even snowboard boots. But none of it mattered, the important thing was that we made wide turns with even wider grins.
We decided to honor Mont Sutton with the first tracks this year, and it was a good call. A few leaves hung on in the valley providing bright color in contrast to about a foot and half of fresh new snow at elevation.  Cars were off the road all along the way; it was a good reminder to me to get the snows on ASAP.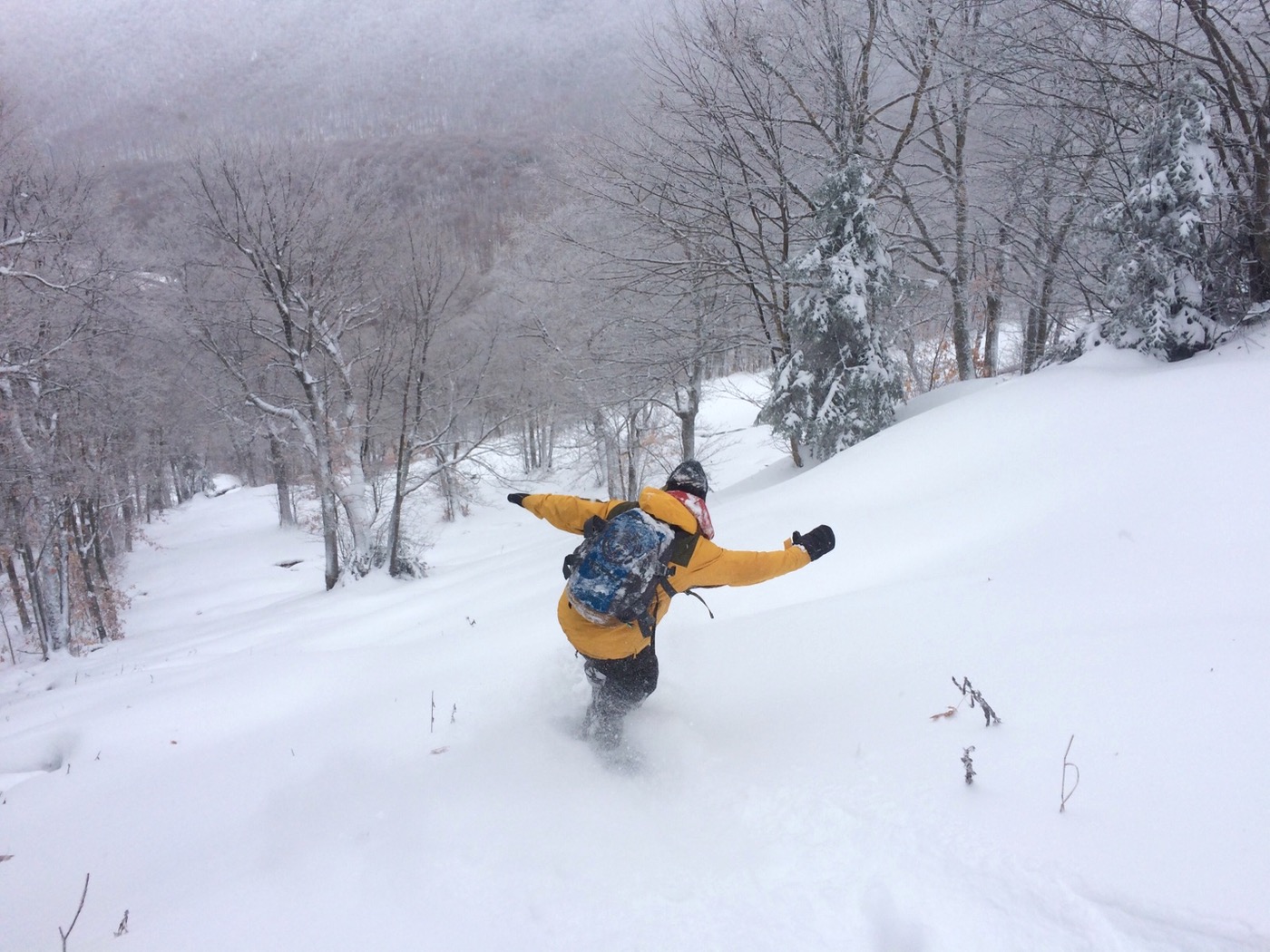 The snow was good and skied deeper than it measured. As a kid I learned about snow that falls "right side up" and that's exactly what happened over the weekend in the Northeast.
A creamy paste whipped by winds and warmer temps fell first on the wet grass, progressively lightening up as it got colder overnight. We never touched bottom savoring the good stuff on top.  Good enough for me to forget about last winter, maybe for the rest of the season.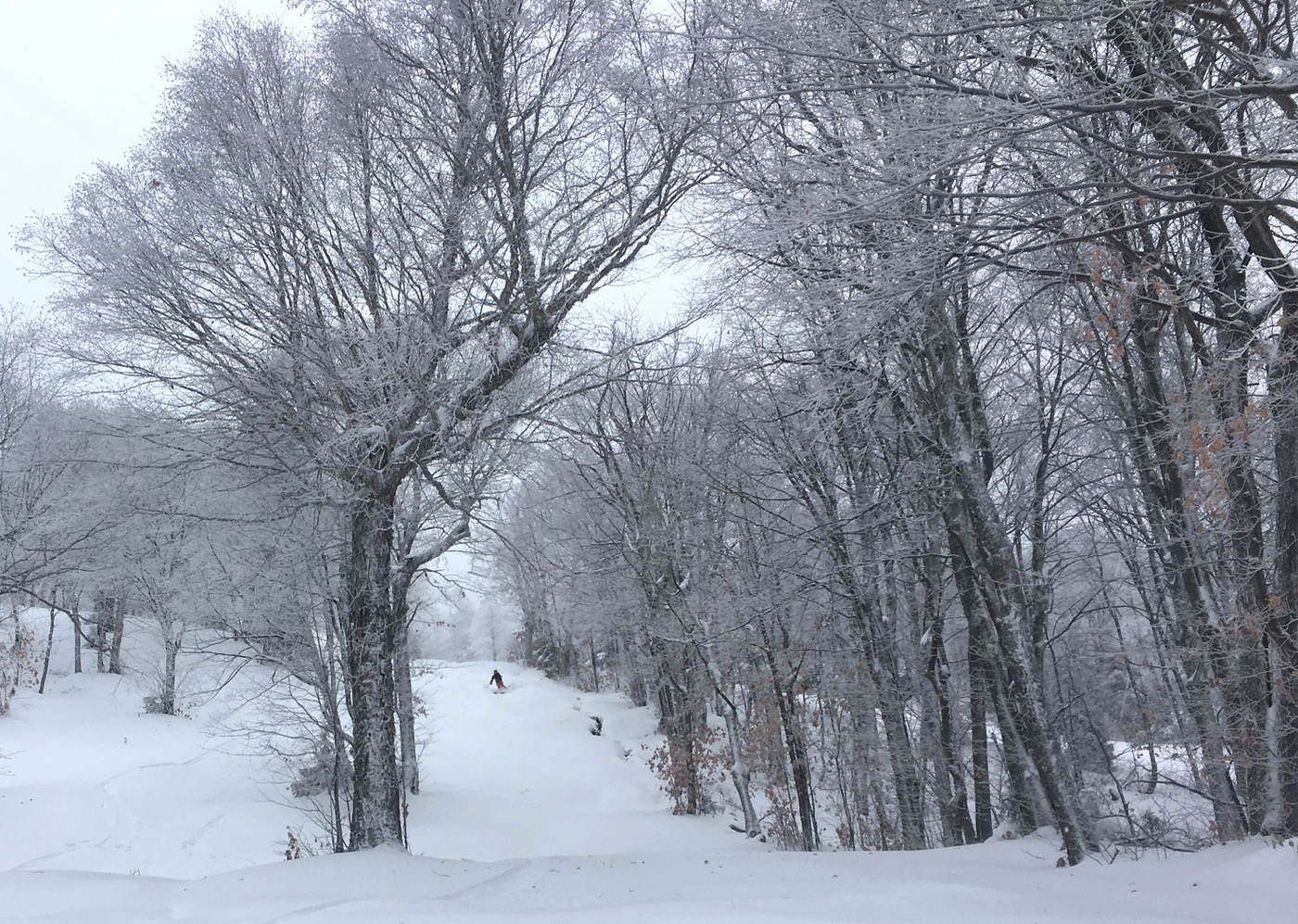 With wind gusts of 75 km/hr added to our early season ineptitude, one run was enough. Perfect potatoes and hot coffee were waiting for us at Le Pleasant, and we gladly called it after a lap.
More than a few other people were showing up when we left. Whether it's the proliferation of touring gear or the improved precision of  weather predictions, it seems like more people chase first turn rituals than in the past.
With skiers getting after it from the Whiteface Toll Road up through Southern Quebec, I'm hoping the season is upon us. With Killington cranking up the guns now, maybe East Coast skiers can work out the kinks sooner rather than later.