I was excited to head up to Plattekill for the annual glade clearing workday. In past years our fall soccer schedule didn't allow me to get away.  Last Saturday I took my 14 year-old to scope some lines and give a little back to a cool ski community in the Catskills.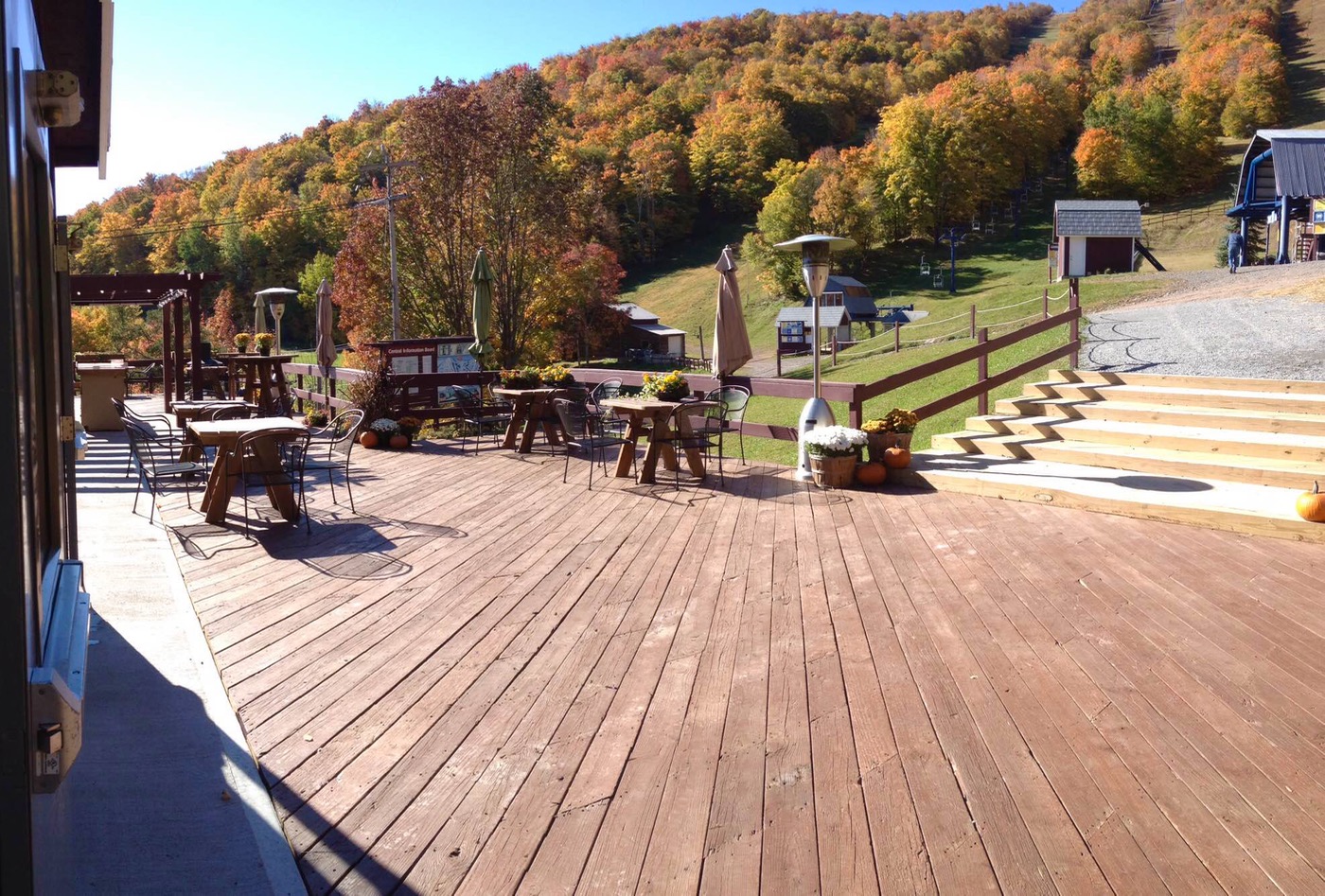 Plattekill has been busy this summer. In addition to hosting mountain bike races, live concerts and Plattepalooza, they've rebuilt and expanded their outside deck, expanded the seating area in the base lodge and added snowmaking to Buckle Up at the top of the mountain.
The last project is exciting. Buckle Up is a low angle trail that's a vital connection from the top of the triple to Plattekill's signature steep Blockbuster. The Block is one thousand feet of steep, sustained vert that is one of my favorite ski trails in the Catskills.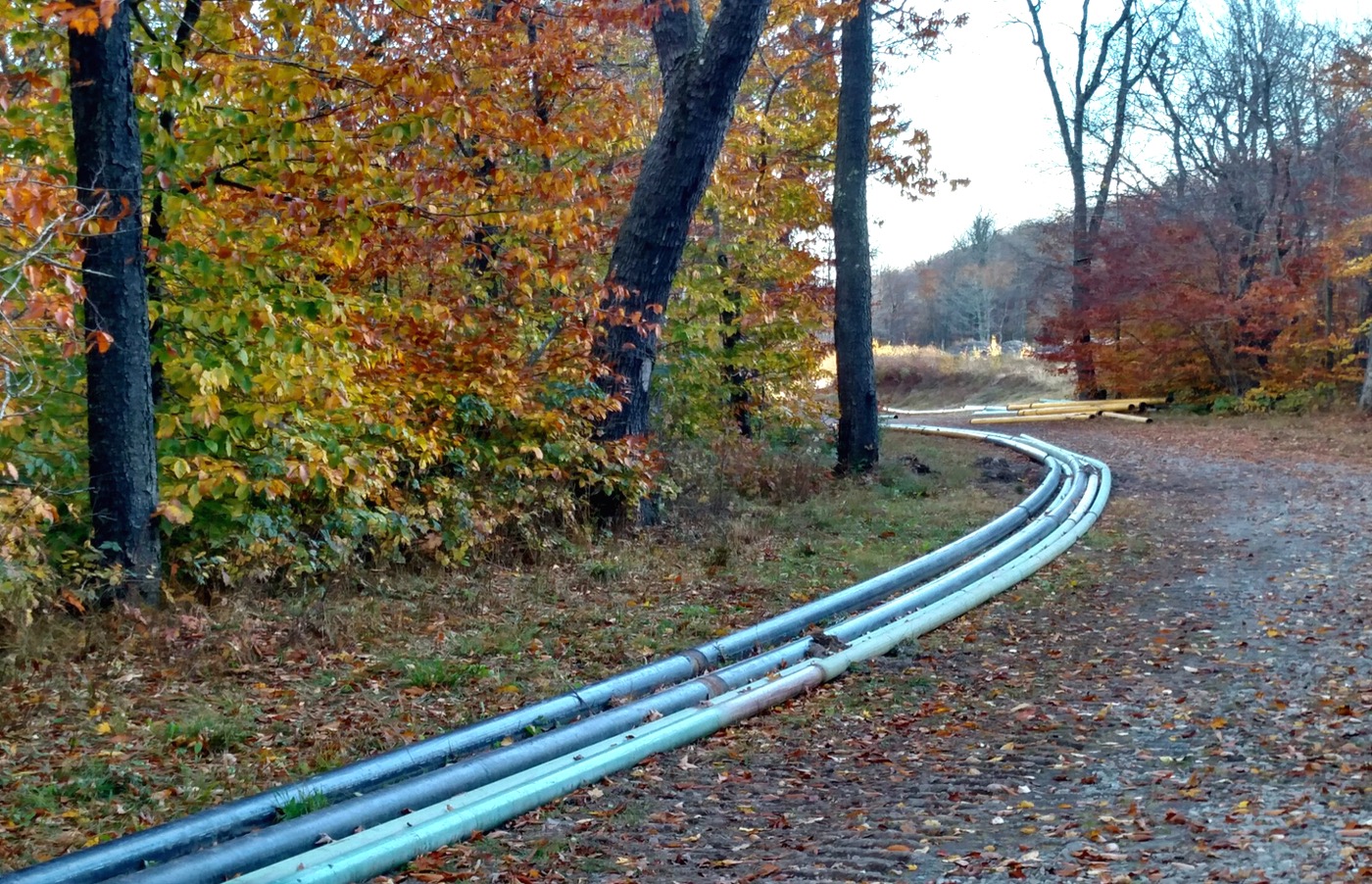 In the early season or when natural snow is thin skiers have been left with the choice of hiking or risking peetex to get to Block. It's going to be awesome to have a smooth route to Blockbuster no matter what Mother Nature provides.
Junior and I arrived at the base lodge just before 9 AM. The head of Plattekill's ski school — Catskill Freeheel — briefed us on the day's plans. NYSkiBlog, a cosponsor of the event was well represented in the group of 15 volunteers.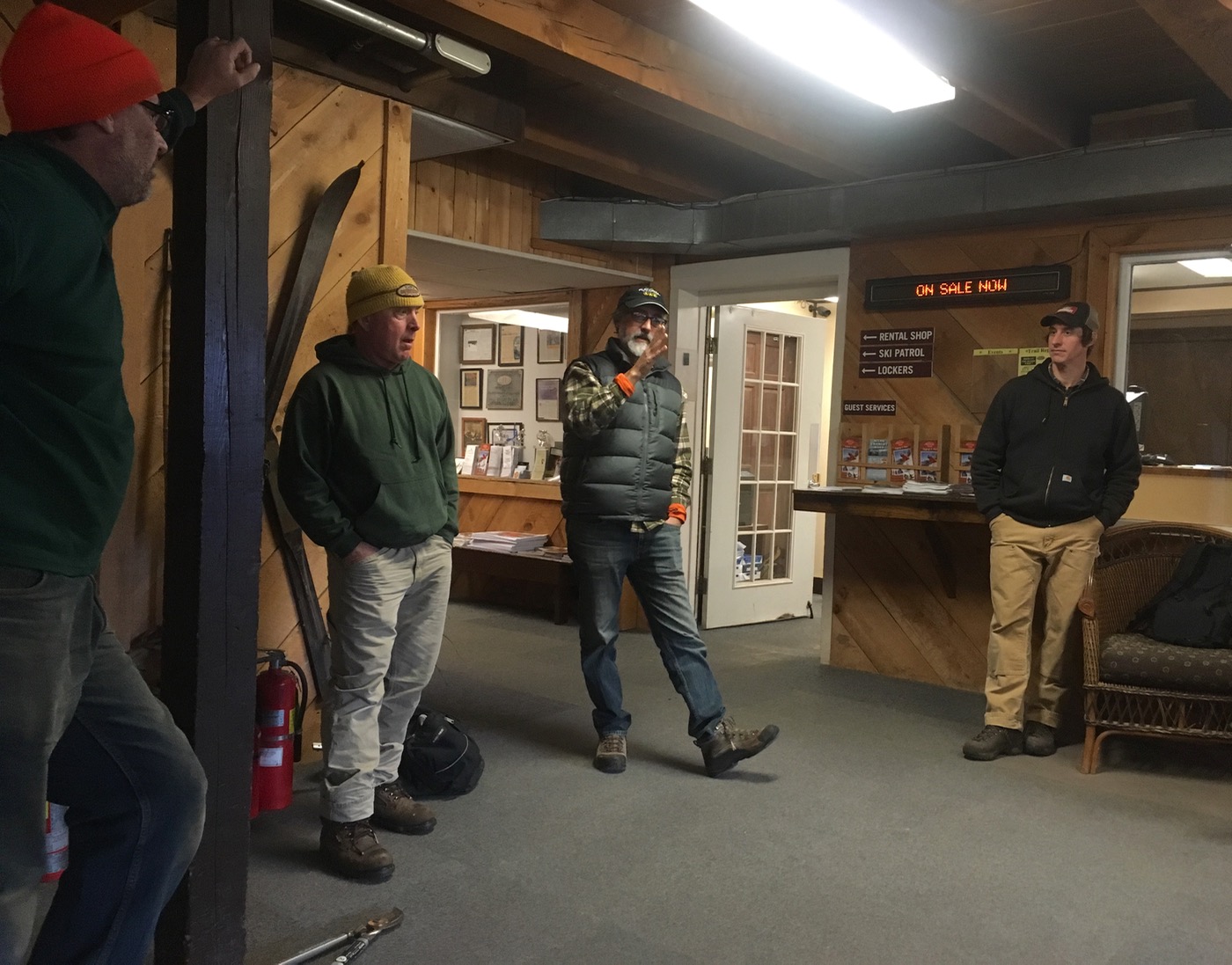 We climbed up through the Blockbuster woods clearing underbrush, deadfall and some of the more inconvenient small trees as we went. Most of us used loppers, hand saws or other hand tools but there were two chainsaws running to cut up the bigger bits.
The morning went well. I was surprised at how skiable the woods already were. We spent the morning cleaning things up to create routes and connect some already open sections.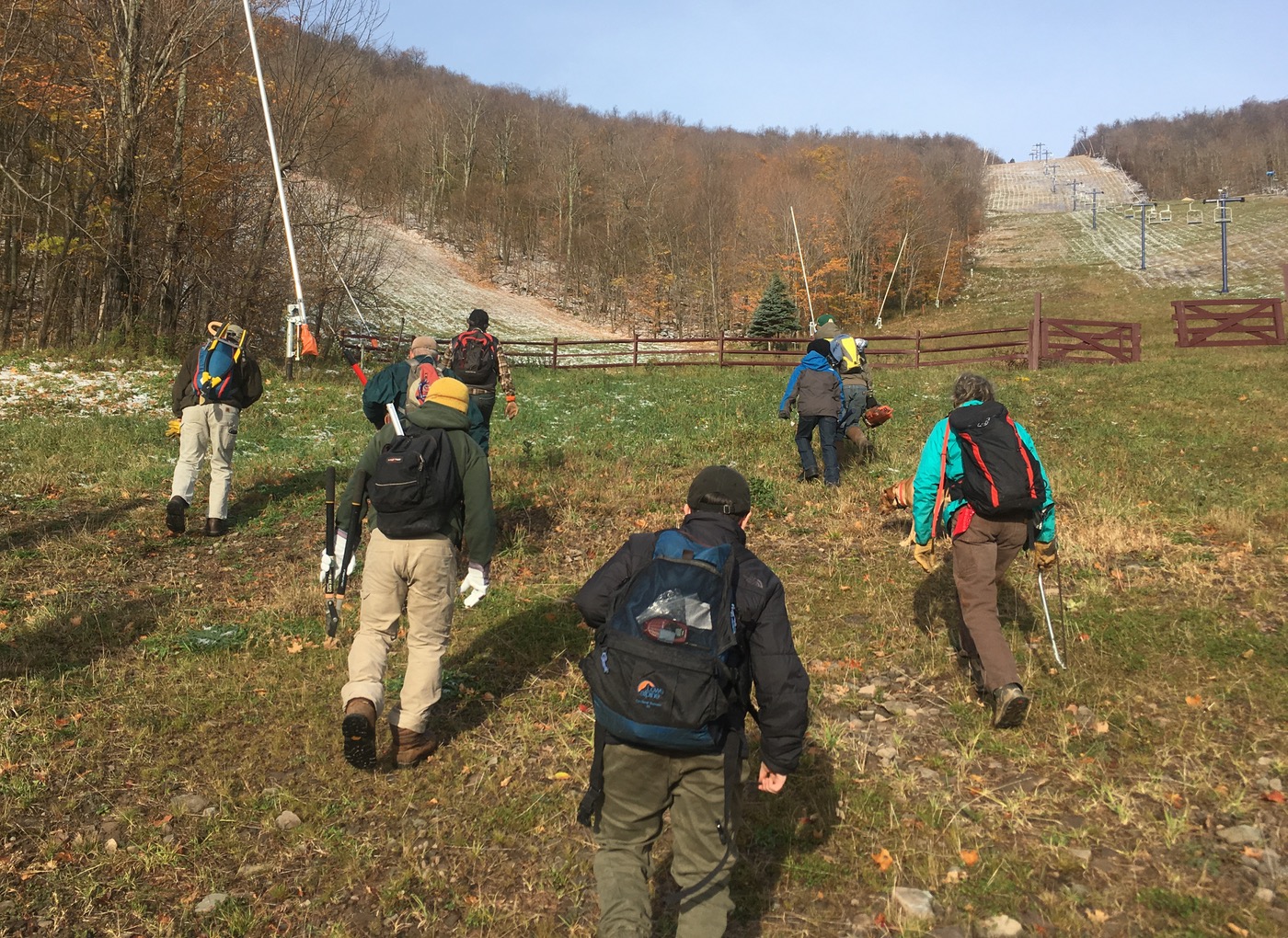 It was hard work. This is a steep section of the mountain and the ground was covered in wet leaves and the remains of the previous weeks snow. Around noon we headed to the base lodge for burgers, fries and sodas, courtesy of Plattekill.
In the afternoon, we rode up the double to approach from above. Lunch must have done us good because everybody attacked the work with the same gusto as in the morning.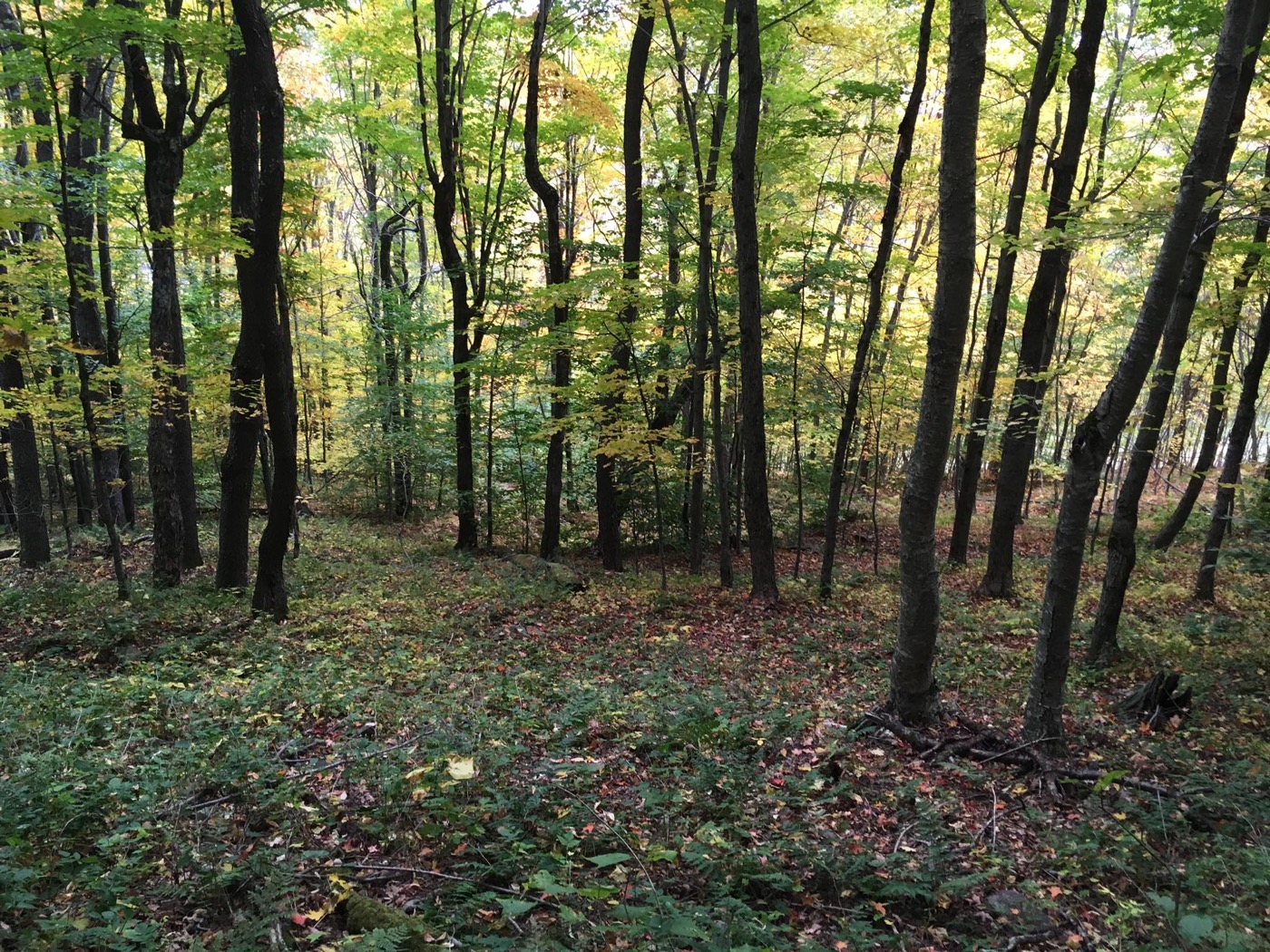 I don't want to give away too much but the line we cut after lunch is going to be absolutely sick after a few feet of snow. If you want to ski it on a powder day hit one of us up, we'll show you where to go, right after lunch. 🙂
At the end of the day, a group of passionate skiers sipped beers in the lodge. The feel was almost as good as if we'd just slayed the line we'd cut. Plattekill is all about steep trails, gnarly woods, natural snow and a passion for skiing. I can't wait to get back.