Ross Pond NY lies three miles north of Route 28 in the Adirondacks, halfway between Indian Lake and North River.  It's one of a cluster of three ponds; Ross, Whortleberry and Big Bad Luck.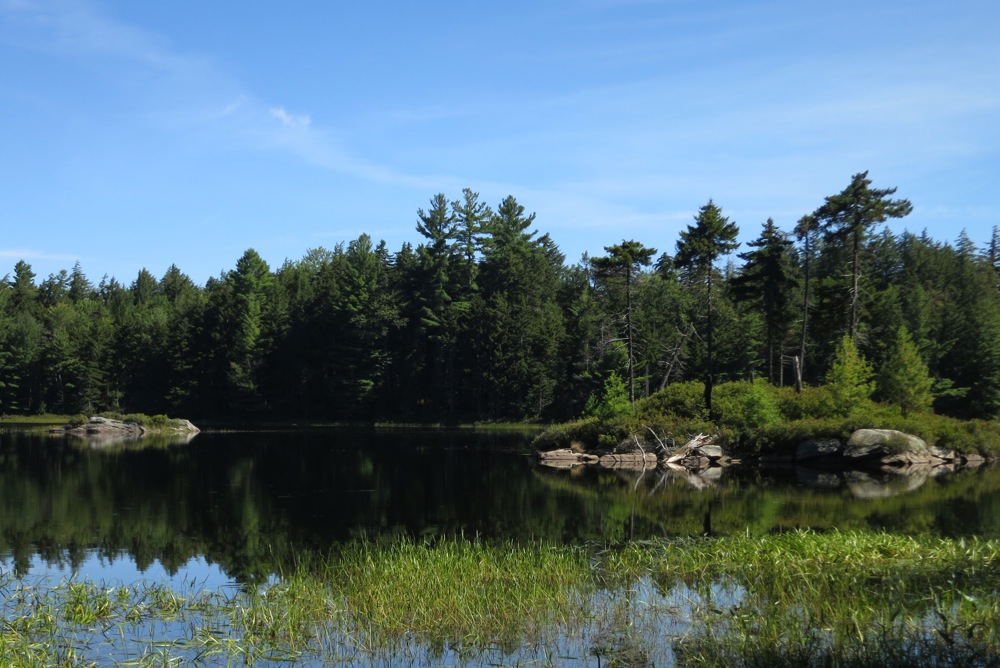 The route was a path for a long time, but several years ago, the DEC marked it, and spotted a trailhead a few hundred yards south on the highway. It was really the only place to put it.
You've got to look for the beginning of the trail as it is below highway level. From the parking lot, keep walking on the north side of the road, toward Indian Lake, and you'll find it.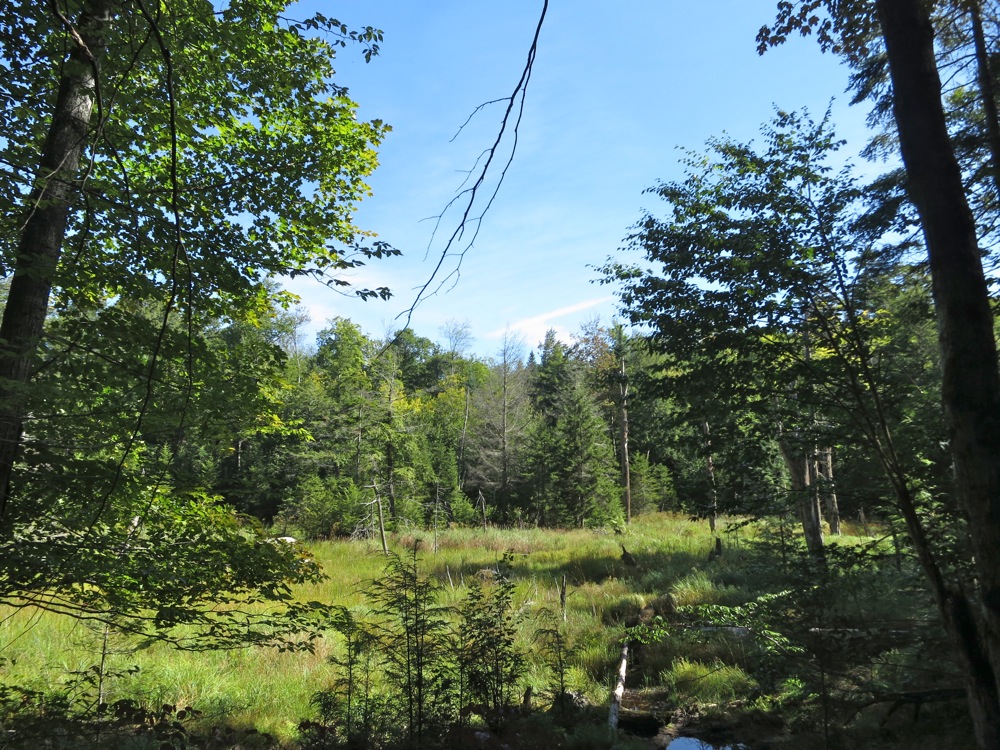 I hiked the path to Ross Pond years ago, before there was an official trail, and I remembered it as very muddy. This certainly hasn't been a dry summer and I was expecting the worst.
But after an initial wet section where you are confined to a corridor through posted lands, the route crosses Bell Mountain Brook, and rises just enough to becomes dry, soft and very pleasant to walk.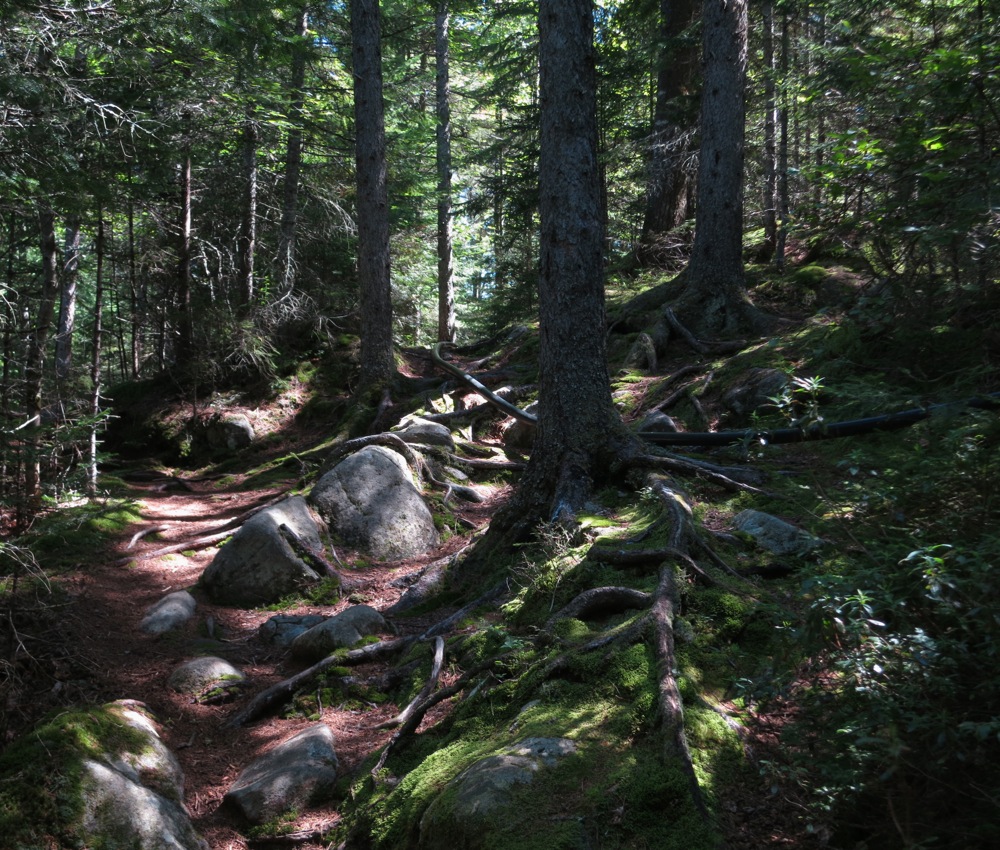 You circle around Bell Mountain and eventually come to a height-of-land at 2000 feet. Here you'll see a fork in the trail with a sign; Whortleberry left, Ross Pond to the right.
While Whortleberry and Big Bad Luck are intriguing, Ross is the only trout pond of the three, and that's always a draw for me.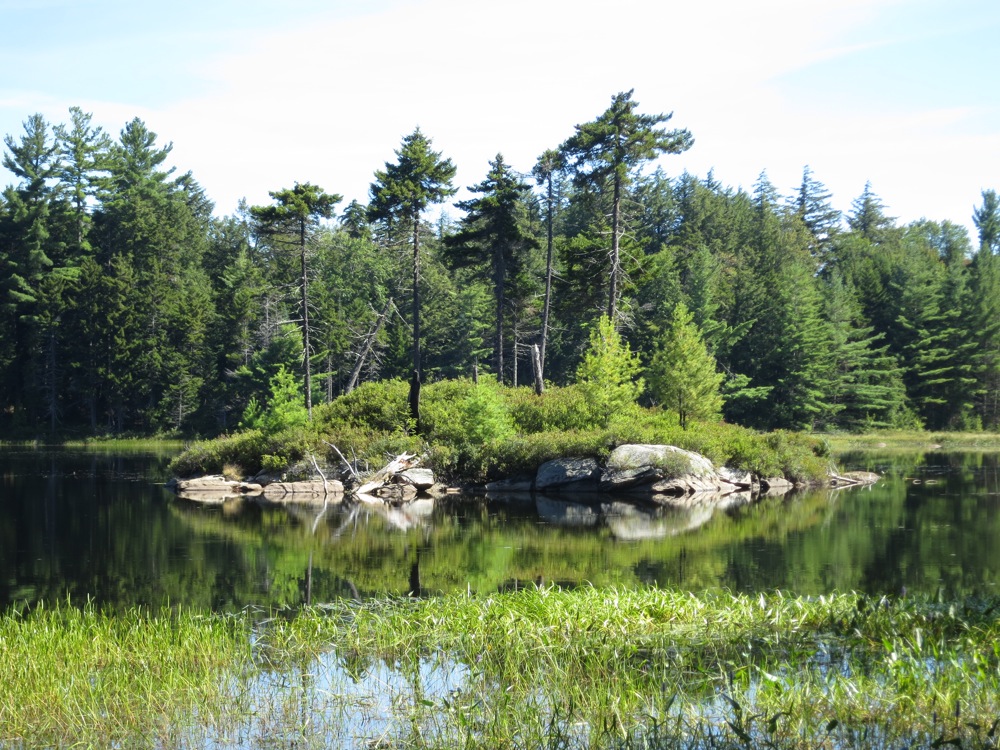 The pond reveals itself through a dense stand of evergreens as you descend to the water at 1750 feet. It's a very nice pond with a few rock islands that add enough interest to spend an hour eating lunch.
My hiking partner Duck and I pushed further northeast around Bell Mountain. The route finding was easy as the boy scouts have made significant inroads. We continued until we came to posted land.
The whole trip took five or six hours including a long lunch break and some extra tromping around beyond the pond. It a nice, pleasant walk through a forest with enough mature trees to be considered beautiful by me.