Rock Pond is one of the easiest and most satisfying places to go, or take a family. It's right there at the end of a long drive, just a paddle and a portage to a heavenly spot.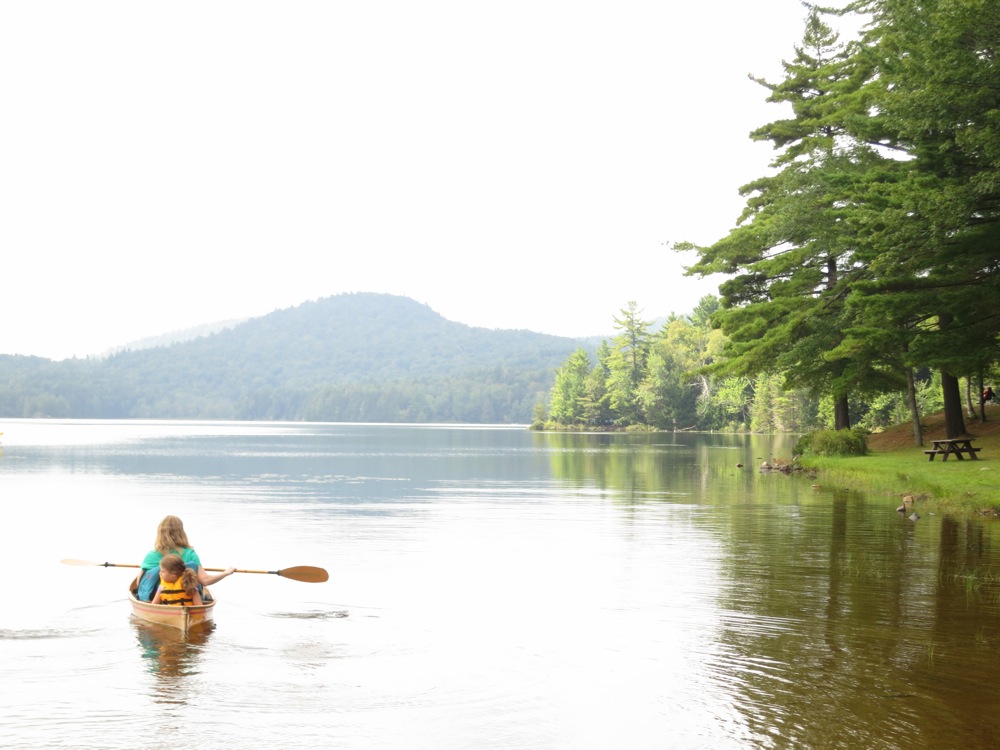 For us it started at Putnam Pond, 40 miles from our camp in North River. Through Olmsteadville and Pottersville, out Route 74 towards Ticonderoga, down the Chilson Road to the DEC campground.
We set out on Putts Pond, headed to North Pond and points beyond. Invariably someone, usually me, is hiking around via the trail. Transporting boats over rocky hills is a special skill, and for your sake, I hope you never perfect it.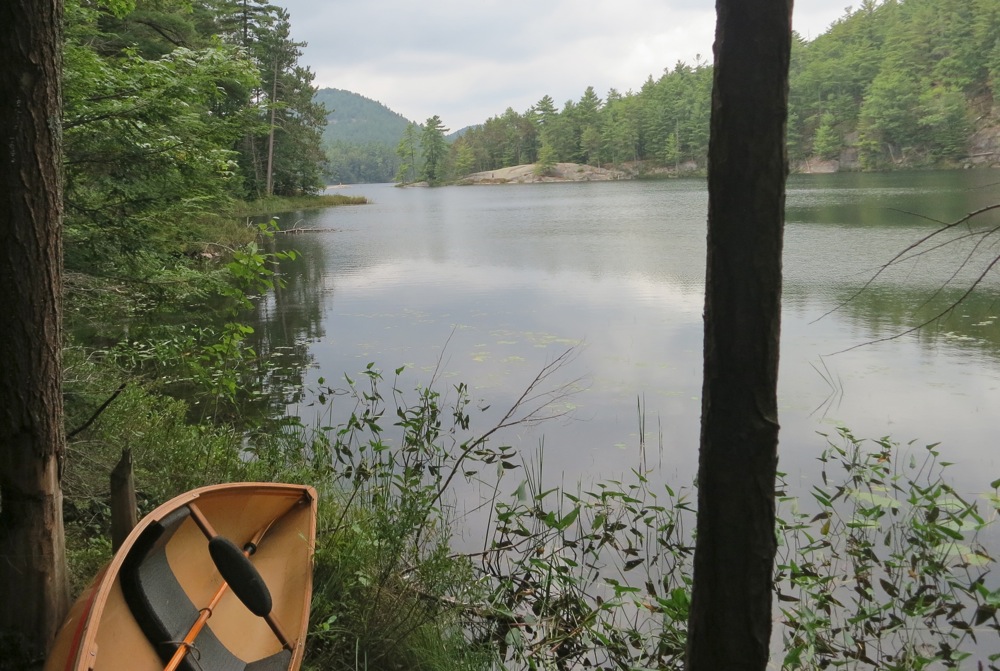 I'll say one thing though. It's a great feeling when you arrive at Rock Pond, with a boat. It's a beautiful spot, that can be much more easily explored from the water.
We faced a forecast that called for 50% chance of thunderstorms after 4pm. And having just carried the boat over from North Pond, I wanted to guarantee that Neve got to see the pond from the water before the weather acted up.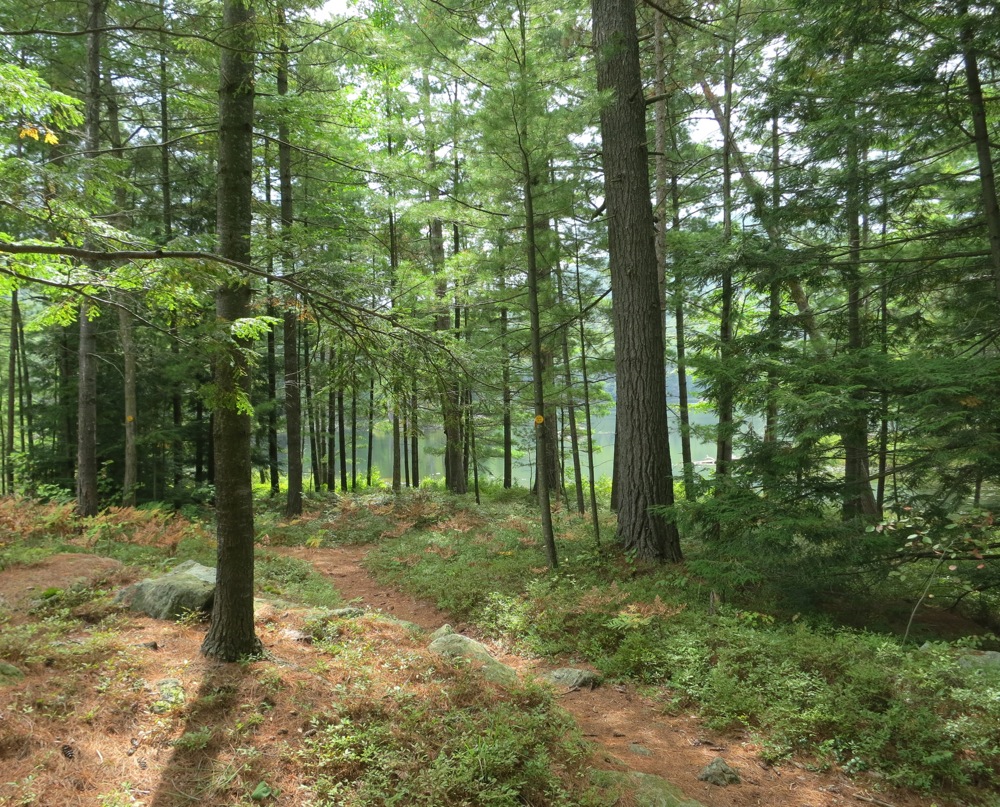 Zelda and Neve boarded our boat and I hiked around to the lean-to.  I encouraged Zelda to take her time and really see the sites.  The paddlers always seem to beat the "around the side hikers" no matter what.
Eventually we met at the beach near the lean-to.  Neve really wanted all of us to have lunch on one of the rock islands.  My brain couldn't grasp a shuttle strategy that would get us all on the rock at the same time.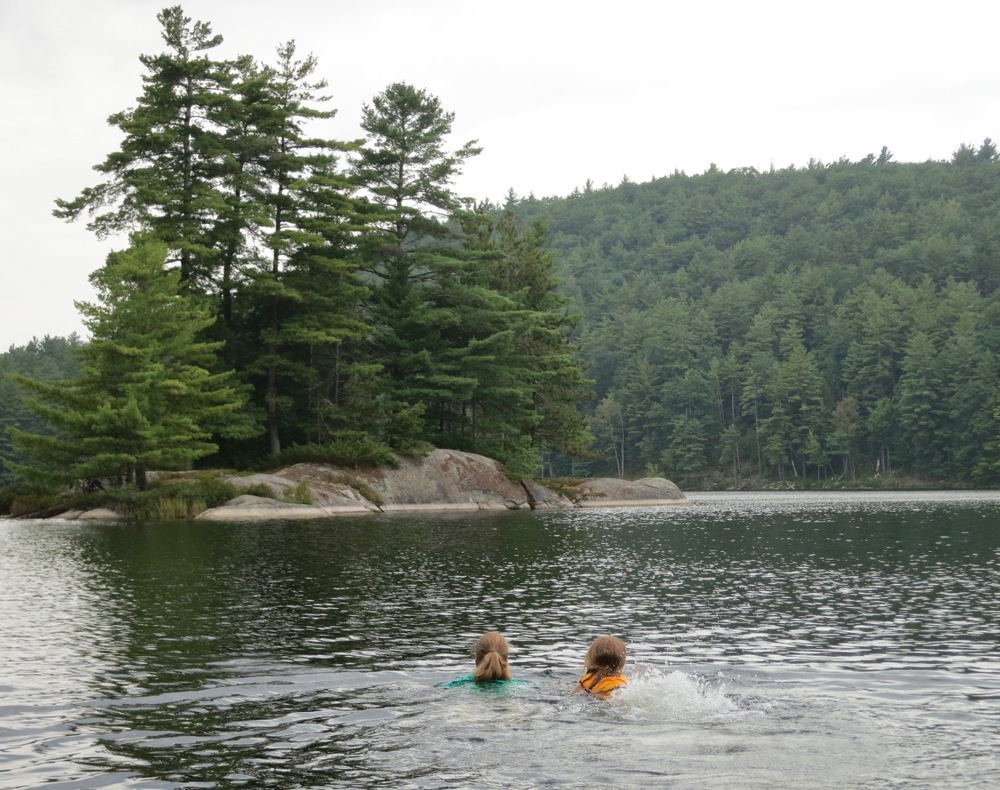 Neve insisted she had the answer and eventually I listened. "Daddy we can swim over and you can meet us."  Really, brilliant.  I think if I would've thought of it, or proposed it, it might never have happened.
Neve is a better swimmer than skier.  She's had her share of ski lessons, but the swimming instruction is a constant for her all summer long.  She swam between all of the major rocks in the biggest part of the pond floating in her life jacket and kicking.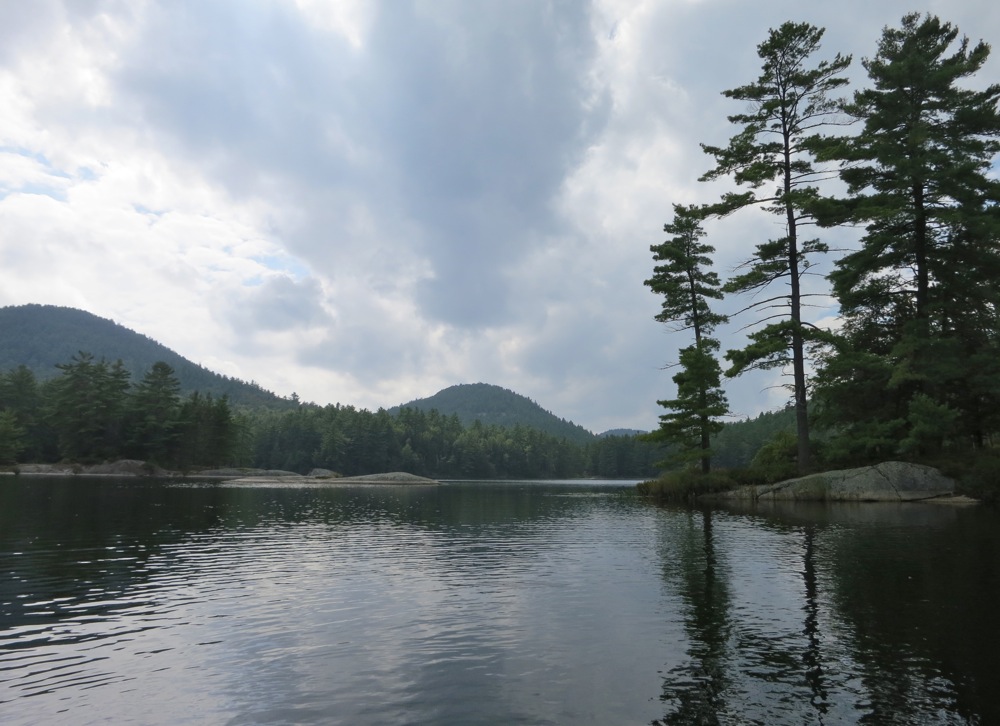 We hiked to Rock Pond on one of the busiest days of the season, the Sunday of Memorial Day Weekend.  We saw maybe ten other people who were whooping it up, and it was ok with us.
The paddle, portage and walk to Rock Pond is a joy.  I can't believe such a beautiful spot is so close to the trailhead.