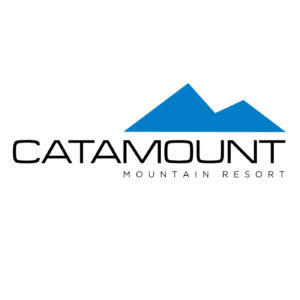 Rich Edwards is an unassuming guy who grew up among New York skiing royalty. His father Don Edwards and his business partners were intimately involved in the original development of skiing at Silvermine, Fahnestock, Sterling Forest and they took over Catamount in 1974.
After owning Catamount for 45 years, the mountain was sold to the owners of Berkshire East. Rich is still part of the Catamount team today.
Rich has a deep well of NY ski knowledge, and we tried to tap into it, in a relatively short interview.
— Harvey
---
NYSB: Hello! Where did you grow up? What is your earliest ski memory? What was your first home mountain?
Rich: I grew up in Westchester. My dad and his two partners — Bill and Sandy Gilbert — operated Fahnestock, Silvermine and Sterling Forest. By 1962 each partner had his own home mountain. I was born in 1960 and Silvermine was my family's mountain. These three ski areas were all truly family businesses.
My dad was a textile salesman in NYC. Bill was a liquor salesman and Sandy was a lawyer. My earliest memories were my dad coming home from work on the train around dinner time and then leaving to go make snow for 6 hours. He'd sleep for 3 hours before putting a suit on at 7 am to make the train back into the city. I remember my mom lacing up my ski boots in the office at Silvermine when I was two and a half during the winter of 1962/63.
By age 6 I was stamping lift tickets at the window. Quarters were very important at that time. I would have to go to the back office to get more rolls of quarters several times each morning. At the end of the day I had to count out 40 quarters for all the new rolls. In between, my mom would take me out skiing.
My older brothers, Jeff and Cliff, helped my dad before I was old enough. By the time it was my turn they were both ski racing. My younger sister Nancy helped after I started in the race program.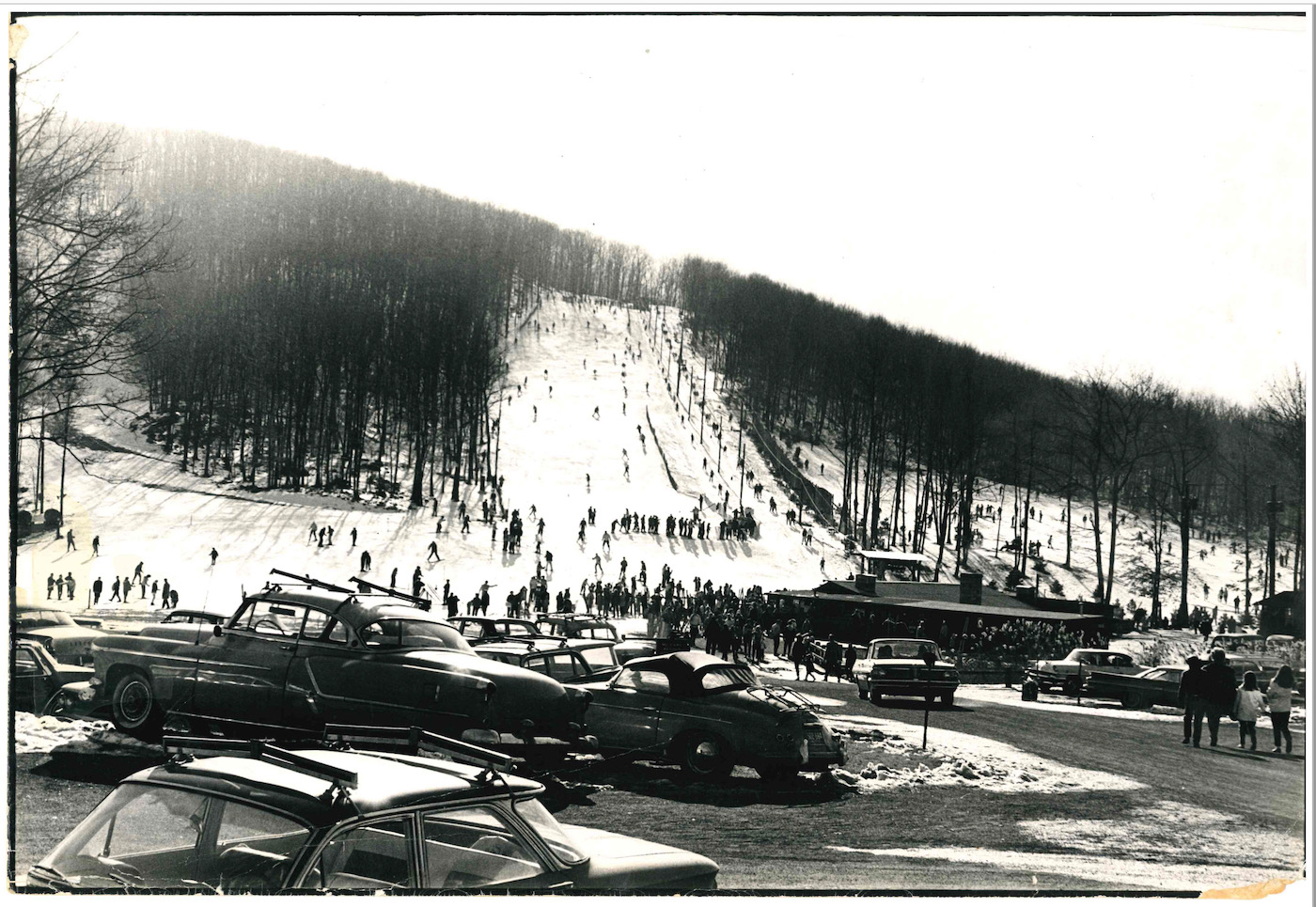 My oldest brother Cliff started teaching skiing at Silvermine at age 15 and has continued to teach for 53 consecutive years. He's made a career out of it, teaching at Vail for the last 45 years. My other brother Jeff was more technically oriented and he was interested in snowmaking.  It was never a career for Jeff, but he loved making snow.
Wow. What's the biggest difference between skiing now and then?
In my mind, the biggest difference between skiing then and now is the snow surface. Grooming technology changed the sport. There were beautiful skiers and great racers on wood skis in the early years, so I have to put grooming ahead of ski technology in this regard. I think it had a bigger impact.
My dad and his partners recognized this early on, and became the first distributors of Tucker Sno Cat on the east coast in the 1960s. The dealership was located in Ludlow, VT for 10 years before 1974 when it moved it to Catamount. By that time we were just selling parts and a few new machines. Thiokol was more advanced and new sales for Tuckers diminished.
Fantasy time: Of the all closed ski areas in the Northeast which would you like to bring back?
With today's technology and no environmental regs, I'd like to bring back Dutchess.  Steep trails with 1,400′ of vertical descending to the town of Beacon. Check it out the next time you cross the Newburgh Beacon Bridge. I had ski races there in the mid 70s.
Memories of Silvermine occupy a place in the hearts of NY skiers. What made it special?
Silvermine was a classic family-owned ski areas. Local families brought their kids to learn to ski while mom and dad worked the ticket booth, ski school, rental shop, cafeteria, snowmaking and lifts. Mr. Hodge was a lift operator, while Ricky (known as Hodgie) and Robbie were ski racers. Hodgie repped ski equipment and clothing for decades and now lives in Park City. He and my brother in Vail have remained good friends since the 1960s.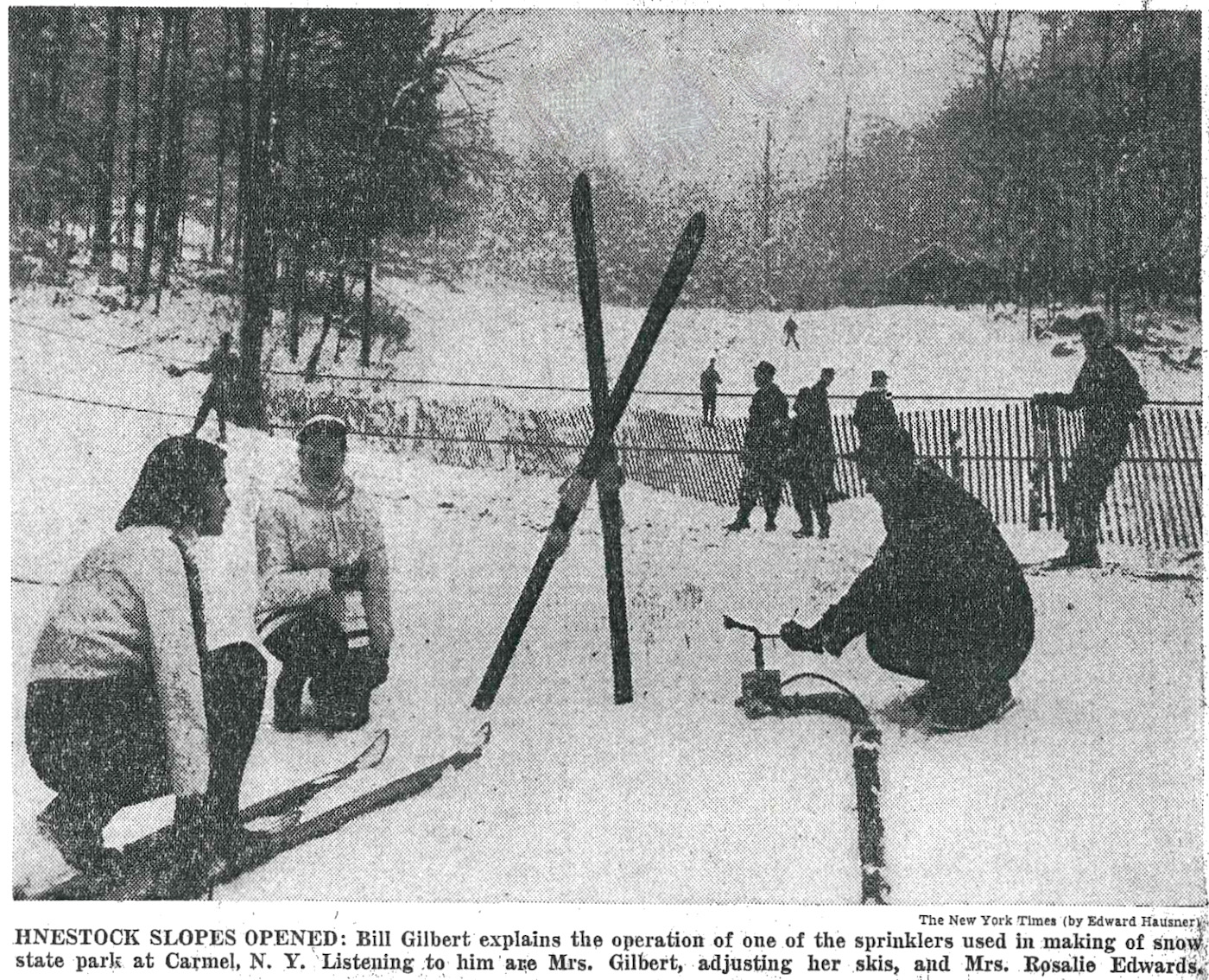 Michael Cobb worked at Silvermine too. He was a ski racer and had a career in resort operations ended as the VP of Marketing at Stratton before he passed away, too soon. Joe Poptanich (Joe Pop) was a snowmaker and his son Peter Pop was a ski racer.
Paul Marysko was a Czech Olympian that my dad hired as a race coach at Silvermine in the late 1960s.  At age 49, Paul became the oldest racer to win the Europa Cup downhill. To this day Paul is training to win the age 75 US downhill. Paul and my dad have the same birthday and he calls my dad every year to wish him Happy Birthday. I see Paul now and then and we speak every year.
John Henretta was the mountain operations manager. His son Kevin worked at Silvermine as a teenager and went to West Point in the late 1960s . He was in Vietnam for 2 years with a ranger battalion. He most recently was the head of Veteran Affairs for the US Army. He was the one person all the kids looked up to back then and he is the one person I would want my dad to see again. Dad hasn't seen Kevin in over 50 years. At 95 years old my father is still pretty healthy. Next year I hope to drive him through Virginia to see Col. Kevin Henretta again on his way to Florida.
Incredible. Tell us about your family's connection to the birth of snowmaking.
My dad was 28 in 1955 when he and Bill and Sandy leased Fahnestock for the 1955-56 season. They visited Wilmot Mountain in Wisconsin that summer to see a snowmaking "system" they would adapt and bring to Fahnestock that first winter. They made improvements each year.
In 1966 my dad and his partners visited the home of Usta Wollin — a physics professor at Columbia  — to see him demonstrate an electric snow gun he patented. Usta frequently skied at Silvermine with his daughter. It was not the first electric snow gun but apparently it was different and more advanced. My brother Jeff went to that meeting at age 10. I am not sure if that first gun ever made it to the ski slopes.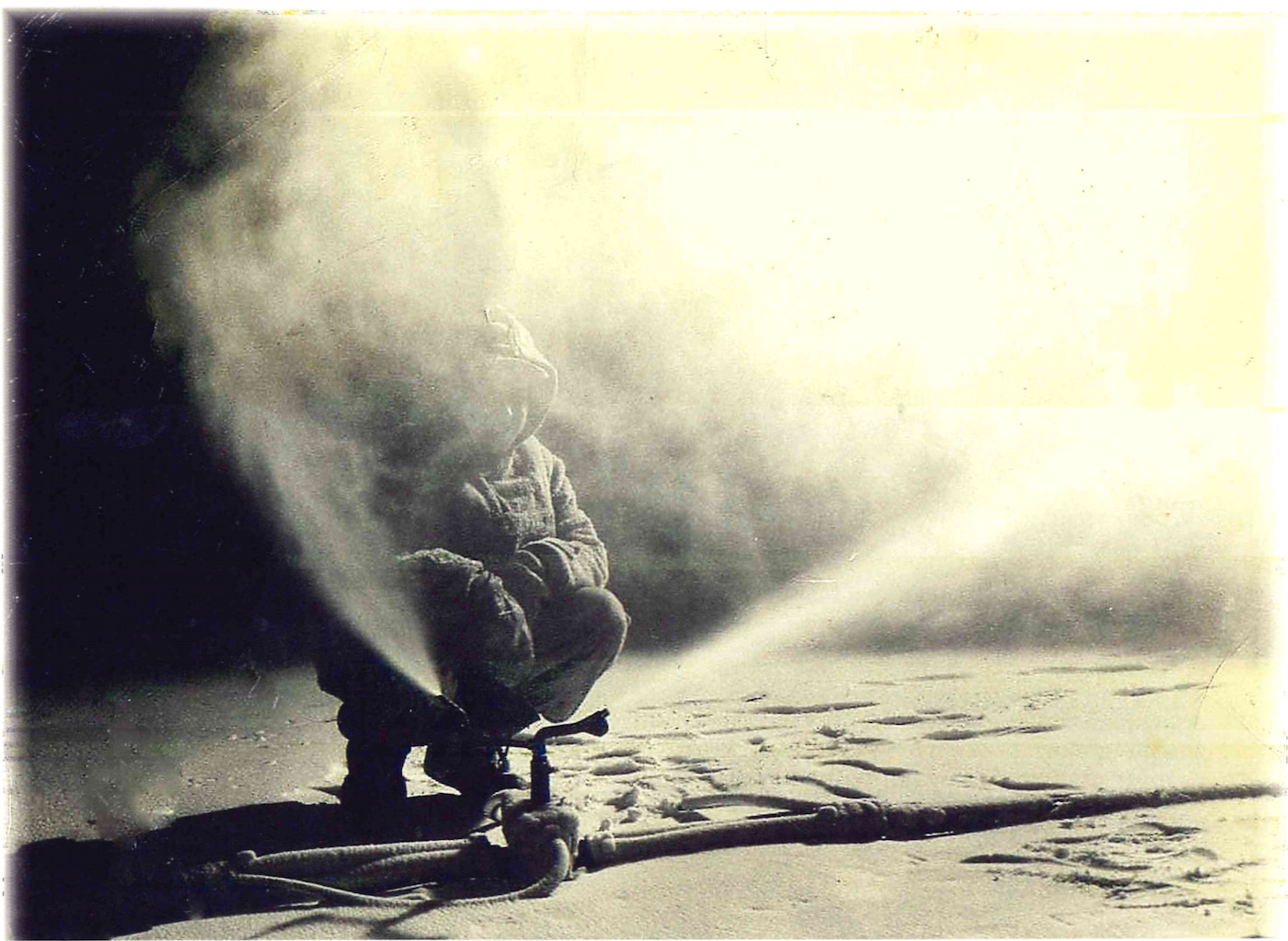 To make a long story short, my dad and his partners bought the patent for $5,000. Bill hired a young engineer, managed the business and was the company's salesman. Bill later bought out my dad.
The snow guns were manufactured in Goshen, NY. In 1972 when Catamount was for sale, Bill sold his business to Jim Vanderkellen, it's now known as SMI. Jim's son Joe runs the company today. The early "tower" snow guns that came out of Goshen in 1970 were mounted on poles or trees at the time. Many of those guns were still making snow at Belleayre as recently as 5 years ago. I imagine they are gone by now.
What your family's relationship to Fahnestock?
In 1954, my dad, Don Edwards and his partners, Bill and Sandy Gilbert were approved for a lease to operate Fahnestock Ski Area. Don was 28, Bill was 27 and Sandy was in his early 30's. They operated the ski area together through the 1956-57 season when they were approved for the lease at Silvermine. Don and Bill moved over to Silvermine to start up that operation. When the partners were approved for a land lease at Sterling Forest, Bill moved over there for the 1962 opening. After 1957, Sandy ran Fahnestock. Fahnestock was an easier drive for him coming from Long Island. That was before the Tappan Zee Bridge.
It is all so connected. What are your memories of Sterling Forest?
I was only there for ski races. What impressed me the most were the chairlifts and the size of the base lodge. Their lodge back was the size of today's typical NY Thruway rest area. The lodge at Silvermine didn't even have 100 seats. At Silvermine I was used to a t-bar and rope tows. On race days at Sterling Forest it was a treat to ride the double chair.  I was definitely envious of Tom and Patti, Bill's children, because they were at the "new ski area" with chairlifts and the big lodge.  I remember asking my dad if Silvermine would ever get a chairlift.  Unfortunately that didn't happen.
You've done a lot at Catamount, especially the last two years. Can you give us a rundown? What does the future hold?
The Schaefer's (of Berkshire East) have invested a lot in Catamount since the purchase in 2018. Jon Schaefer, Catamount's President, has directed several million dollars of investment into all areas of the operation.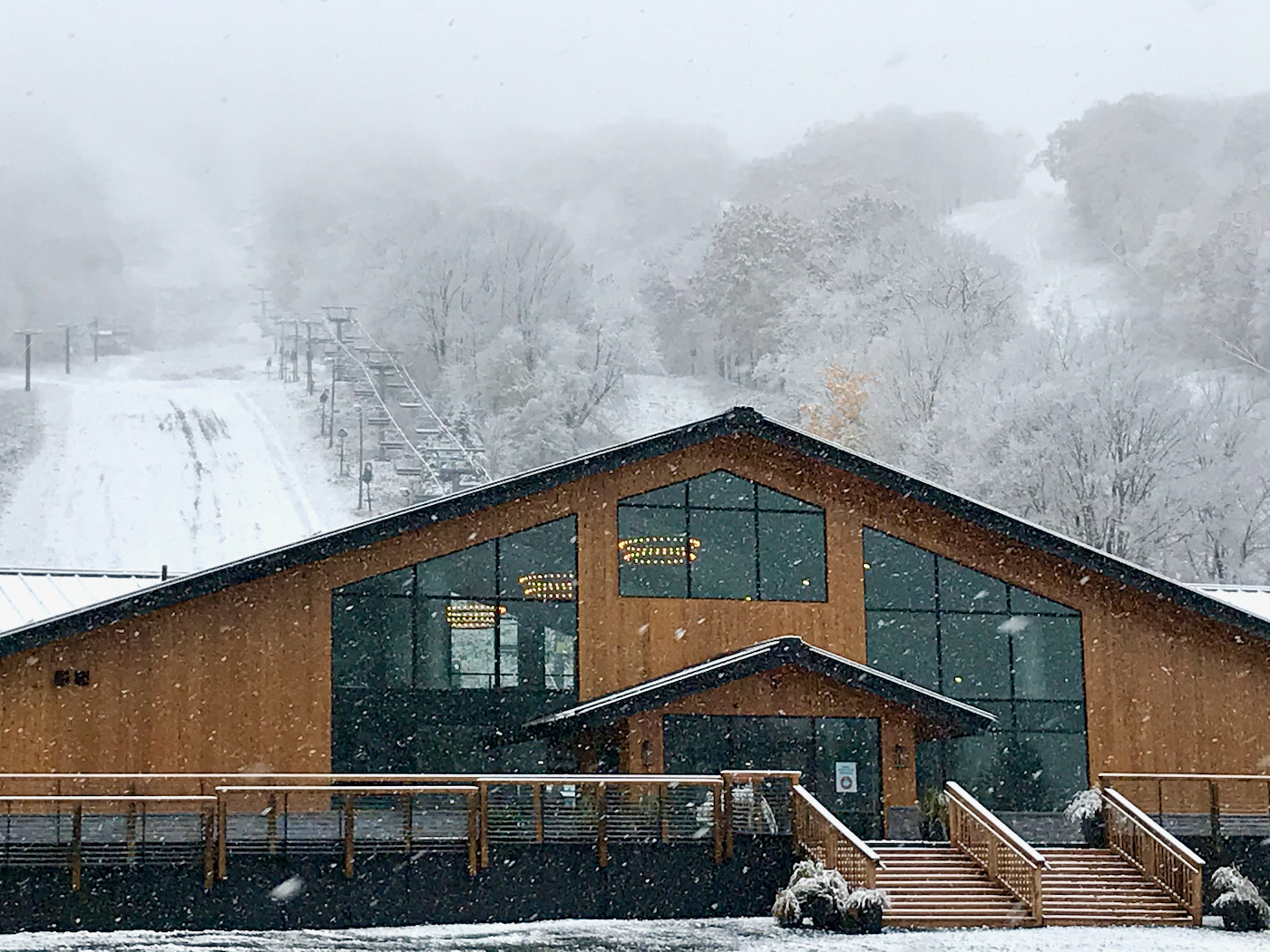 Three new chairlift installations, a new base lodge, a renovated base lodge, nine trails (2 more on the way), 3 new snowmaking ponds, new grooming machines, new snowmaking pumps and pipe, new rental equipment, 200 snow guns, a tubing park, a resurfaced parking lot, the longest zip line in the US lower 48 (5,523 feet) and a new customer service and ticket building. I expect to see continued and gradual improvement at Catamount.
I almost forgot, you are the marketing guy: nice work. Are you feeling pressure from the mega-passes?
Catamount and Berkshire East offer the multi-mountain Berkshire Summit Pass. It's been successful generating interest from day-trippers who want a shorter drive.  With an early price of $479 this year for unlimited adult season pass, we think it's a solid deal. So far the mega-passes haven't had a negative impact on us. I believe that there are many skiers that don't need 2,000 vertical feet to have a great day with their family.
Thanks for your time Rich, see you on the hill.
You're welcome, see you soon.