There have been a lot of early and surprise openings across the east this season. This past Saturday McCauley Mountain got in on the action, spinning the lifts for the first time, a week ahead of their planned opening. The website warned of thin cover, but as I suspected, there was a lot of deep and untouched snow.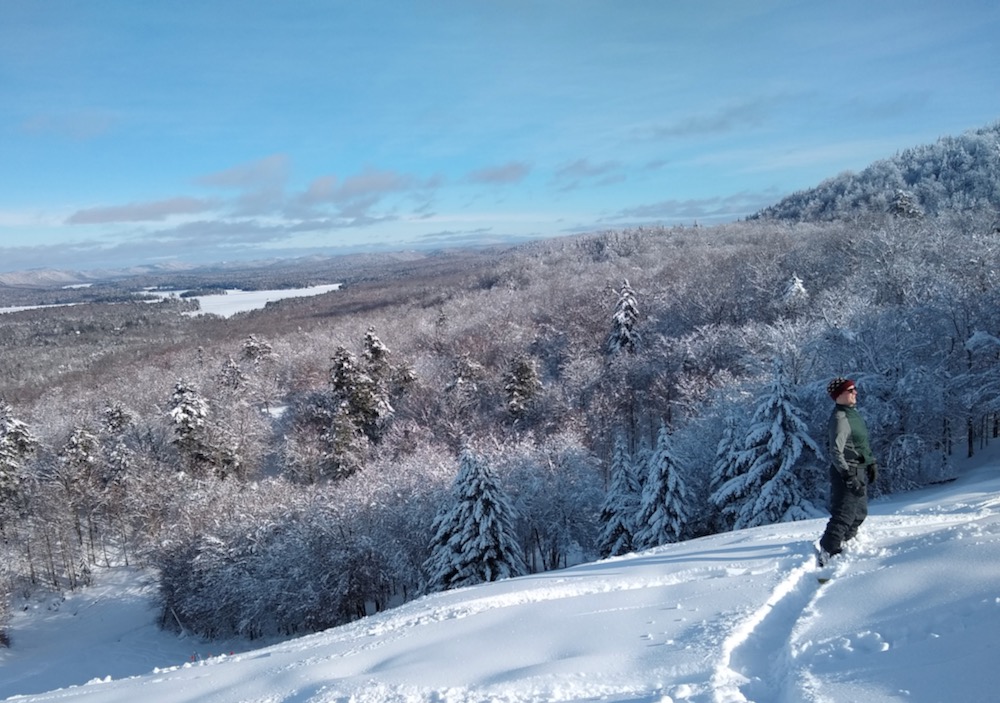 Conor and I made the hour-long drive from Utica to the hill in Old Forge. At first he questioned the decision, the ground was almost bare in the city and everything was melting. His fears were chilled as we drove into Adirondack Park where it was colder and every tree and patch of ground was covered in beautiful white snow.
We arrived to find a few cars in the parking lot with even fewer people in the lodge. Remodeled last year the lodge has a great Adirondack cabin feel to it: cozy and warm, with generous seating and raging fireplaces. The day was considered preseason — so no food or bar. That was fine with us and the $25 lift ticket was a steal.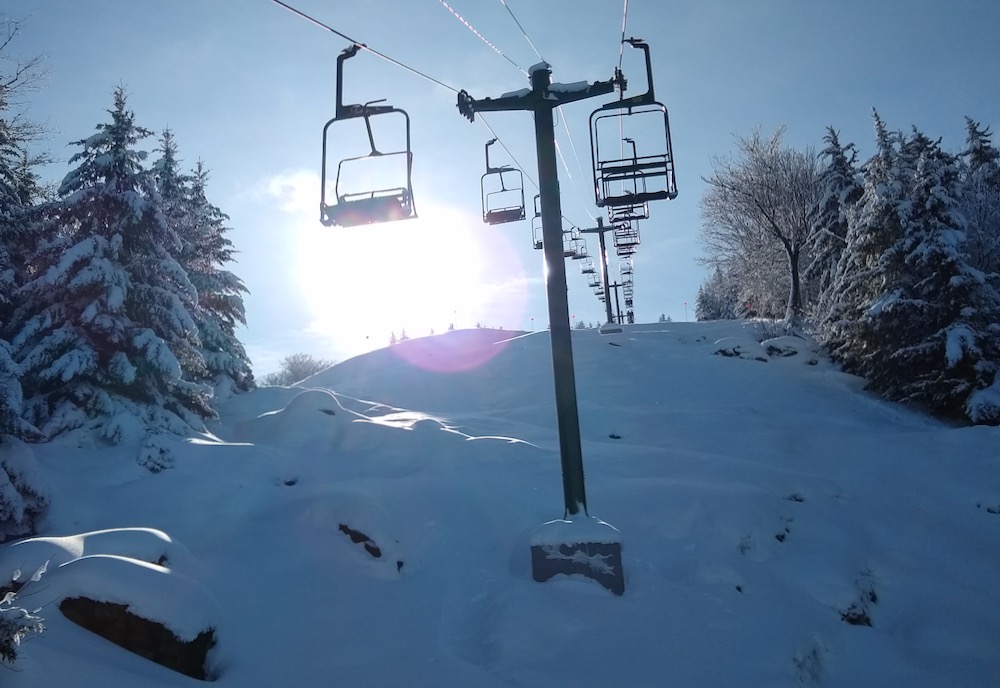 McCauley isn't a big by any definition, but when I ride to the top I quickly forget. The view of the surrounding mountains and the Fulton Chain of Lakes is breathtaking. Especially on a bluebird day.
We saw deep tracks down the face of Skyride and Olympic. Even Helmers was covered, unheard for December, maybe January too. We took a cruise down Challenger before the pow lust got to us. We followed tracks over to Decamp and the rest was history.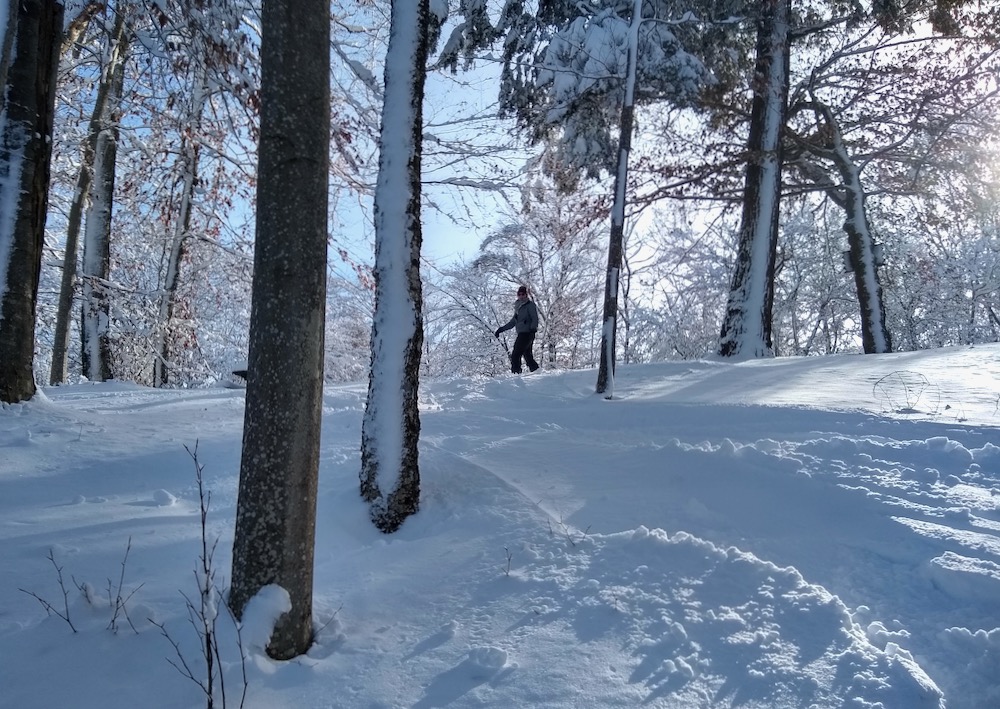 The trees were deep, almost up to our knees. We floated through the heavy snow cutting fresh lines and dropping small cliffs. If you squint and smile at the same time, the rocky face of McCauley — with its steep grades and large boulders — feels just a little bit like skiing out west.
When we got back on the groomer, we were out of breath and smiling. It was a ski-anywhere kind of day. We lapped Decamp and then made our way back to the glades. Big Dipper, God's Land and Lost Trail barely had a track on them. We found ourselves weaving through the trees, confident in the coverage. You could send it, and every fall was met with a laugh.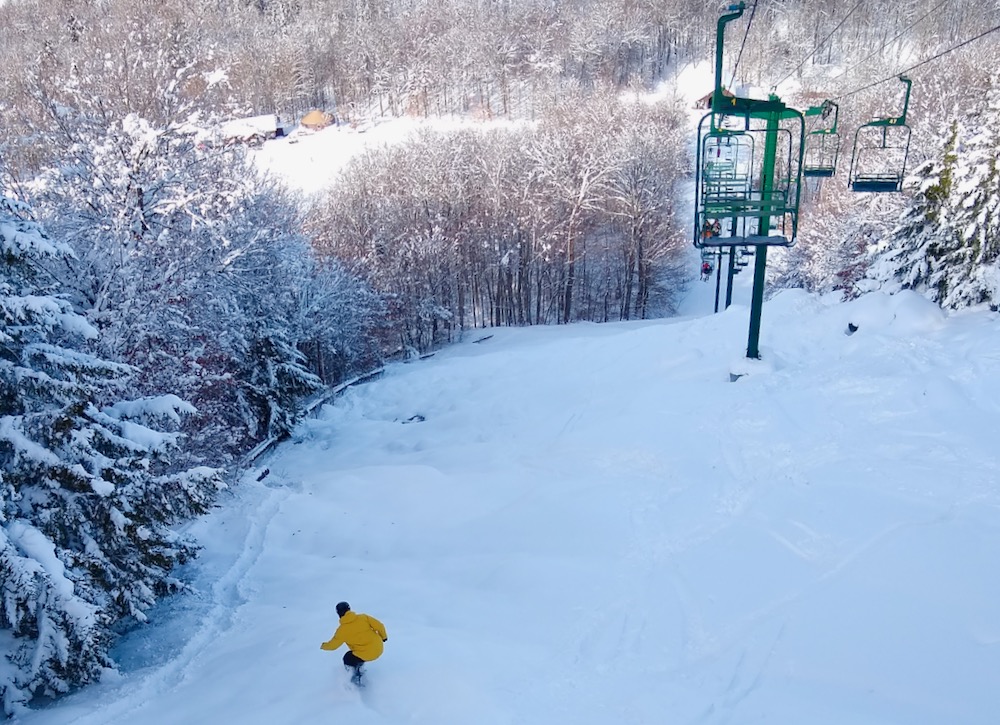 We took breaks by cruising the groomers. With all the steep drops, Skyride and Olympic proved to be real quad burners. Even with all the snow, you had to avoid large boulders and cliffs. After Ops groomed Rambler and we dove into the Rambler Glades, having them all to ourselves.
We saw a few brave souls lap Helmers late in the day, cutting deep lines down its treacherous face. By 3pm we were shot, and loaded up to head home.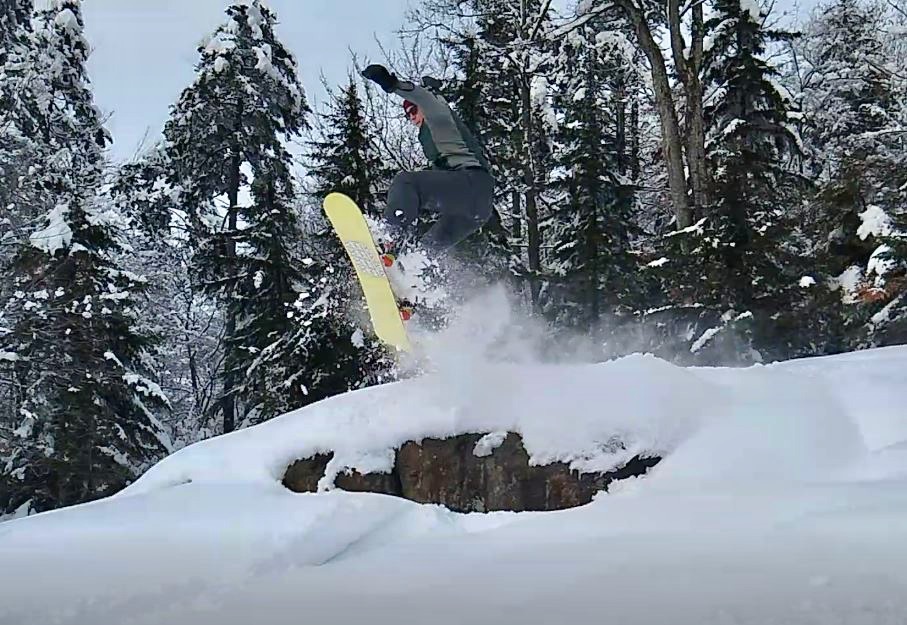 The day was filled with hooting and hollering.  Management's last minute call to open the mountain paid off for us. We heard that ski patrol didn't get the call to work until 3PM the day before.
McCauley really is one of New York's great secrets, a big hill with a big mountain feel.