I've had it with the liftlines. I've had it with crowds and icy groomers and high-speed mega-resort hype. So had my daughter. We wanted someplace low-speed and low-key.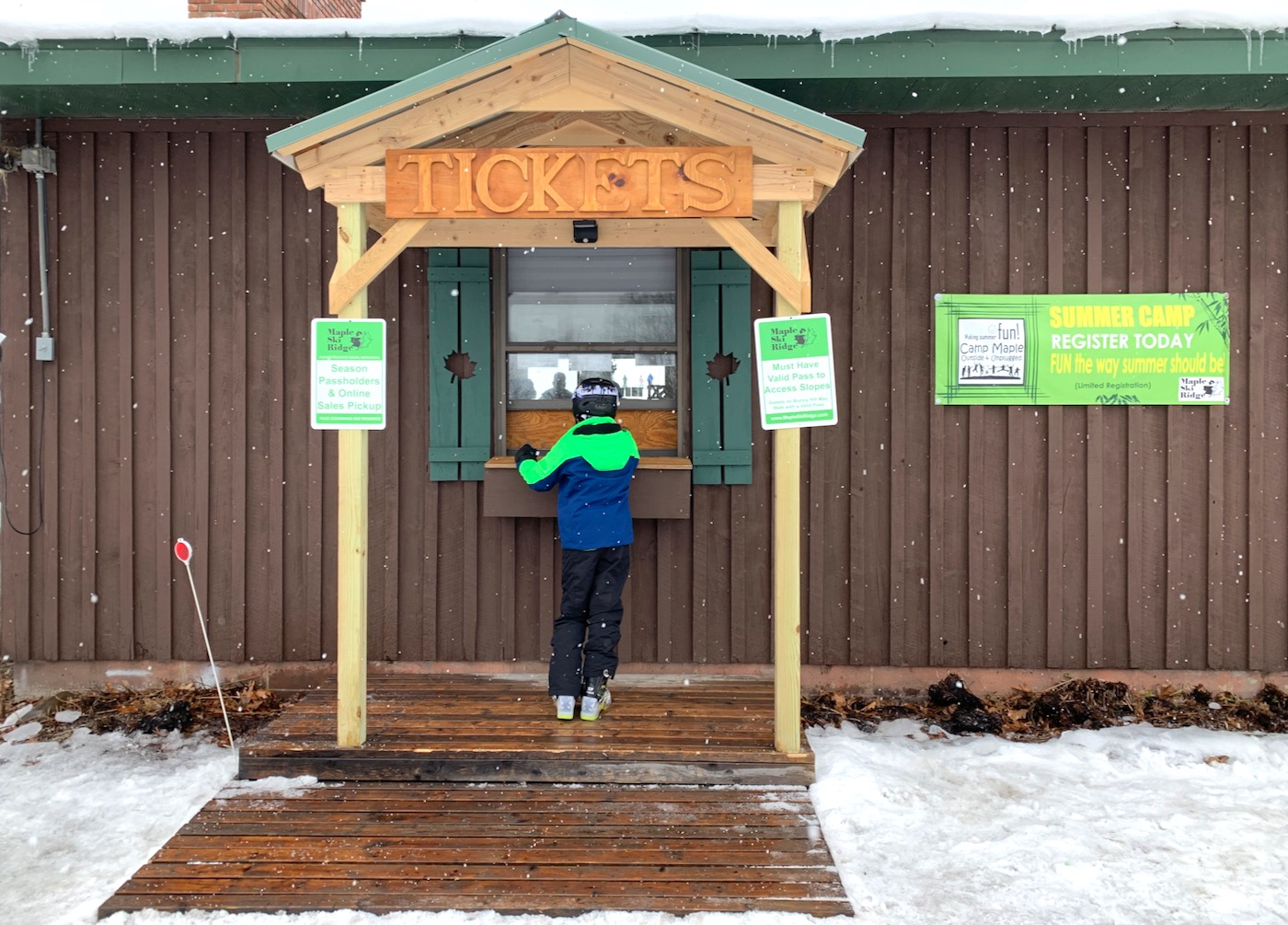 Someplace cheap and out of the way and un-intimidating. Someplace where you could glide onto the lift without hovering close to the inconsistently masked skiers.
We found it. Maple Ski Ridge, a 270-vertical-foot hill, is a few miles off the Thruway and 25 miles outside of Albany. It shouldn't, I thought, be crowded. Outside of local families, I figured most people would head up to West or Gore or south to the Catskills. And if I figured wrong – an adult holiday lift ticket, purchased online in advance — was only $39.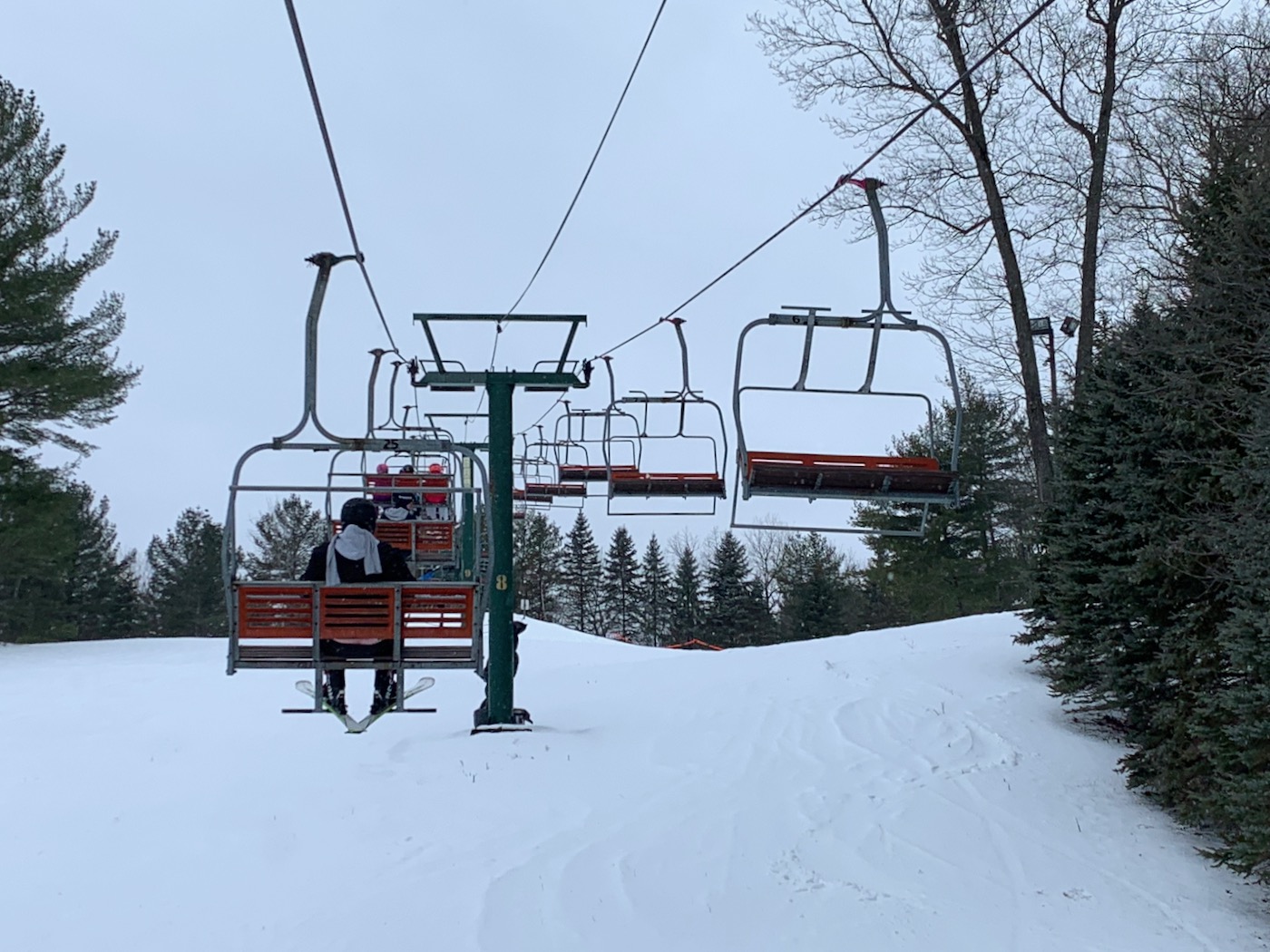 We were pointed north out of Brooklyn at 6am and pulled into the parking lot under low gray skies at 9. Fat snowflakes fell. My daughter — a 12-year-old whose typical weekend wake-up hour edges closer to lunchtime — slept in the passenger seat while I picked up our lift tickets, booted up in the back of the van, and took a half dozen exploratory laps.
Maple Ski Ridge has two chairlifts – a Borvig triple and a Hall double – and a pair of towropes ornamenting its broad learning area. There are a lot of kids, lots of blue jeans, lots of rental gear. The trail signs are painted on retired snowboards.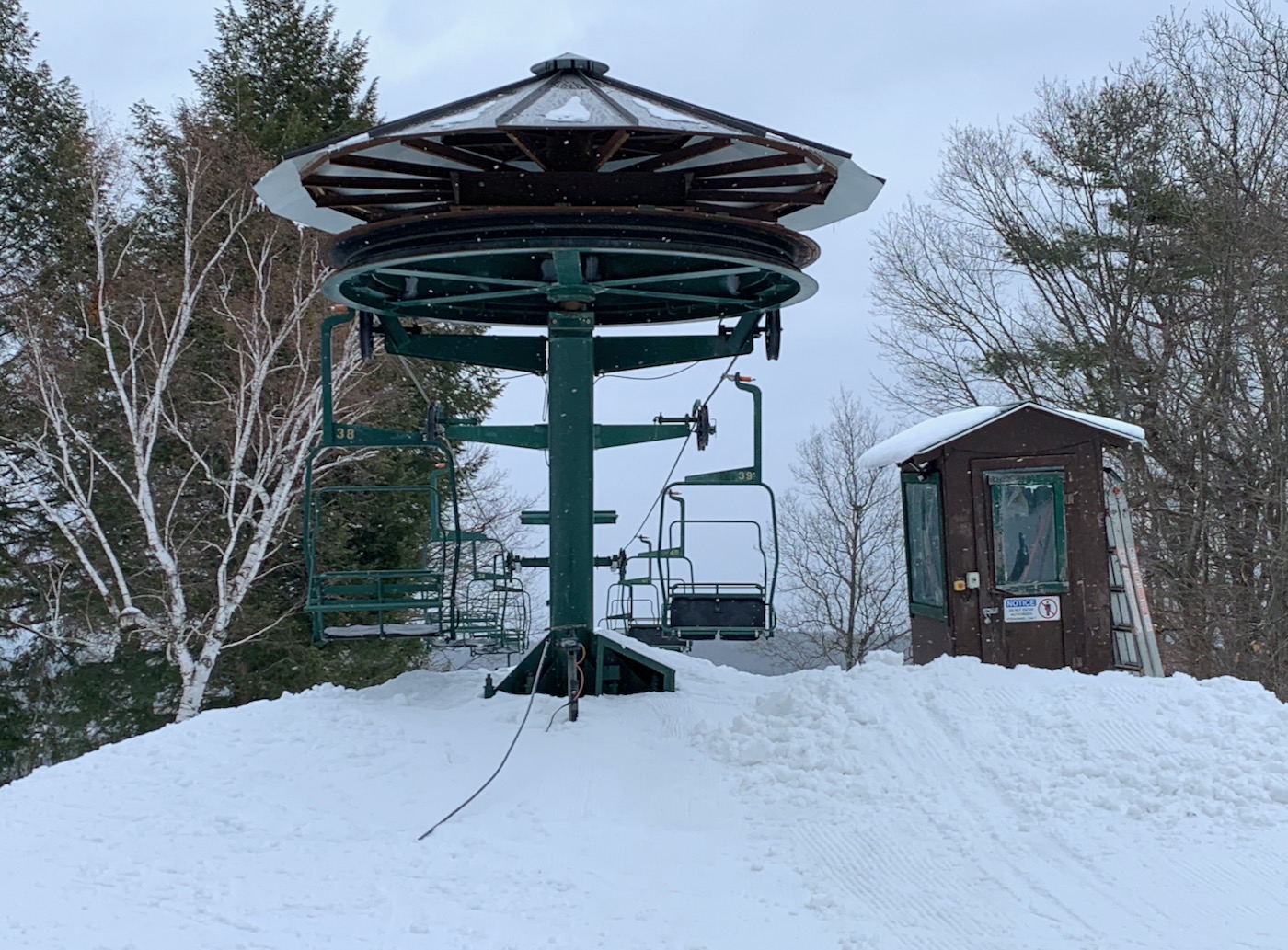 There is no terrain park and there is really no terrain, just a broad ridge dumping 100-ish vertical feet off the summit before a long gentle run-out. The base lodge is one room outfitted with a few dozen picnic tables. A hamburger costs $6.50. We wanted humble and unassuming and there it was.
At 10:15 my daughter texted me that she was awake and we started skiing the triple. We never waited more than 30 seconds for a chair. It snowed on-and-off all day. The fresh snow made the skiing soft and easy.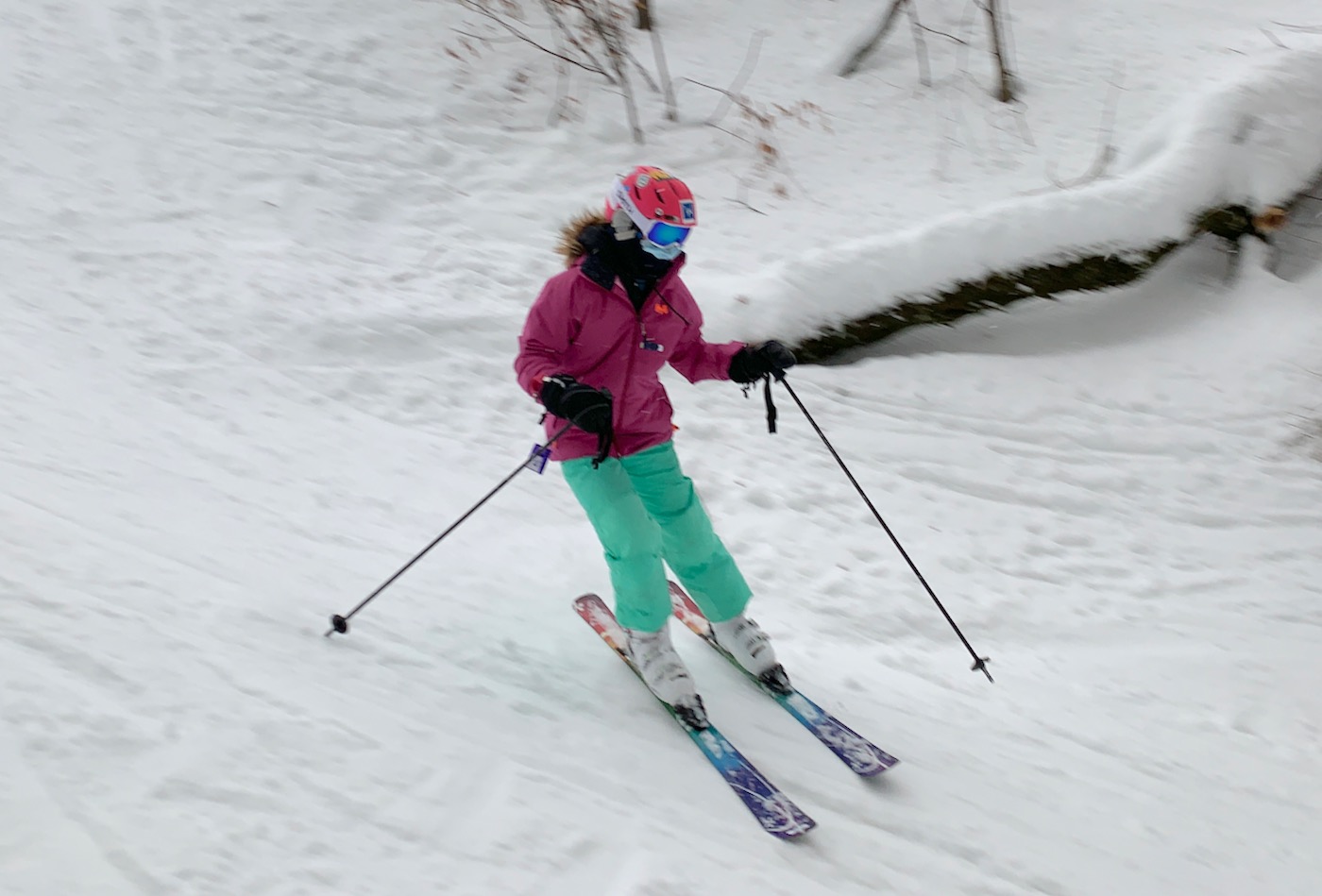 The triple chairs were painted gray with orange slatted backs but chair number 50 was painted gold and as it trucked down the mountain toward the loading station children would duck below the terminal to point and shout and then maneuver within the line and time their ride to catch the magic chair.
We never rode Golden #50, but we lapped the triple three dozen times or more. Maple's modest vertical drop and limited terrain skied like the Michigan ski areas of my youth and we approached it in the same way Midwesterners do: we found that one glorious perfect run and skied it all day long.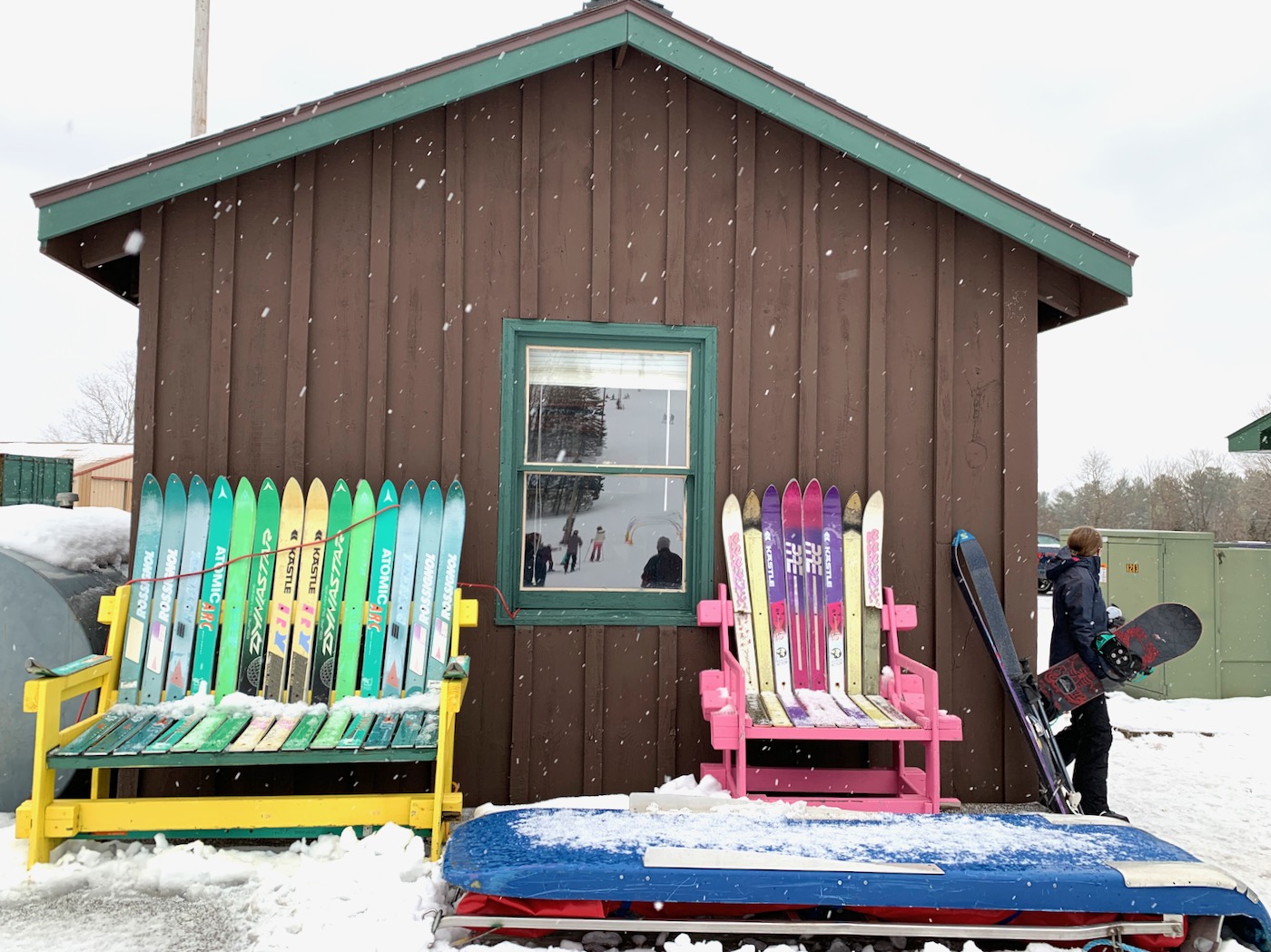 That run was a black diamond funnel off the top menacingly labeled The Chute. A steep broad bowl drops 25 feet into a flat tunnel through the forest and for a moment you are apart from the chaos of the ski area around you. A couple hundred feet later the trail again opens onto a broad slope punctured by massive trees.
This tumbles steeply for three or four turns before flattening into the runout back to the triple. Ninety-five percent of the skiers stayed bunched on the blue and green runs skier's left of the lift and we had this beautiful little run mostly to ourselves.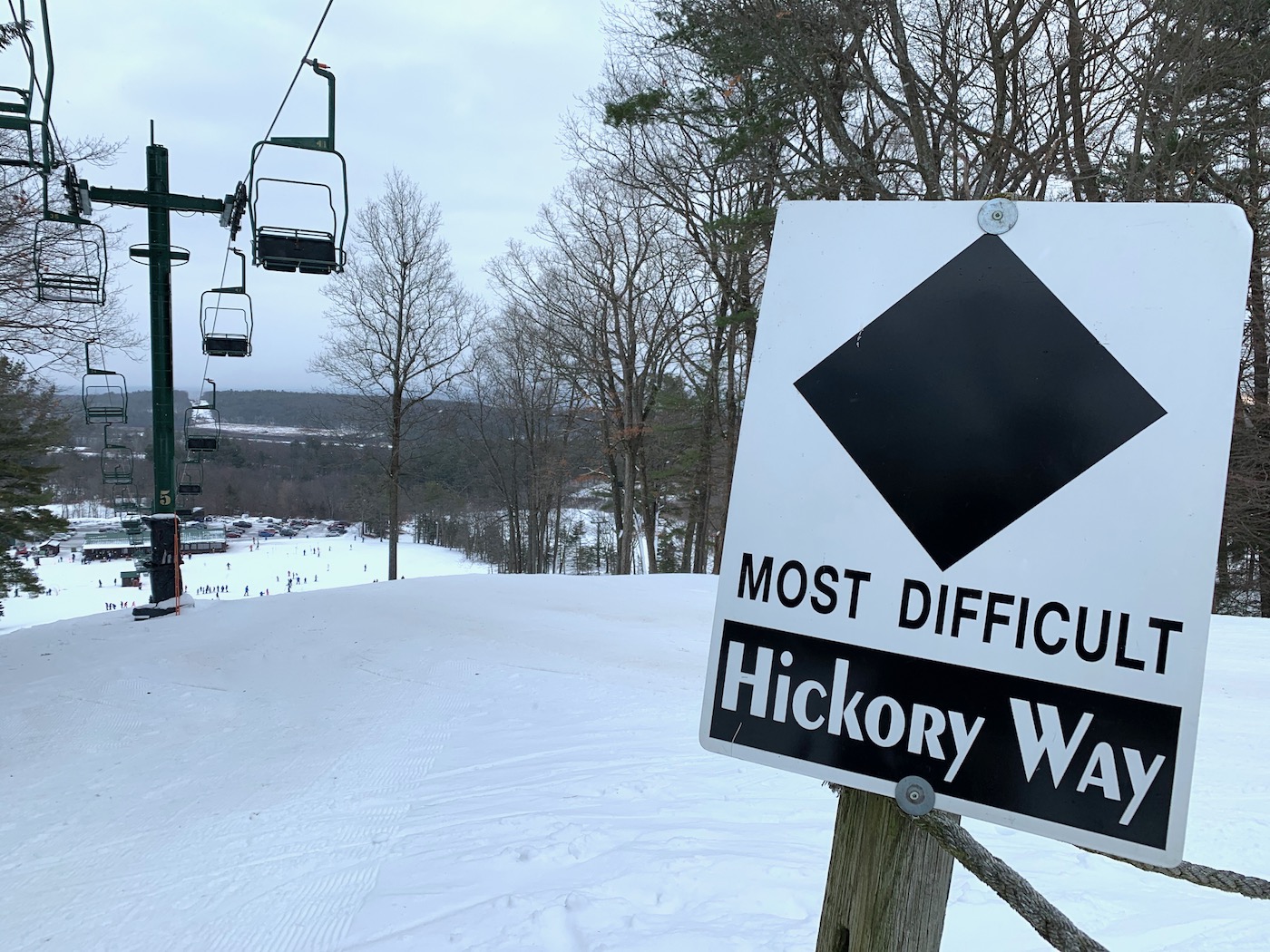 At 2:00 the double opened and we lapped it a few times. Off to the right we could see the beginner area, the ski area's throttling heart, peppered with instructors and red Ski Patrol jackets and skiers in various states of tottering freefall.
In this area stood the only liftline we ever saw: long lines of skiers backed up the length of the baselodge from the handle tow. The Hall lift moved fast and steady but we preferred the roomier triple, which served the same summit terrain and provided a longer run. We switched back to the larger lift for the rest of the day.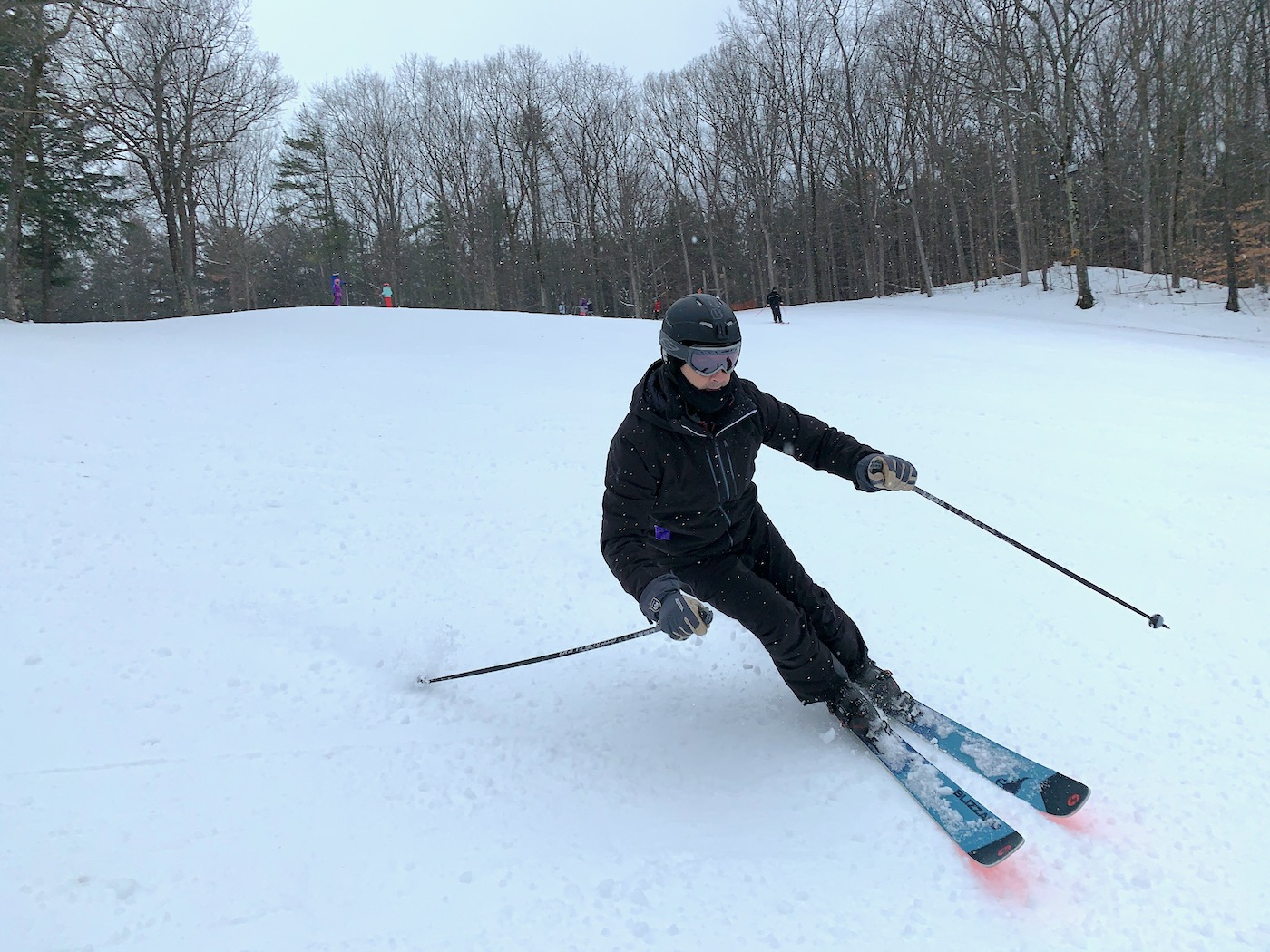 As we cycled up and down the hill our mood stayed light and boisterous. Crowds and covid restrictions had sapped much of the joy of skiing for my daughter this season, but I could see her leaning into the day with the kind of carefree delight that our ski days had always brought us in the past.
She didn't need 2,000-vertical-foot runs or glades or bumps or six-passenger high-speed lifts or a brand-name helmet sticker. Sliding on snow and gliding onto the lifts without showoffs or the wall-to-wall crowds. Maple Ski Ridge is the opposite of all that.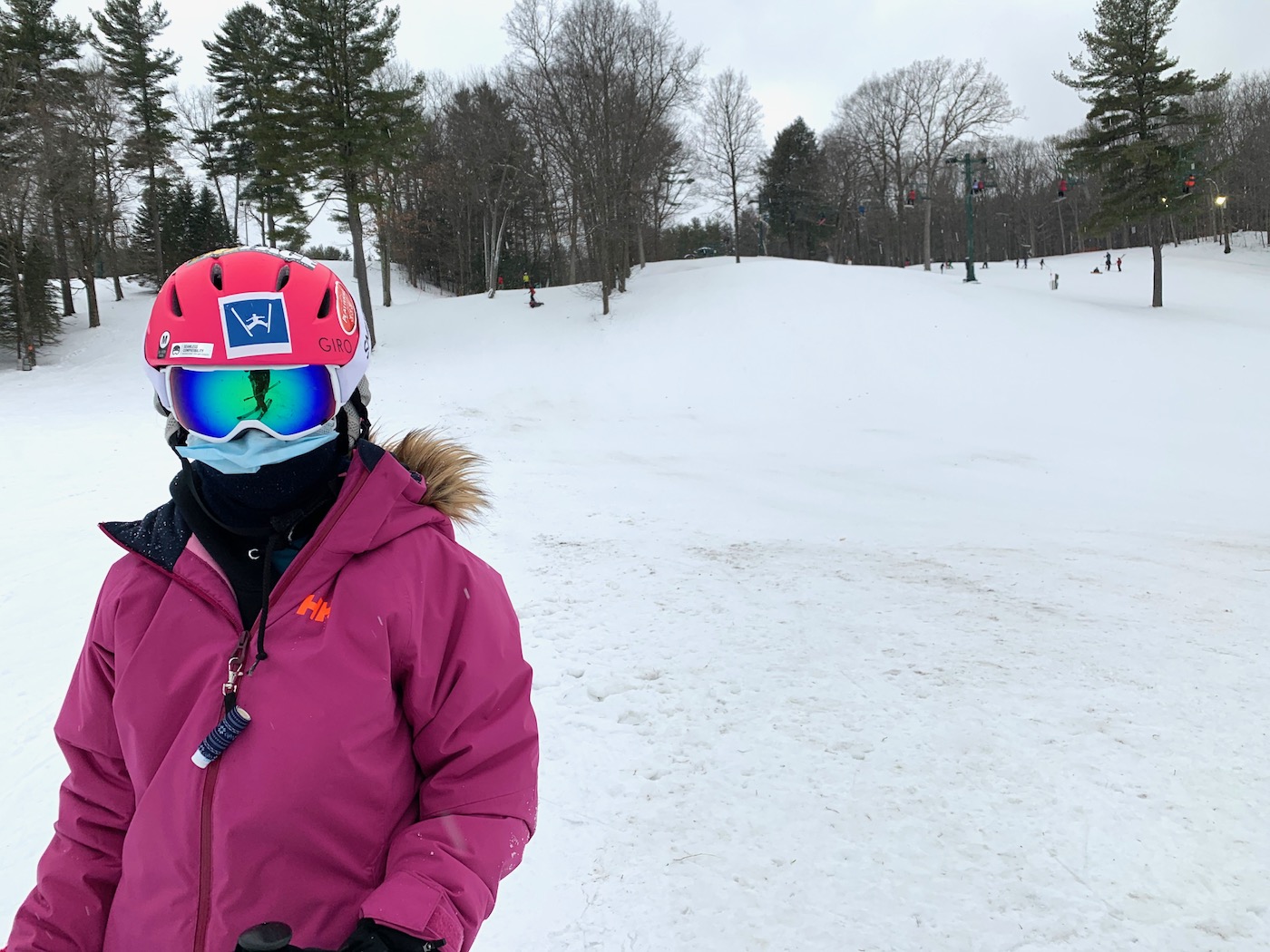 It's where you go to learn or to hang with your family, a place for beginners.
There is something liberating about skiing around people who are learning. There is no competition, no pretense or ostentatious ski kits. Just skiing for the sake of it. Sometimes that's all you need.
Maple Ski Ridge is a completely joyous place.
---
Stuart Winchester is the editor of the Storm Skiing Journal and host of the Storm Skiing Podcast.
---