The March snowstorms that pummeled New York also left their mark on Vermont. Over eight days, Prospect Mountain, east of Bennington, received 80 inches of snow.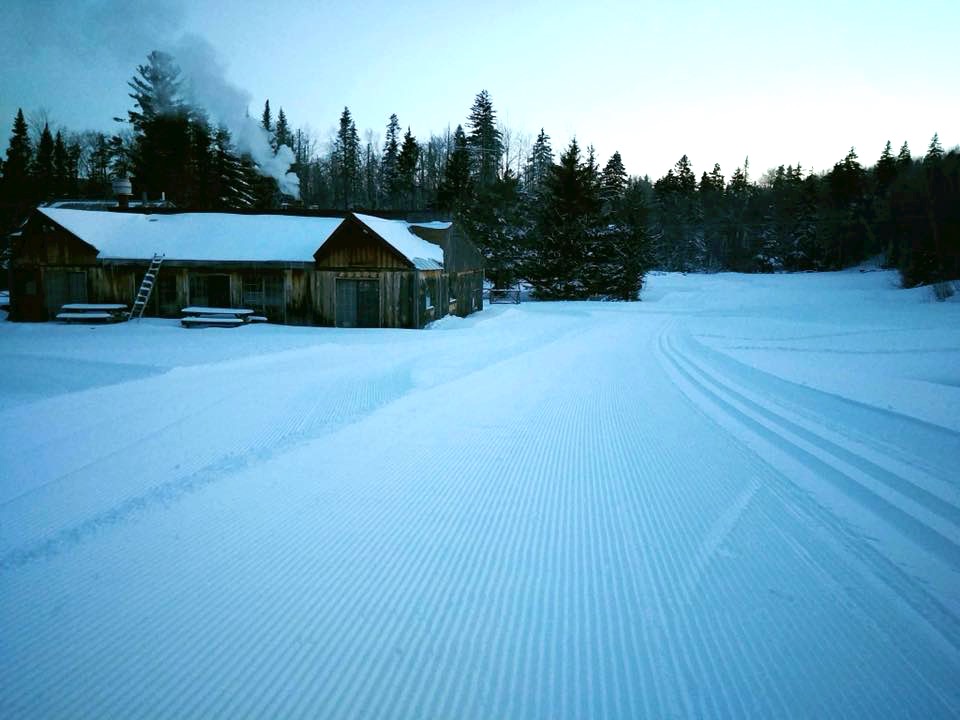 With family commitments in the second half of March and warmer temperatures on the way, I thought my ski season would end at the Lake Placid Loppet. But in another surprise storm, the gods smiled and dropped five more inches of snow at Prospect late last Friday night. I had to work Saturday, but Sunday was full on for skiing.
If you've browsed NELSAP, you might be scratching your head — as they list Prospect Mountain as a lost ski area. Prospect opened in 1939 with a rope tow. Over the decades, it grew, but still relied on natural snow.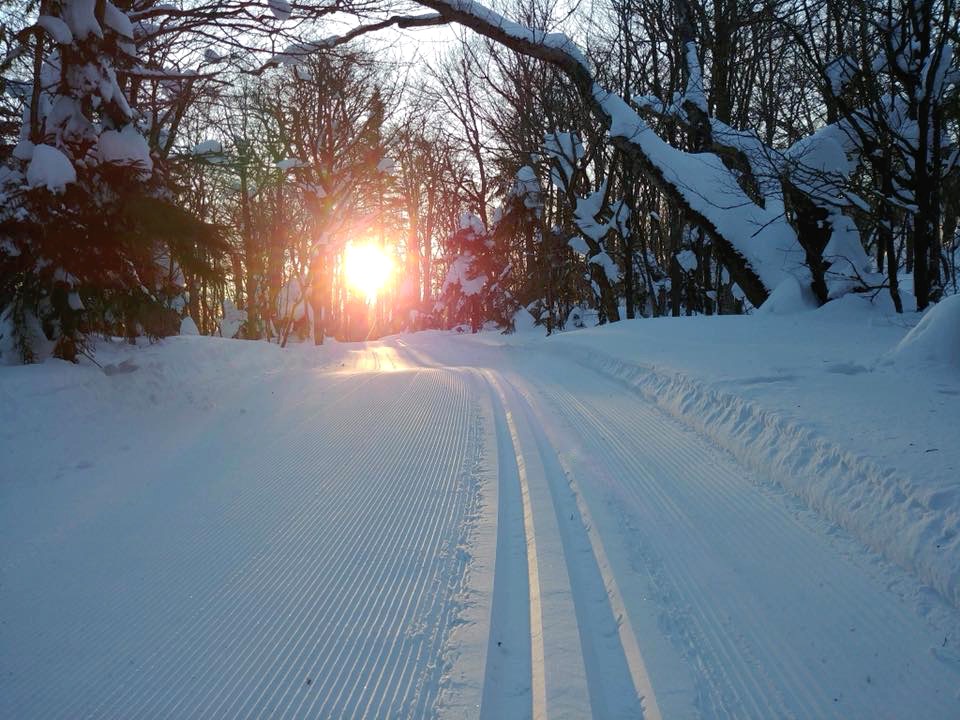 In 1980, the owner began developing nordic trails. Steve, the owner today, runs it strictly as a cross-country place. The lifts haven't run in years, but I've seen more than a few people skinning up to the summit on Telemark or randonée skis to head down the alpine trails.
Atop Bennington Gap at 2250 feet, Prospect's lodge is significantly higher elevation than Bennington. When you're looking at online weather reports from 200 miles away, there's often a disconnect. Prospect can be between three and eight degrees colder than Bennington; choosing the right wax is often an educated guess.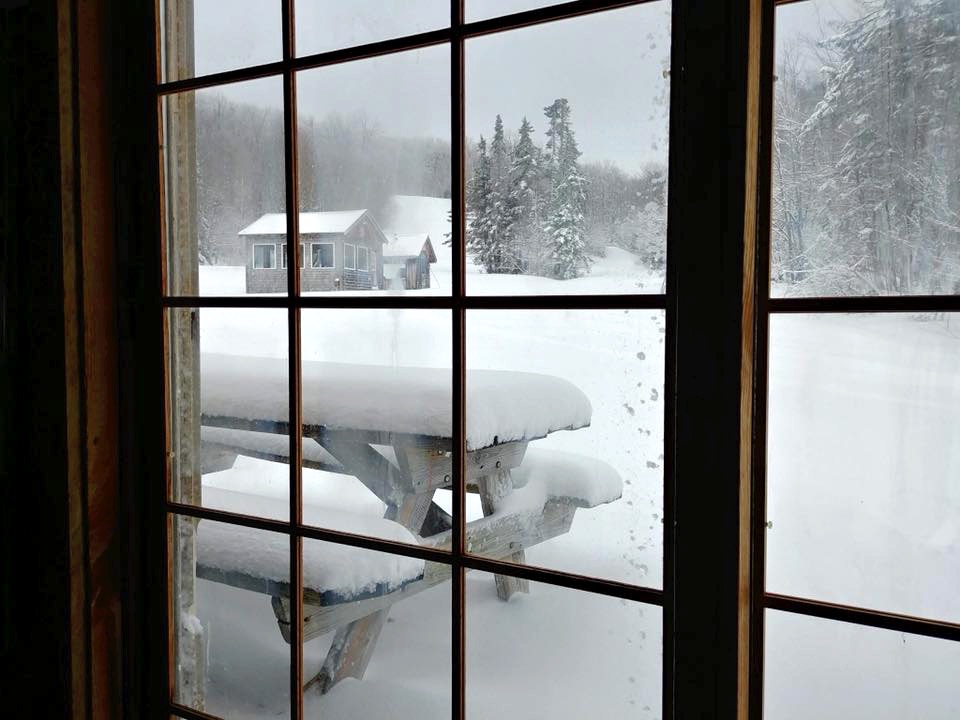 Arriving at 9:30, it was powder conditions. I'd brought two pairs of classic skis prepared for hard wax and klister, as well as skate skis. Who can resist the novelty of kicking on hard wax in April? I crayoned in some Blue Extra and headed out. Bluebird skies, and packed powder made for a great morning. Not a rock anywhere down low. I quickly connected with Vinnie, one of the infamous Berkshire Boyz.
He was skating, and on classic skis it was tough to keep up with him. After an hour, we swung back to the lodge and I swapped my classic skis for skate skis. Brian, a skier and bike racer from Connecticut, hopped in with us, and off we went.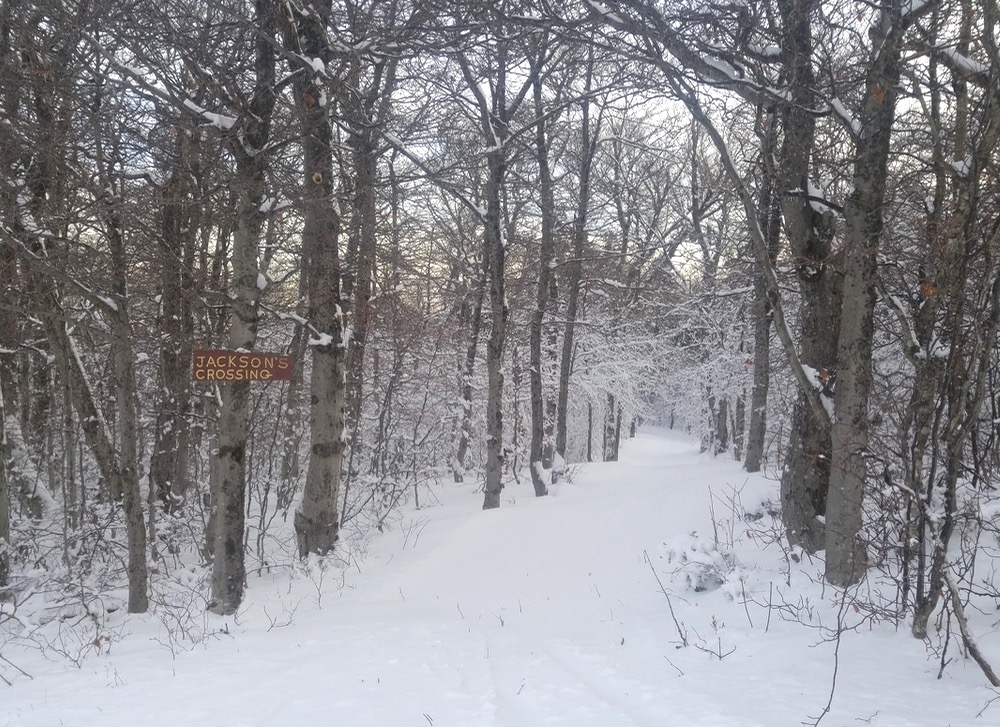 Around 11, Dave, Bruce, and Harry showed up – more of the Berkshire Boyz. "I thought we were going to meet at 9 AM," Vinnie said. "I'm retired, I don't use a watch any more," quipped Bruce. Now we were six, and out we went.
Back in the days before children, I'd often been able to jump on a train with like-minded skiers at Prospect. We'd take turns setting the pace and choosing the route. Some days would be a hammerfest; other days, someone might yell at the leader to slow down on what was supposed to be an easy day.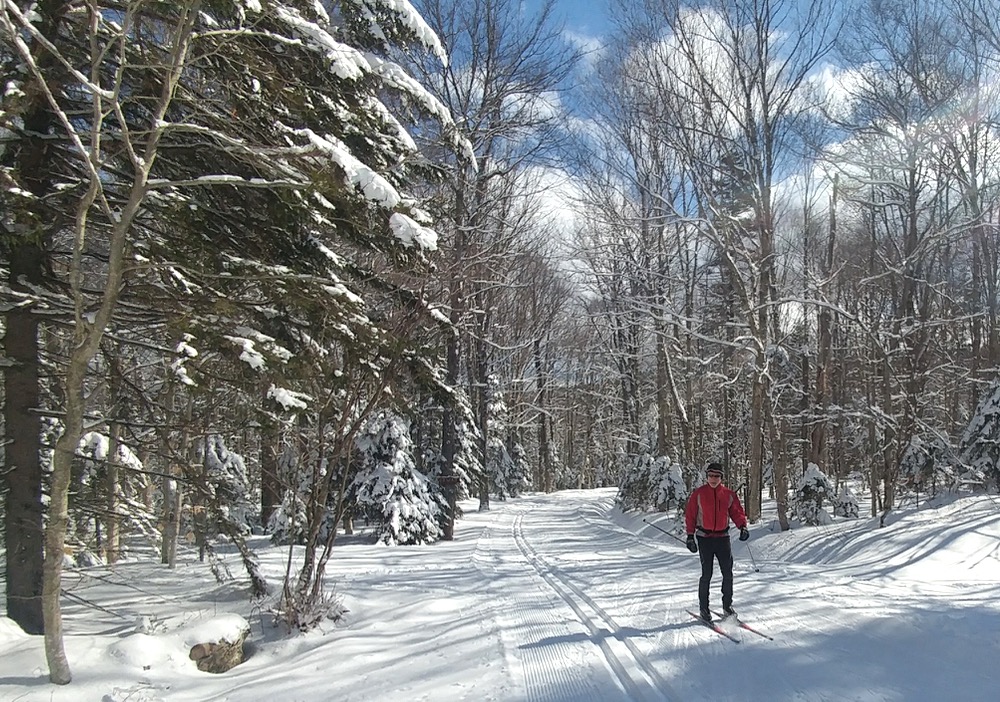 As clouds covered the sky, we skated up the Mountain Trail, gaining 400 feet in a bit more than a mile. By the time I came to the summit, two more people had joined us. From the summit, we glided down Hawthorn to Danish Delight, a twisting roller coaster. Coming down to a hard left turn at over 20 mph, there was a bare spot the width of the trail where the groomer had churned up dirt.
It was find a way around, fast or faceplant. I zoomed off piste to the left, into ankle-deep snow, between two trees maybe spaced three feet apart. Then back on to the trail. We all made it through unscathed, the only rough spot on an otherwise perfect day. We dropped down Shea's to the lower part of the trail system.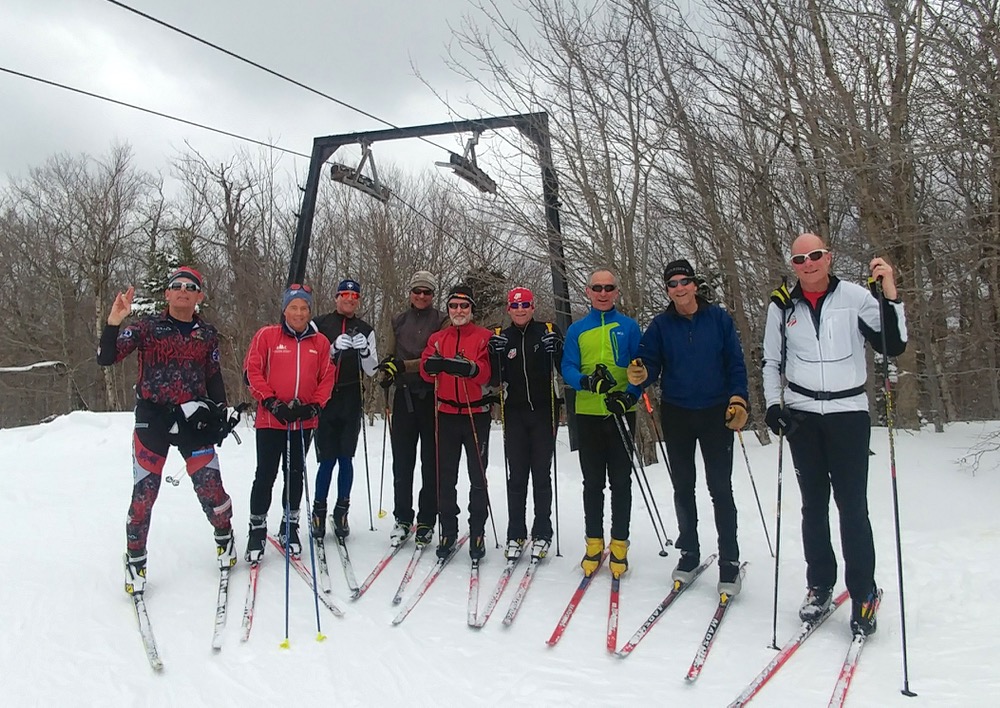 The conditions were awesome so I stayed as late as I could. It was a great feeling to ski with a pack of guys I've raced against for over 20 years. The youngest was 50; at 60, I was the second. There's at least one grandparent in the bunch, and a variety of the slings and arrows of aging: a hip replacement, bad back, bad shoulder, pending knee replacement. On this day we forgot our aches and pains and we were bringing it.
Long after you've forgotten some race result, you remember the people that you were with. The company we keep is more important than the adventure.
---
Some photos courtesy Prospect Mountain