Surprise was a constant theme this season at Plattekill. At this point, I can't remember much before the beginning of March, but since that time I can recount several unexpected and pleasant events.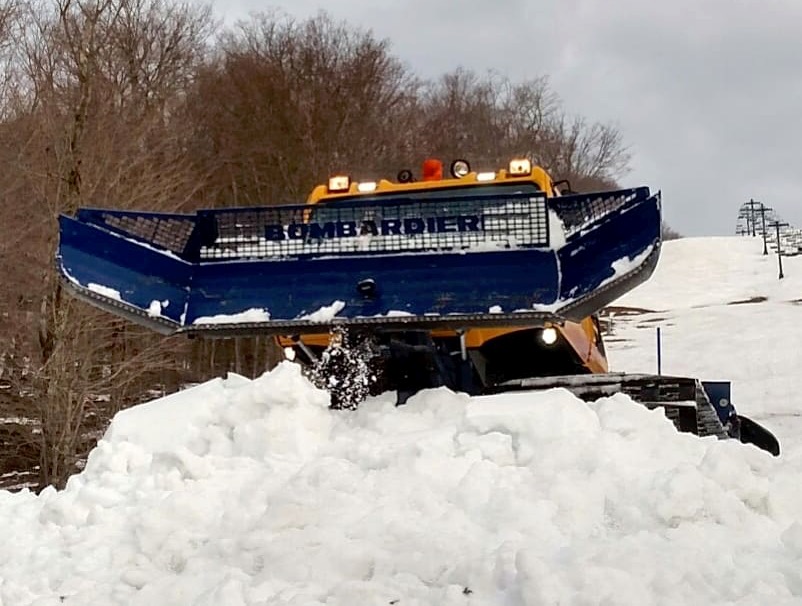 First of course was Riley. Sure snowfall was predicted — anywhere from zero to 40 inches — but I'll rely on the little known 40-Inch Rule, to postulate that any such storm is automatically awarded surprise status.
On the last day of March — a beautiful sunny day — the Cats served up some great corn, a rarity this spring. Then, last weekend, in the complete surprise category, was the 15-inch Saturday night POW event, featuring first tracks on Sunday that some called the best of the season.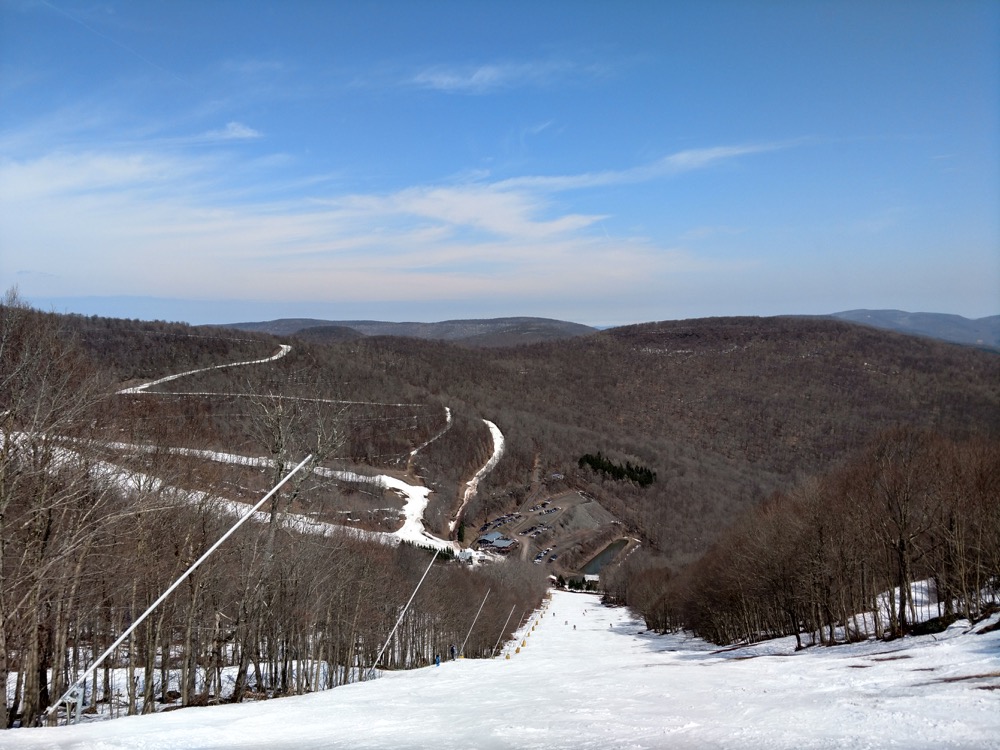 This past week I watched NYSB's Albany Weather page closely, looking for any soft snow, corn or pow, within striking distance. On Tuesday the Catskills showed up as a contender with a forecast for Saturday of 60 degrees and sunny skies. At the same time the rest of the northeast was looking at colder temps and mixed precip.
But as the week went on, the forecast for The Wonderfuls also got cloudier and colder. Friday night, I set the alarm and checked the forecast one last time right before crashing: mostly cloudy, with temps in the 40s and a chance of showers.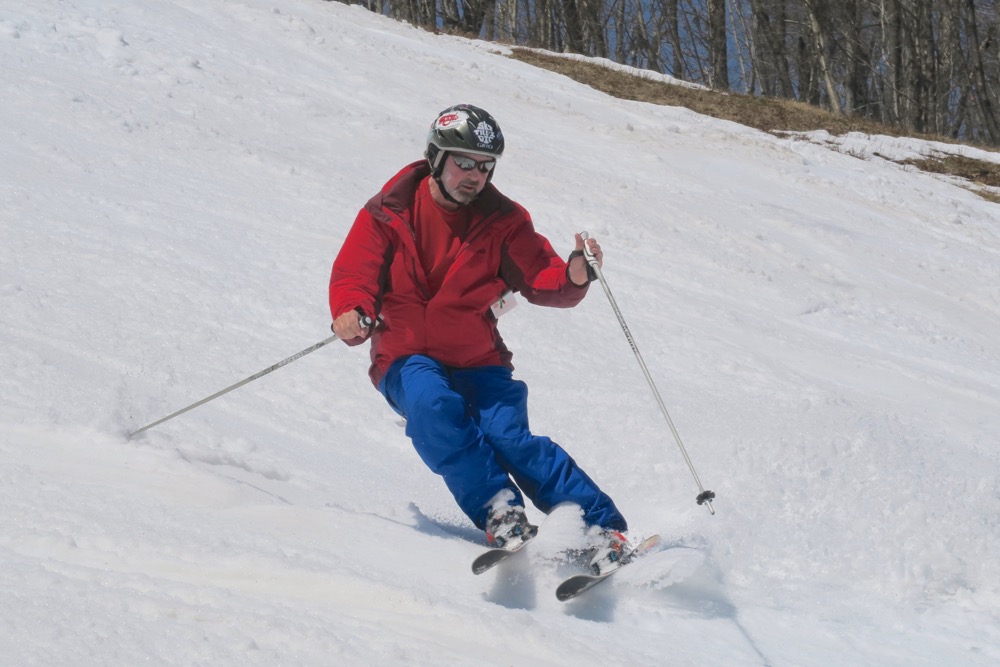 When I woke it certainly felt cloudy, with only a single star in the sky. The day dawned about an hour and a half after I left home; I was on the Thruway driving through the lower Hudson Valley. I could see that far to the north, there were clouds, but to my surprise, the skies above me were clear.
As I got onto Route 28 my cell rang. It was Brownski, he was on his way to Roxbury too, coming up Route 17. "Hey man what is going on?" Neither of us really wanted to say what we were thinking, hoping to ward off any potential jinx.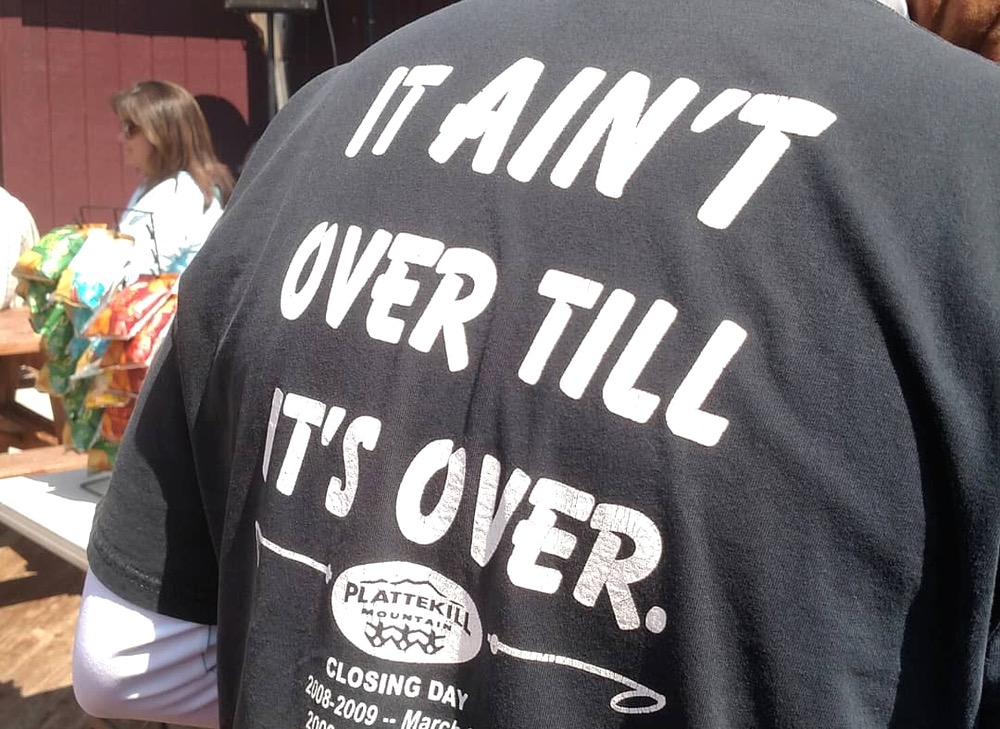 The way it worked out, all our dreams came true. What started as a hazy sunshine at first chair soon burned off to a fully saturated Plattekill Blue Sky. Springtime kismet is made with sunshine and corn, on a day when Plattekill is spinning her lifts.
The skiing was fantastic and I practically ripped. It was warm, and liberating to ski in a teeshirt without gloves. There was a festive atmosphere with beers and burgers on the deck, and Matthew's sweet kicker, strategically placed in front of the spectators.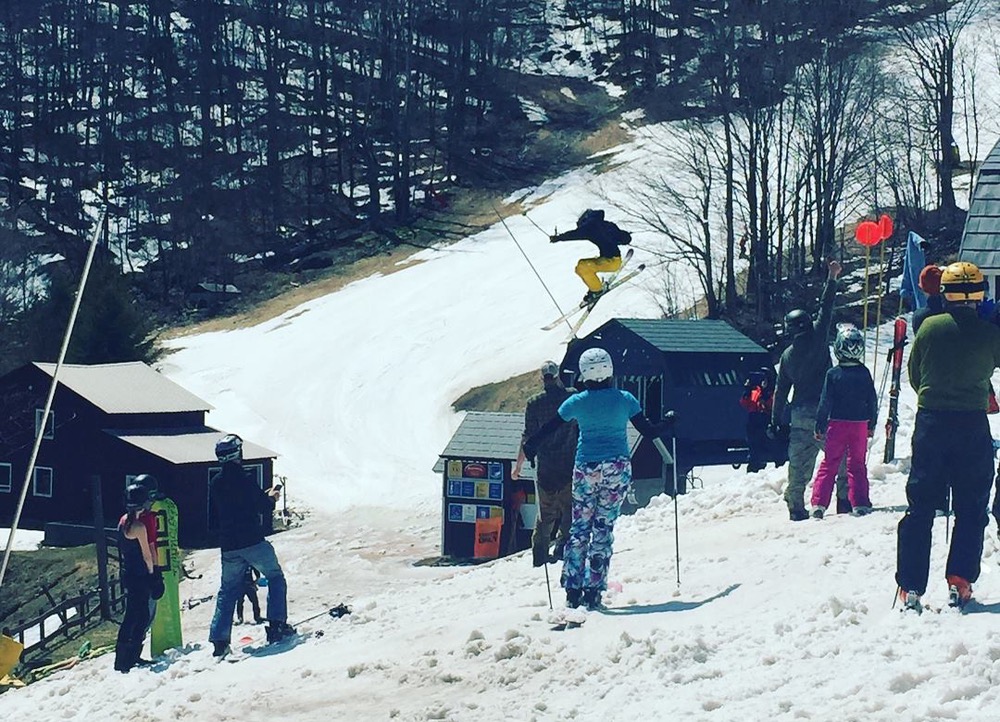 A nearly complete cast of AllStars were in attendance. But then, this is not all that unusual. Plattekill skiers come the mountain expecting to be surprised on a regular basis. How is that even possible?
At this time of year, warm weekend sunshine is a cherished treasure, helping to assure that the end of the season will be glorious. For me, it was easier to find powder in March than corn in April. Whatever, I'll take it. Even with all the ups and downs, it's been a great year if you've been open to surprises.