It's easier for me to get away to ski on Sundays. Saturday I get things done and on Sunday I ski. I'd rather ski all weekend, but when I can't, getting in that one day, helps me move toward my goal of 35 days on snow.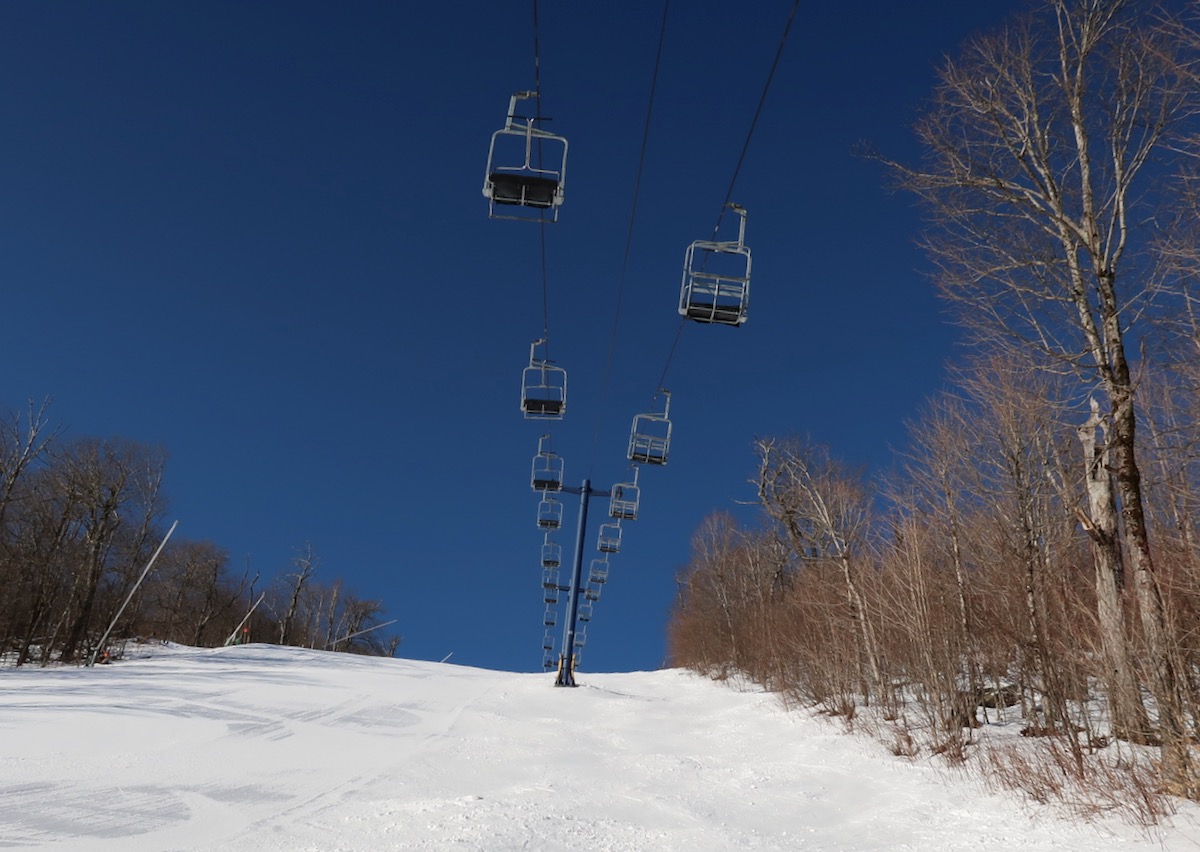 We're into the part of the season where the skiing is better if it's warm. The forecast for Plattekill for Sunday was sunny and in the mid 40s. I assembled furniture and ran my errands on Saturday. After dinner, I watched a video with my girls, packed up my ski gear and crashed.
Even on spring days, when it really makes no sense, I arrive early. I set my alarm to allow me time to rise, get dressed and make coffee, before heading north. If I average the speed limit, I'll arrive before opening with a comfortable buffer.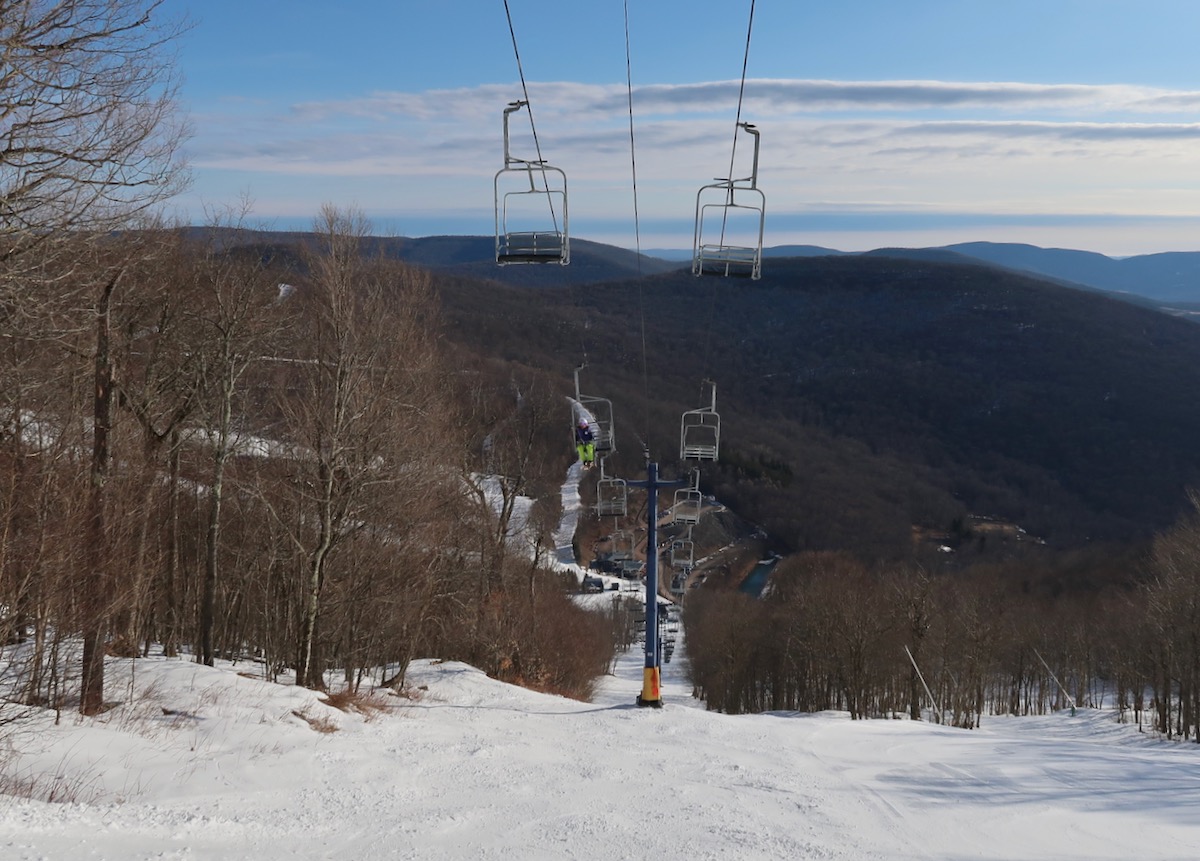 Sunday my Plattekill alarm went off at 3:45 am. It was tough to rise as I lost an hour sleep with the switch to Daylight Savings Time.  The unanticipated adventure of the day came a few hours later when, headed northbound on the NY Thruway, we were directed off the road at Exit 16 in Woodbury. "Accident ahead, all lanes closed."
Google maps is an excellent tool, but it wasn't aware of the road closure. At times like this, when I need a big-picture rethink, I want an old school paper map of New York State. I used to have one in my car, once-upon-a-time.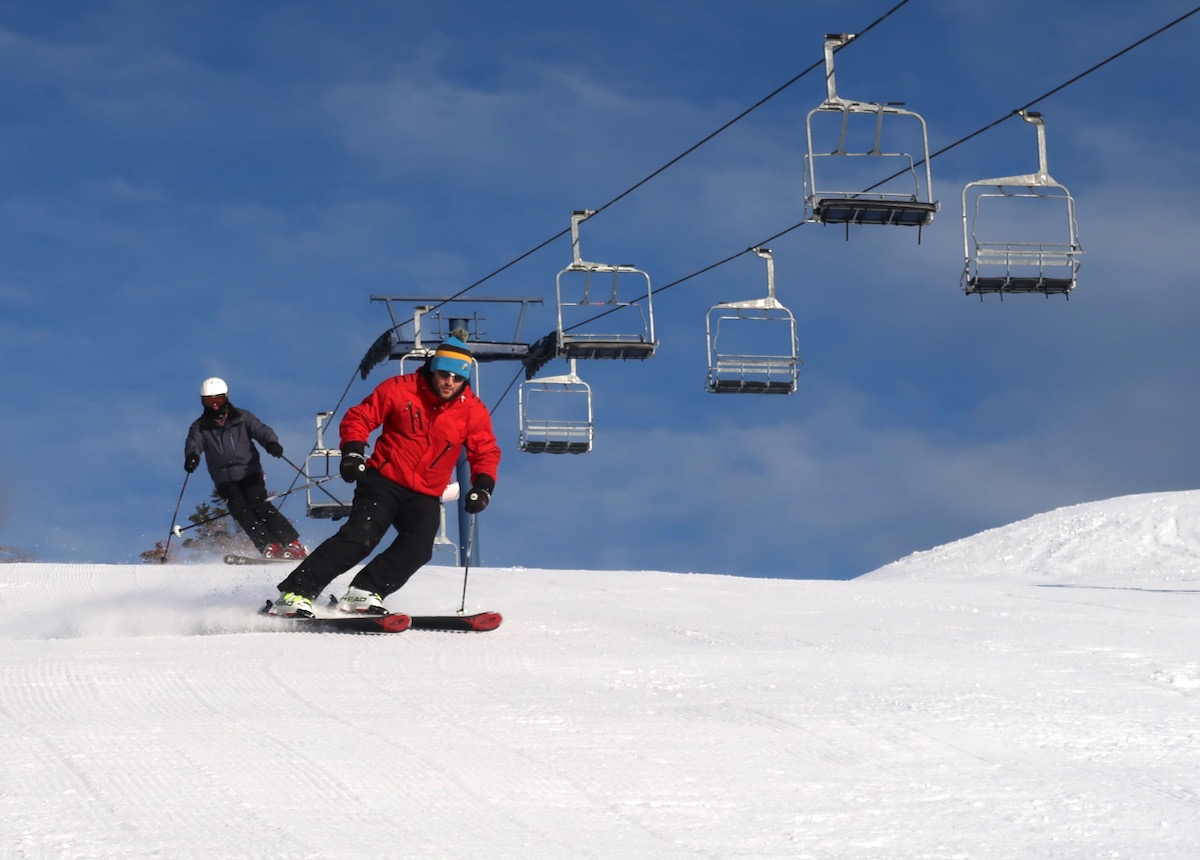 In unfamiliar territory, I drove off the exit, around a long ramp, and into the parking lot at Dunkin Donuts. I headed inside to see if anyone could give me advice. The place was full of people asking the same question.  "How do I get back on to 87 North?"
"Oh you are going to have to take the Taconic, the Thruway is closed."  What?
I headed out to the car, not really sure what I was going to do.  Then, I remembered Brownski telling me that Route 17 was his preferred route to Roxbury.  Once I set it to avoid tolls, the GPS agreed with him and I was on my way.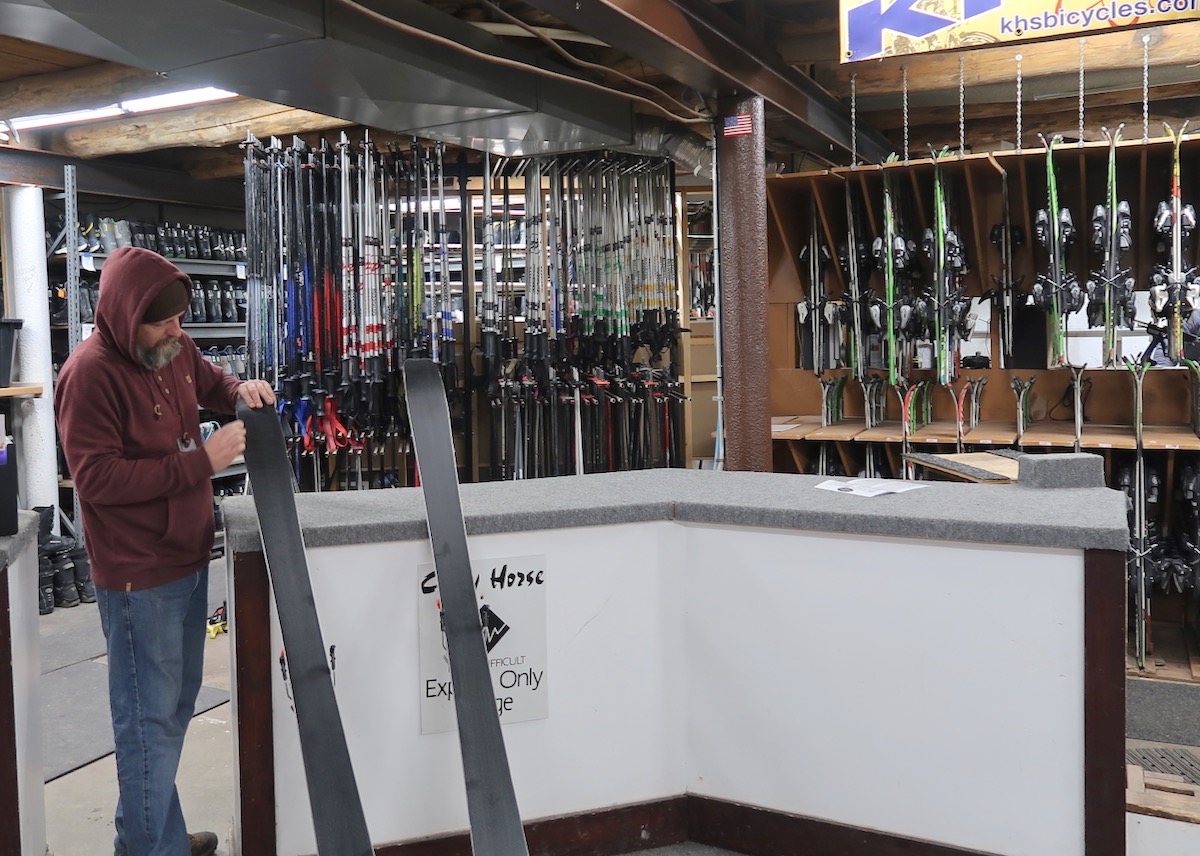 I plunged head first past signs that gave me distances to Binghamton and told me I was entering The Southern Tier. The drive is nice and I saw the Pepacton Reservoir for the first time.
Having used up all of my built-in buffer, I arrived at 8:15.  I booted up quick, and was still first in line.  Plattekill looked to be spinning the triple first, as they often do.  With everything firm, it made sense to start on the sunny side.
I was alone, but I was pretty sure that wouldn't last too long. Starting on Tuesday, when I started to think about Plattekill for Sunday, I was texting my partner list. Soule, Scott, Chris, Brownski. Who's in?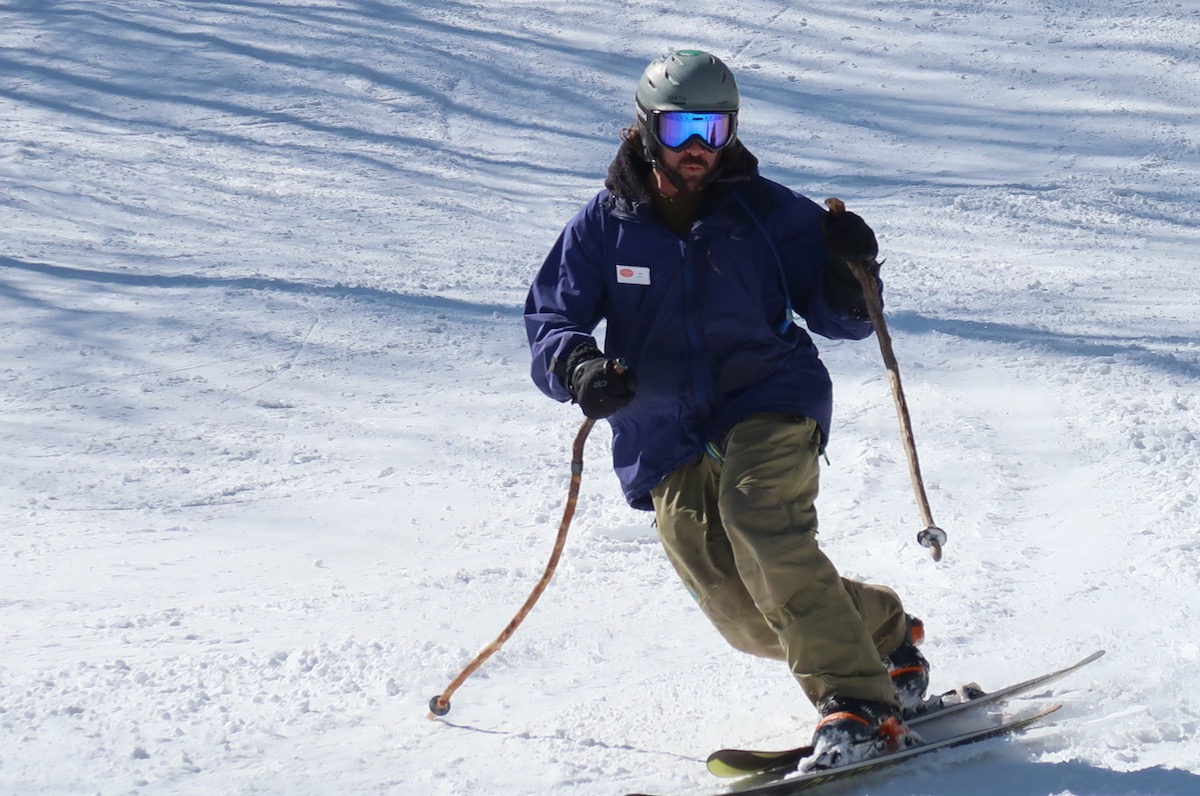 Patrol gave me the nod and I rode up. I stood at the top of Face for a while, admiring the view. There was no one coming behind me. I took two runs on that side and the second was softer. For my third lap, defying the sun and conventional wisdom for a spring day, I got on the double just as it started spinning.
The ungroomed strip down skier's left on Plunge is clearly my favorite on-piste line at Plattekill.  Just coming out of the shade as I rode over it on the chair, it looked soft-ish.  I knew I could test it and bail out onto the corduroy if necessary. It was soft, and became my goto line all day long.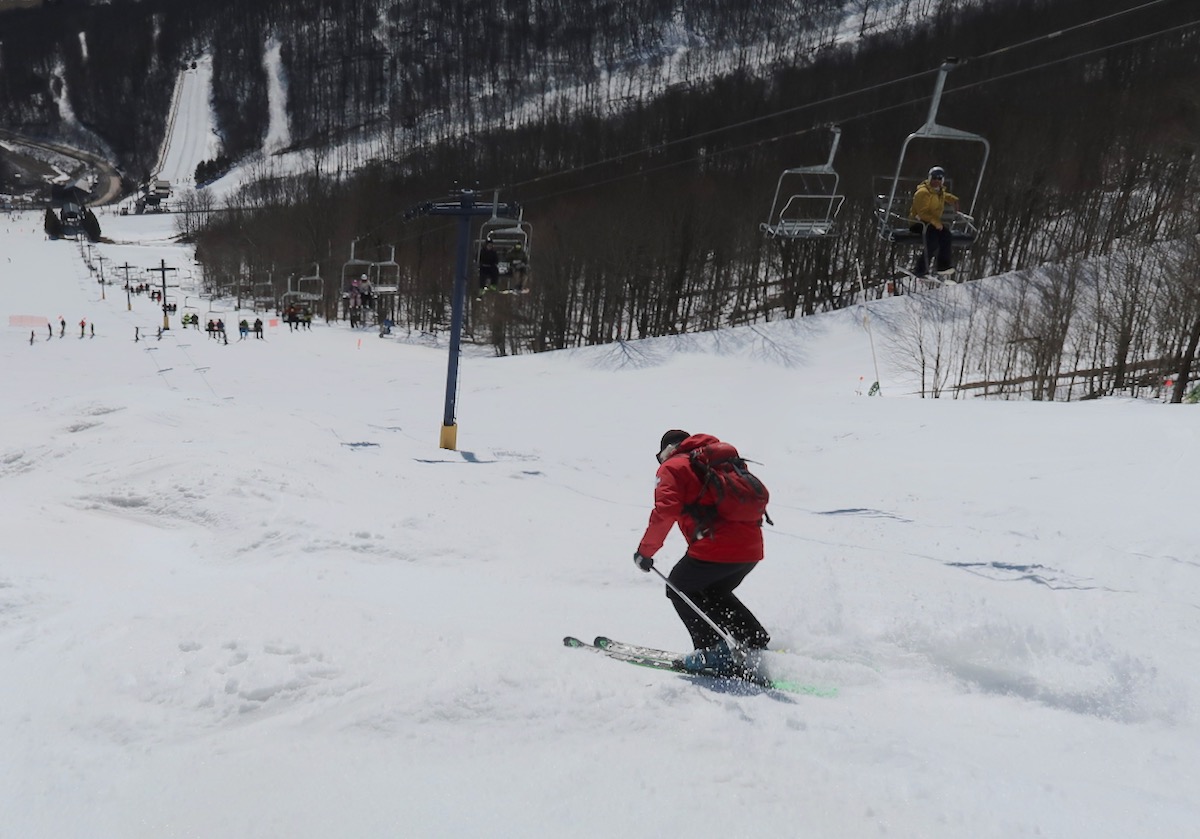 After my ski tune last week, I'd felt like my left ski was running away from me in the bumps. Last Saturday at Gore, I attributed it to fatigue, my inability it get the ski around. But now I was feeling it again, and I wasn't especially tired. I headed in to the ski shop and Bryan helped me detune my tips and tails, on the spot. Thanks man, it made a big difference.
Back out on the hill, I was drawn to anything that looked like a bump. I kept after Plunge and the top half of Face all day long. It was another day when I was tired by mid-afternoon, but lure of a cold beer couldn't pull me away from the skiing.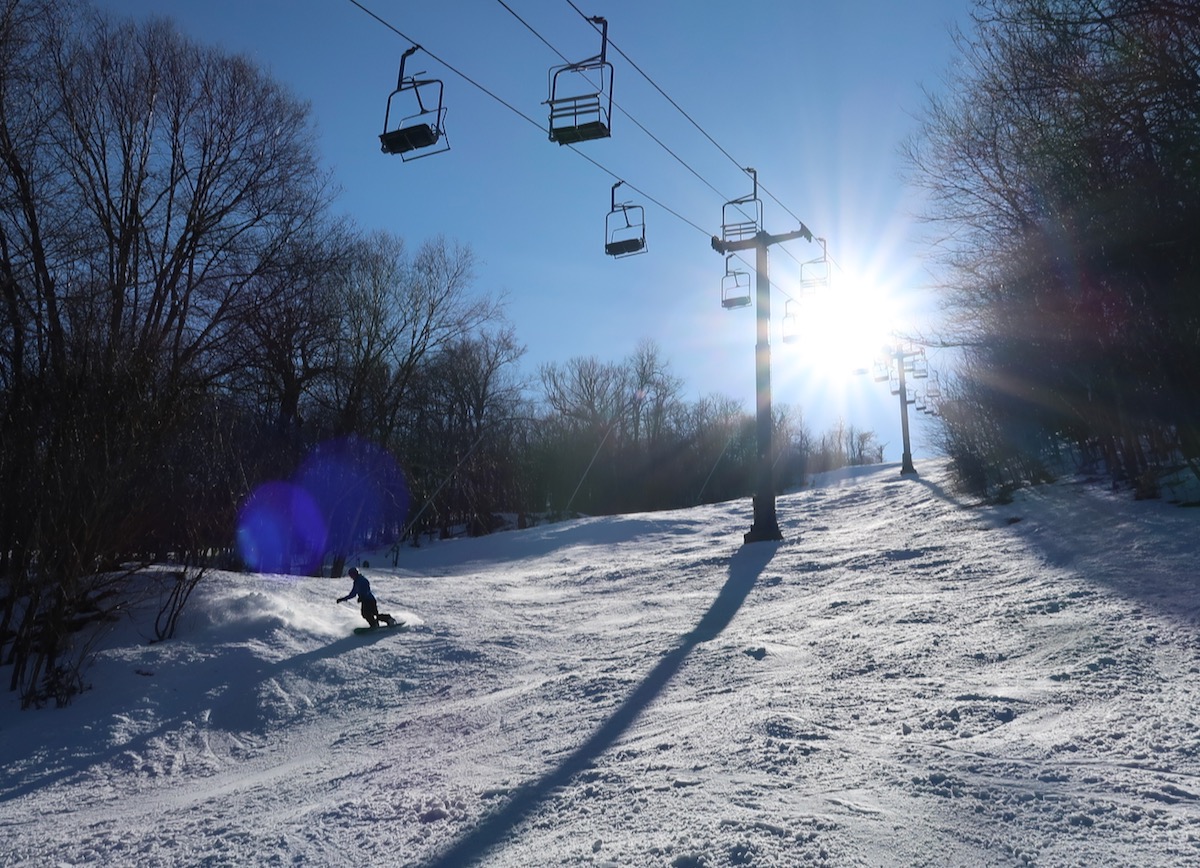 In the end the forecast sun and soft snow did a good job recruiting and the hill was crawling with many of my favorite ski partners. In some ways it reminded me of my wedding day; surrounded by so many friends, that there was no way to spend enough time with any of them.
Usually when I'm skiing there's a story line developing in my head, but on this great spring day, I was in the moment. Friends got together and skied the soft snow as hard they could.  Then they hung out on the deck, talked, laughed, and watched the sun go down.
In a low snow year, my New York season has delivered. My dreams may be modest, but they're all mine.