It wasn't the first day of the season at Plattekill; the words Day 5 were printed on lift tickets. But it was the first time this year that the triple chair delivered skiers to the top, and Laszlo was welcoming all to "opening day."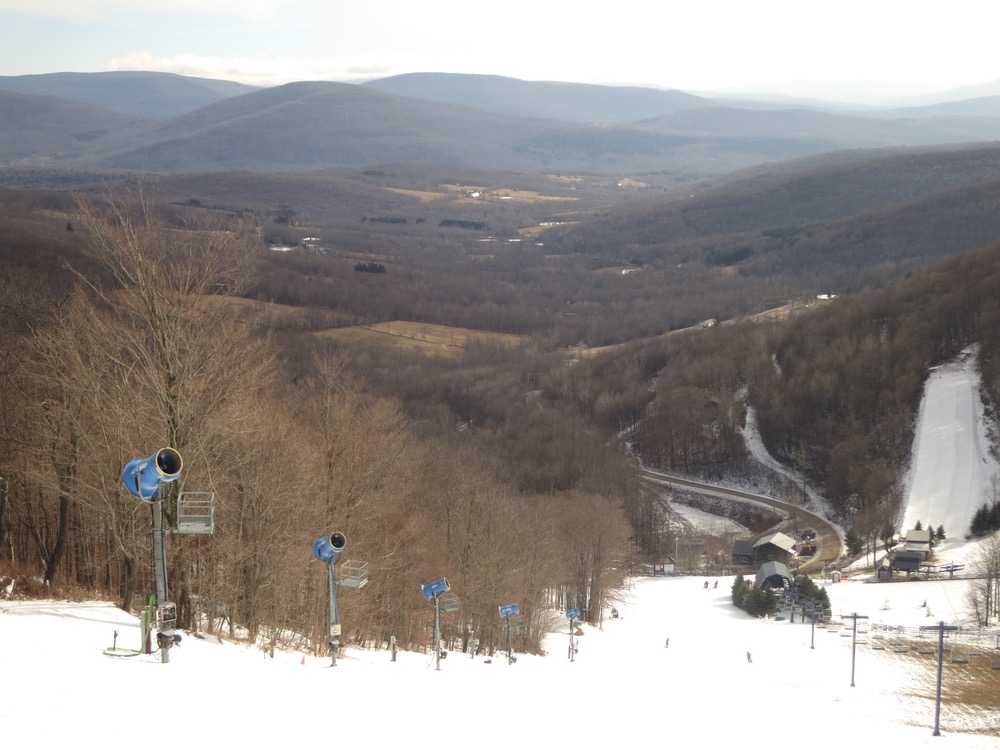 I set my alarm for 4am and was on road before five. A text from Mountain Ops the previous day indicated that one top-to-bottom run was likely via Sundown and Lower Face, and riding on Upper Face was still a possibility.
When we arrived guns were running on Upper Face and it was 12 degrees and calm at the base. I started to think it was going to be a gun running day, until I learned that it was an astonishing twenty degrees warmer at the top.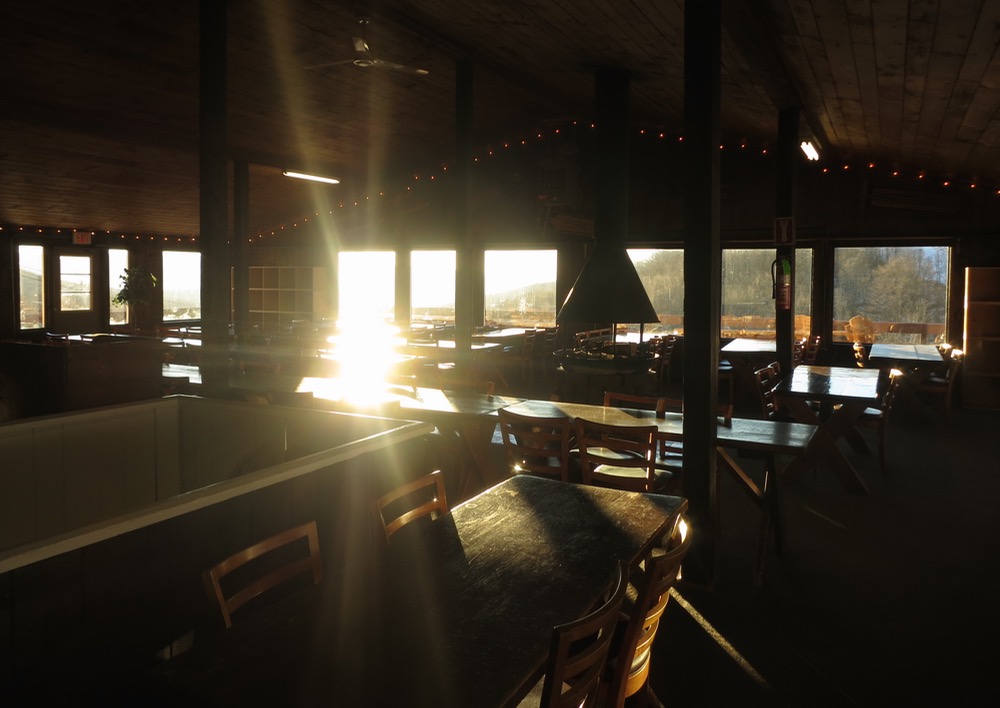 I booted up by myself in the big room in the lodge. After heading down to the office to say hello to owners Danielle and Laszlo, I wandered out to the triple to see who was hanging out waiting for the lift to spin.
Not surprisingly Sean Riley was there to greet me.  Patrol decided to let us help with the initial trail check.  The temperature was indeed warm up top and the wind was howling.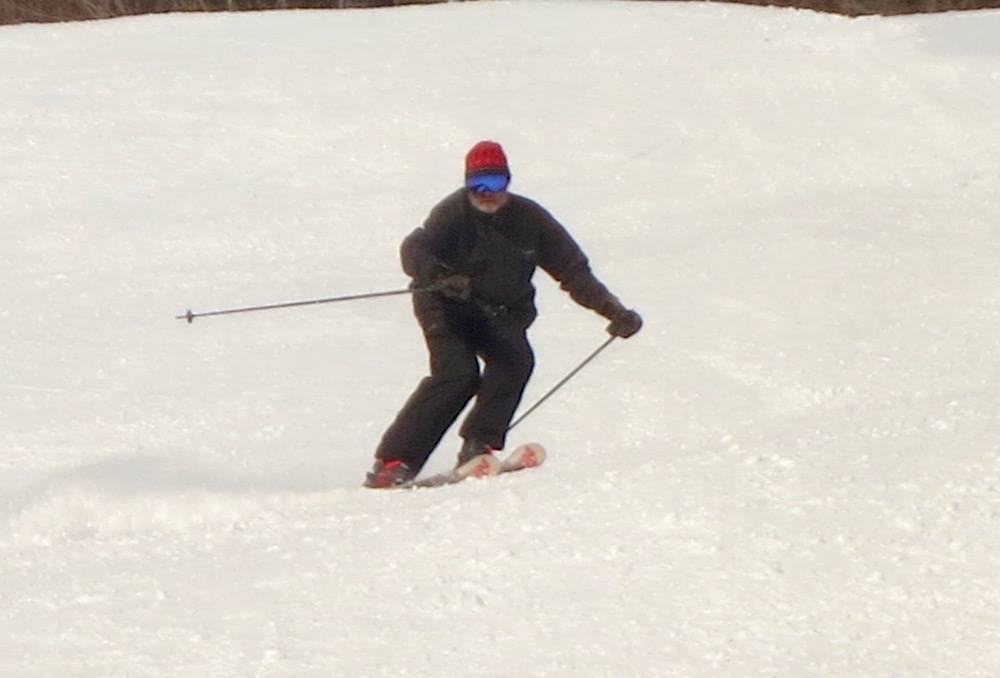 We eyed Upper Face, but decided the most prudent move was to rip the cord on Sundown first.  Snow quality was really good.  Cold temps during the week followed by a warmup led yielded snow that you could carve half a ski deep.
Upper Face was a combination of frozen chunks, fast ice and carvy, untracked manmade that most mortal mountains would rope off.  We left our signature on it for all to see, and then proceeded to lap to good stuff on Sundown.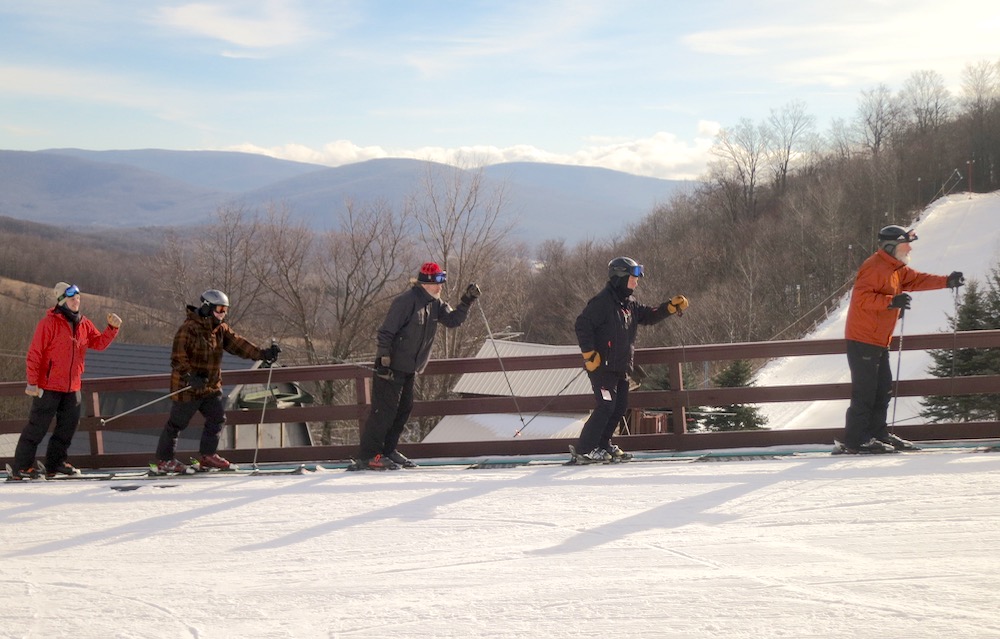 Eventually Chris, Foster, Freddie, Jerry and Julian and I assembled to rip as a group. There was a nice slice of ungroomed gunpow on skier's right of Sundown that we hit every single run.
I can't quite explain it, but the limited terrain just wasn't an issue. We did make sure to schralp the cord serviced by Plattekill's new magic carpet. It was a chance to enjoy the disco tele stylings of Catskill Freeheel himself.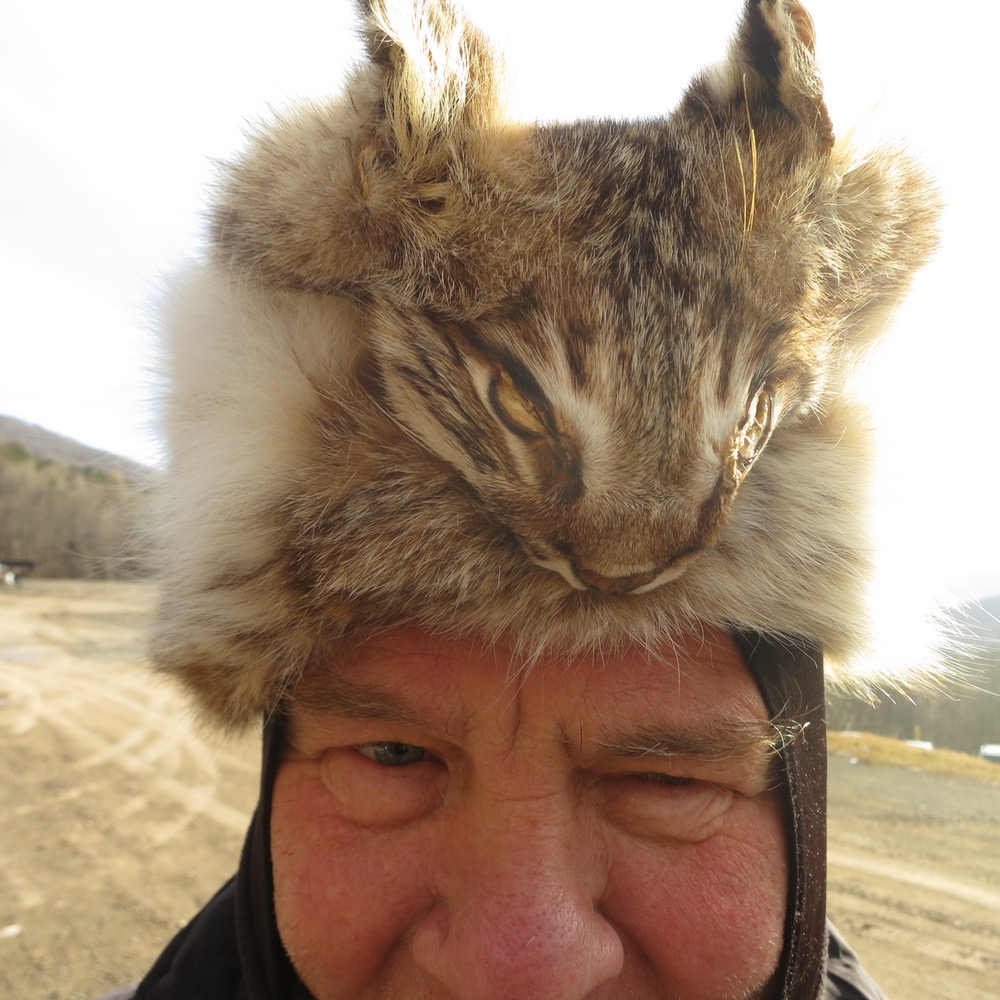 Highlights of the day included meeting up with our very own Brownski whose east coast passion shines through even stronger in person than it does on the NYSB homepage.  And it was exciting to meet Ethan Snow, the GM of Woodstream, New York's newest old school ski area.
It felt like we had the mountain to ourselves, and realistically we did.  It's now tradition that I buy a round of beers at Plattekill on my birthday. But I faced a challenge: when could I head in to find enough skiers at the bar to constitute a legitimate round?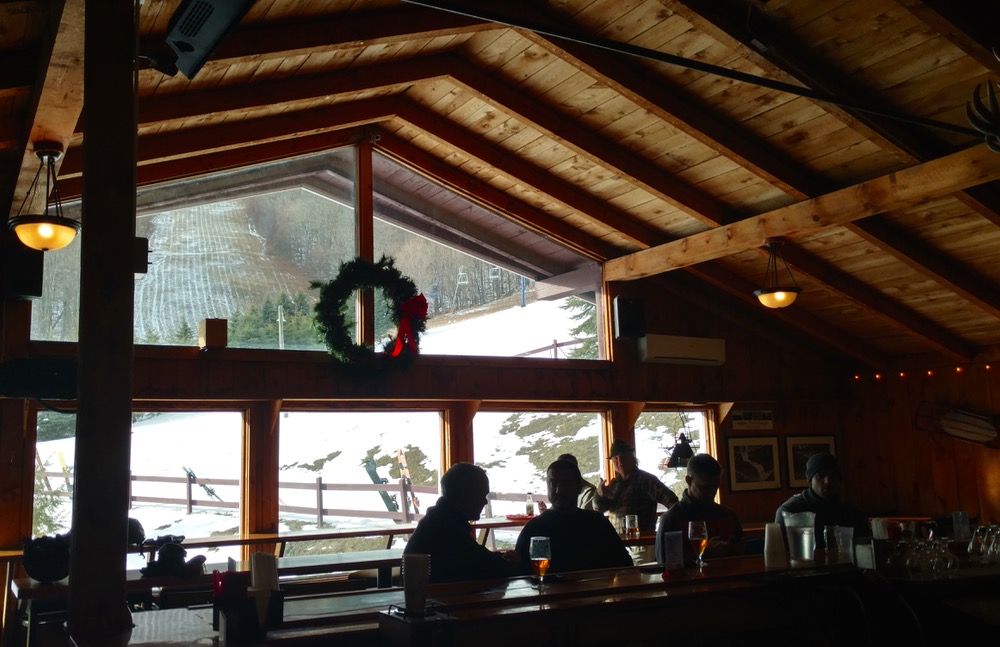 I called it around 2pm and I'll admit there was not problem finding a seat.  In the end I got off too cheaply, with the tip exceeding the tab itself.
My plan for the evening was to head up Route 30 to North Creek and I was looking to get going before dark.  Before leaving, I went down to the office to spend a few minutes reconnecting with the team. We ended up talking website and marketing and a few minutes became a couple hours.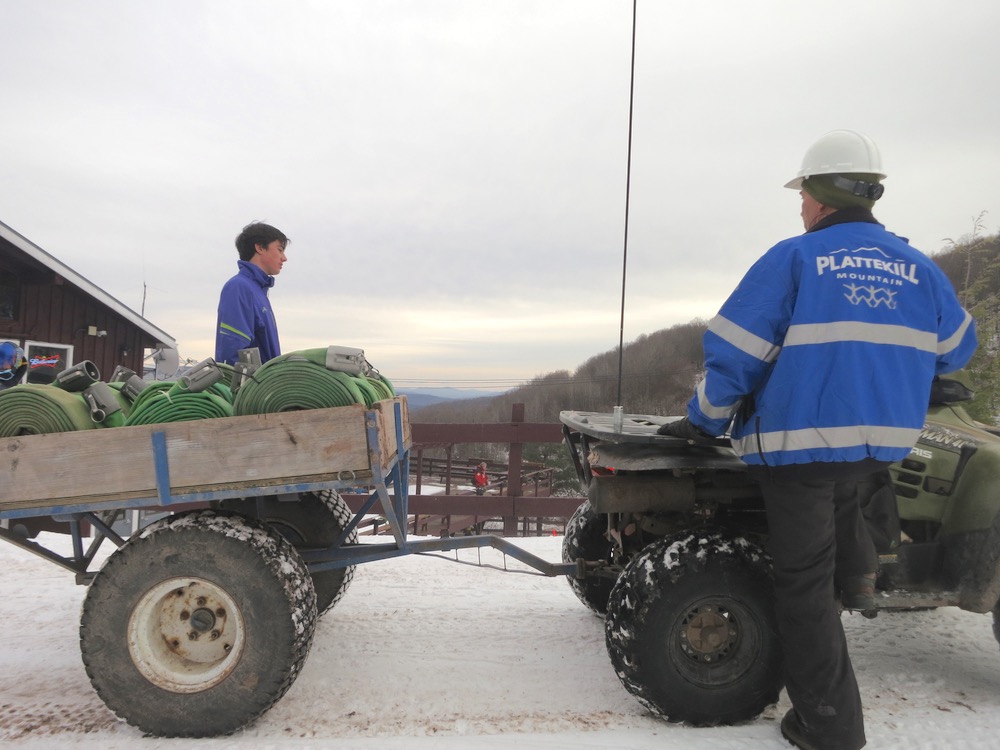 After a day of great skiing, reconnecting with friends and soaking it all in while celebrating in the bar, what happened next was the most memorable moment for me. As I was finally headed out the door I ran into the mountain's Director of Fleet Operations.
Bobby C grabs me by the shoulders and says "Harvey, we consider you part of the Plattekill family and I wanted to tell you that we are all very sorry for the loss of your sister."  I was choked up and blown away at the same time.
It's true what they say. There's no place like home.