It was an exciting Halloween weekend for a few lucky New York skiers. I didn't share in the early pow slashing in the Catskills, but I did get a healthy dose of preseason stoke a little further north. I spent a day exploring Big Tupper with lift ops manager Cliff Levers.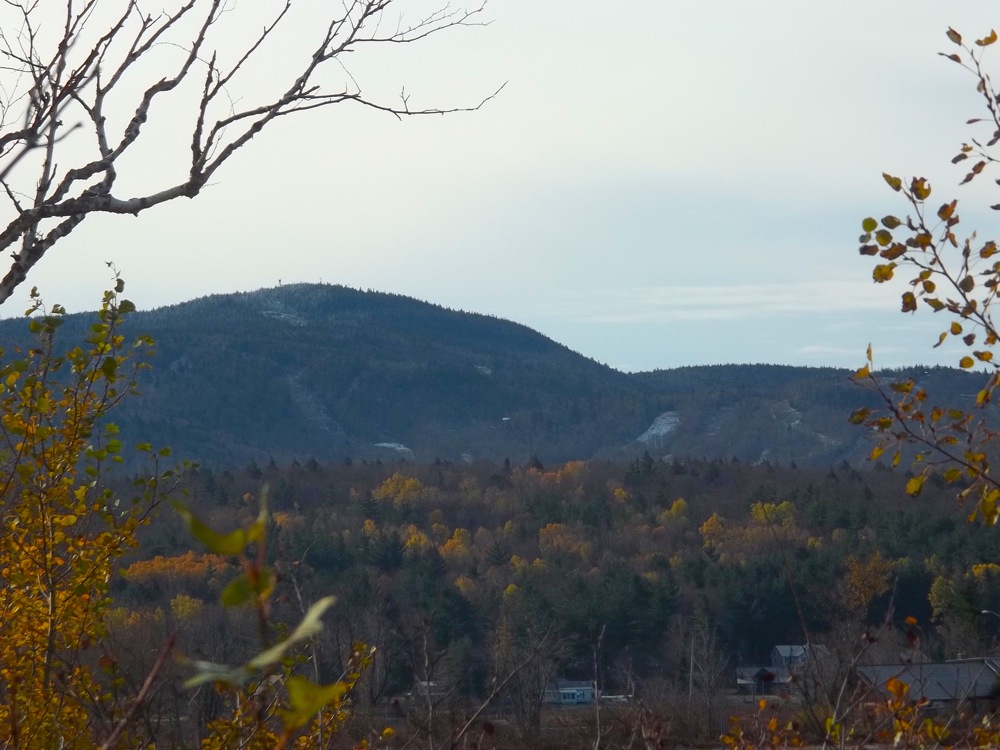 Driving through the town of Tupper Lake in the morning, I saw the mountain in the distance, across the lake. Like a tourist, I pulled over to the side of the road to take a picture — the slopes glistened with a fresh dusting of October snow.
I parked in front of the ticket window, where I found Cliff waiting for me. Although we had never met, we both a lot to say. It was like catching up with an old friend. Some of that may be the atmosphere at Big Tupper. After ten years of silent slopes, the two-year resurgence has generated some excitement. Walking through the empty lodge, I couldn't help but imagine the ghosts of skiers past and future.
Big Tupper has come a long way since that first Wednesday in September of 2009, when Cliff flipped the switch to spin Chair 2 for its first test run since 1999. Volunteers have worked hard to get the lifts, lodge, and trail system in shape. The interior of the lodge has a fresh coat of paint and some new siding. Perhaps the greatest accomplishment was the re-opening of Chair 3 last season. It's the gateway to Big Tupper's expert terrain, and there are rumors flying that more of that terrain could reappear on the trail map for this season.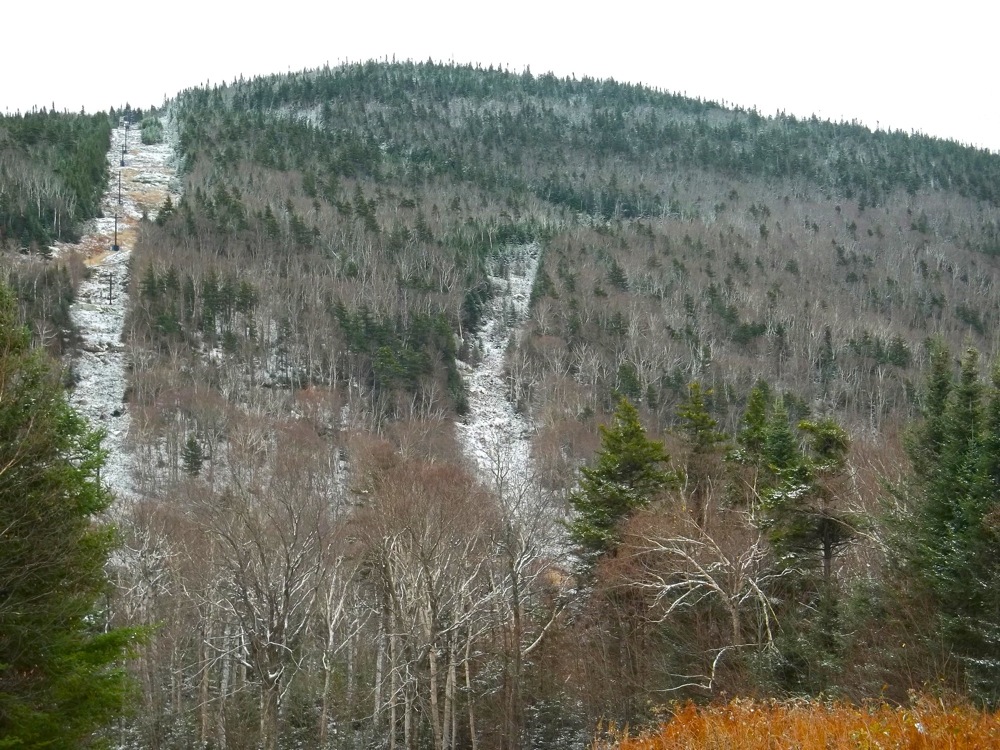 Cliff took me for a ride up the work road in his pickup truck. We stopped on a beginner trail called Pulpwood Drive, looking up the fall line at some of Big Tupper's signature runs. Tight trees frame the steeps of Upper Sluiceway, a formidable single-diamond that has been cleared and is ready for ski tracks. Just to the right lies a double-black that has been almost entirely reclaimed by Mother Nature. Known as Raptor, this trail must have been awesome, but would need extensive cutting to reopen. It's a potential project for the future.
Further up, we gazed out over Tupper Lake from atop Cliff's Cliff, named for the man himself. The drop-in of this short, expert run provides stunning views of the town to the north and the High Peaks to the east.
When we returned to the base, Cliff cut me loose to explore the mountain on my own. I made my way to the top of Lift 3, eager to explore the terrain it services. The scenery up there was spectacular – small pines frosted with snow on either side of the empty chairs dangling patiently in the breeze. I bushwhacked my way down Drifter, a classic double-black that may see skiers this season. Right now, it's covered in picturesque pines that are just a little too big to fit in your living room at Christmas.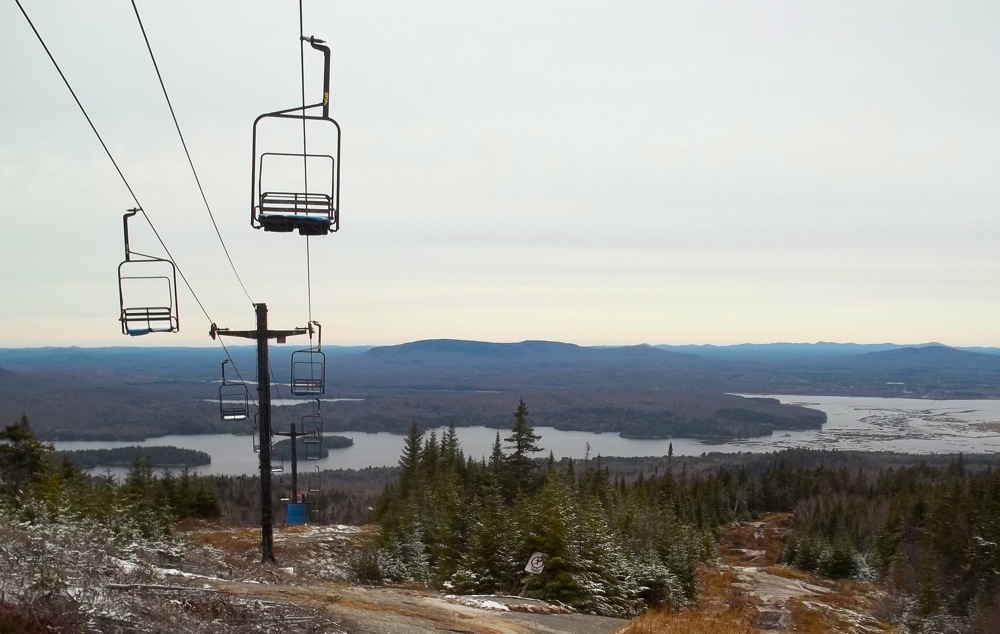 When I got back to school, I called every skier I know. I had expected to see a lot at Big Tupper, and my expectations were exceeded. I'm planning on skiing there as much as possible this season, and it's worth a bullet on your checklist. With a variety of terrain, a supply of natural snow, and a $25 lift ticket, Big Tupper is a great value in Adirondack skiing. See you there when the snow flies!