Skiers say "you gotta go to know." The saying implies that the skiing is often better than forecasts indicate. If you're a local, it's pretty simple, go and you know. For a flatlander, it's a bit more complicated: make an educated guess, go, and then you'll know, for sure.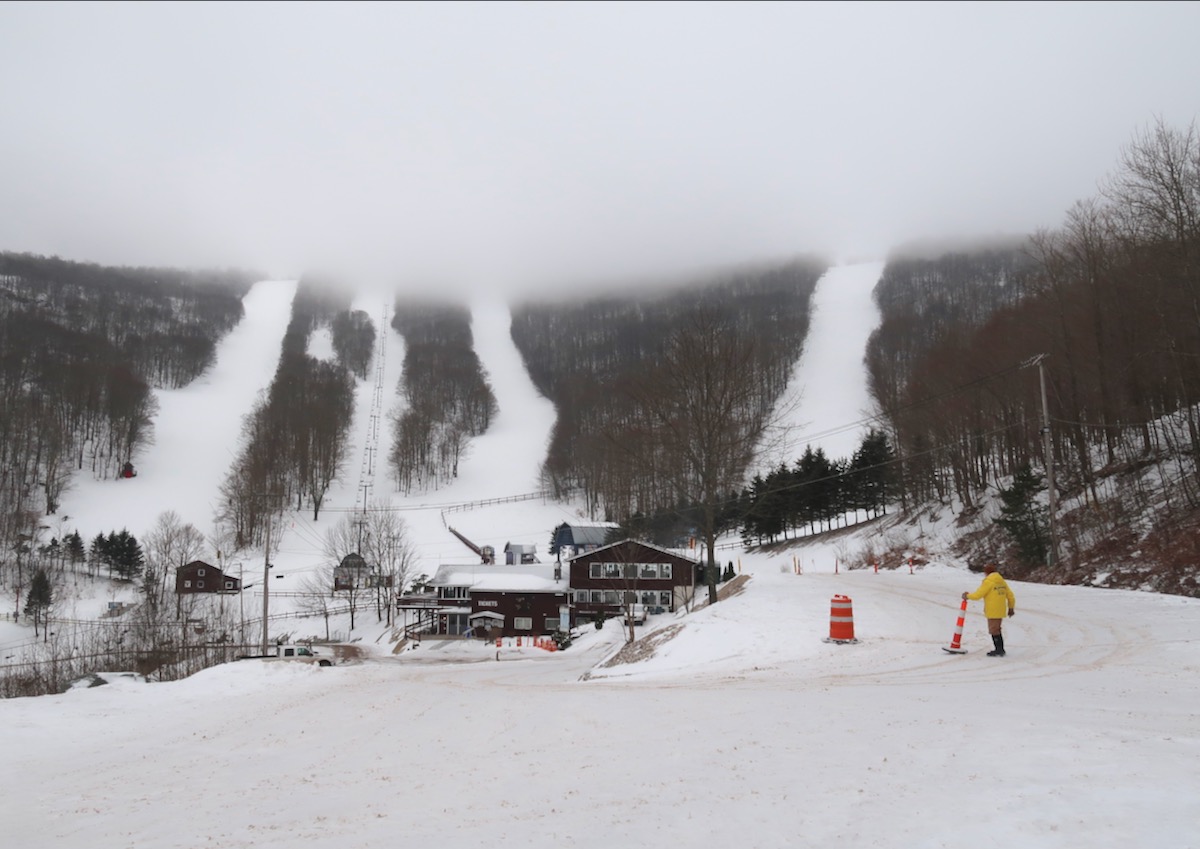 My new thing seems to be single ski day weekends. This has been cutting down on my days, but it has also helped me compete in real life, allowing me to get $hit done on Saturdays. My wife has sensed the new pattern. On Friday she said to me, "Where are you skiing Sunday?"
I always keep an eye on Plattekill, for a lot of reasons. For one, skiing there makes my life a lot easier.
This time making the call was a multi-step process. The web cam was a starting point, the front four were white. Next I engaged in some consumer research conducted by txt. "Chris! How's the skiing? Did you ski Ridge Run?"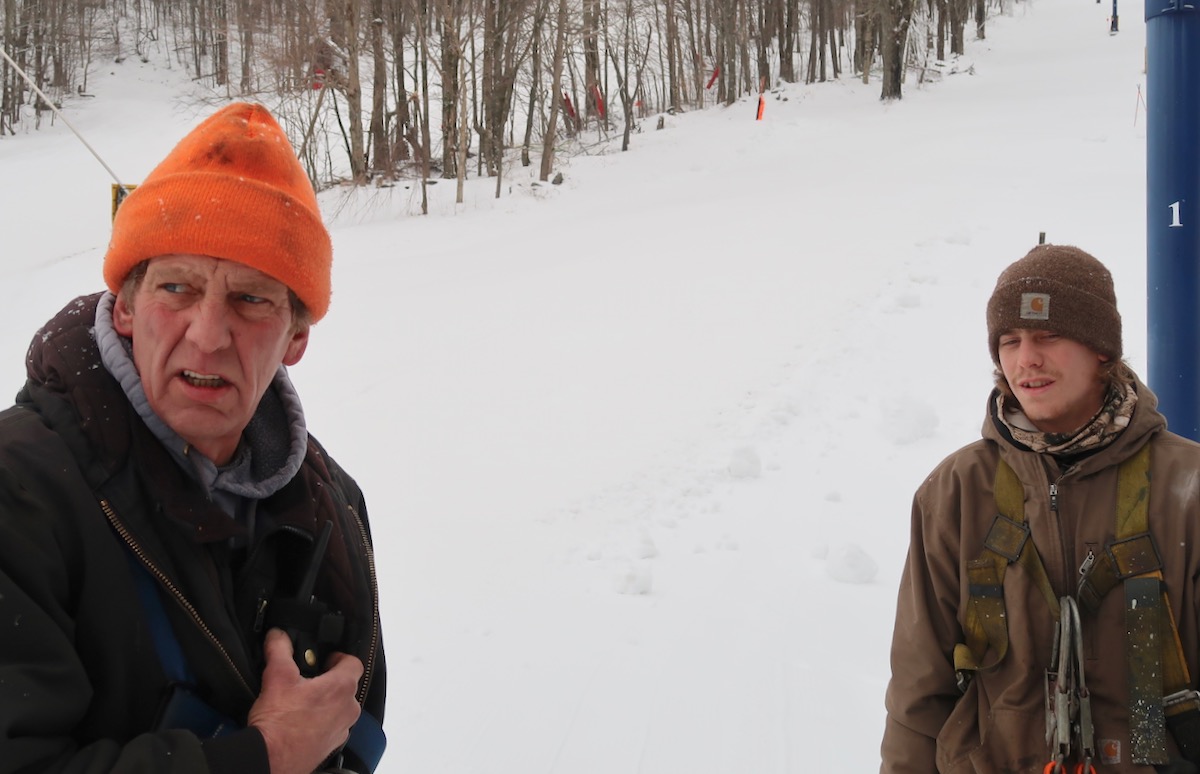 Ridge Run is a benchmark, a classic old school blue trail, built without bulldozers, open for decades on natural snow alone. If it's skiable, it can mean very good things for your ski day. For me, knowing Ridge is in play is more than I need to put the wheels in motion. I set my alarm for first chair.
The third and final step is more of a formality really, taken after you're fully committed. You're almost to the hill and maybe the front yards in the valley are looking bare.  Then you remember it, the Meeker Hollow Effect. No matter how I prepare myself, I often find more snow at Plattekill than I expected.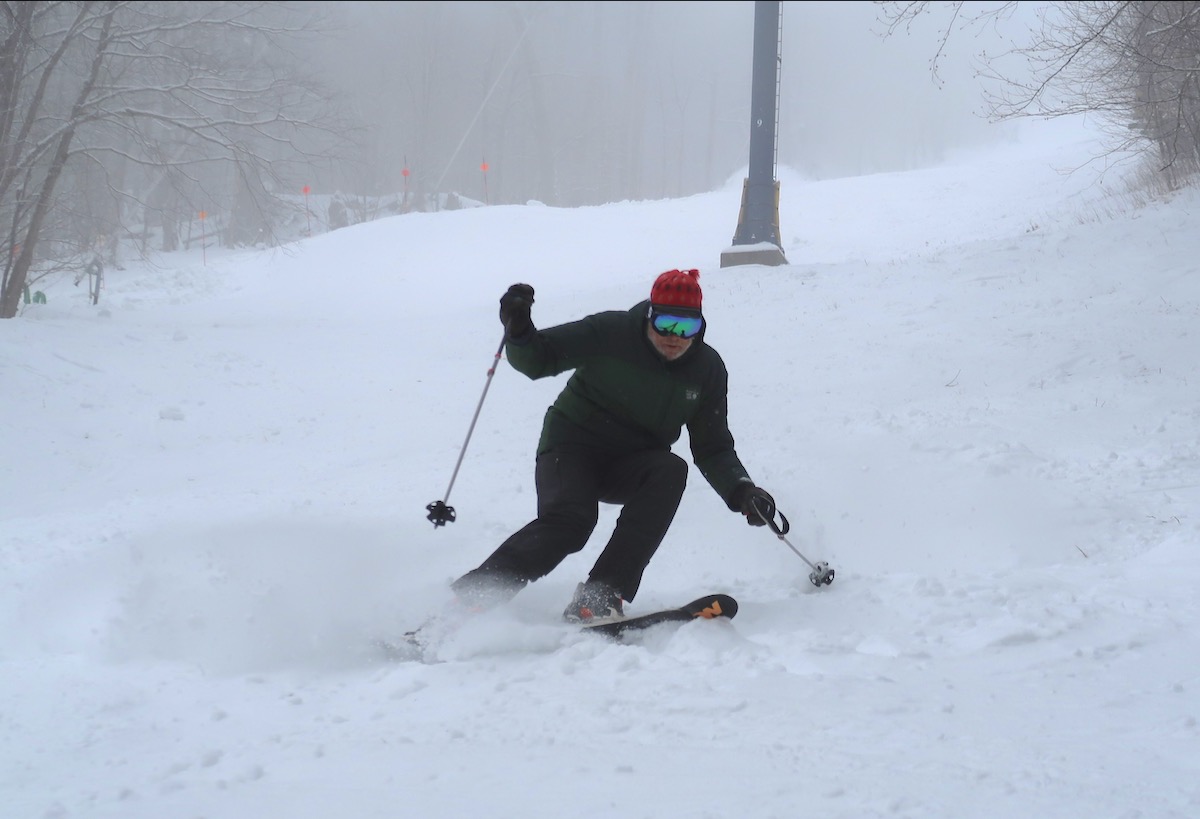 I pulled in right on time, meaning way early. I looked up at the hill and everything was tracked, on this day, a good sign, that meant there was enough cover to ski the whole mountain. I get that "gulp" feeling when I'm in standing in that parking lot with the front four right there, covered in white.
I was solo, but I knew there would be plenty of ski partners, soon. I booted up and headed out to the triple chair. I met up with Chris and Fred, and much of Plattekill's Patrol, who were ready to open the mountain. When they told us the mountain was ready, we headed to the top and dropped.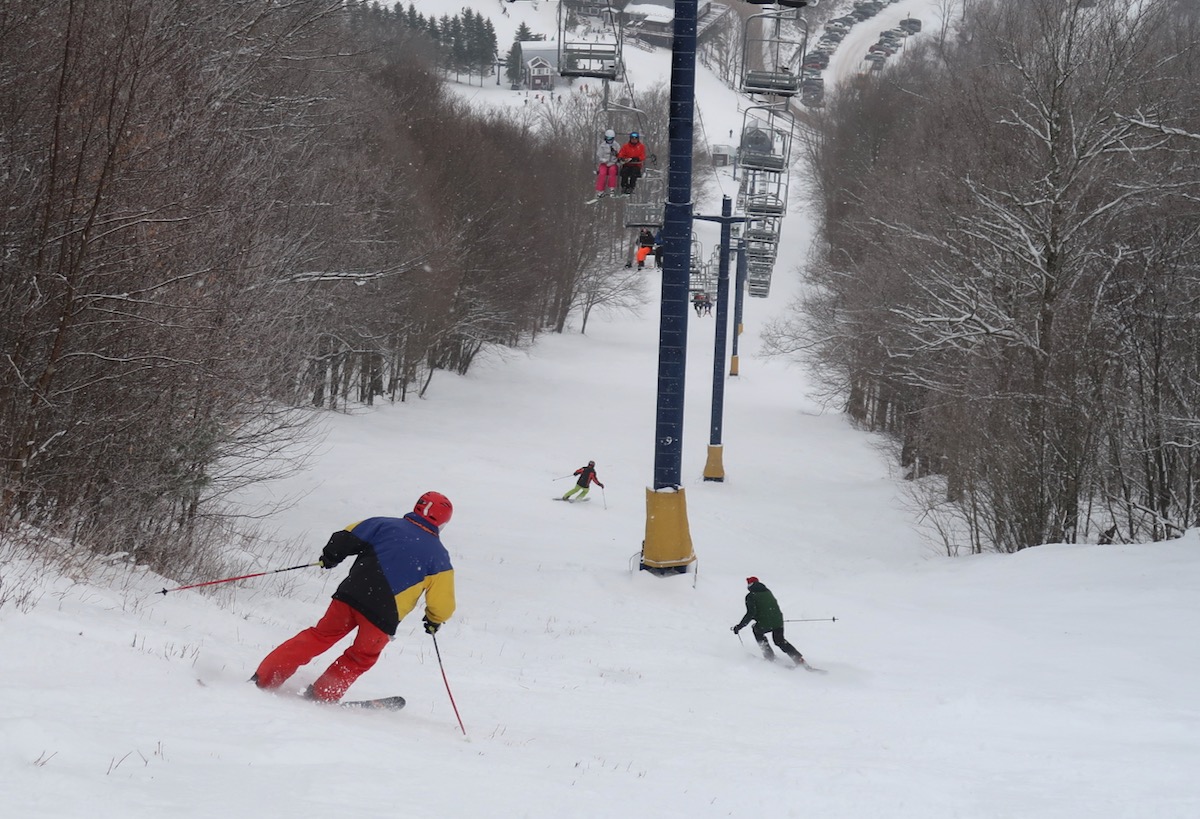 We hung out at the top for a moment, taking it all in. When we dropped in,  we passed up perfect cord right in front of us heading down Sundown and then cutting over to the bottom of Blockbuster just below the headwall.
The key on a thin cover day, or any day really, is to follow someone who knows. On this day, as it often the case, our leader was Chris. When cover is thin, he knows how to avoid rocky spots. Plattekill has grass growing on some pretty steep terrain, and if you stick to those routes, you won't need a base grind at the end of the day.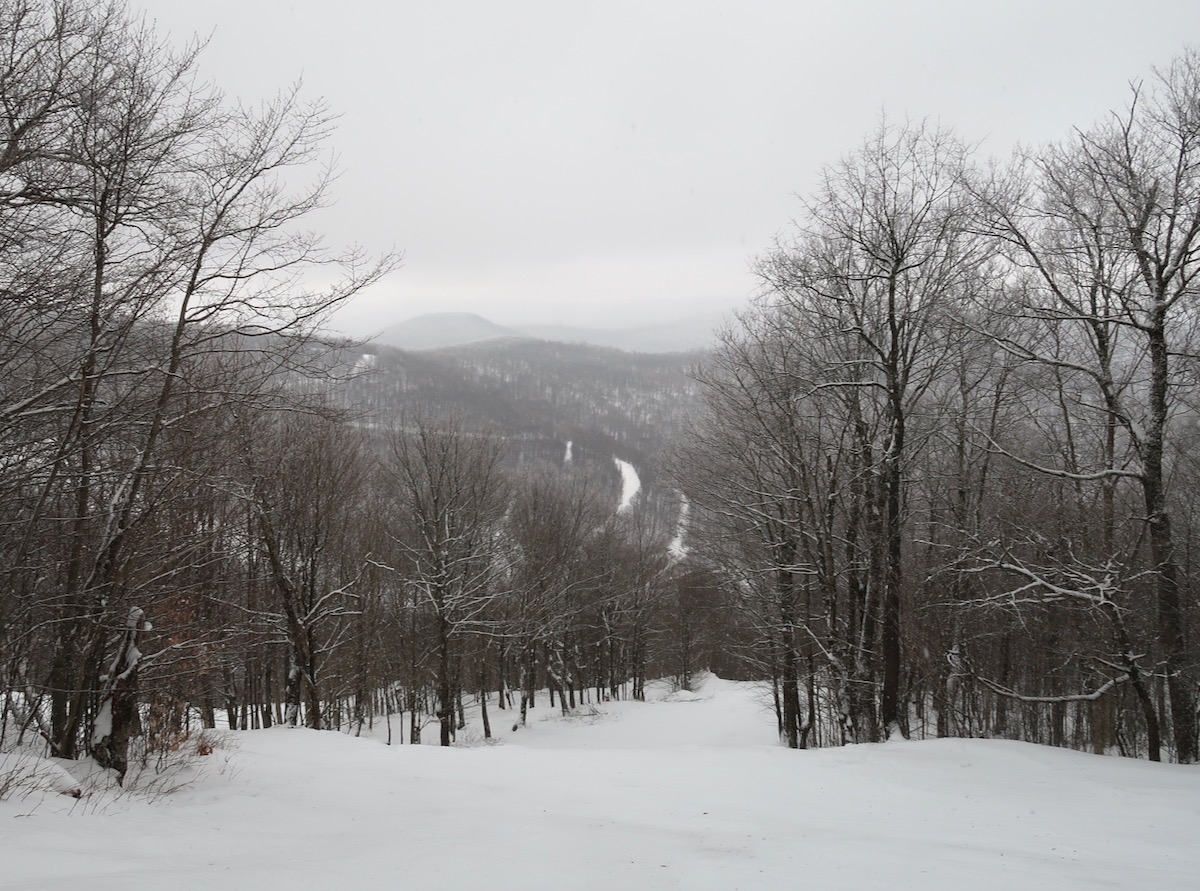 During the week, a thin, but solid and crusty base had been topped with some softer snow, and even after it was skied up, it was fun. On the all-natural and unruliest terrain, I felt more in the zone than I did on the groomers. Small, evenly spaced bumps of soft snow, separated by icy-ish troughs: it skied better than it sounds.
We spent the entire morning riding the double, pushing off to the left, and using different variations of Twist and Ridge to get down. On several runs I actually traversed across corduroy on North Face to access the ungroomed mayhem on Lower Plunge.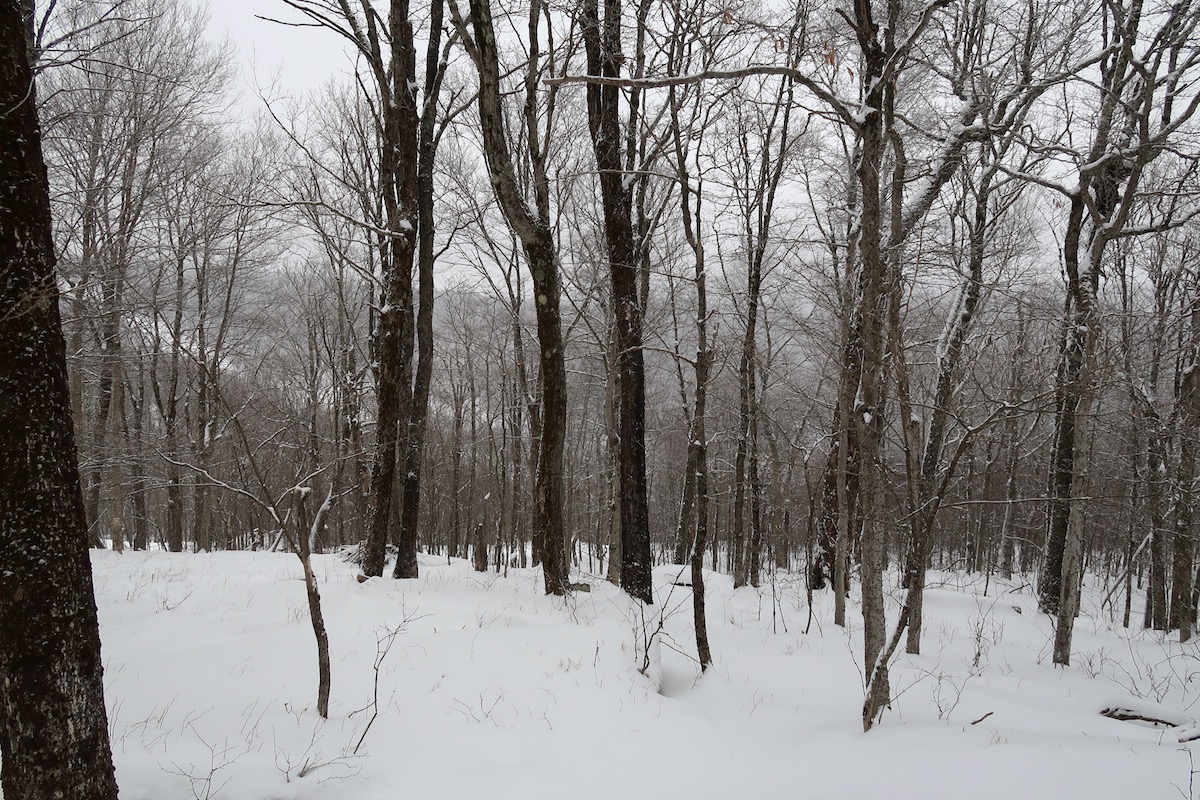 The trees were extremely enticing in spots. You could see the faint ski tracks from a previous cycle and they exerted a magnetic force on you, luring you in. For the most part, we resisted the temptation and stayed out of trouble.
At 2pm a bunch of us went in to the bar for lunch. Before long our ski boots were off and it looked like we were done for the day. We carried on, trading tales of ski cabins at high elevations, and talking about the next big storm.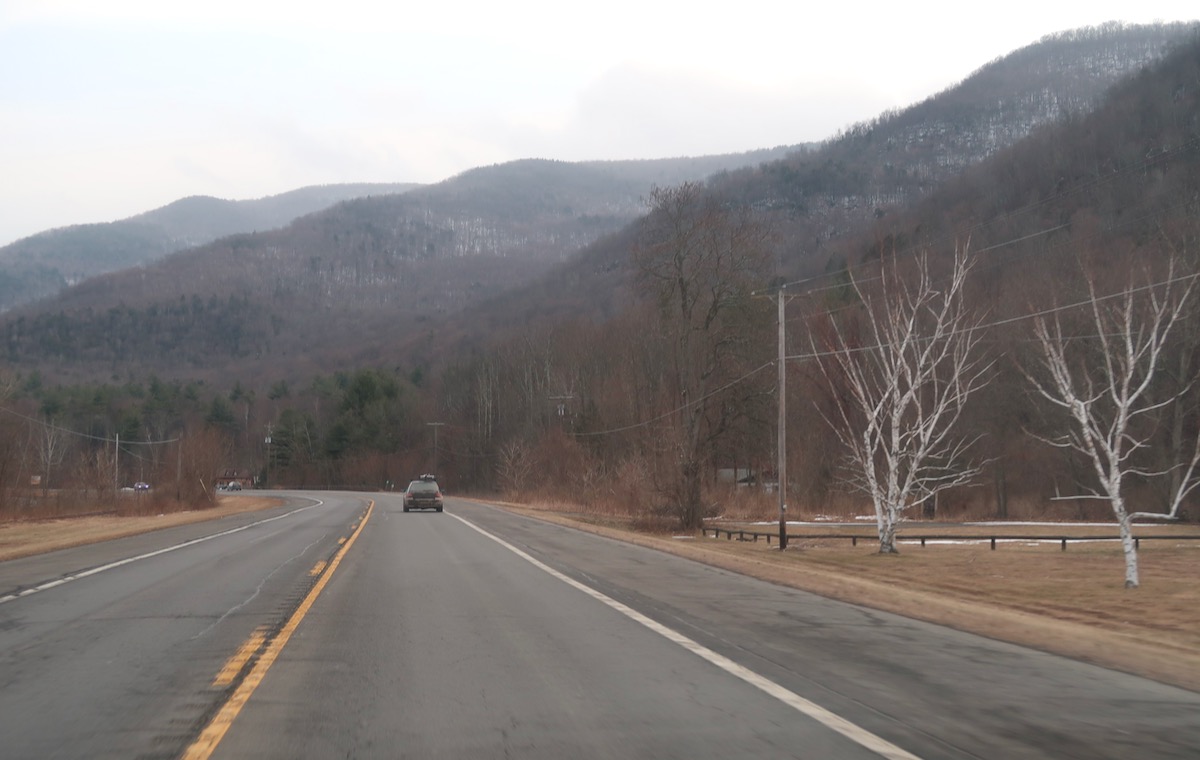 Eventually the call of life outside of skiing pulled us away from that authentic independent ski hill, in that enchanted and snowy hollow, in the most remote corner of the Catskills.
Late in the afternoon we packed it up and drove our mud encrusted cars back down Meeker Hollow Road. As we descended out of the zone, the snow disappeared, and we headed back home through the snowless valley.