Saturday night Junior slept soundly for twelve hours straight. Like any teenage boy, he's accustomed to sleeping in on weekends until somebody makes him get up but that's usually because he stays up late playing XBox, watching YouTube or TV or some other crap.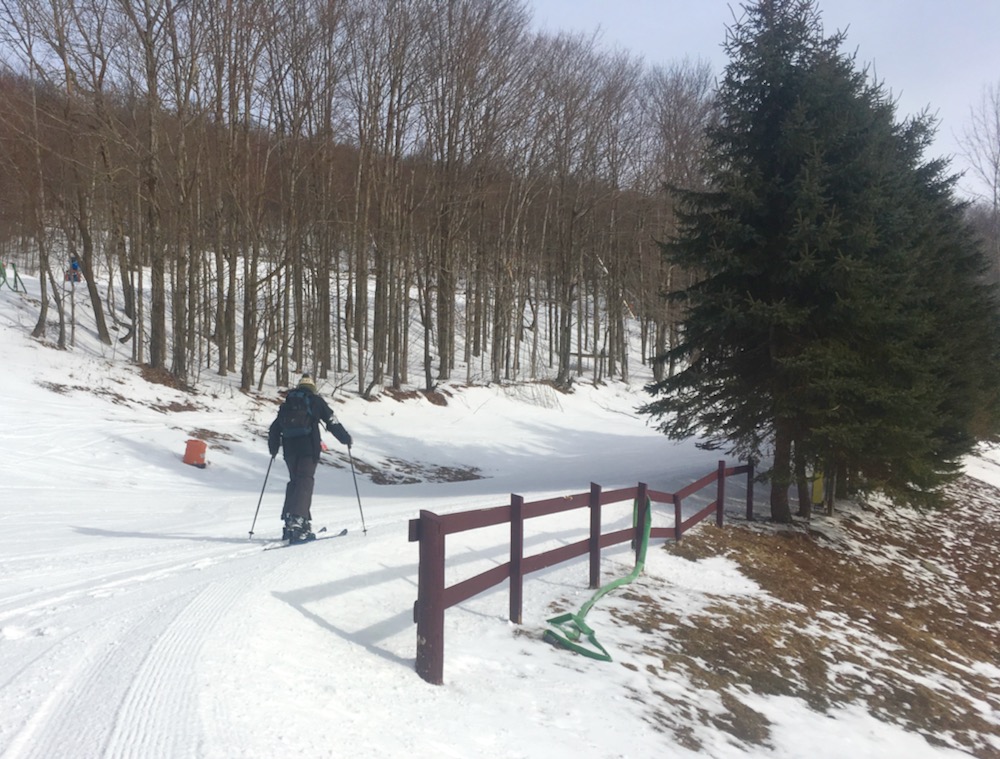 On Saturday he crashed early and was immediately out. I'm proud to say it was all my fault. That morning, at my insistence, he skinned up to the top of Plattekill with me for the first time. He did great.
I don't want to give the impression that my son is in bad shape or anything. He's a typical high school kid who plays sports. But when I told him we were gonna do a skin before riding the lift the rest of the day, he wasn't into it.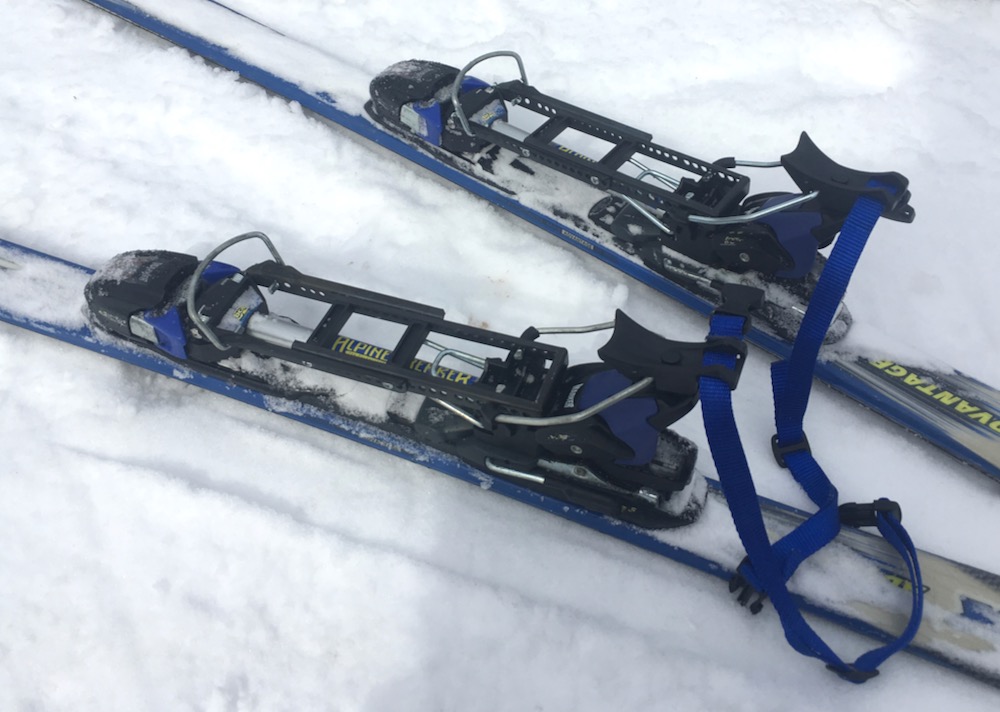 He's earned turns on some smaller hills in the past, mainly the defunct Silvermine Ski area in Harriman State Park, which is less then four hundred feet vertical. I explained that once up Plattekill was like three laps of Silvermine. I guess that was a novelty to him.
The kid was still skeptical of the logic of the whole enterprise. With functioning lifts right in front of us, he couldn't understand why we wouldn't just get on and ride to the top. Honestly, I don't have a good answer. "It's something I do once in a while," I said, "It's good exercise. We didn't get much exercise this week so this is to make up for it. Plus I bought you skins last year and you still haven't used them once." Plus, I hadn't been to the gym and needed exercise.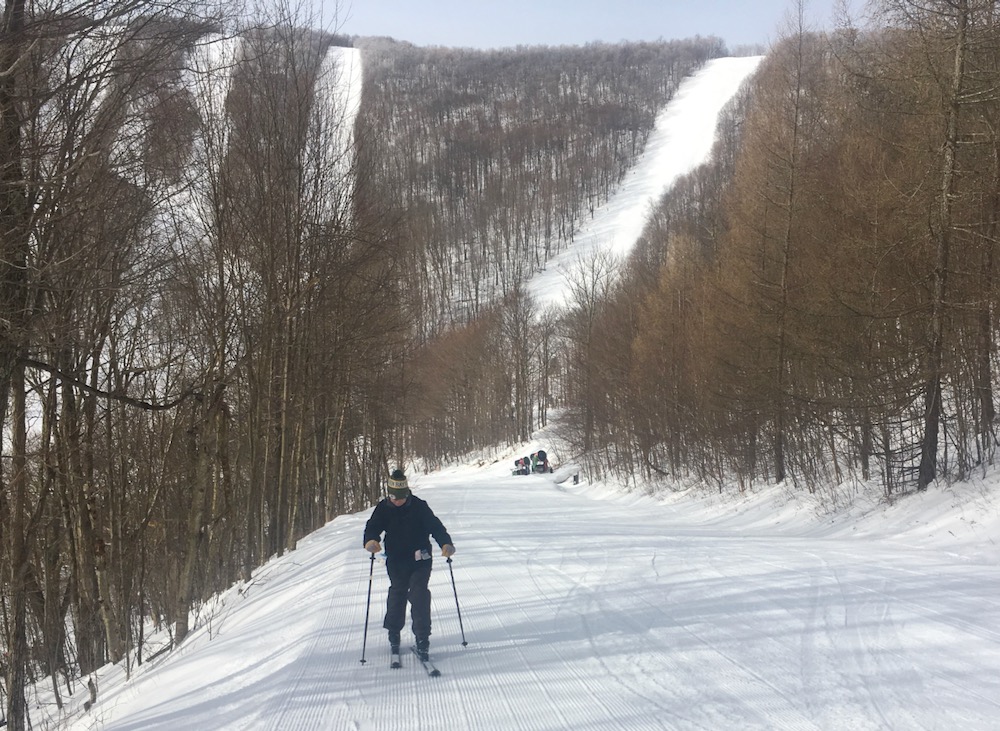 To his credit, Junior went along with the idea. I put the skins for him, got him set up with my old BCA Trekker touring adapters and sent him up Powder Puff. I got myself situated and followed a minute or so later. Junior started strong. By the time I got myself lined out, he'd gotten a good hundred or hundred fifty yard head start on me. It took me a few minutes to catch up. When I did I asked him how he was doing.
"This is harder then it looks. I'm already breathing hard," he replied. I could see he was going too fast, something I'm prone to as well. I told him to take a breath with each step and concentrate on maintaining a steady, methodical pace. I passed him and concentrated on following my own advice. We took a break at the first turn and I asked him again how he was doing. "My legs hurt."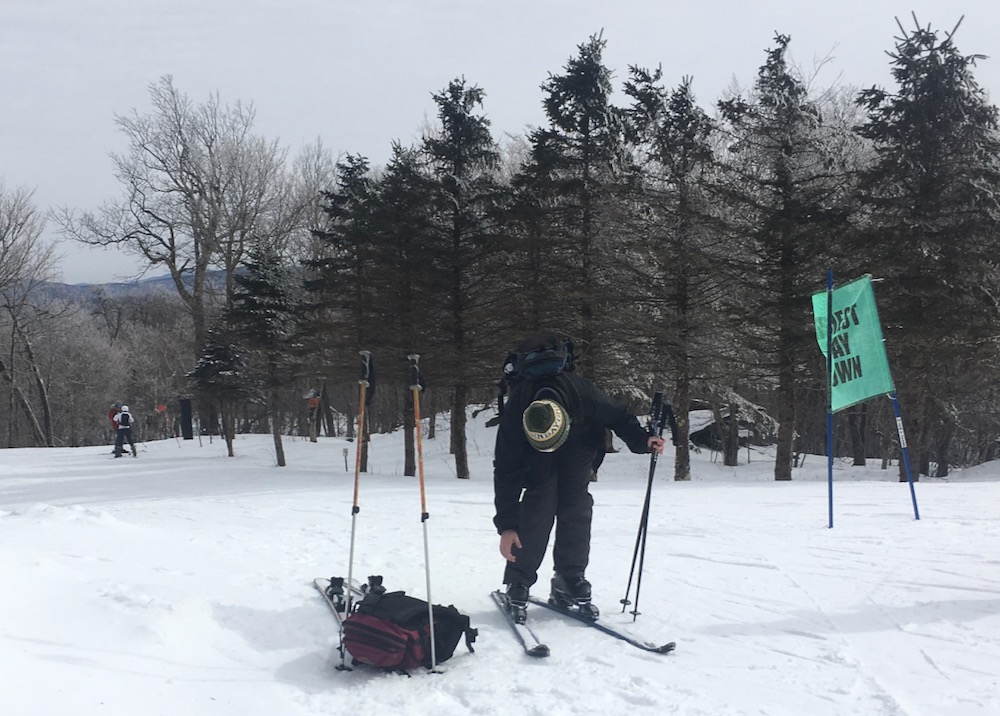 I asked him how high up the hill he wanted to go. I let him debate the question out loud with himself before cutting him off. "There's a correct answer to this one," I told him and started up the hill again. That's how it went. Lots of stops for water and resting. I think I needed the rest stops as much as junior did. As much as he felt wiped out by the climb though, he kept on.
It took us about an hour and forty five minutes to reach the top. Junior claimed he was only doing one run and then going into the lodge which made me laugh a little. I told him to wait and see how he felt after our first run. I thought he would want to keep going.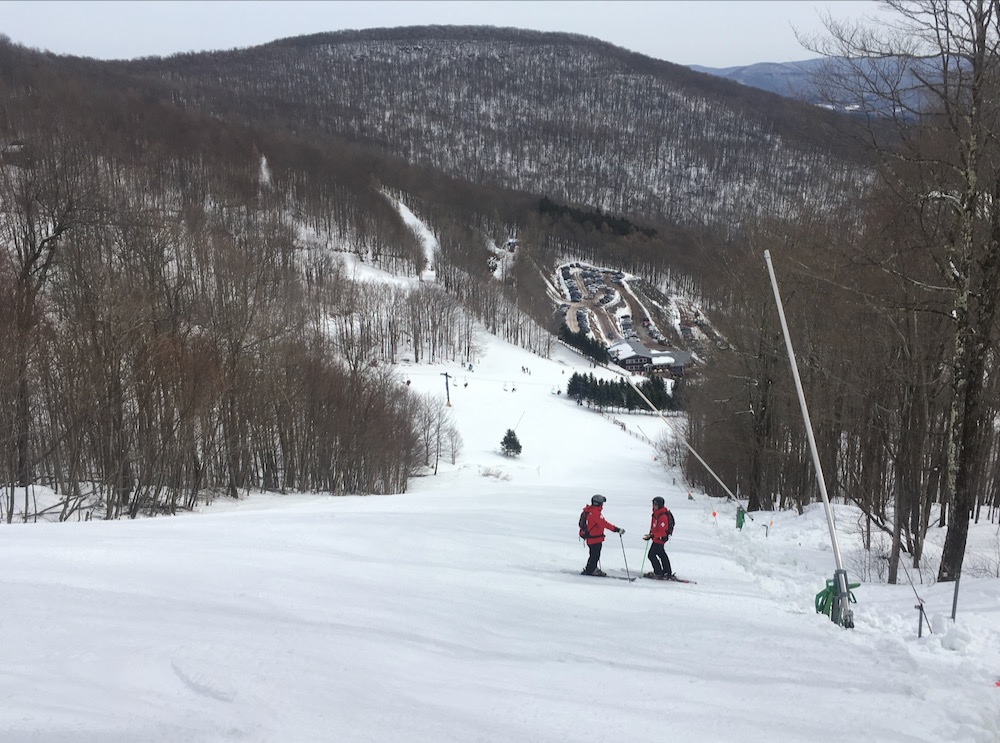 It turned out I was correct. We ended up putting in a full day. Every time we got back on the lift, Junior predicted he would be done soon. Each time I reminded him it was bad luck to call last run so we would see how we felt at the bottom. It went on like that.
When we finally did quit, I felt like we'd gotten our moneys' worth. Junior was pretty tired but he still took a turn driving on the way home. He went to bed a bit early for a Saturday and slept soundly for twelve hours straight. I was proud.