In the offseason, when I think about spring skiing, I recall sunny days, skiing soft snow, all day long. I remind myself that spring is wonderful and it's also generally reliable. The snow has to melt sometime, and you know the skiing is going to be good at the end of the season.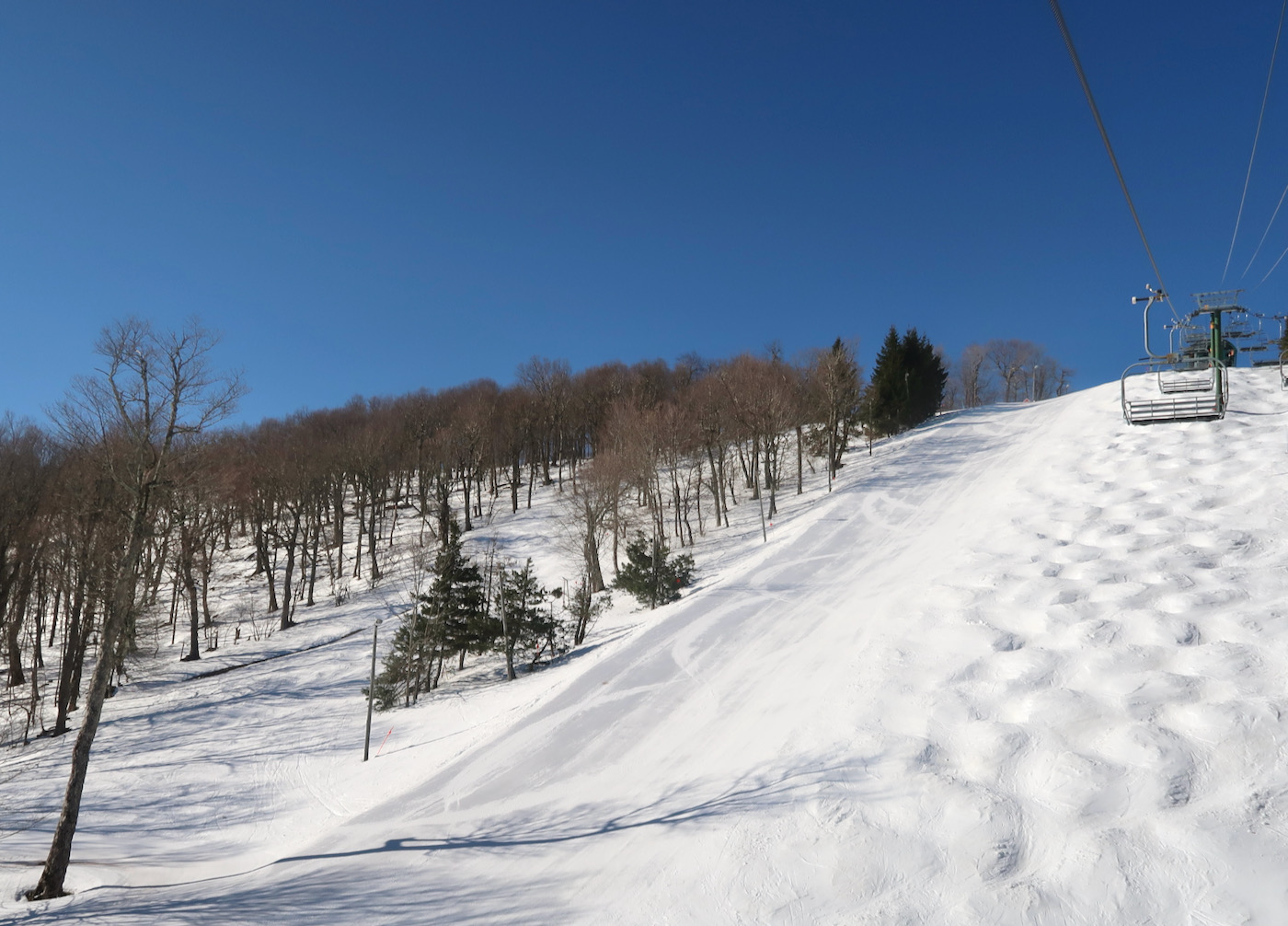 Right? It's not as simple as it sounds. When it's actually spring, I find I'm juggling things nearly as much as I do to chase powder.
Will the weekend include a sunny day with temperatures above freezing? Can I get a weekday off? Is the mountain I want to ski still spinning midweek?
The forecast for last week was beautiful, all week, with stellar reports coming in from the mountains. Of course the weekend featured rain on Saturday and cold temps on Sunday, not exactly what I'd been dreaming about. But hey, Monday looked great.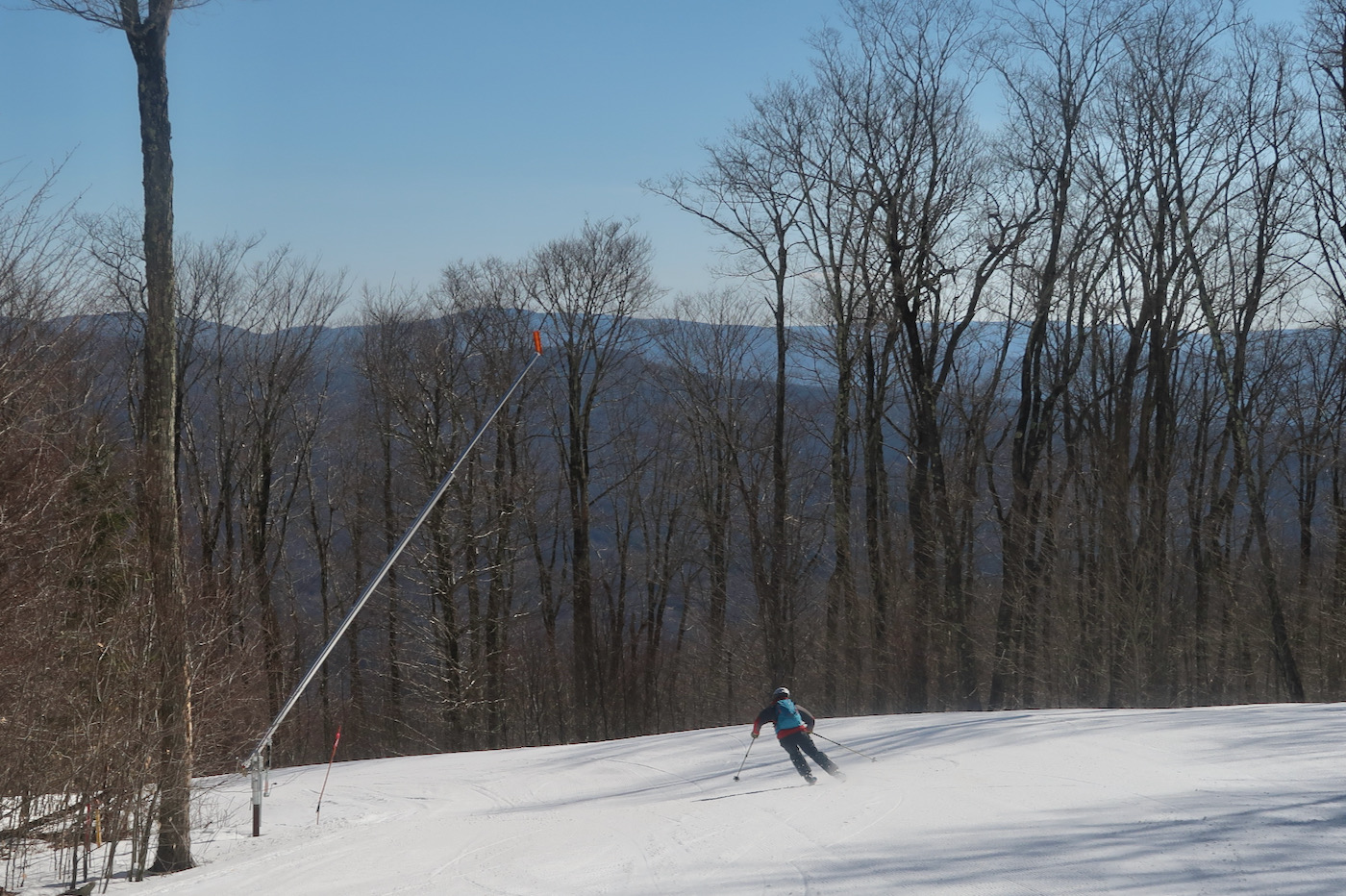 I worked on Saturday and blah, blah, I made it happen. I recruited Rip and James to join me. It's actually possible that James recruited me. There was no doubt that Monday was an historic occasion for James — a Belle homer in seasons past — he's now focused almost exclusively on the Alps. He took a look at the forecast and decided, for one day, to ski the east.
Rip had been talkin' all week about the Belleayre trees and how there was plenty of snow above mid. He said he knew it to be so as he'd just seen it a week before, scrambling around above 3000 feet, nearby on the Catskill Divide. He was convinced that snowpack was still in play after and inch of rain. I have learned not to doubt.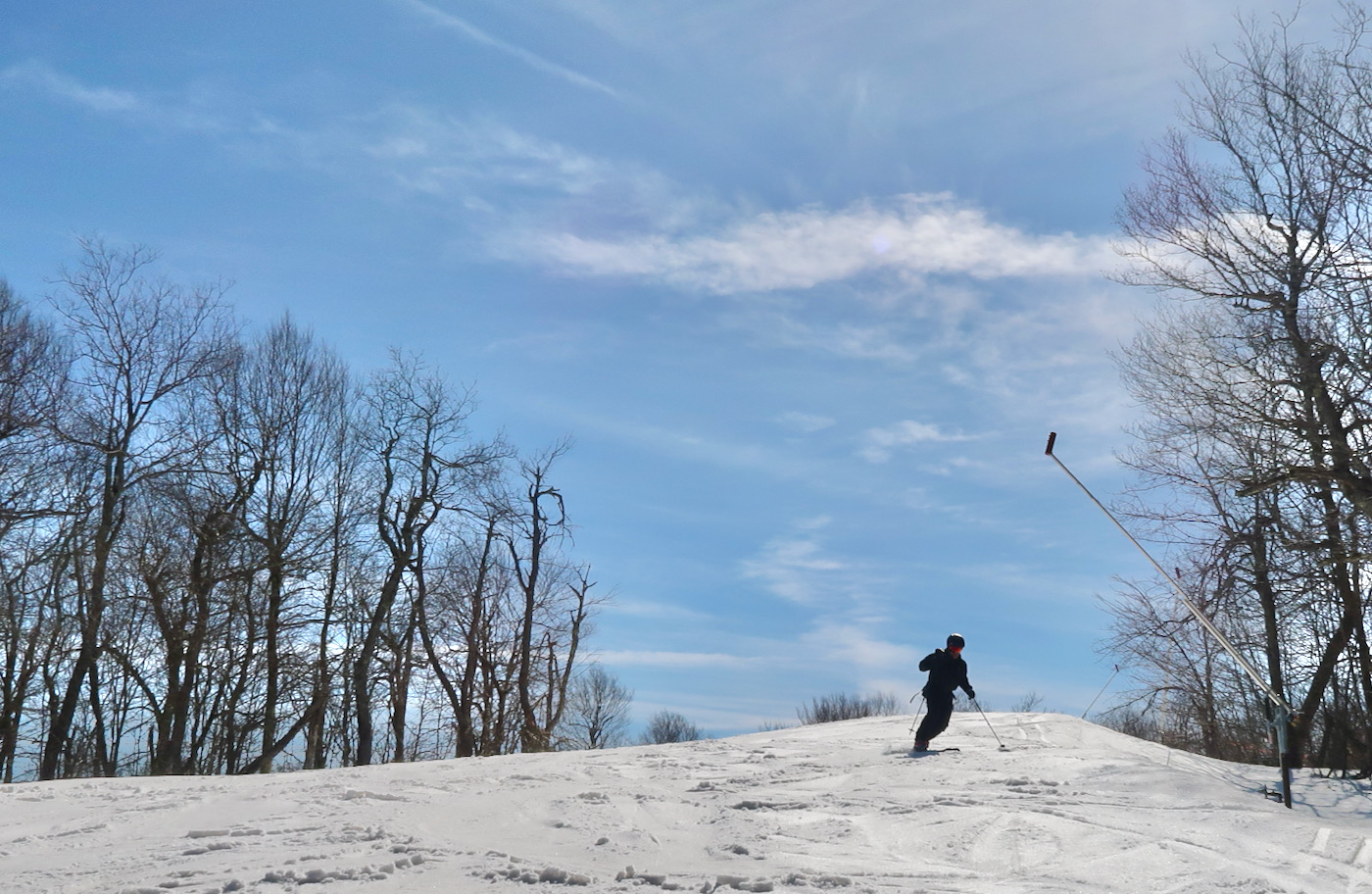 To start, Rip and I booted up in the Overlook Lodge and then dropped down to the quad.  Belle is his home mountain, so I followed.  On our first run down, the groomed was pleasant and the ungroomed was jarring. After maybe a 10-minute wait, we loaded first on the quad and dropped in on Roaring Brook. It was in the sun to some extent, and it was edge-able.
Onondaga to Horseshoe Pass was second, and third, and fourth and fifth.  With soft snow and no skier traffic, it was 100% ripable with big arcing turns. During that cycle on repeat, we connected with James.  With an empty mountain we used the full width of the trail to grab huge arcing turns that generated uncontrollable smiles.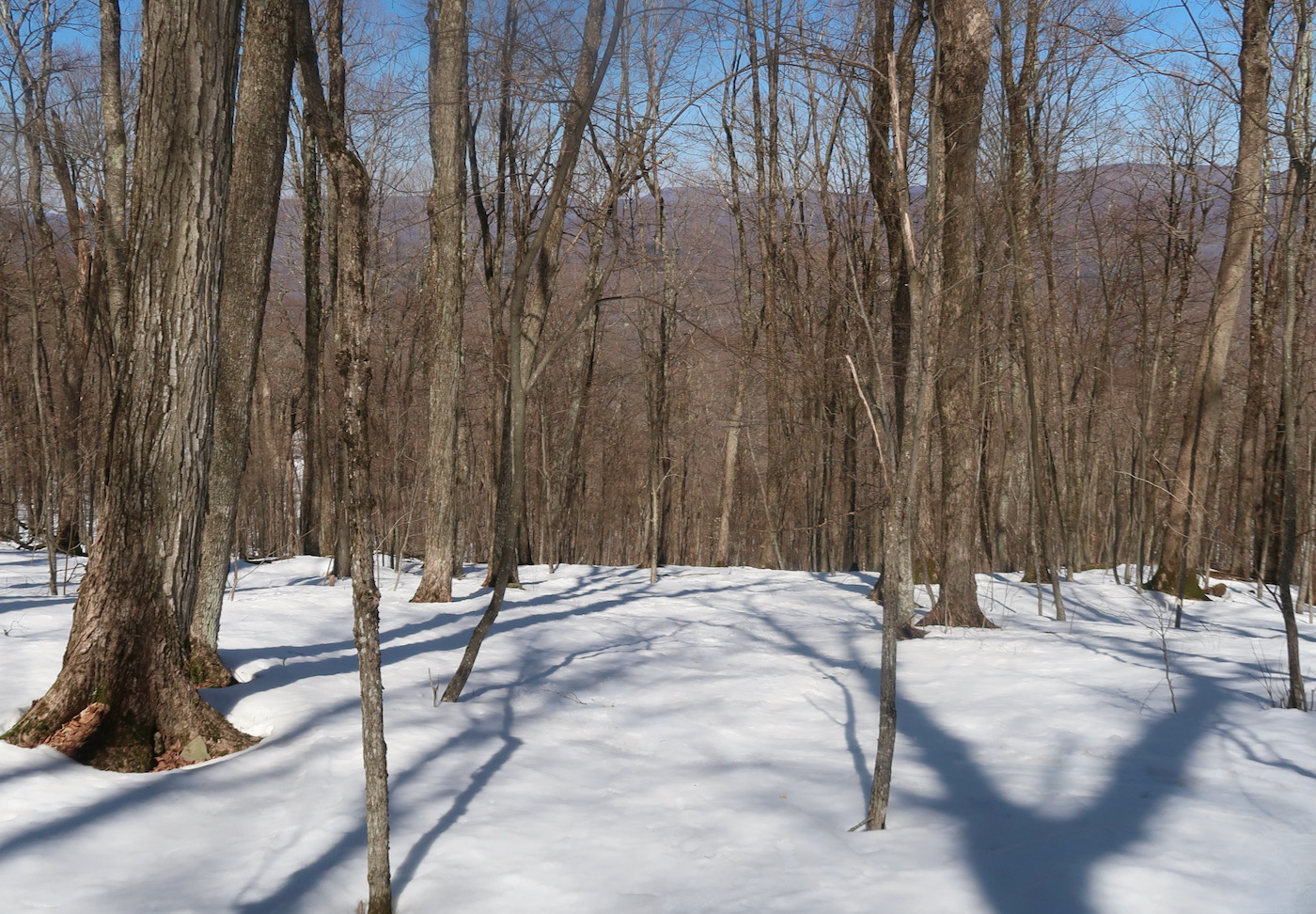 After several more laps, James recommended Dot Nebel.  Dot is bigger and wider than I remembered and it was covered wall-to-wall without any hint of interruption.  My ski bud Bill would rate those kind of conditions two heels up. It's rare for me to tele 800 feet of continuous vert.  It only happens when the snow is soft and perfect.
I've often thought about what it would be like to encourage more forum member meetups.  A few times I've pushed it, this time it just seemed to happen. We came across Gunny and his son at the top of the Gondola and headed out along the ridge. Now we were four or five of us skiing together. It's certainly easier to stay together skiing corn vs skiing powder.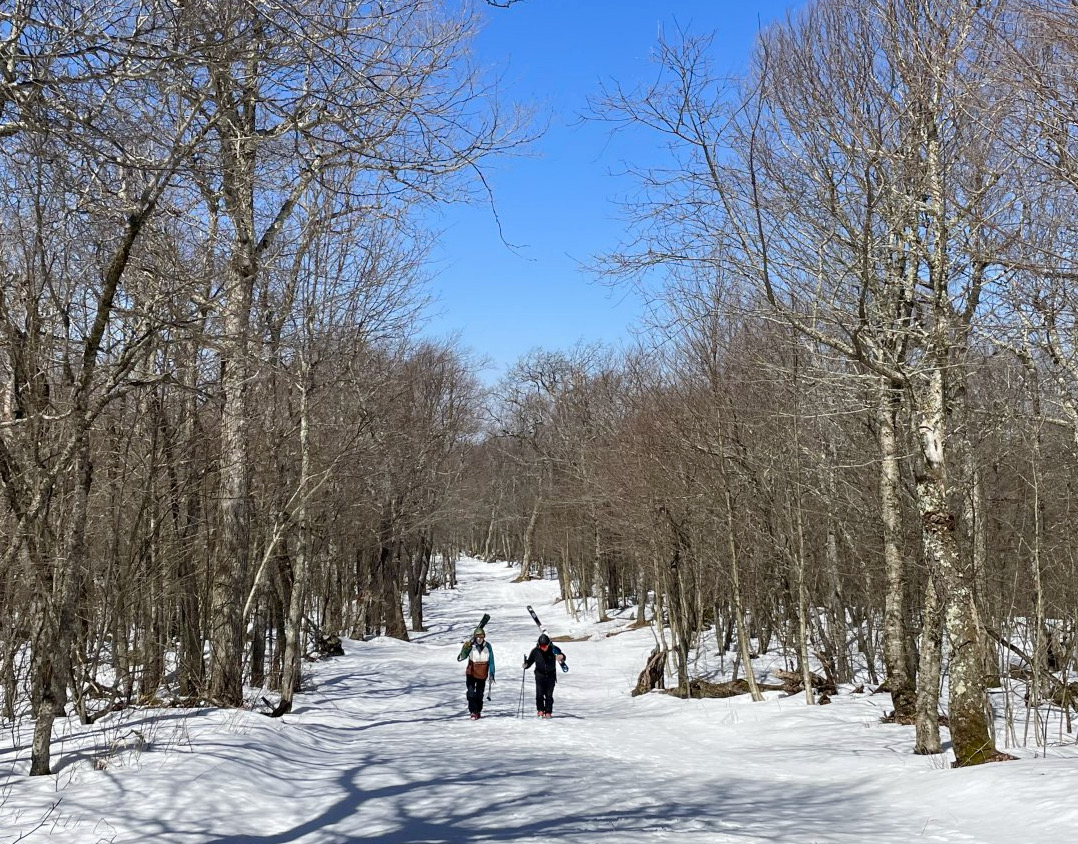 I'm not sure when we met Timbly. He was just there, at the top, all of a sudden, introducing himself by saying hello.  We did a few more runs down the middle before James had to jump.  Then Rip, Timbly and I agreed to hike to Cathedral Brook. It's funny, you meet another skier and in the first five minutes he agrees to a bootpack for turns… you feel like you already know something about them.
When we got to the lean-to at the top of the pitch, we sat down and had lunch.  It's quite a spot to take a break, knowing that you are about to schralp few hundred feet of nirvana when you're done.  It was corn like everything else, but it had had almost zero traffic. Very sliceable.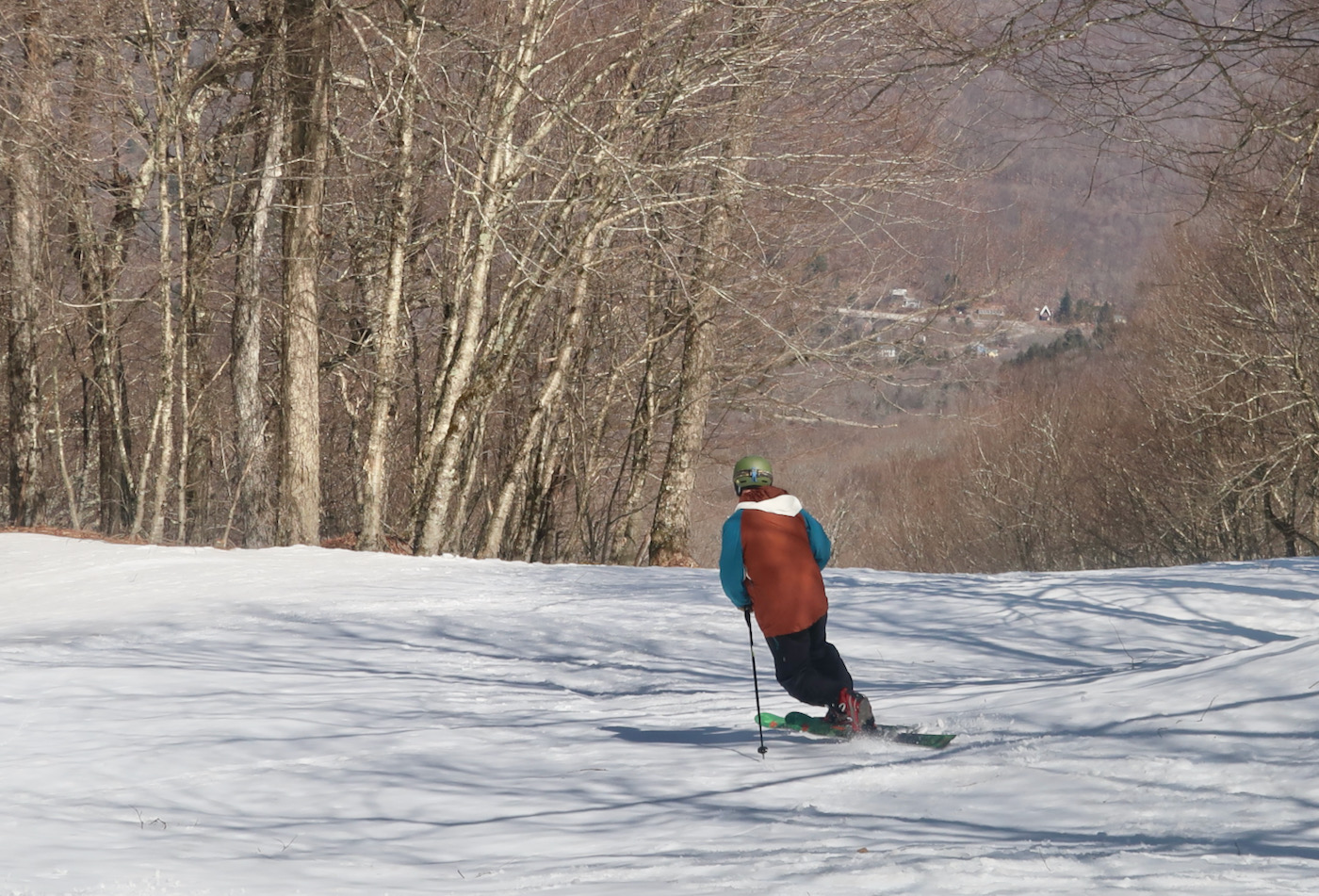 We dropped down Cathedral Brook. The upper section doesn't present too much vertical, but it was a moment to remember. When we got past the miracle mile, we dropped into the trees and made our way down. After we reached the bottom, it was time for one last shot at the bumps on Belleayre Run.
By last chair I was pretty gassed. Rip and I tried to get a beer to celebrate the day, but we were just a minute too late down at the Discovery Lodge. We hopped into the Prius and made our way along Route 28, to the Phoenicia Diner for the best breakfast ever. Then out to the Thruway, traveling home.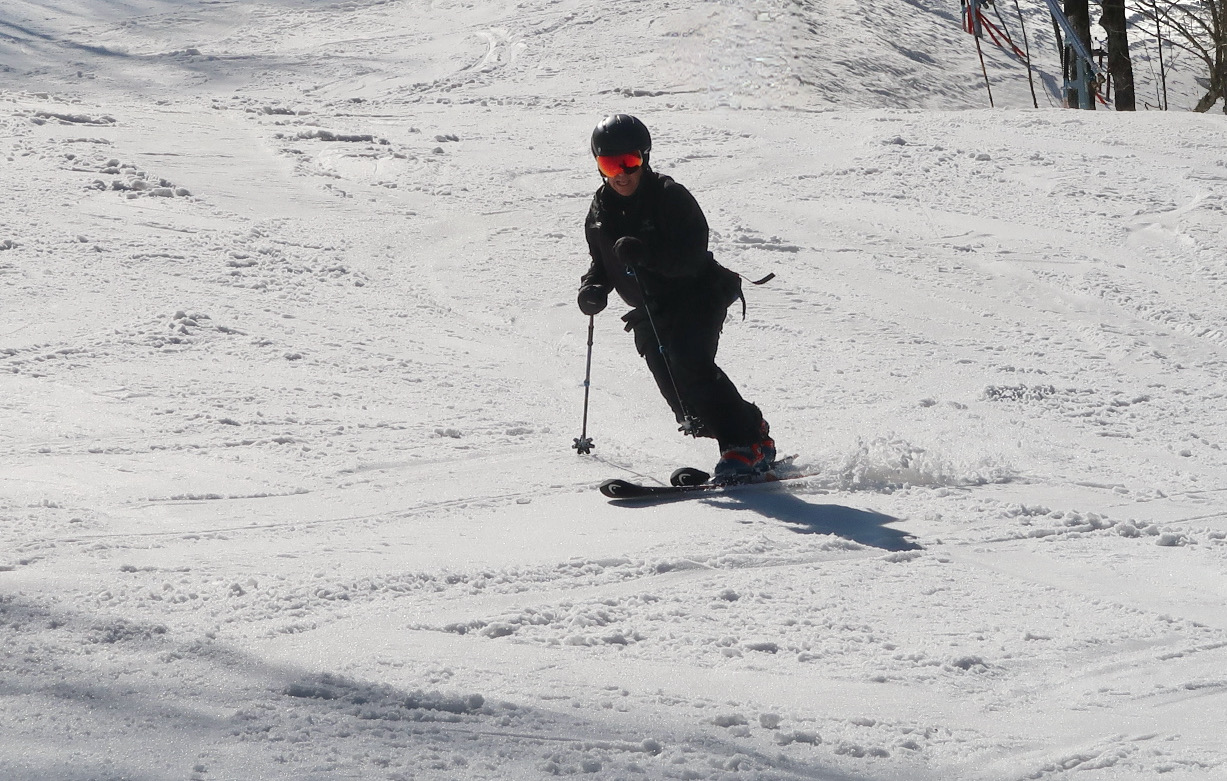 You only know if you go, right? There's more to it than that.  Because most of the time, when you go, it's good.  How many bad days have you really had this season?  I've had none. No bad days. Zero last year too. I think I had one bad day the year before that.
Rip said it best. Beyond the out-of-body experience we had on Horseshoe Pass, it was all about the sun and the snow and the meetup.  See you at Plattekill tomorrow.