Last week seems so long ago. It was -10 degrees and across the Northeast snow was falling. In the Tug Hill region of New York, some places got more than 3 feet of lake effect.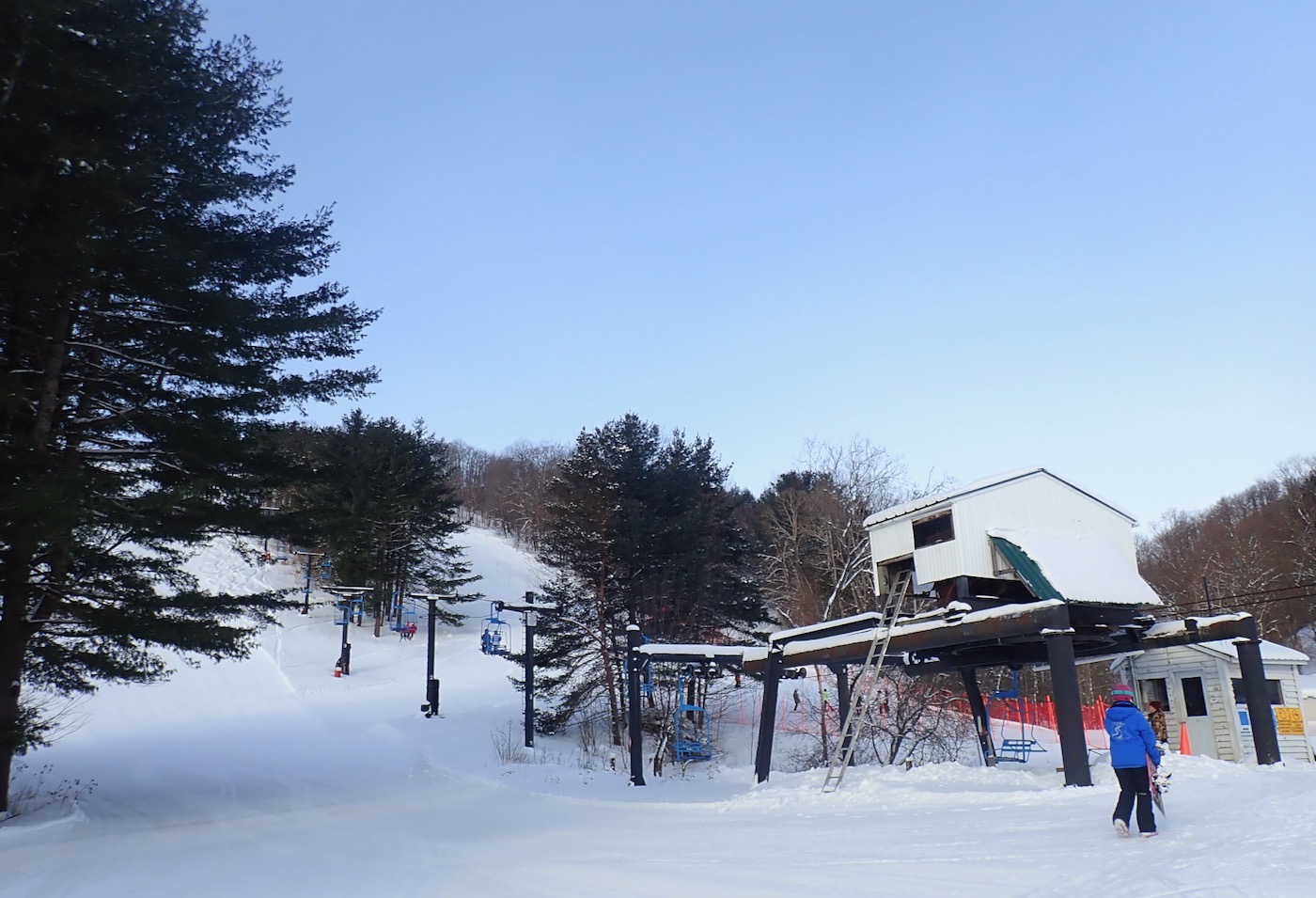 I've had more powder days at Snow Ridge than any other mountain. When I saw they were running the Snow Pocket lift for the first time this year, I knew we were in for a good time. For his birthday, I bought my friend Alex a lift ticket, and a little bit of Snow Ridge magic.
Much of the drive from Utica to Turin is through the farmland and forest. It's a sure sign you are getting close when the walls of snow along the road grows taller than your vehicle. The sun was peeking through the clouds as we parked.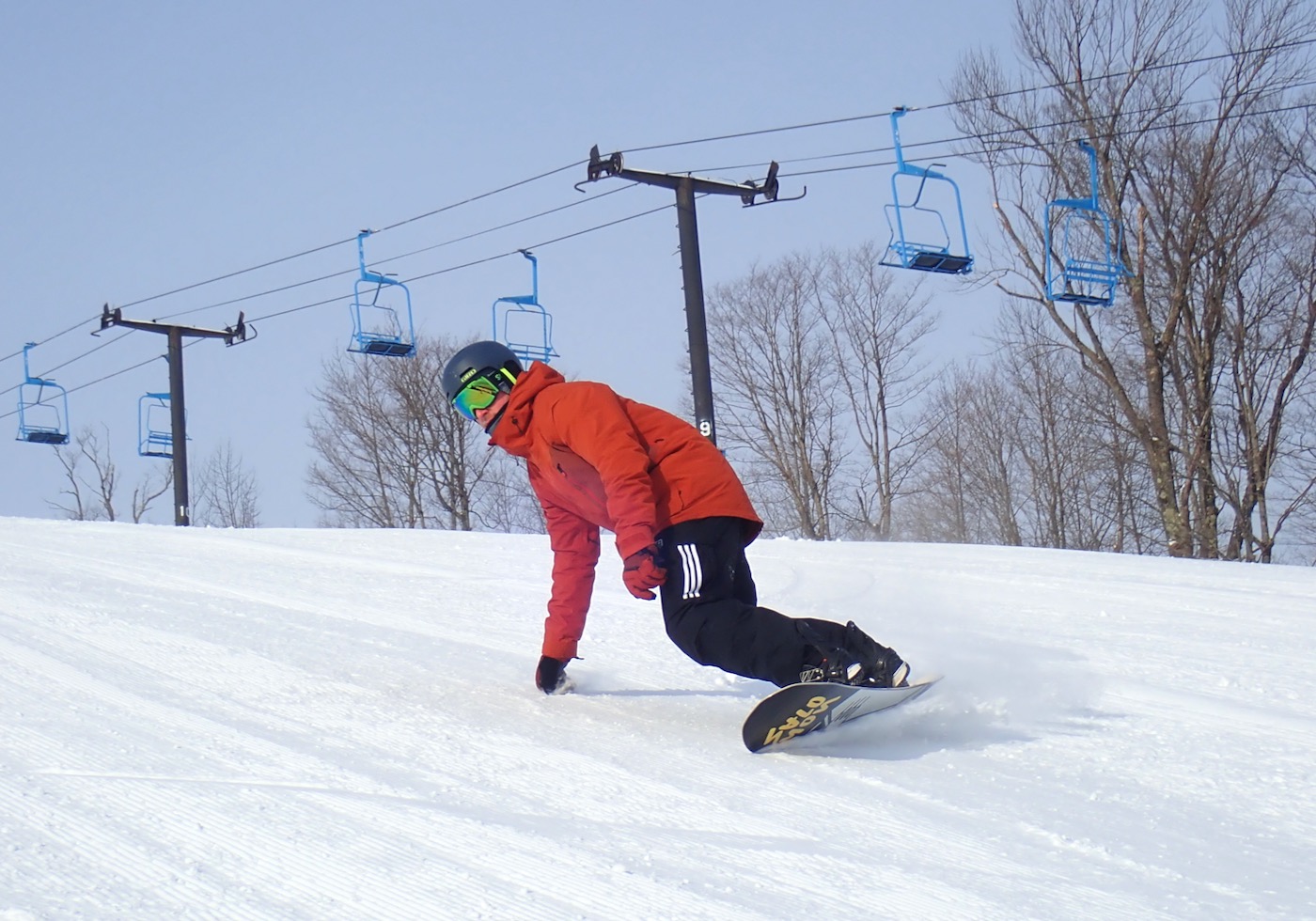 We suited up in the car, grabbed our tickets and headed over to the North Lift, which had just started spinning. Alex and I warmed up on the super soft groomers of the North Slope. It's amazing what over a foot of fresh snow can do for corduroy. We found patches of untracked snow on skier's left.
I knew there was more untracked snow in the woods, but I waited for our friend and guide Ian to take us to the sweet spots. Ian has been friends with general manager Nick going back to his Toggenburg days, so it's safe to say he knows where to go.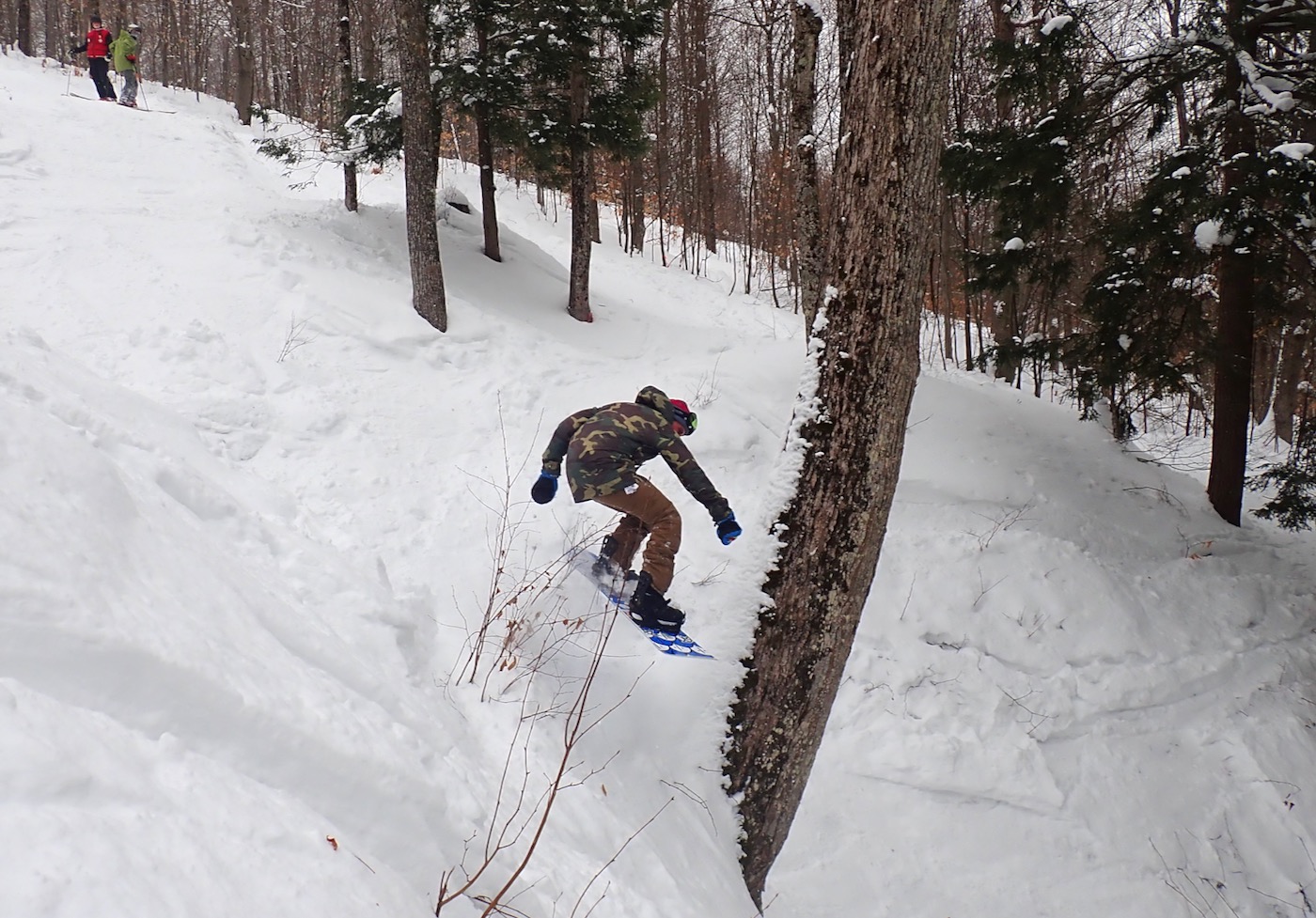 Around 10 am he appeared and we followed him into the Cruikshank Glades to find deep untouched snow. I've never really seen this part of the mountain before, those glades are gnarly.
The main path into the trees follows a gulley down. If you don't stay in the center you will find some intense steeps and sizeable cliff drops. Ian dropped the main section of the cliff, 20 feet with ease. I decided that wasn't for me and hiked back up to a smaller section. We took a few more laps through the pow laden woods before turning our sights on the Snow Pocket.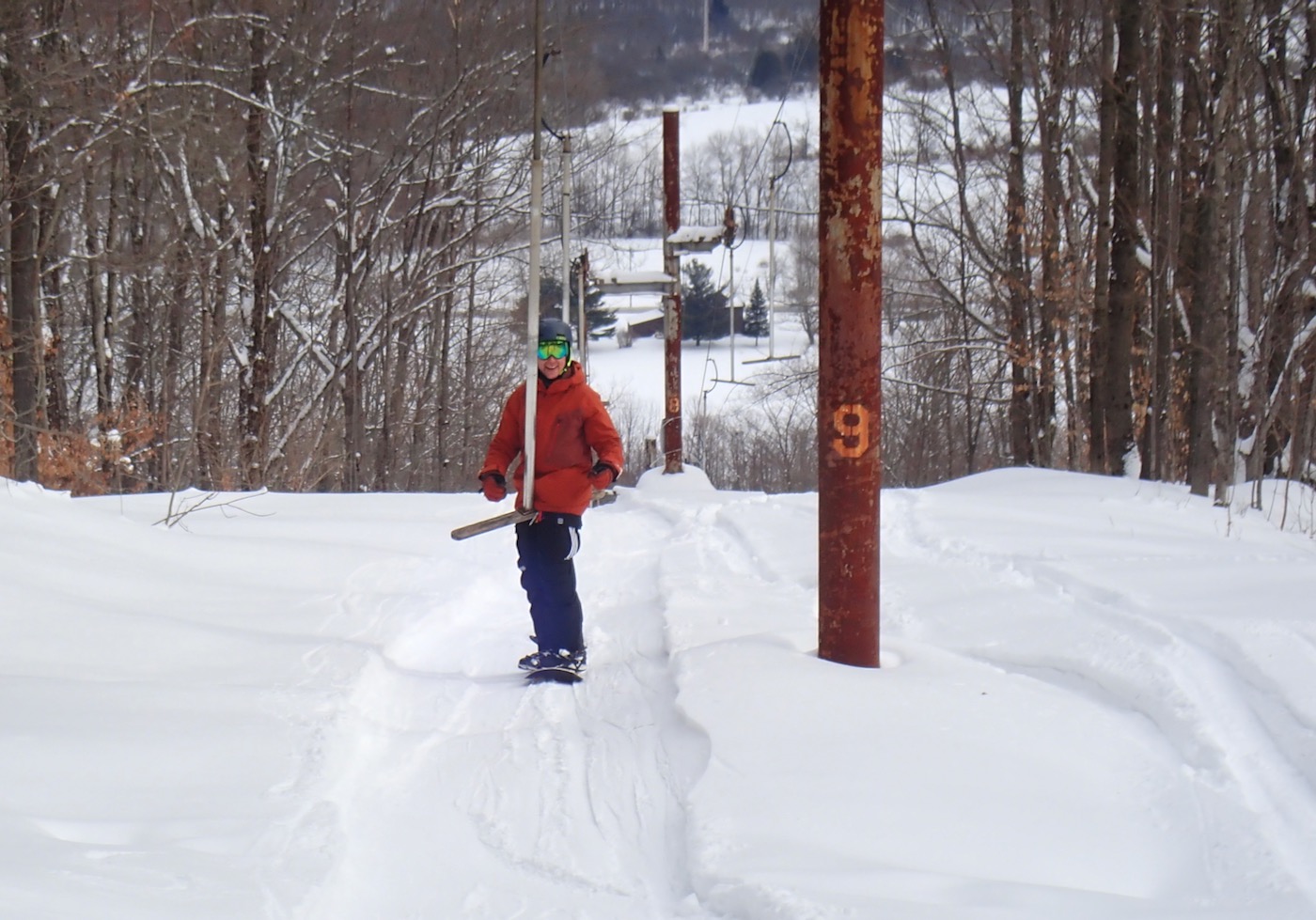 The Snow Pocket T-bar was opening at 11am and I knew that's where I wanted to be. We took the fun little cruise over to Snow Pocket on Kuersteiner and headed up. It been a while since I rode a T-Bar, but Snow Pocket isn't a bad ride and it's quite scenic.
The groomer had made one pass down each trail and left the rest as Ullr intended. We bombed the groomers and headed tips up into the deep stuff. It was a little heavy, but still powder. It was open season the rest of the day. I think the Black River trail was my favorite with its consistent pitch and the fact that most people avoid it by heading right, off the lift.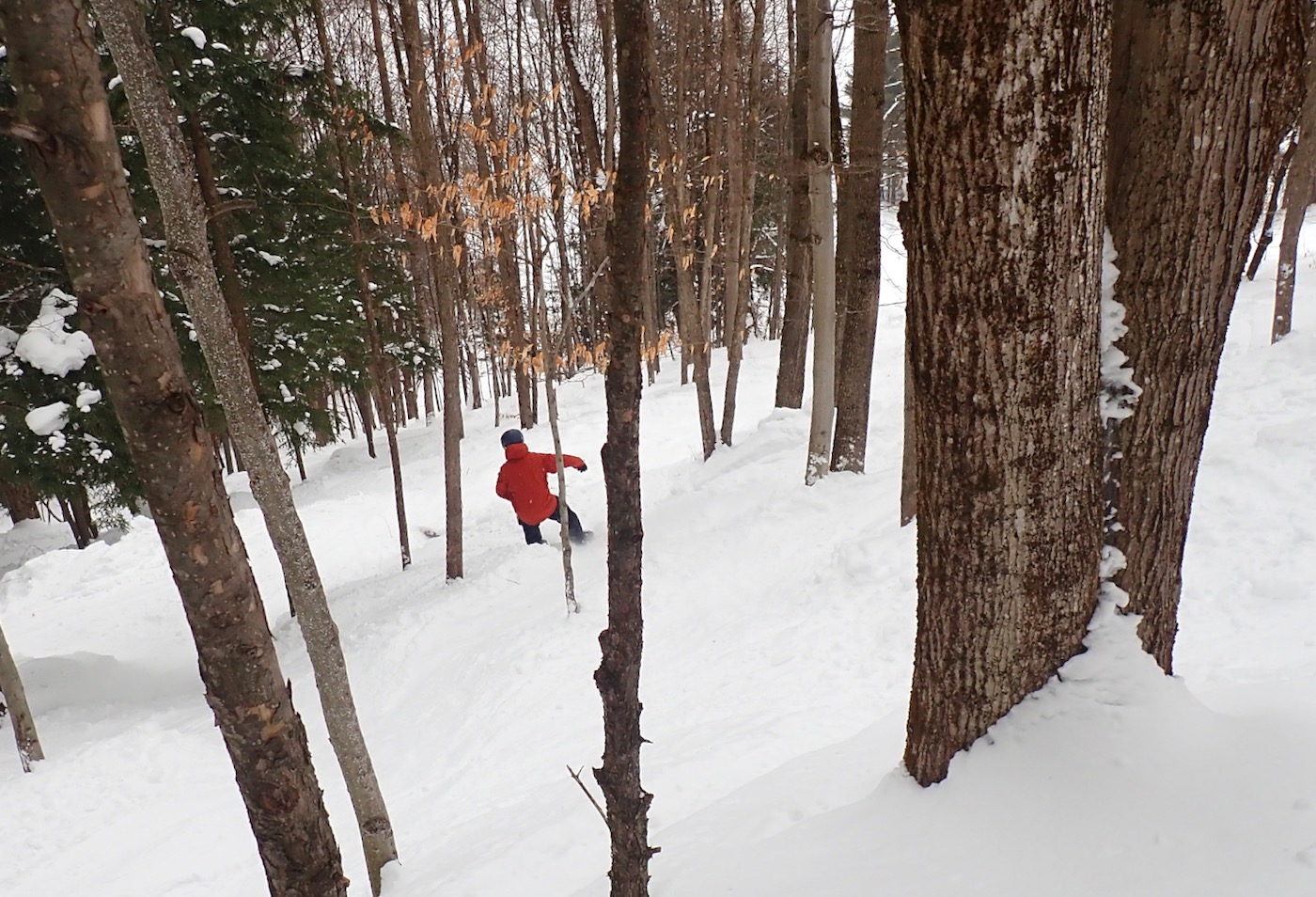 Ian had plans to meet up with Nick, and we needed food, so we took one last lap before bombing over to Tavern230. Snow Ridge isn't just for skiers, it's also a common stop for snowmobilers. The bar was lively that day with a beer tasting and live band setting up. We found owner Nick and social media manager/photographer Nicola inside. We went Full Send (that's the name of the sauce) on some wings.
For Nick, Snow Ridge is a labor of love. I asked him what was next. He mentioned lodge remodeling plans and tossed out the idea for creating accommodations on site. Imagine waking up to 1 to 2 feet of fresh lake effect snow outside your door.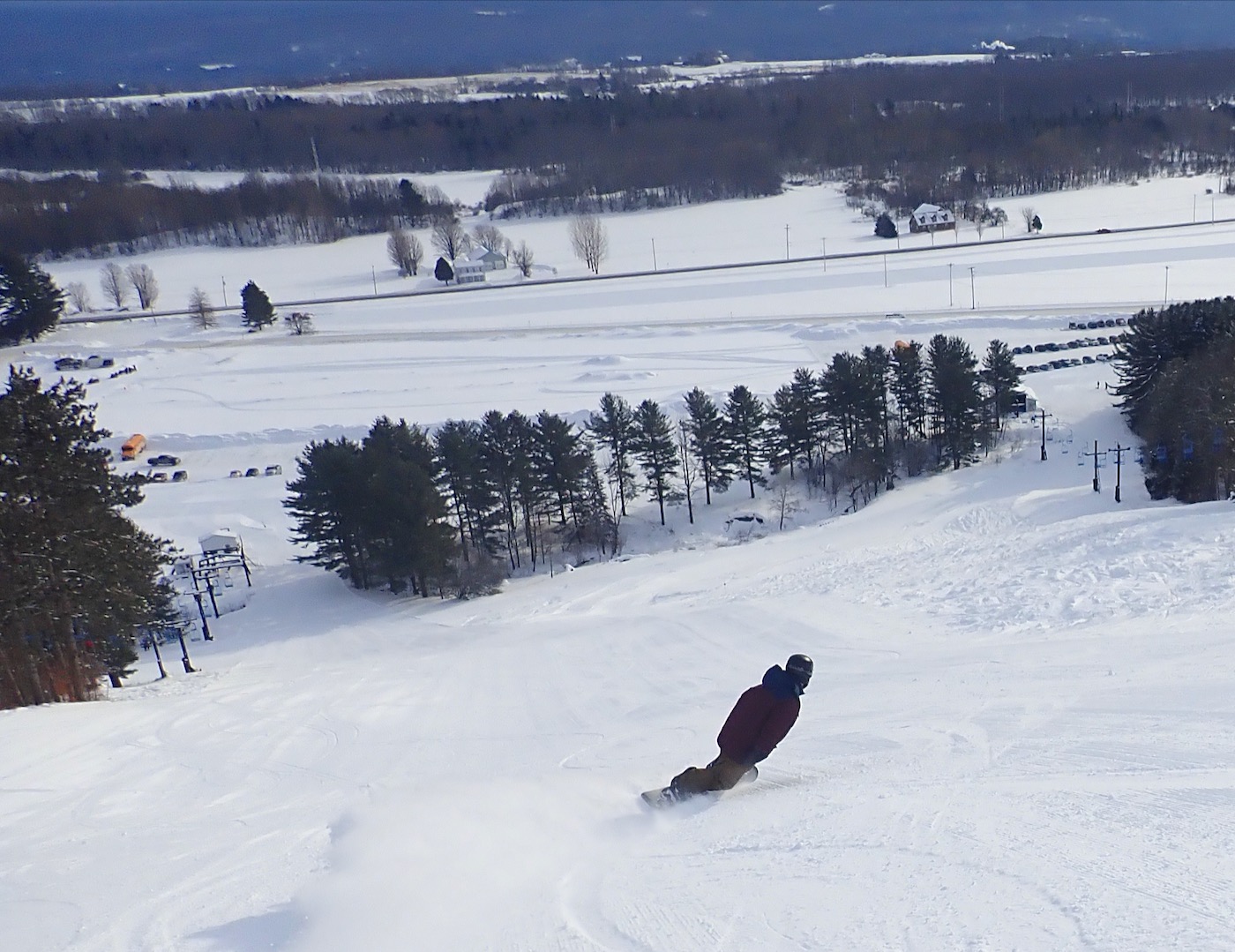 After lunch, Alex and I headed back to the Snow Pocket to find any remaining fresh snow. Ian, Nicola and Nick were headed back to the Cruikshanks glades to shoot some promo shots.
It was a sweet day, I never once edged on ice or hardpack, the sun was out and the beer was cold. I'll echo others who say there are no bad days at Snow Ridge. And we need all the good days we can get.