I started skiing in 1968 at Ski Dutchess in Beacon NY. It was at night and I was on rental skis. After setting off, I promptly rotated around and proceeded down the slope backwards until I fell on my behind. Pulling myself off the snow, something was ignited inside me and that fire still burns today. Skiing has rewarded me with some of the best moments and memories of my life.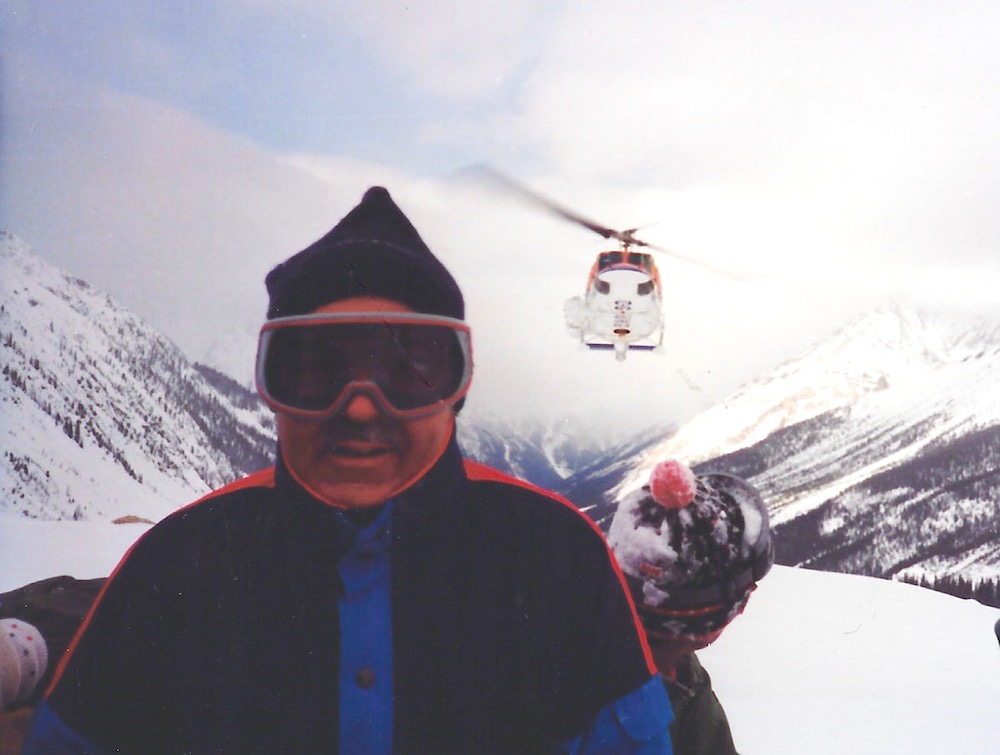 Twenty years earlier in Bombay NY, my future father-in-law, David Lee Ghostlaw was having a similar experience in an open hayfield adjacent to his home. On wooden skis without metal edges, skiing straight down the hill, over and over, he also experienced the magic.
Bean's Hayfield was the beginning of a lifetime achievement: skiing 103 different ski areas. His passion for the sport would change his life forever, leading him on a quest that started in New York and ending on the glaciers of the Alps.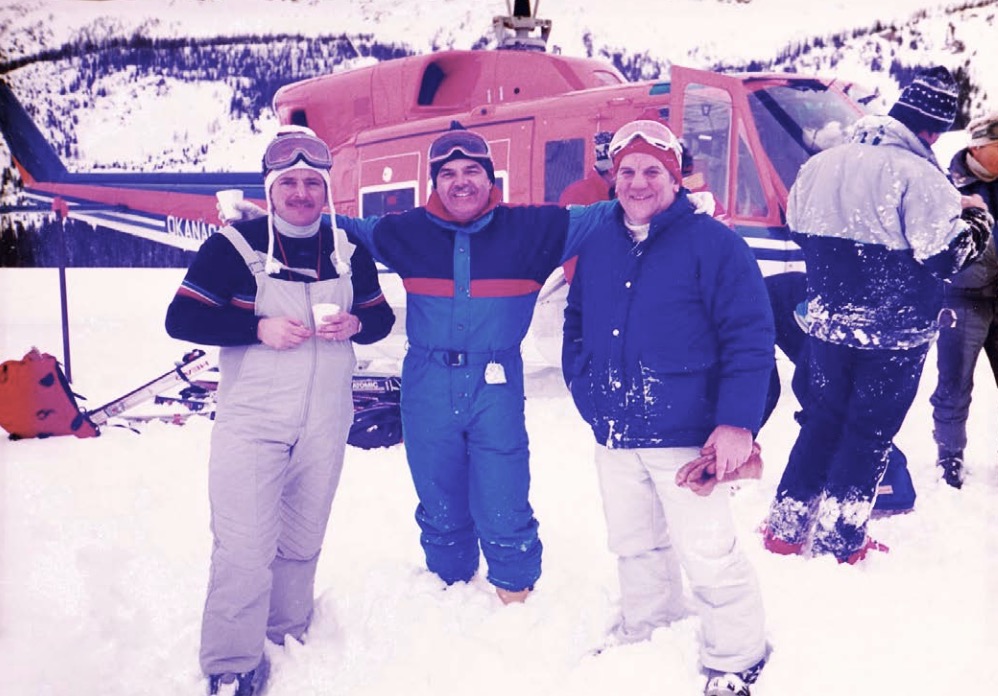 Dave's experiences paralleled the history of skiing in New York. From the late 1940's to the mid 1990's he skied at 60 individual ski areas, many of which are no longer in existence: Chasm Falls (now Titus Mountain), Fawn Ridge, Marble Mountain, Vestal Ski Area, Ski Dutchess, Big Bear, Ski Minnewaska and the list goes on.
In 1953 David began skiing Chasm Falls — run by Jack and Hazel Johnson — who had a home at the base of the mountain. The home had a warming shed with a Dutch-door that opened to their kitchen. Hazel made hot chocolate and cooked hot dogs and served them thru the door.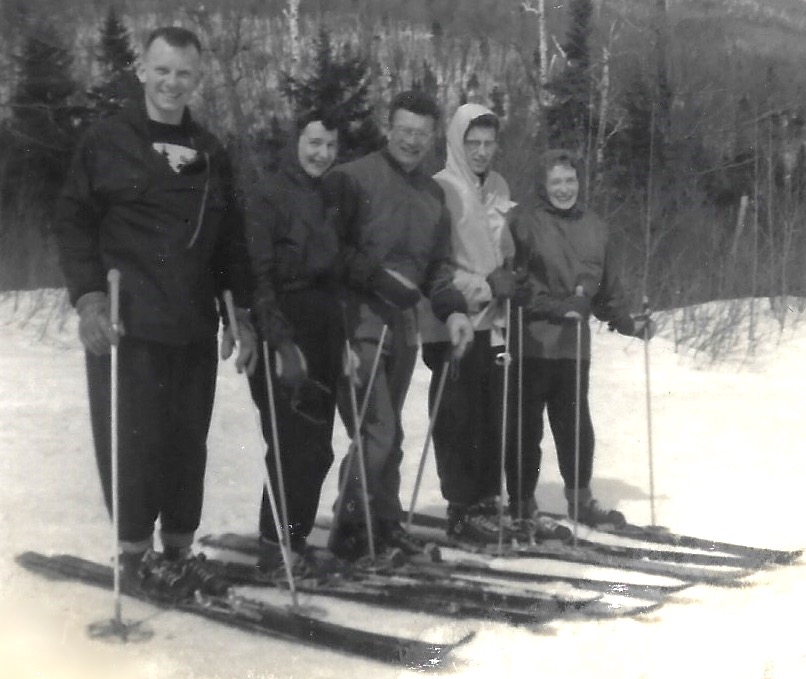 A 100 yard walk up a small grade led to a rope tow. It ran 2000 feet up the open slope into a grove of trees at the top of a steeper ridge. When you got off the lift, there were several trail options, some were fairly steep and others were more gradual.
At that time there was no mechanized grooming at the ski area, and learning to ski was to use all of your leg muscles to stay upright. Chasm Falls didn't have ski instructors, so we learned from each other. David subscribed to Ski Magazine and learned from teaching technique articles.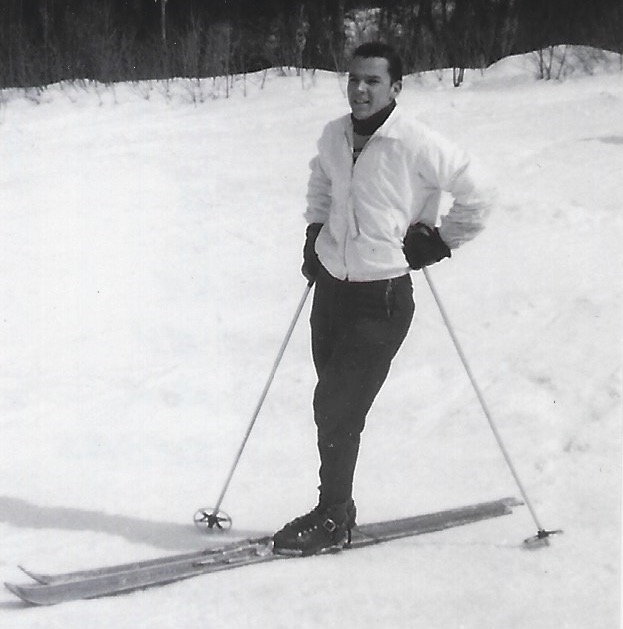 The method used in 1953 was called the rotational method, which is a bit like telemarking. You'd push the downhill ski out and in the direction of the turn, bringing the uphill ski around slightly behind the downhill ski. The leather boots of the early 1950s were square-toed and clamped into a "bear trap" binding attached to the ski. The binding allowed the boot heals to rise up from the ski as you rotated the downhill ski into the turn.
At that time skiing was still in its infancy as a recreational sport in the US. The area was only open on weekends as the Johnson brothers had a painting business to earn their living. A crowd at the ski area on a weekend with new snow on a sunny day was, at the most, 50 people. People skied untracked and tracked snow, and occasionally skiers would sidestep up the slope, to pack down the snow, and create a groomed surface.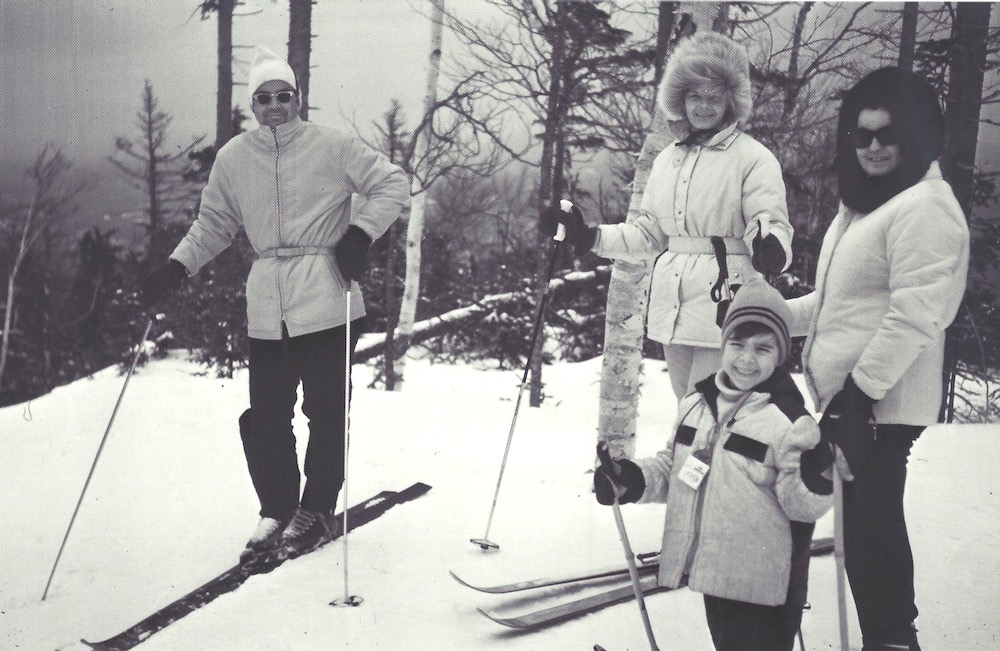 David Lee's only injury in nearly 60 years of skiing came in his second season at Chasm Falls. It was a sprained knee that occurred in a fall on a steeper pitch in ungroomed conditions. It was not serious and he was skiing again two weeks later. His mantra was: "If you don't fall, you won't get injured."
What is most amazing to me are Dave's collection of stories. For each ski area — all 103 of them — there is a story. Stories of friends, adventures and memories. My favorite story, on a snowy winter day in 1968, Dave taught his daughter Karen how to ski at Mount Storm in Stormville NY.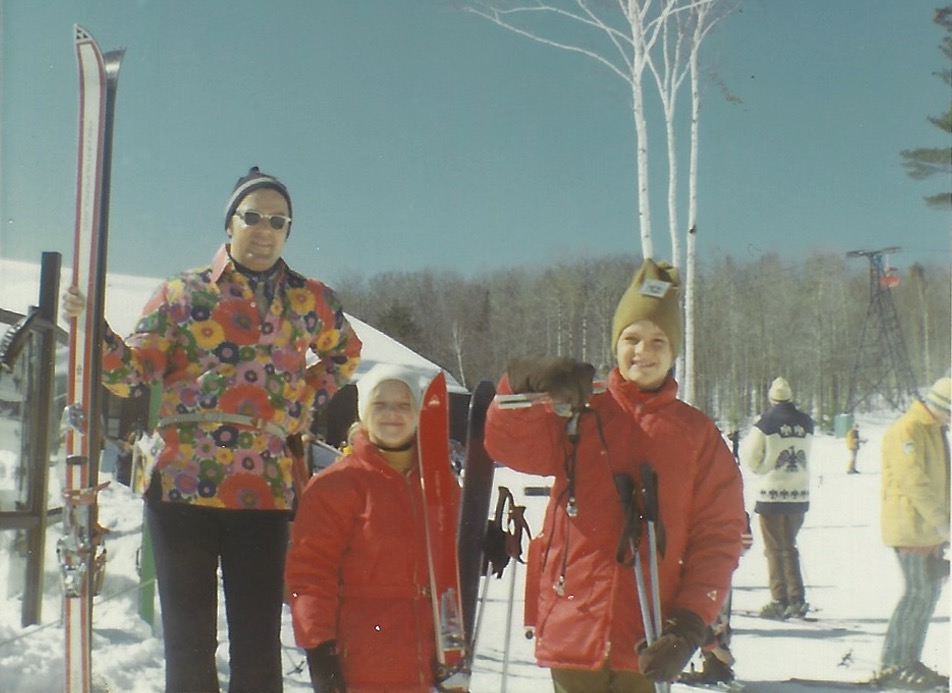 On that day another fire was ignited, and together, with Dave's help, Karen and I have raised a new generation of skiers. I know that Dave's passion will live on for generations to come, and I am again so thankful and lucky to have been touched by Dave, and this amazing sport that we all love.
Eventually Dave spread his wings moving on to Colorado, Utah and British Columbia, skiing Jackson Hole, Sun Valley, Aspen, Alta, Park City, Panorama, Kicking Horse, Whistler, the Farnham Glacier and many more. Moving on to Europe, Dave conquered Wengen, Murren, Kline-Schedegg, Val d'Isere, Tignes, Cervinia and Zermatt in the Swiss, French and Italian Alps. 103 ski areas in 59 years on the mountains, an amazing lifetime achievement.
Dave is currently 78 years old, residing in Stuart, Florida and though he can no longer ski, his passion for the sport lives on.