Nyack Beach State Park was one of my earliest discoveries when I moved to Rockland County twenty years ago. It is situated on the western shore of the Hudson River, nestled between the water and steep wooded slopes and cliffs.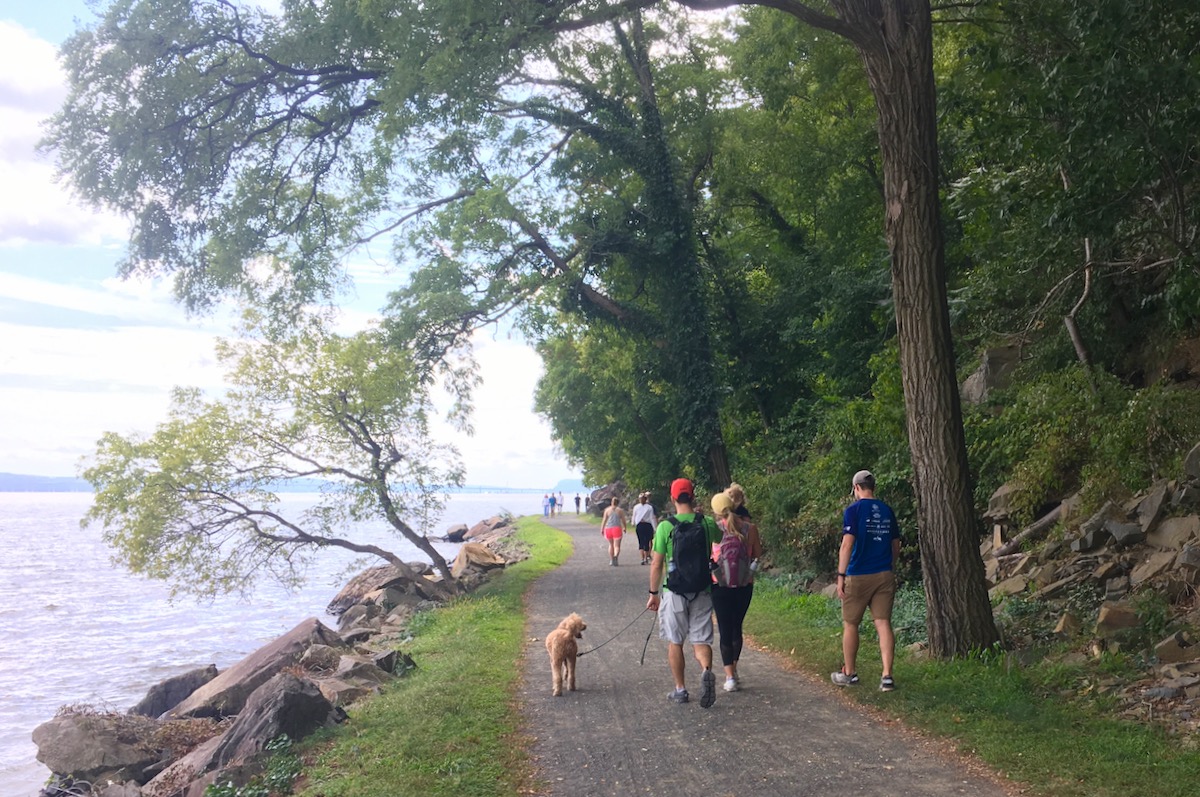 To the south, in Upper Nyack, the river's shore is lined with expensive homes with boathouses, some owned by celebrities, and a series of marinas. Rockland Lake State Park touches the northwest borders of Nyack Beach on top of the cliffs.
It's not really a beach. There is a sandy part south of the parking area but you're not supposed to swim there. And the park isn't protected in any way. You're on the northwest corner of the Tappan Zee and you have all the tidal currents and winds that are common to the area. Not a good place to swim.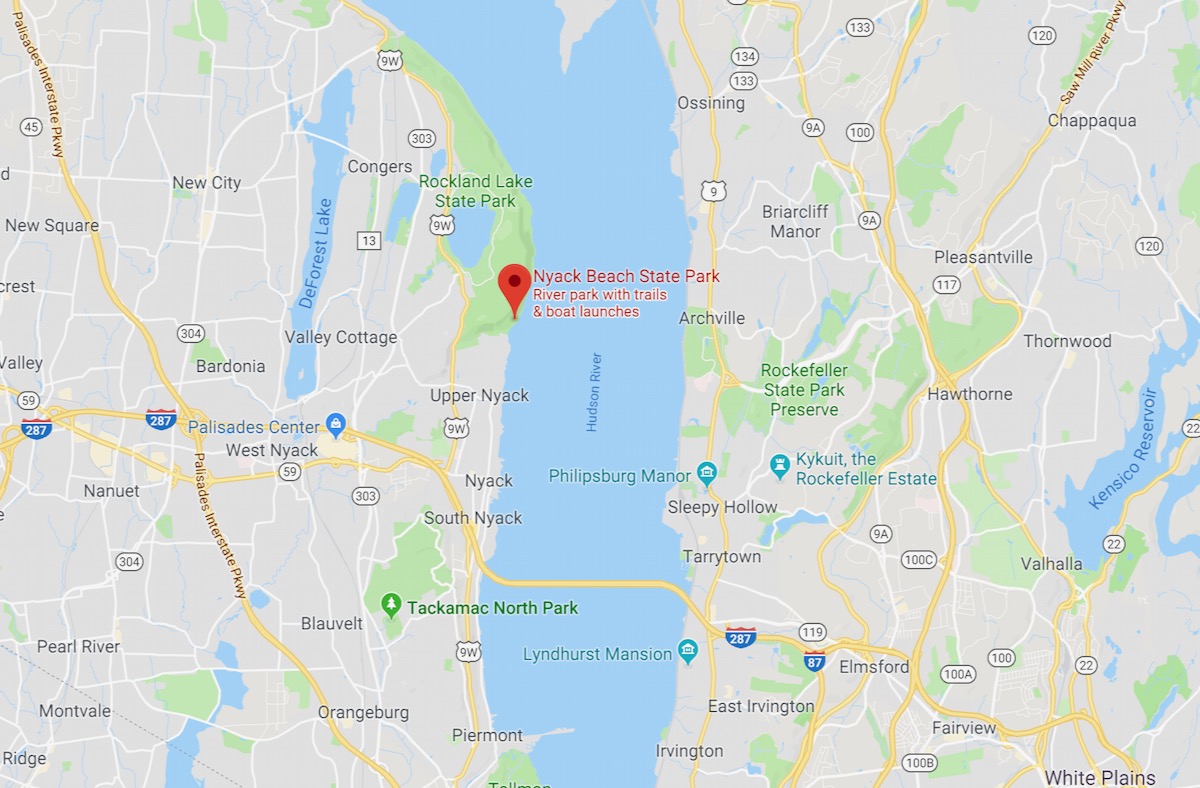 It is a great place to have a picnic though, or go for a walk. There are signs near the parking area with dire warnings regarding the risks of eating too much fish from the river's still suspect waters but I see lots of folks fishing there whenever I visit. I don't go to fish or grill burgers;  I ride a bike path that runs along the water's edge.
The majority of it is civilized flat asphalt or compacted fine gravel. A mile or two north the path veers inland and climbs up a steep hill. Eventually you come to a fork where you have to choose to either go up the hill to a little road which connects you to Rockland Lake State Park or further north along the path until it eventually brings you to the town of Haverstraw.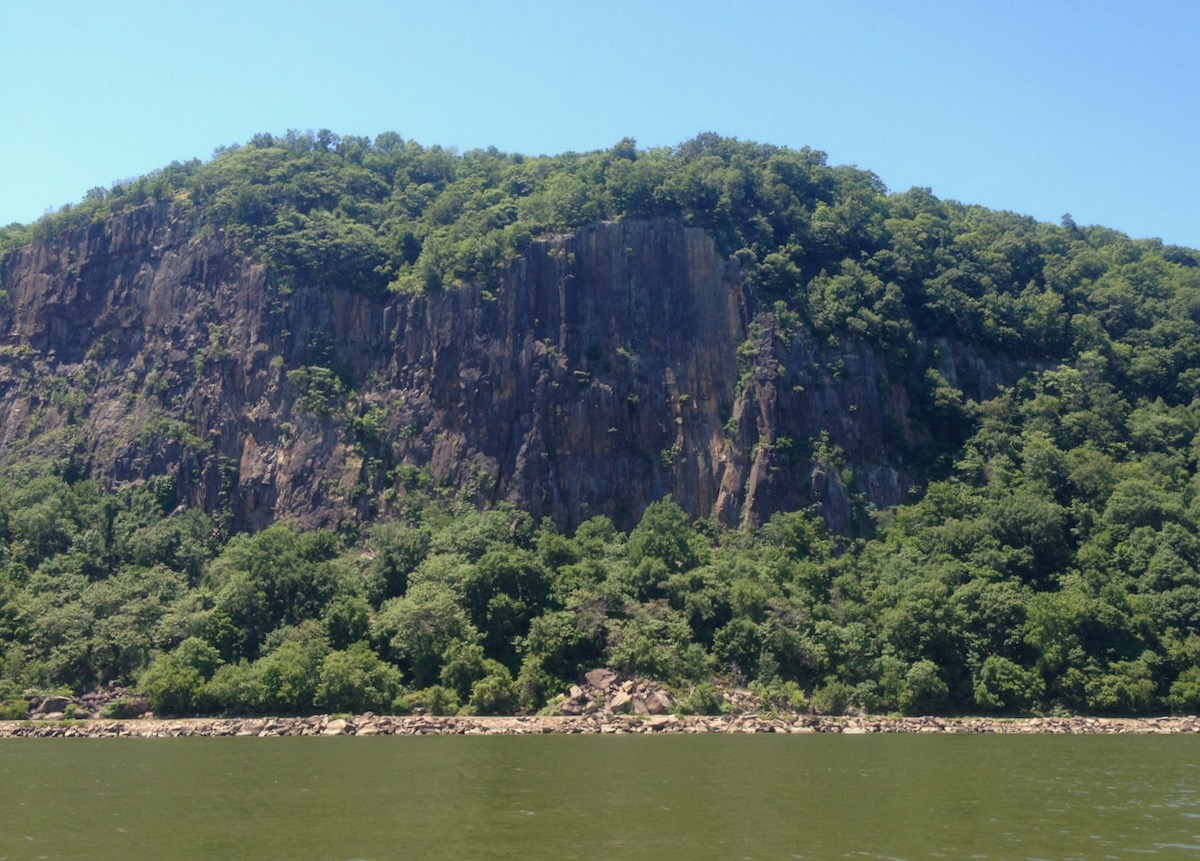 On our most recent visit, Junior and I took the path all the way up. It's a nice ride, mostly under tree cover, with lots of gentle ups and downs. Near the fork with the path to Rockland Lake, there are a few side trails to be explored. Some of them are pretty fun.
I guess we're not supposed to use those trails anymore because there are now numerous logs felled across them, apparently on purpose. Maybe they were never sanctioned in the first place. Nowadays, there's a lot of stopping and dragging over logs in order to make it through and the upper half of the most enjoyable downhill is blocked. So don't go back there. Really.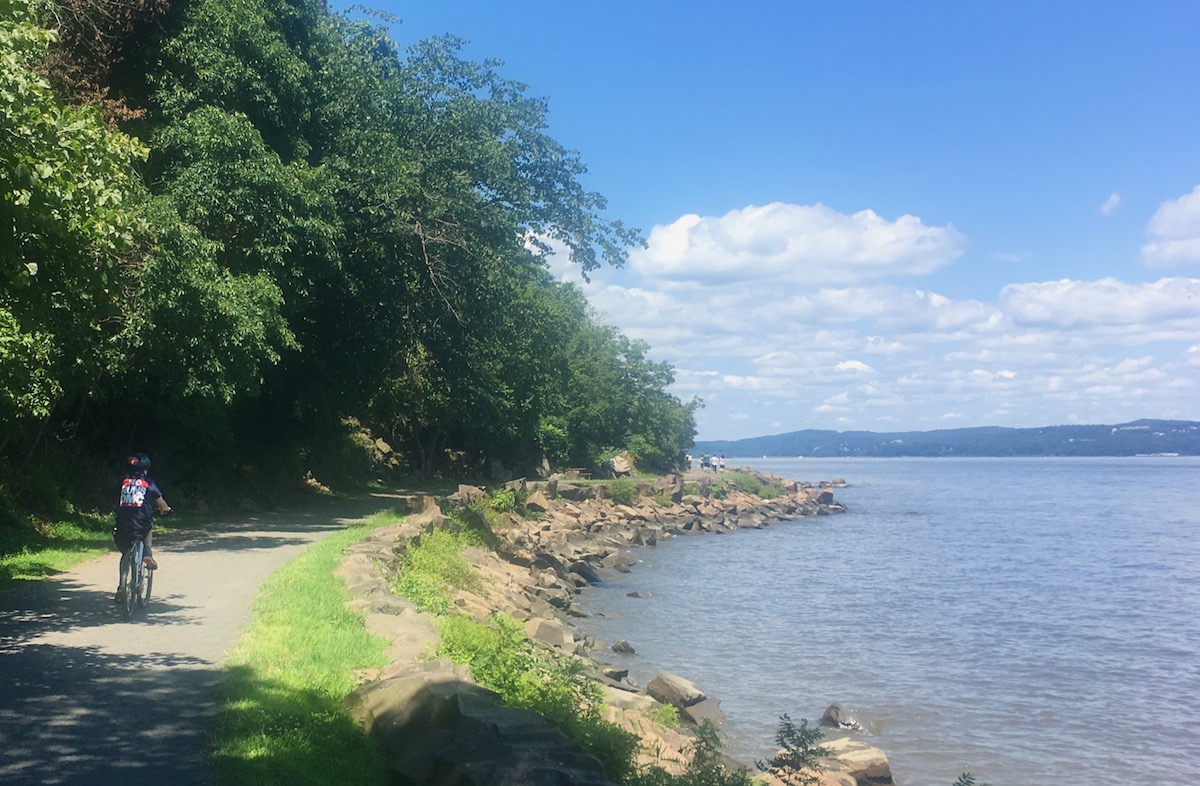 My favorite reason for visiting Nyack Beach has always been to launch my kayak. For that purpose the place is perfect. The cliffs are close enough to the Hudson that waterfront development is impossible from the parking area all the way north to Haverstraw. Once the bike path climbs up into the trees, paddling here can almost fool you into thinking you're not smack dab in the middle of one of the most densely populated parts of the world.
Almost. Often, there's a speed boat or jet ski making noise and a glance over your shoulder will reveal a huge bridge, a railroad line, Westchester County's waterfront and a barge or two being pushed along the river. But if there aren't any jet skis around and you've paddled far enough north that you can't see the parking lot, or bike path, or Rosie O'Donnell's house, and you refrain from turning your head in the wrong direction, you can pretend for a little while.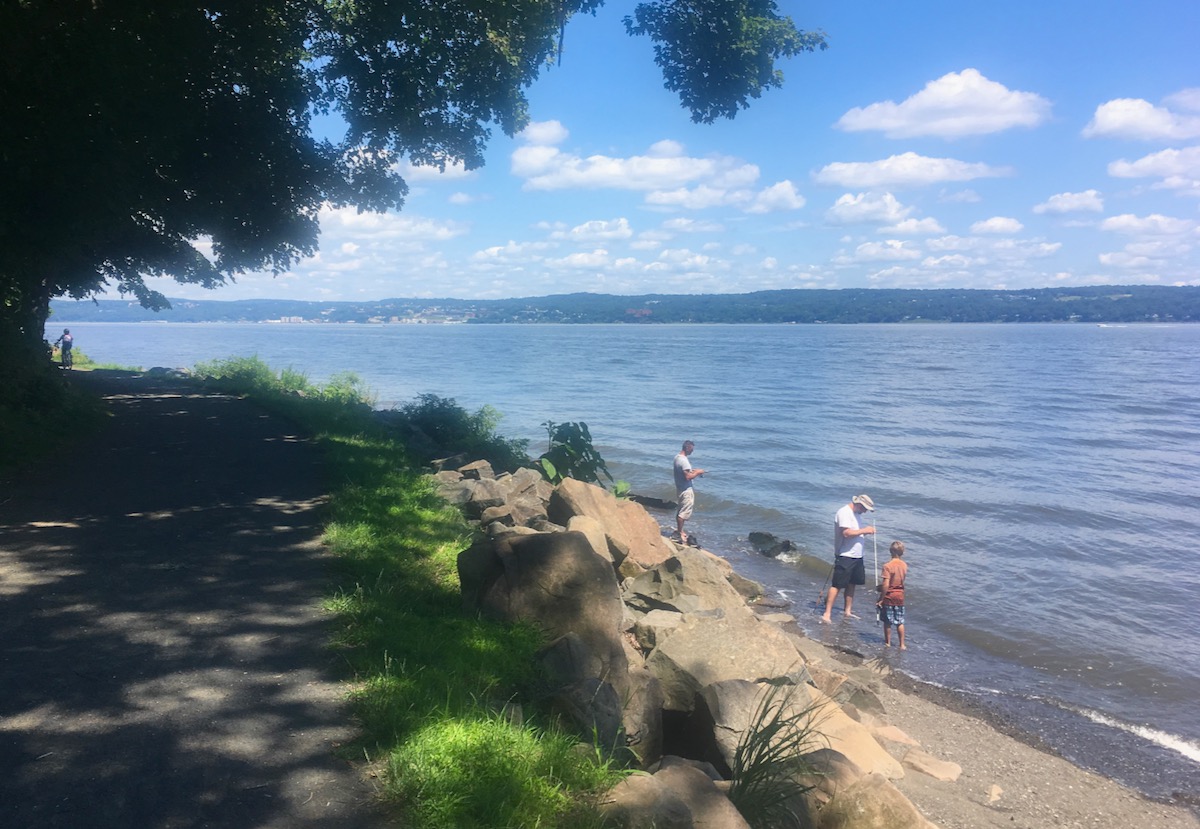 Unfortunately I can't launch my kayaks from Nyack Beach right now. A retaining wall that supports the road from the park gate down to the park collapsed recently. There's a second parking area higher up the hill on a plateau at the base of the cliffs that's perfectly good for accessing the biking and picnic areas but it would make for a pretty onerous portage with a kayak on my shoulder. When I asked the person collecting parking fees admitted it would probably be next year before it got fixed.
So this year, we've only been able ride our bikes at Nyack Beach, which is okay. It's still one of my favorite spots in Rockland County. I highly recommend it.