The model runs are finally starting to converge. Wednesday's 18z GFS and NAM are calling for a developing coastal low that stalls over the Gulf of Maine. This will bring moderate to heavy rains to the mountains.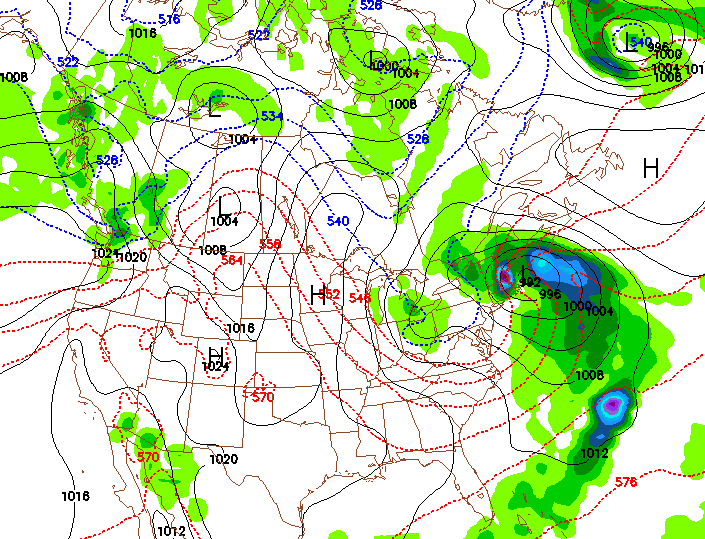 What makes this system interesting is that there will be just enough cold air aloft and strong vertical velocity for wet snow to fall in the Adirondacks above 3,000 feet. Amounts are hard to pin down due to the fact that there really isn't much cold air at the surface.
The first snowfall in the northeast is always fun to predict and watch.