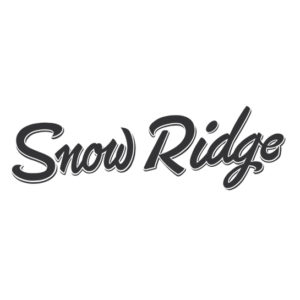 Cyndy Sisto and Nick Mir have worked in the ski business in Central NY for decades.
In 2015, the mother and son team bought Snow Ridge on the eastern edge of the Tug Hill Plateau and have been working to take the ski area to the next level. This summer the resort has been especially busy hosting annual events like the Lovely Time Music and Arts Festival and the TugMudDare Run. A new disc golf course and skate bowl has been built, and recently the resort announced new mountain bike trails.
We tracked down Nick to learn more about him, work done this off season and plans for the ski area.
---
NYSkiBlog: Where are you from?  How long have you been skiing in New York?
Nick Mir: I grew up in Fabius NY, right down the road from Toggenburg. Close enough that the bus would drop me off to Tog in the winter. My mom Cyndy, the owner here at Snow Ridge, ran the office and marketing at Tog for 32 years.
I started skiing when I was 2 years old. My mom sent me out by myself as soon as I could get the bar down on my own. She would have the lifties check in on the radio and the ski patrol would follow me down. I raced right through high school and that's actually how I was introduced to snow ridge. We would come for the Silversmith Race. We came for racing, there was no powder.
I started working there when I was 16, I ran the shop and the park. After college I headed out west.
What was your reaction when you heard Toggenburg was closing?
It's a bummer. I put an open letter out to the community shortly after it happened.  We knew what was happening a little bit ahead of time, so we had time to digest it. I grew up there and to see a place like that go out of business is tough. There was a huge outpouring of love from the community, it's going to be missed by a lot of people.
You're always working, do you get to ski?
I get out about 10 days a year at Snow Ridge.. I always make the pond skim and got out for the park jam last year. Once we close up for the season, I take the family to Killington and we get a few more days in there.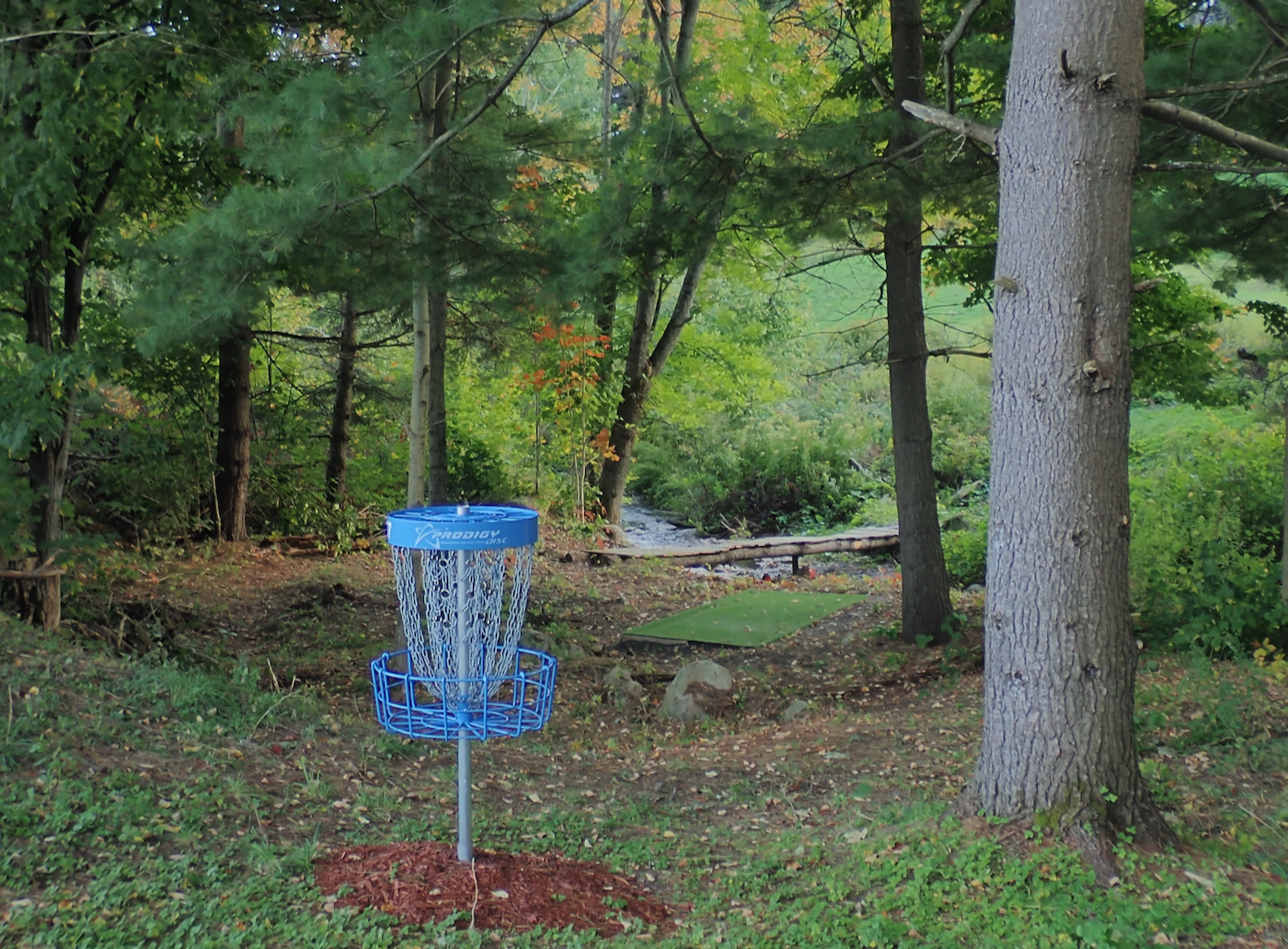 What is your favorite terrain at Snow Ridge?
I really like Amazing Grace and the glades on the North End. There's a big drop on far skier's left. When there's snow, that's where it's at, for me. It's one of the gnarliest drops. That whole area over there is super fun.
What surprises people the most when they come to Snow Ridge?
If they've never been before, and they've never experienced the lake effect up here. Growing up in Central NY you see lake effect, but not like up here. There are times where you can't see a foot in front of your face. If you are lucky enough to be up here when it's happening it's insane. For most people it's the terrain. When we are fully open on a weekend and you can have fun all day.
What's your second favorite mountain to ski?
I spent 3 years in Breckenridge and really got to know the mountain so I have to mention it. My all-time favorite place has to be Mt Baker. That place is unreal, absolutely wild.
Our audience is all about infrastructure. What's going on at Snow Ridge?
We have done a ton of work to the buildings, like new sidings and new bathrooms in the Wax House.  We put in a disc golf course this summer which was a huge addition. We just started building the mountain bike trails last week.
A lot of ski areas are embracing disc golf to fill out off-season activities…
The Lovely Time guys approached me. They came with the idea and ran with it. Those guys have done all the work on the course, and it turned out really nice.
Tell me about a Lovely Time.
It's an annual music and arts festival that keeps growing. It's a really creative event. The skatebowl is the highlight. Those guys built it this summer and it shows their commitment to a really cool event. We're looking forward to continuing to host it.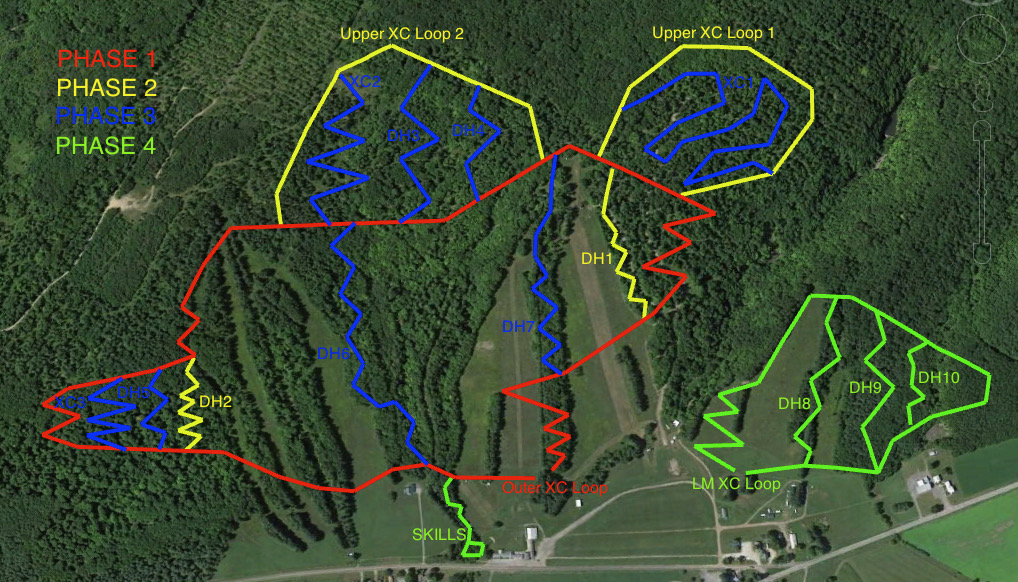 Your MTB post on social got a lot of traction…
We have a plan over the next 4 or 5 years to build out an entire bike park. We want to get the cross country loop done first. In the future we'd like to have lift access or trolley access. We might put in an access road.
We had our first clean up day recently and it went well. Eli the trail designer brought his machine out and we got half way up the main climb. Now it needs to be cleaned by hand. We definitely need more volunteers. It won't happen if we can't get help clearing out the trails. The trails will be free to ride until we get lift access, but even then it will be free if you want to pedal. We feel like we are off to a good start.
What's new for the upcoming ski season?
We added 5 new trails last year and we added another 5 this year bringing us up to 31 total. We are really excited about adding glades to our learning area. We are doing a full revamp of the chairlift in that area dumping a ton of money into it.
Snowmaking… we bought two TechnoAlpin fan guns and 2 HKD stick guns. That practically replaces our entire fleet. We just bought a new PistenBully Park Pro Snow cat. Having two groomers is huge, to cover our terrain and have a back up.
Last year was really different with COVID and posed some challenges. How did it go?
We had a great season. It was certainly a year like none of us have ever experienced before. Our staff was great and the folks who visited followed the rules. That's really the only reason the season was possible. Skier visits were through the roof. Our season pass sales are also very strong. I think we brought a lot of people back to the sport. A lot of people came here who haven't been here in years or have never been, and had a great time. We really built our skier base.
You finished the season strong with the pond skim and park jam. What can we expect this year?
Pond skim, obviously we are going to do that every year. That's a given. The park jam will definitely be back, to be hosted by the Lovely Time guys again. The new magic carpet opened a new opportunity. We built out the park for it and we're super-hyped how it came out. We've been talking to the guys at CNY Free Ride to try and coordinate schedules. We are also looking for a new park manager, someone to help us see our vision through. We will be putting that out there shortly.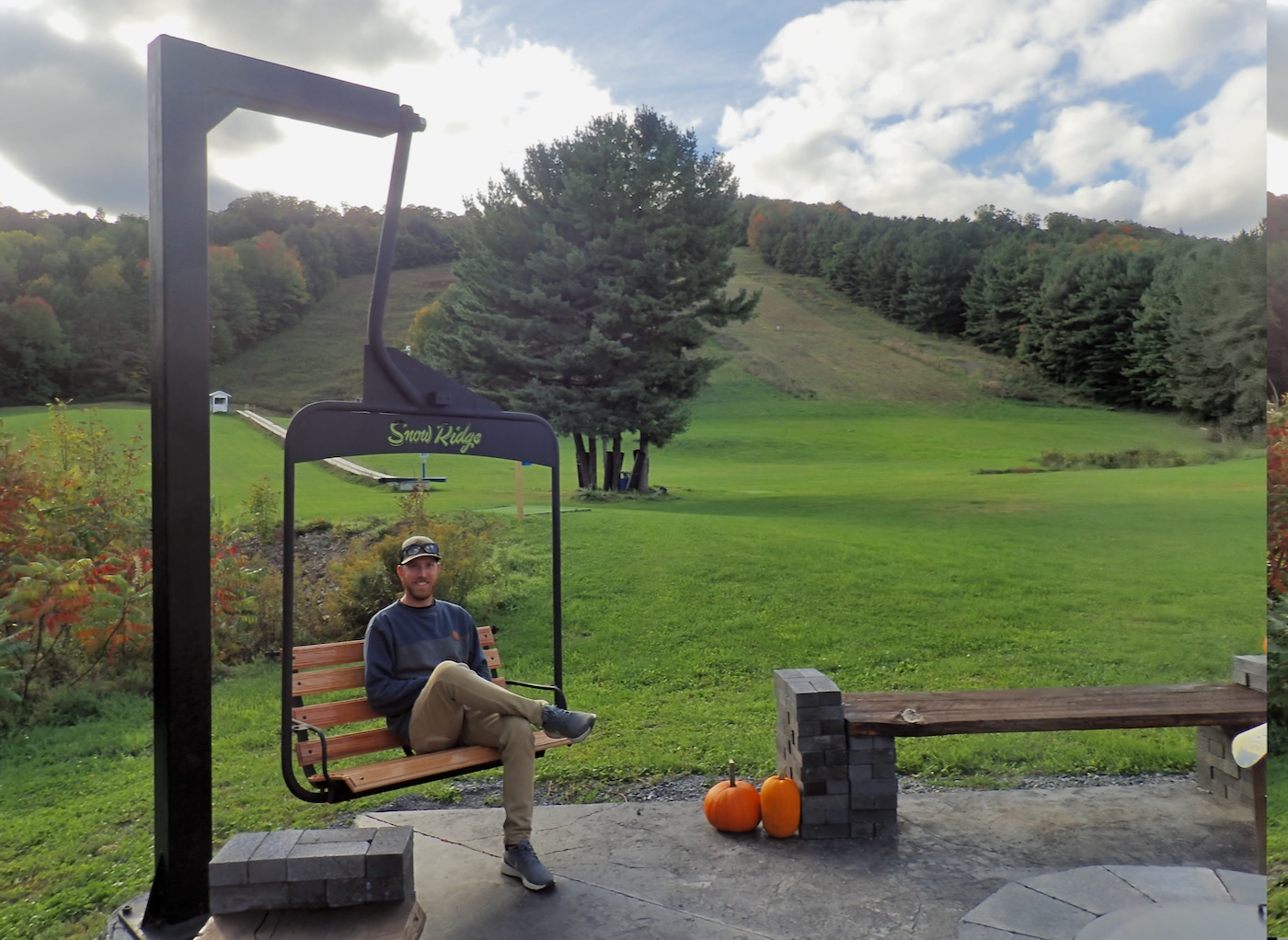 Farmers Almanac says it's going to be a good winter. Are you buying in?
I have no other choice, because if it doesn't it will suck. You know we only had a 155" last year, I say only but still for the area it was great. That was the least amount of snow we've received since I've been here, but it was still a great year because it never melted. I'm more concerned with it staying below 30 degrees. It stays cold then we always have snow.
Last year the Snow Pocket was off the hook.
We added the Sap Line glades last year. Of course people have been skiing there for years, we just made it official. In the future we plan to expand that a little farther out and all the way down the hill. On the northside of the snow pocket we added lower pocket glades that came out really good. This year we are adding glades to the Upper Pocket.
How far do you guys own south of the pocket?
Quite a ways. It's kind of a weird chuck on the map. It's like a rectangle that goes straight out. We can go out quite a ways, the problem is of course getting back.
What can you tell us about your first year with Indy Pass?
The first year of Indy Pass was a success, for sure. Definitely looking forward to seeing where it goes, as they add some more NY resorts, pass numbers grow, and people start to see what we have to offer at the Ridge.
What else should we know?
The tavern is now open. Full service for the rest of the fall through the winter. We have a new manager and changed the layout. The Full Send Wings will be back, but we have a brand new menu too. We will be showing a couple movies in November. We always show the Warren Miller movies. That will be the second weekend in November. We haven't finalized everything yet, but it looks like we are also going to do a double feature with the faction movie.
Thanks for your time Nick.
You're welcome.