Anybody that's been paying attention to the evolution of skiing the last couple decades couldn't help but notice the steady growth in popularity of uphill skiing.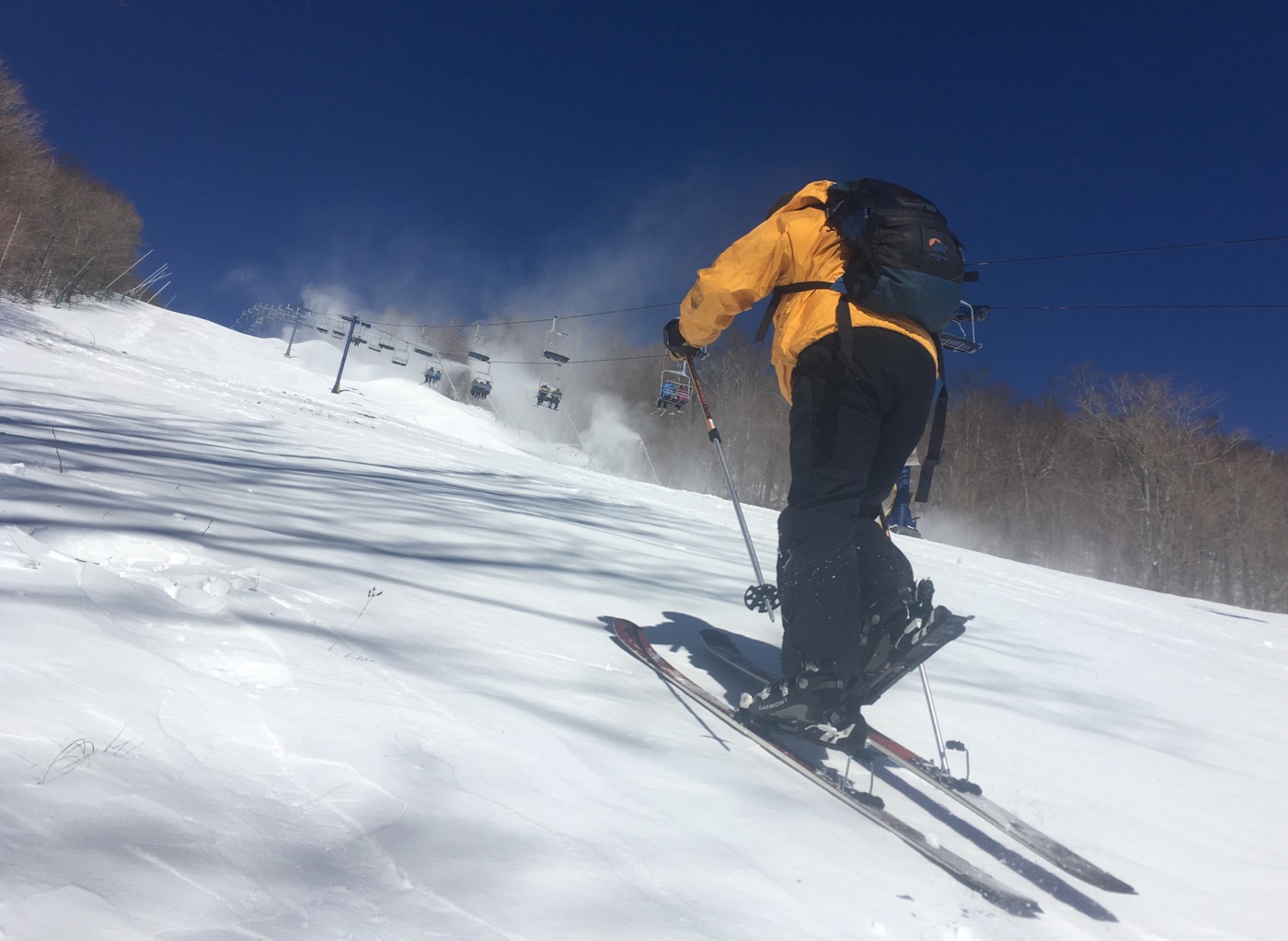 I've thinking about jumping in too. I have this vague idea that my mid-life crisis will involve the backcountry and I'm trying to prepare. A few years ago, with an EMS gift card burning a hole in my pocket, I picked up a pair of Petzl Alpine Trekkers.
These are hinged devices that click into regular alpine bindings that allow you to get into the game at a relatively low cost. I grabbed a pair of factory blemished climbing skins from Sierra Trading Post and I was off.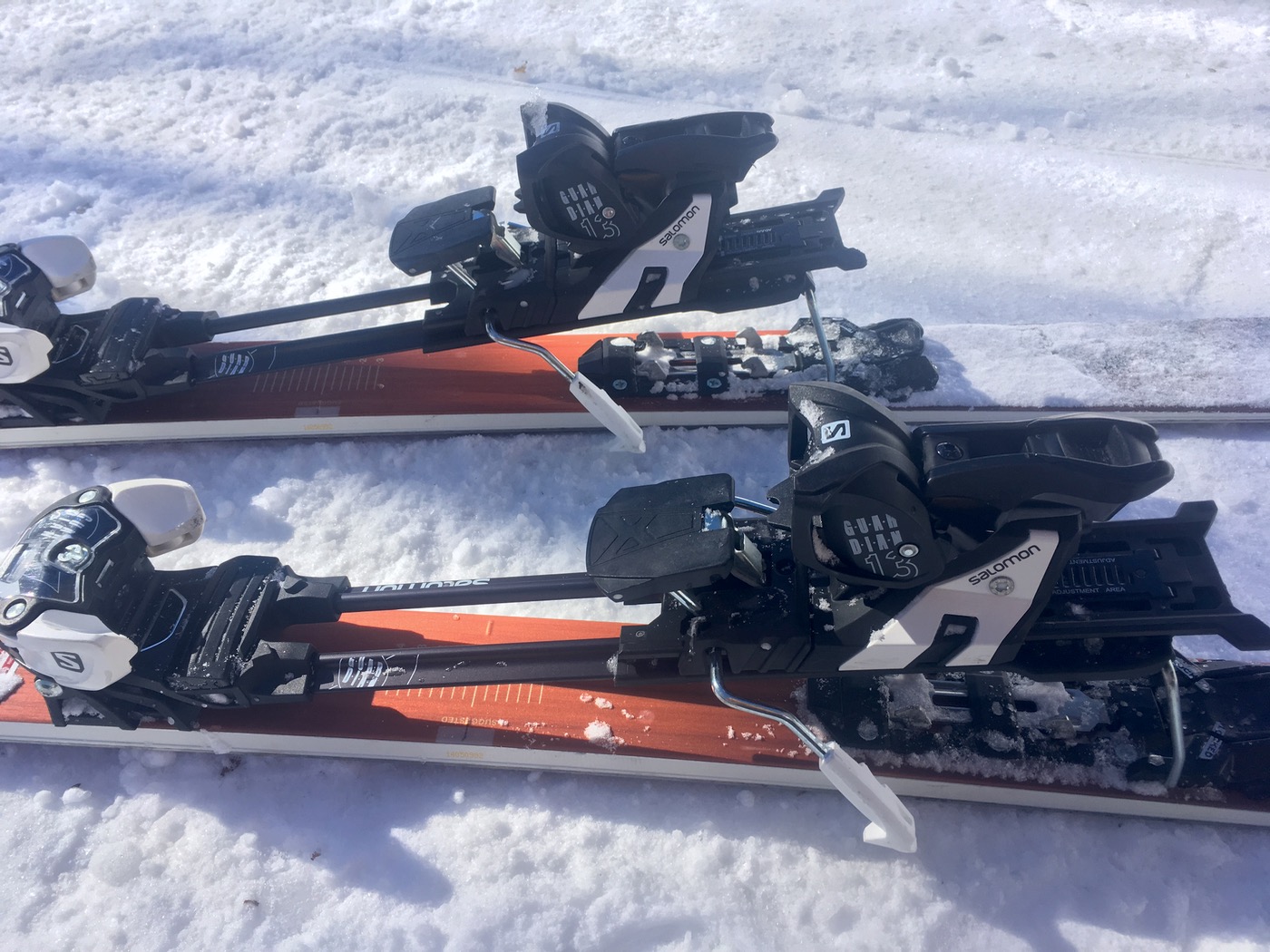 The trekkers were adequate for exploring defunct ski areas and climbing small hills in nearby state parks. Still, even on those limited excursions, they weren't ideal. They have a high center of gravity and getting in and out of them adds a lot of time to the transition from uphill to downhill.
I started considering real gear for side or backcountry adventures. I picked up a set of adjustable poles and when I came across a too-good-to-pass-up deal on AT boots, I grabbed them.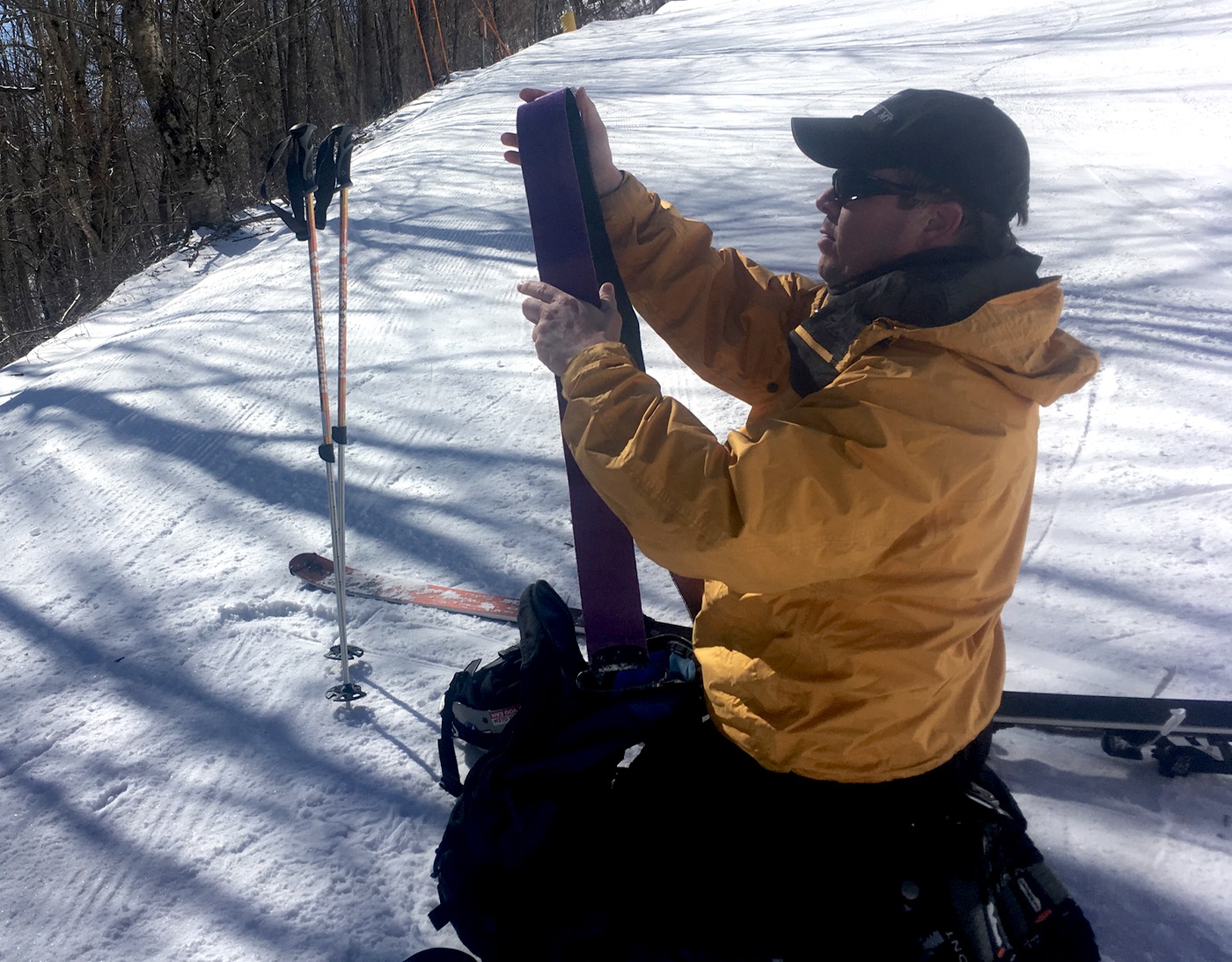 This past fall when I sprung for a new pair of skis, I mounted them with AT bindings. The vast majority of my skiing is still inbounds and lift-served. But now, when the hills near home have snow, I'm able to get out and explore more easily. After learning to use my new gear close to home, I just couldn't resist trying them out at a resort.
While my kids were riding the lift, I pulled out my skins, unlocked my heels and got a great workout. My past efforts have been a few hundred vertical feet on mellow slopes. Pushing up 1000 feet on the steeper runs at Plattekill was a whole different thing. Temps were barely in the teens but very quickly I was opening ventilation zips and swapping my helmet for a baseball cap.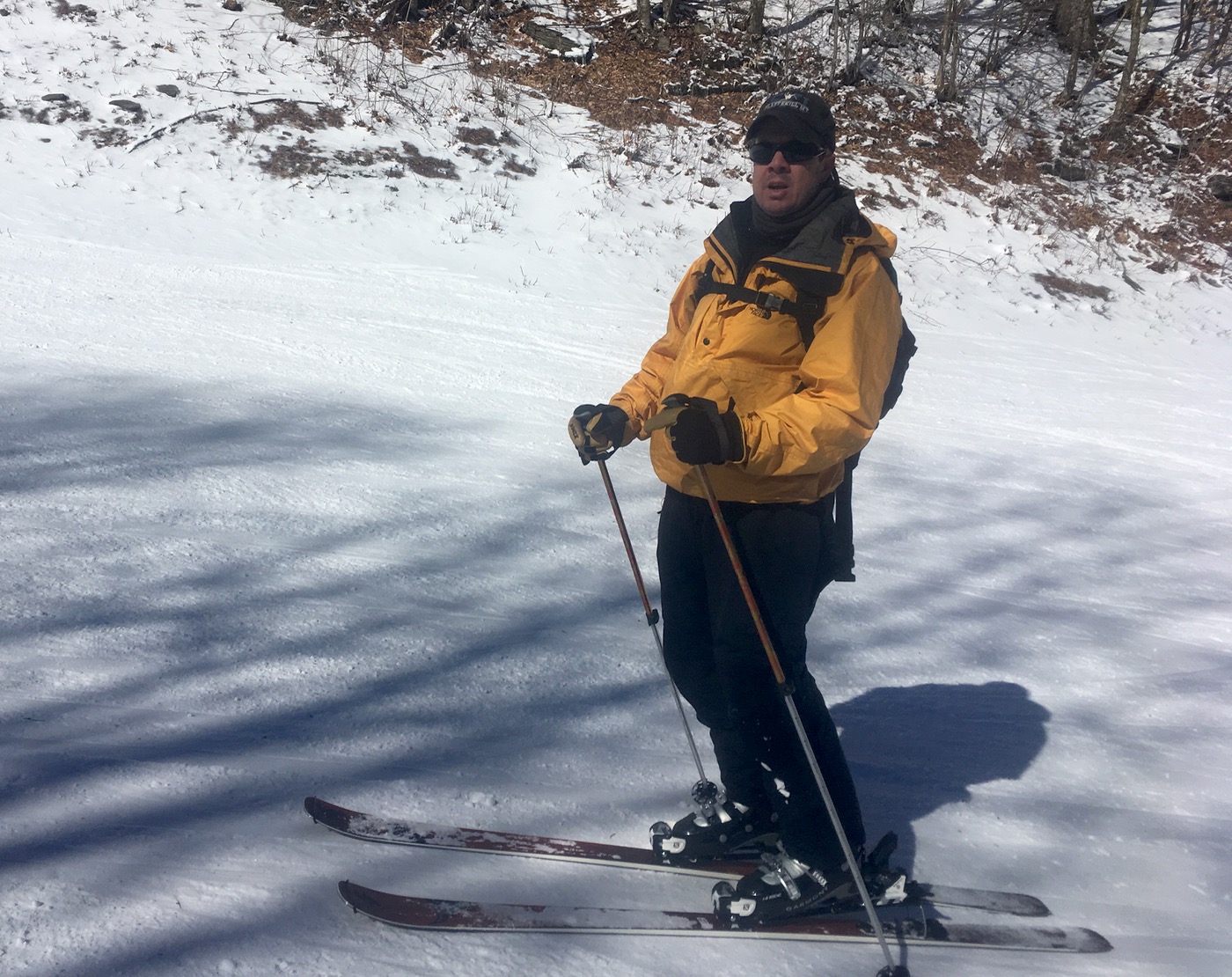 I still have a lot to learn. I found that when skinning up the steeper sections it was important to keep the skis in contact with the snow even when sliding forward. I didn't realize I was picking my feet up until I lost traction a few times. In spots, I had to zig zag a little; I wasn't sure if I was trying to go up something too steep or if it was due to poor technique.
Once, I got tangled up and fell over, just as my son went overhead on the triple. Junior got a kick out of that and yelled "Brownski is downski!" Thanks kid.
Still, I made pretty good time. Previous explorations closer to home had helped me with my transition skills; I got my skins on and off easily enough. Granted my kids got three runs in the time it took me to get one but that's part of the game. I'm looking forward to traveling in a new direction.