Everything changes and from what I can see summer vacation is no different. In the old days, we'd use our time off to explore the Siamese Ponds Wilderness and the south central Adirondacks.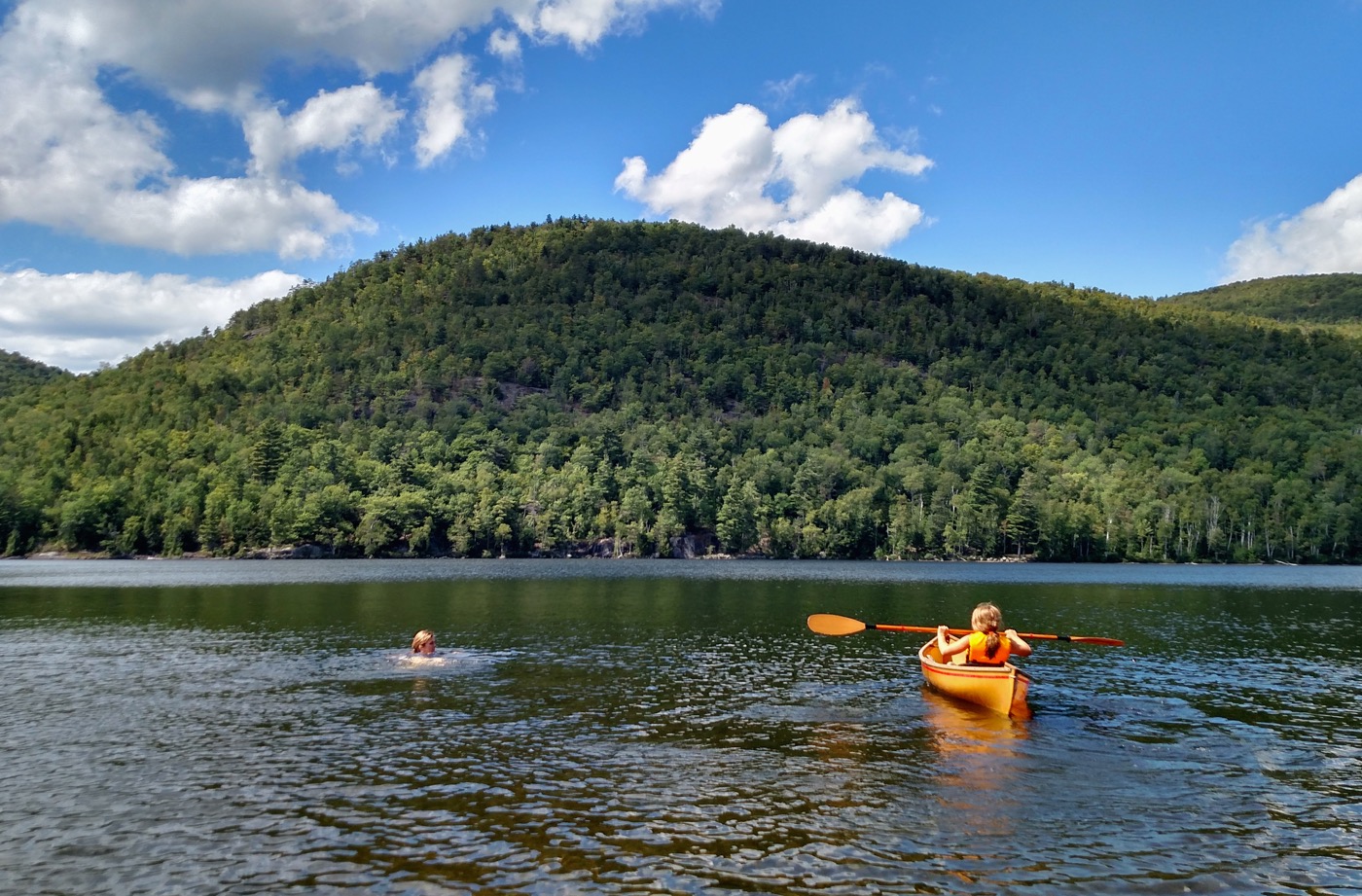 We'd push our week or ten days of time off as late in the season as possible. That time right after Labor Day is possibly the best time of the year in the mountains, outside of ski season.
Now we take it when we can get it. When our daughter entered kindergarten, like many families, we moved our vacation into late August, after camp and before school. Sometimes, our schedule of activities shortens that long week in the mountains into a long weekend.
But something else is happening to change the nature of our time in the mountains. We're nesting.  Instead of using the cabin as a basecamp for Adirondack adventure, we're kind of… hanging out.
Last Saturday we drove up midday, all of us sleepy, from our over extended lives.  I alternated driving with Zelda, and working via email and phone, when not behind the wheel. After we arrived and all day Sunday, we hung out in the hammock, swam and paddled on Thirteenth Lake.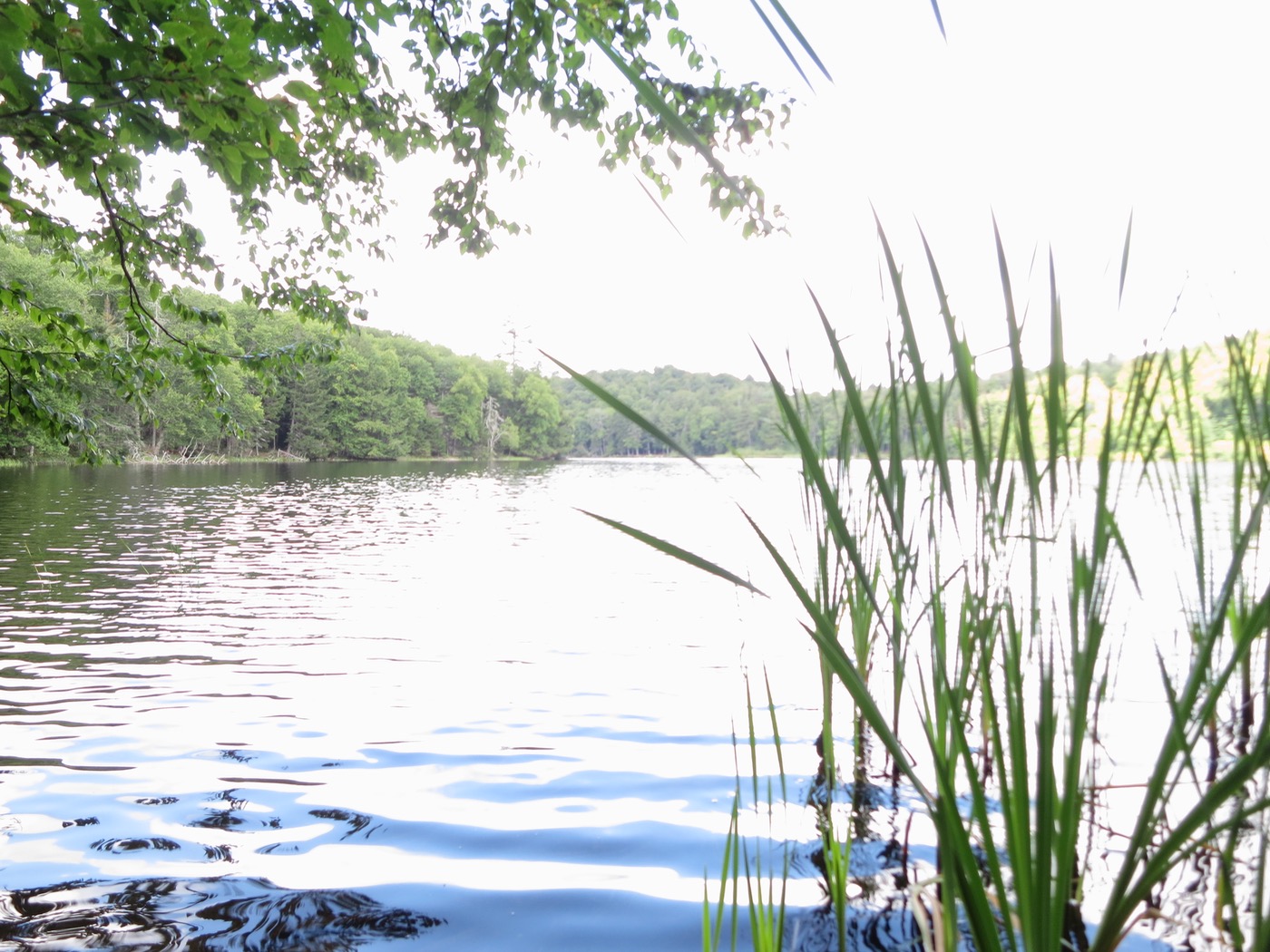 Part of what is keeping me close to camp are the new nordic/mountain biking trails we built last summer. Under the guidance of Steve Ovitt at Wilderness Property Management, we designed and constructed two miles of trail that have kept me busy walking, riding and maintaining the trails.  For me, on the trails, the work is as fun as the play.
Tuesday we took another leisure start, with the girls sleeping in while I did more trail work and rode all morning long. In the afternoon we climbed to the the Balm of Gilead cliffs, a super easy local hike with big view rewards.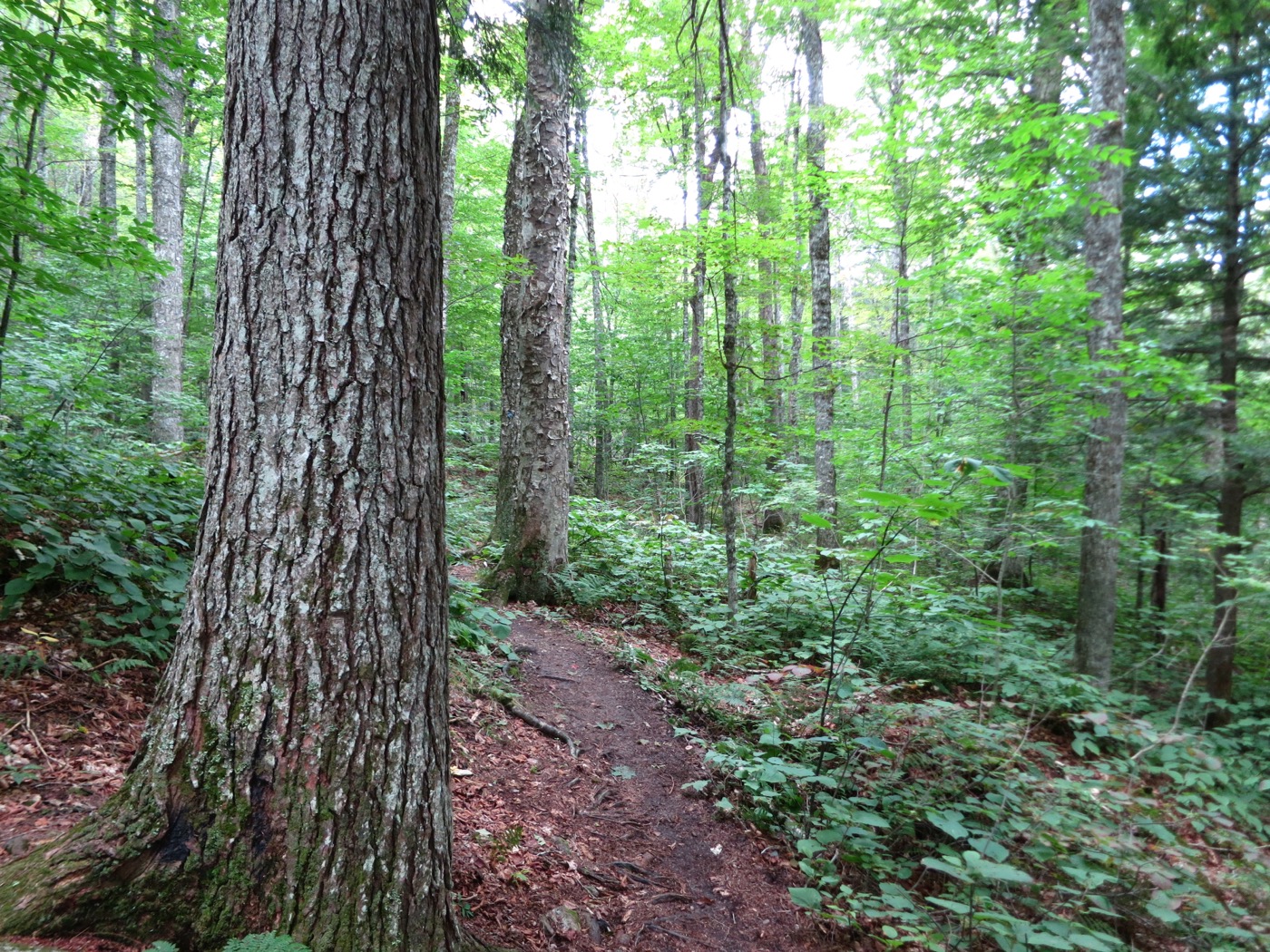 On Wednesday, we ventured relatively far afield. While the Blue Ledges on the Hudson are only a few miles from North River as the crow flies, the trailhead lies at the end of a long trek down the often rutted Northwoods Club Road.
The hike is a family favorite for the destination which includes beautiful and massive cliffs which loom over a sandy beach and smooth lunch rocks. I dig the massive decades old trees that are sprinkled in along the route.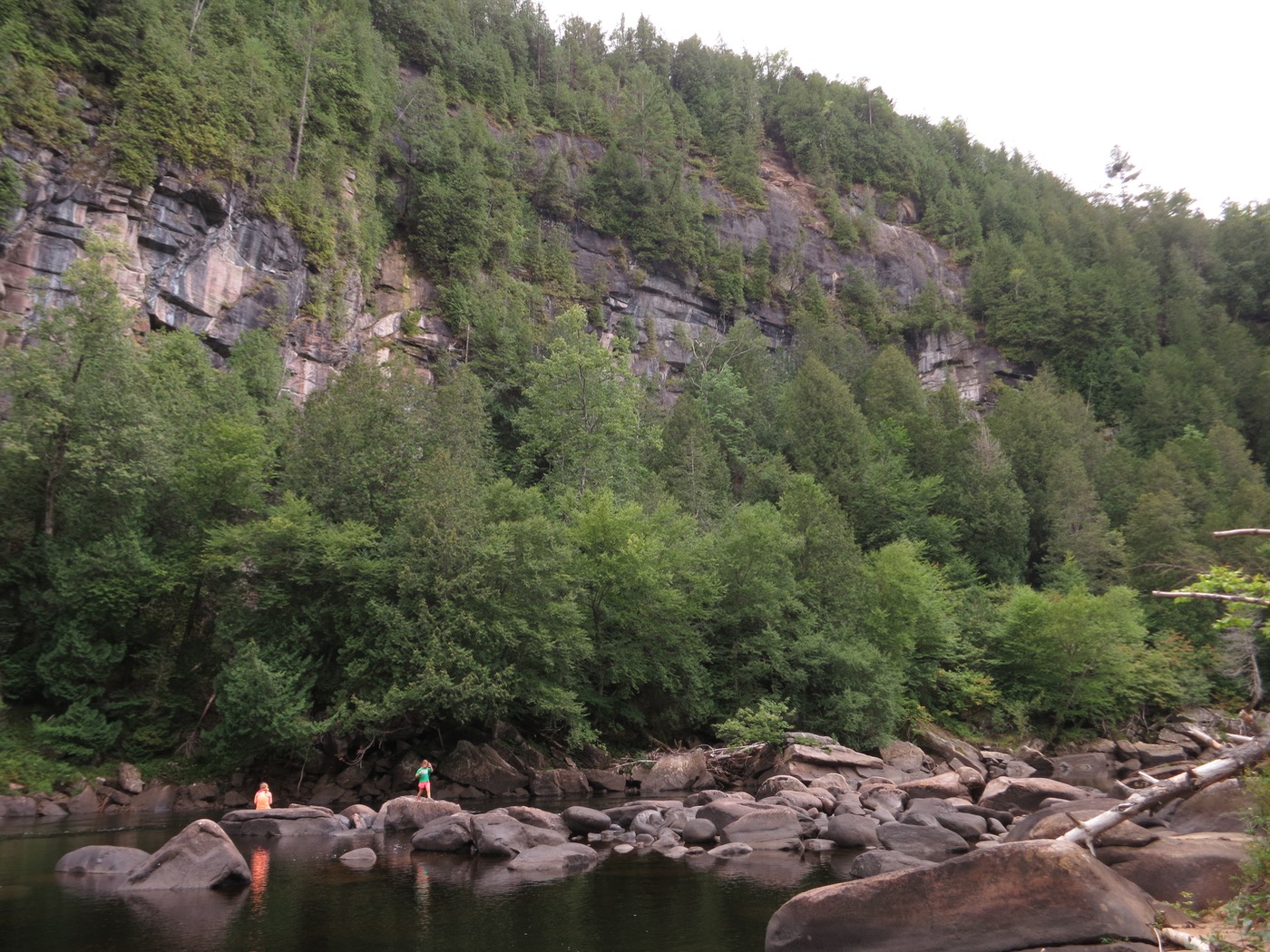 Thursday was another trail and beach day. All day I was the best dad I could be, banking credit, as I wanted to attend the weekly locals MTB ride night at the North Creek Ski Bowl.
I'd ridden a small part of the trail network the last time I was in town, and I was very impressed. I've got limited experience with downhill bike parks. On my first ride I was impressed how well both "The Loop" and "Alternative" rode in either direction.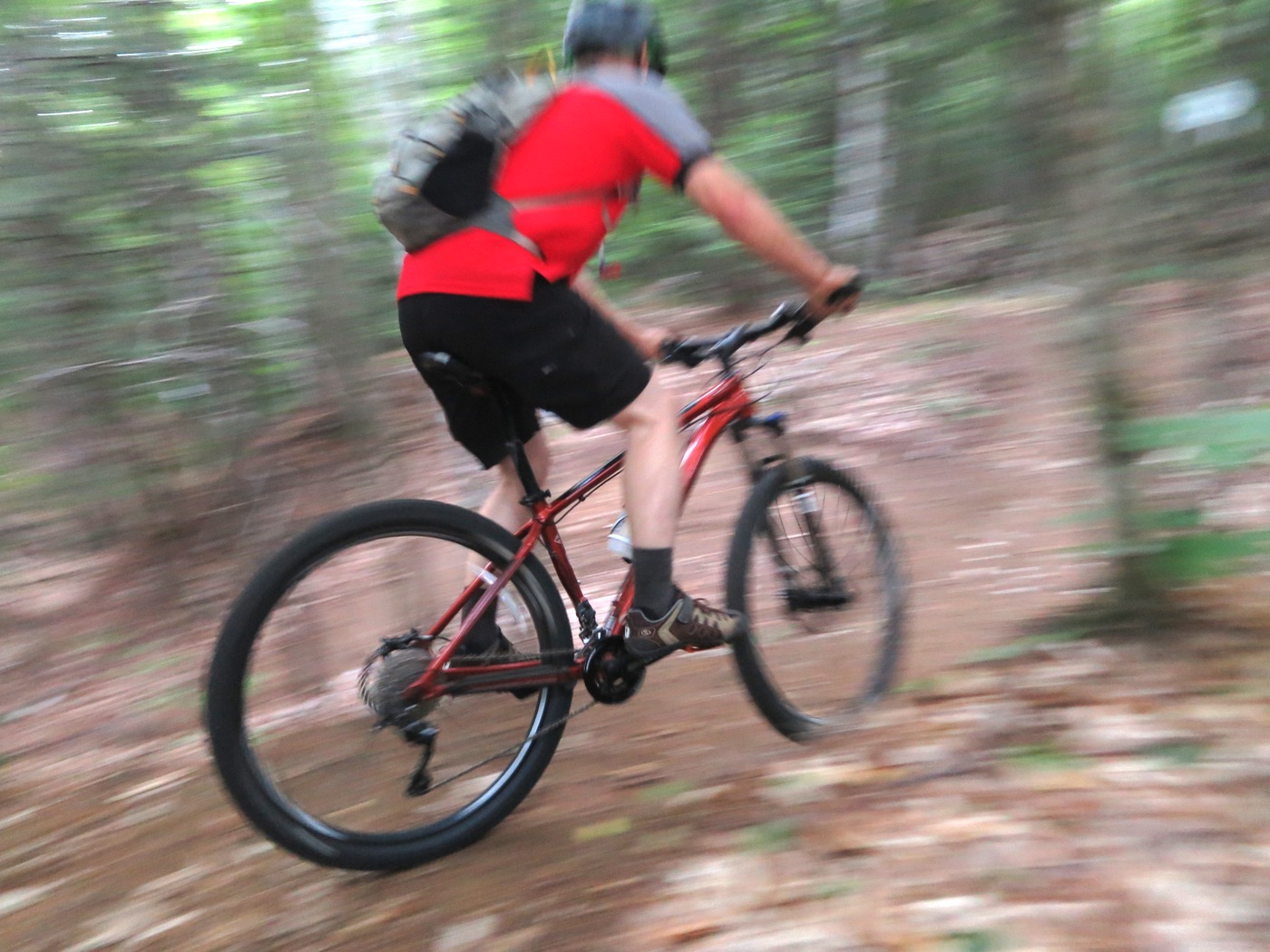 I'd been invited by local legend Brant Lake Ed, and was excited to find Steve Ovitt and TBatt in the parking lot when I arrived.
I was busting to get going, to start cranking out the sweet gradual climb up into the trail network. Word was that a brand new trail called "The Long Trail" had just been completed: an additional kilometer of flowing fun that exceeded expectations.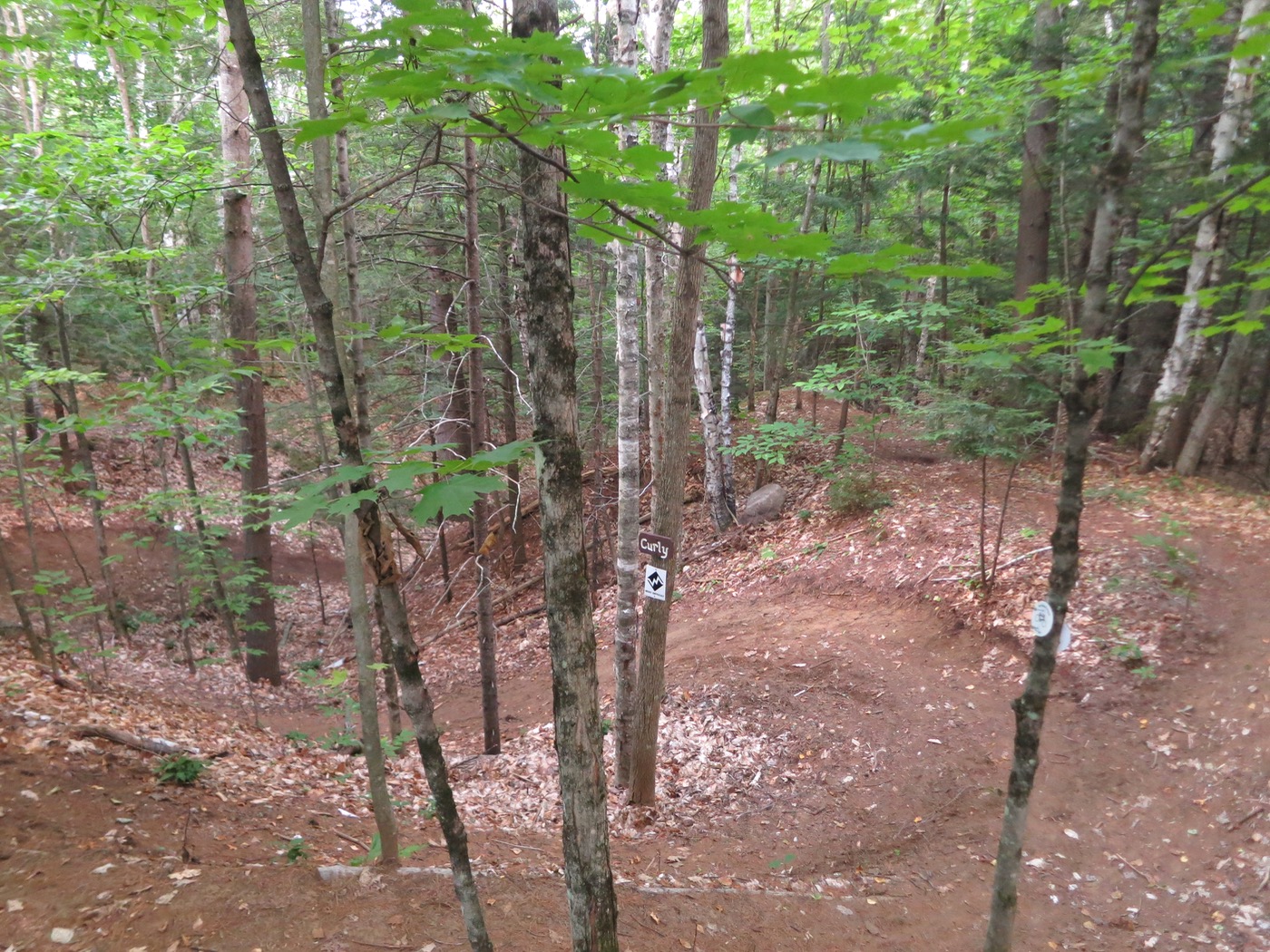 Before calling it a night, I hung out with my camera near the top of "Curly" hoping to see some of the hotshots in our group drop in to the network's signature expert trail. It's an incredible corkscrew that defies gravity by even holding soil.
Ultimately almost everyone went for Curly's brother "Moe" and I followed.  While not as dramatic looking from the top and more suited to an intermediate, Moe is a hoot that had me hollerin like it was a powder day.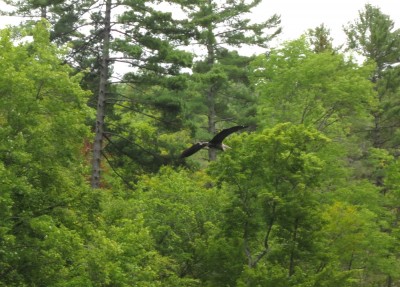 We closed out the week with a hike to the Hooper Garnet Mine, more paddling, swimming, and of course, more trail work and riding.
Sometimes things change in a natural progression.  Maybe our time off isn't as goal oriented as it was in the past, but we're finding our place in the mountains.  I hope it's not presumptuous to say that we feel like we are becoming of the community in Johnsburg NY.