I tossed the hiking shoes in my trunk as an afterthought while heading to Quebec, but then quickly considered it to be the right decision. Unlike skiing or hiking, climbing is not the best way to familiarize yourself with a new place, so it made sense to fall back on the classic activity while in the Sutton region of Quebec.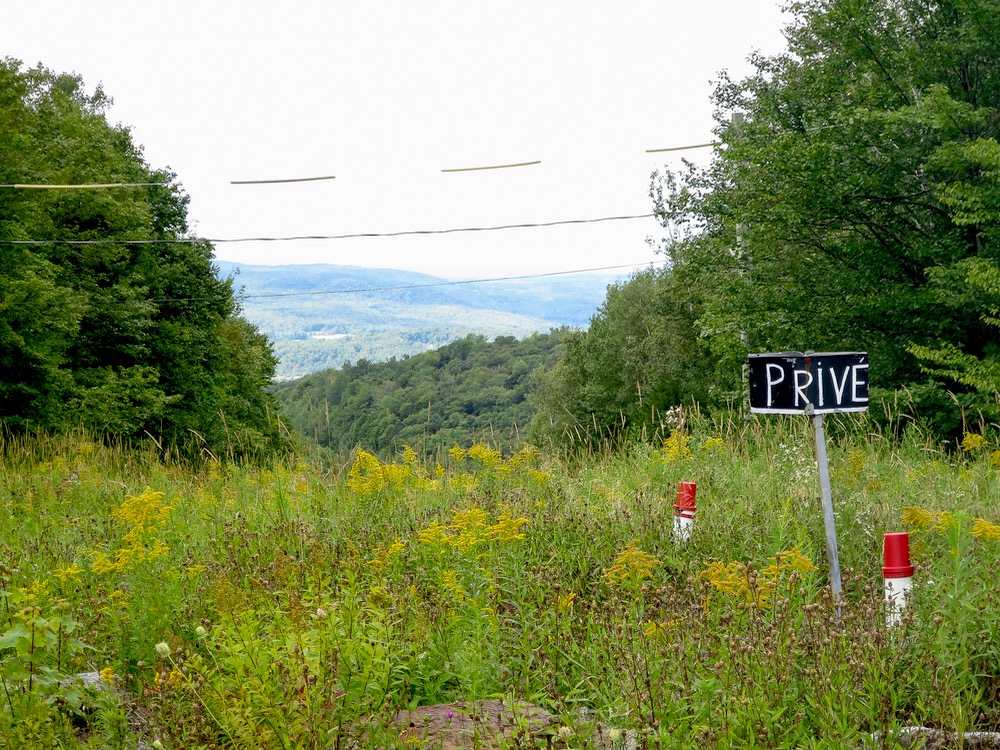 This charming area, known as the Canton l'Est to the Quebecois (aka the Eastern Townships to us), is like a French speaking mirror of the Green Mountains on the other side of the border, though the mountains are not as tall as the US section of the spine, and they don't stretch out in the same north-south orientation.
So while these peaks aren't as rugged, they do feel at least as remote. From any peak in the area you can see rolling hills stretching in all directions. The mountains were also sculpted by the same glacial forces as those that cut Jay Peak and Mansfield and many share the same pyramid-shaped summit.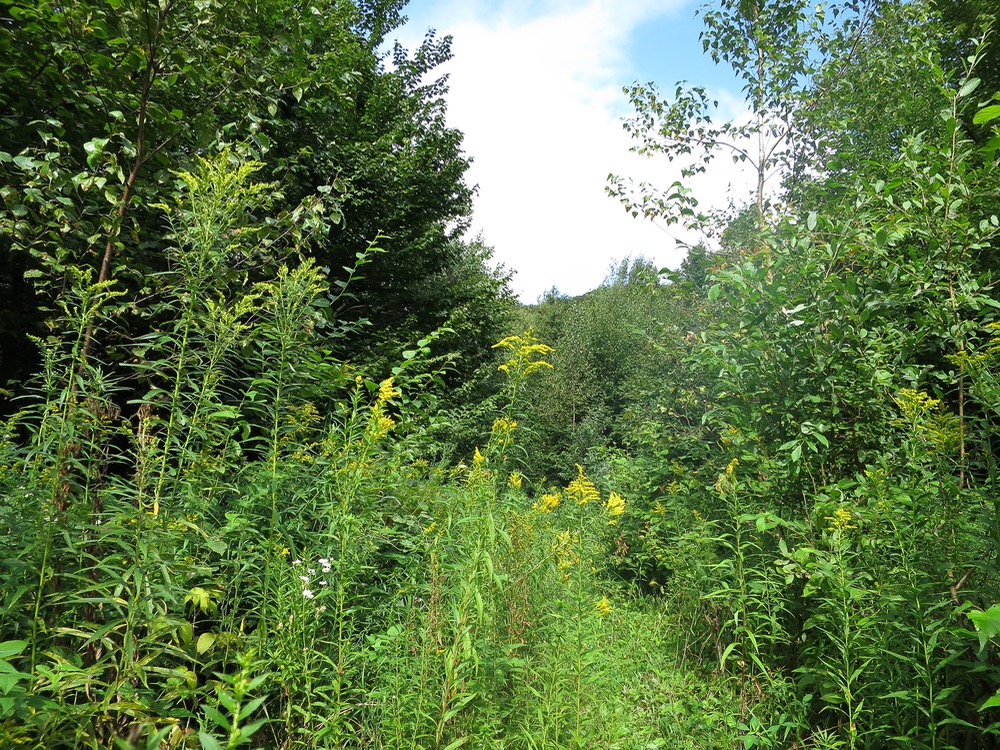 I planned to hike to an alpine lake behind Sutton, but I first stopped by the parking lot in front to get a view of the ski area facing the opposite valley. Each pod accesses about 1200 feet of fall line terrain, and each includes a longer meandering run as well. Even from a distance, the tree skiing looks really good and manicured. Snow totals range wildly on the site, from 200cm – 700+, but the sixty dollar lift tickets ($45 USD) would keep my butt in the chair no matter what if I lived closer by.
There was just the faintest bit of summer bustle at the resort. A work road leads to a mid-mountain lot where people pay to park and hike, but I wanted none of that. Instead, I followed a local's directions to a secret trail behind the resort to get my miles in.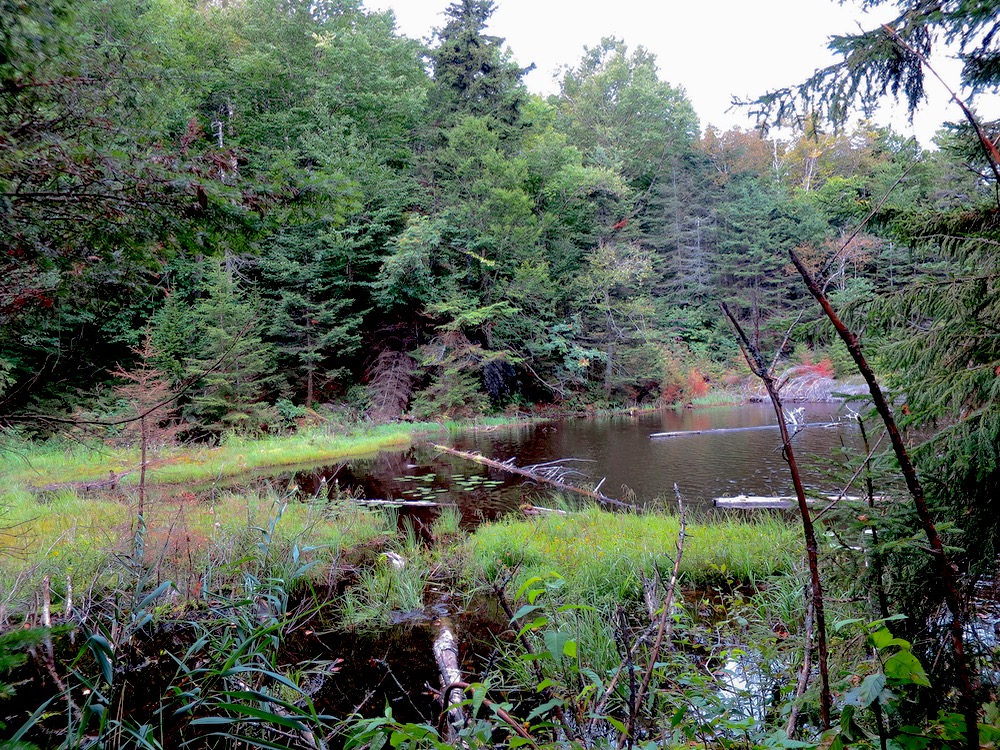 Each valley seemed greener than the last as we drove, like summer's bloom was all in for one last push. Mushrooms dotted almost every tree and stump as wildflowers in gold and purple lined the way up. A couple hours later, my group sat down to enjoy Lac Mohawk.
In another note of being a VT-doppelganger, the lake reminded of nothing more than Sterling Pond, situated on the side of Smugglers Notch and the highest alpine body of water in the state. It's also another great half day trip, but I'll have to save that tale for another time. Here, no one else was around, and the sound of silence was deafening.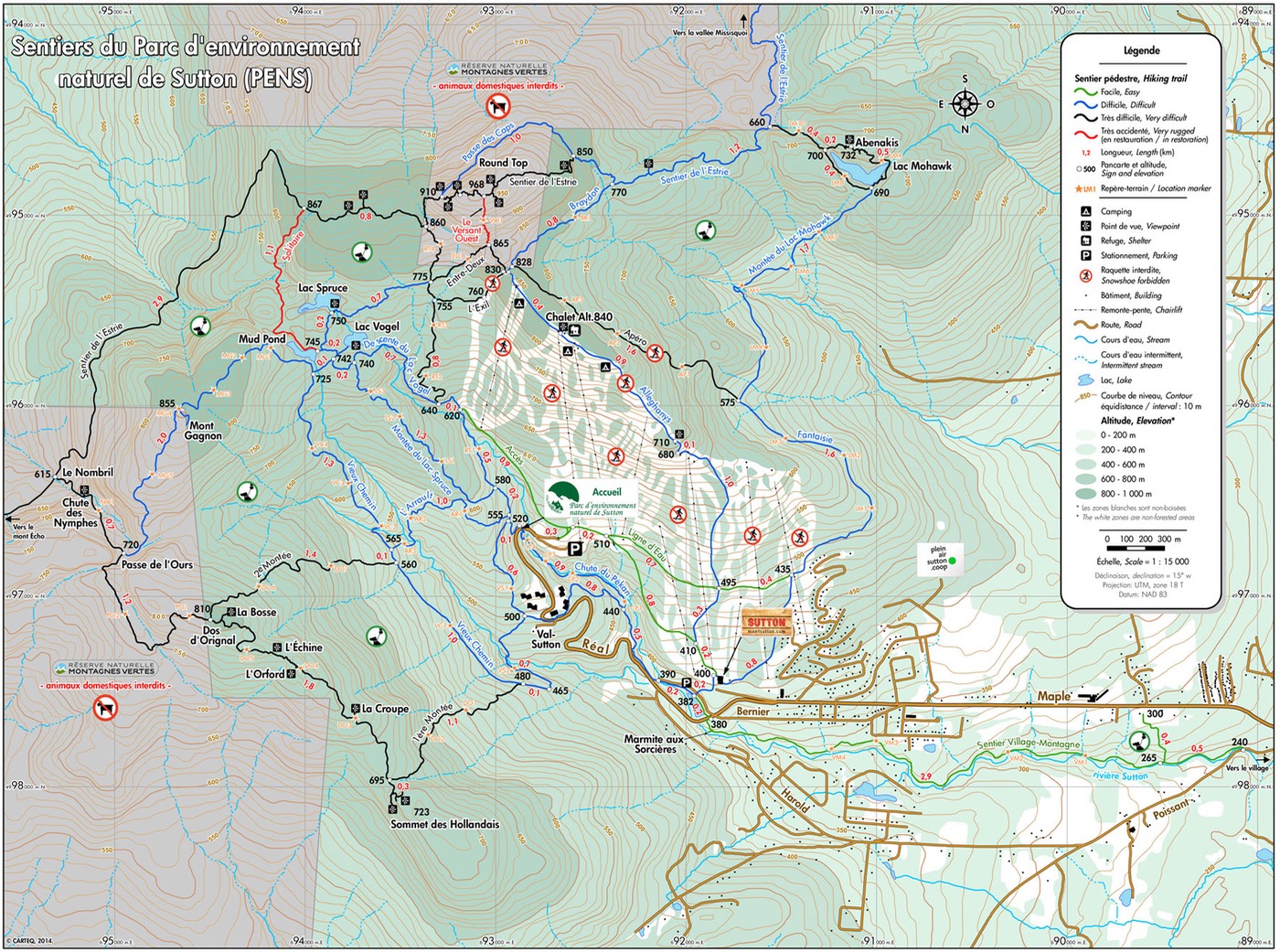 After a short recovery with local pommets (apples), we started back. However, unlike my travels in New York State, I had almost no historical sense of direction. Suddenly, the area appeared even more wild. Google Maps showed nary a road anywhere.
Embarrassed and open to suggestions, my partner guided us in the right direction. Eventually we passed an abandoned shack that we had missed on the walk up. We agreed to push on a quarter mile farther to check things out, but then found the car exactly where we parked it. Tres chanceux!
When you're seeing all new things, it's easy to sometimes miss the forest for the trees, or in this case, shacks. Every few years I seem to relearn a lesson about carrying maps, usually when hiking without them. For that reason, we decided to include the one above. Happy trails!