Skiers have an ambiguous attitude towards springtime. When the weather turns warm around this time of year, we know that ski season will end soon. On the other hand, spring skiing is tons of fun.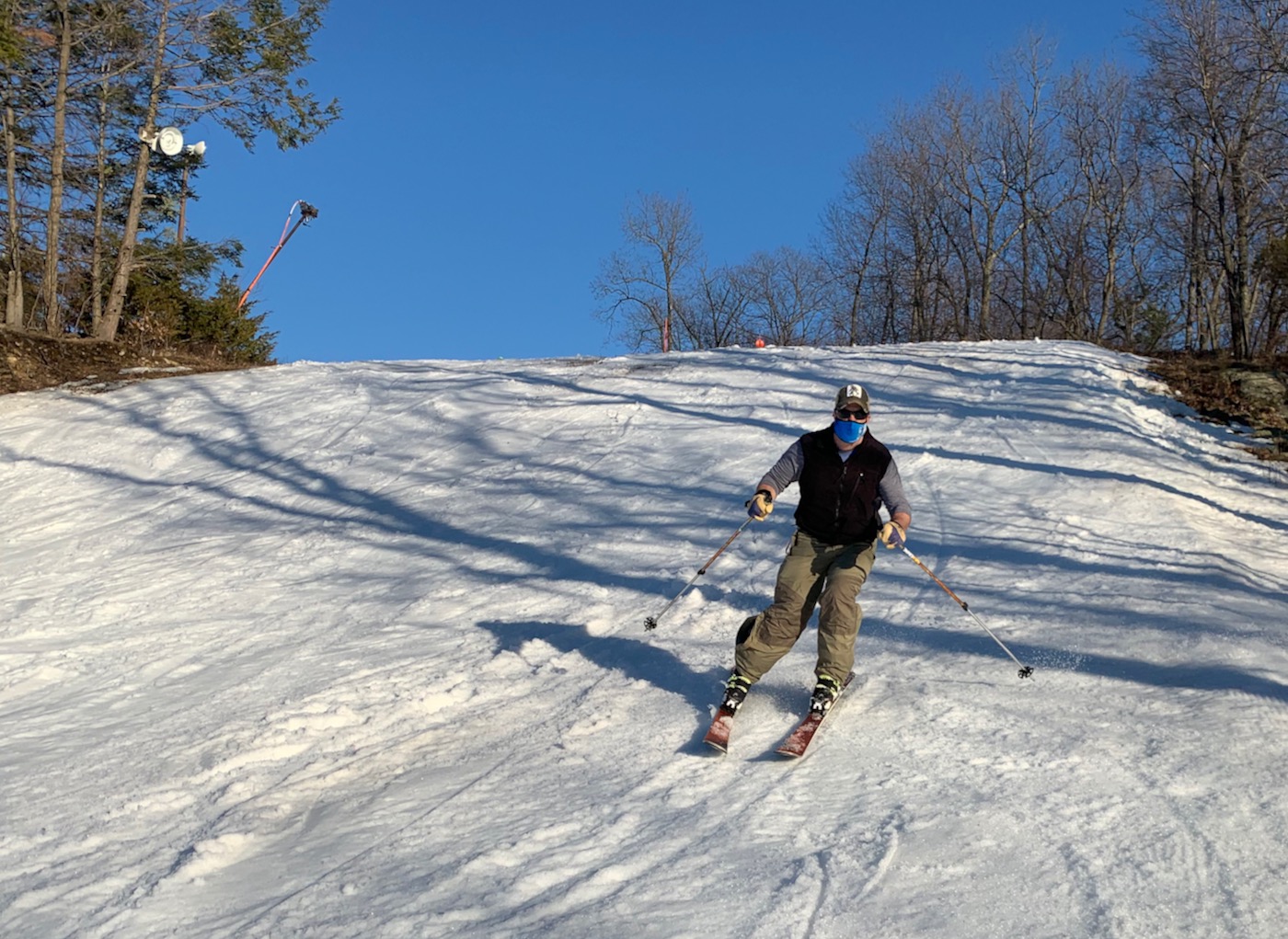 That's why, last week, when the snow in my front yard disappeared, I wasn't despondent.
I admit I was jealous of the people who were able to get away midweek to make some spring turns while I worked. My social media was filled up with pictures of people skiing soft bumps and corn snow under the warm sun. Mixed in with the jealousy was excitement at the prospect of getting after some awesome spring turns myself.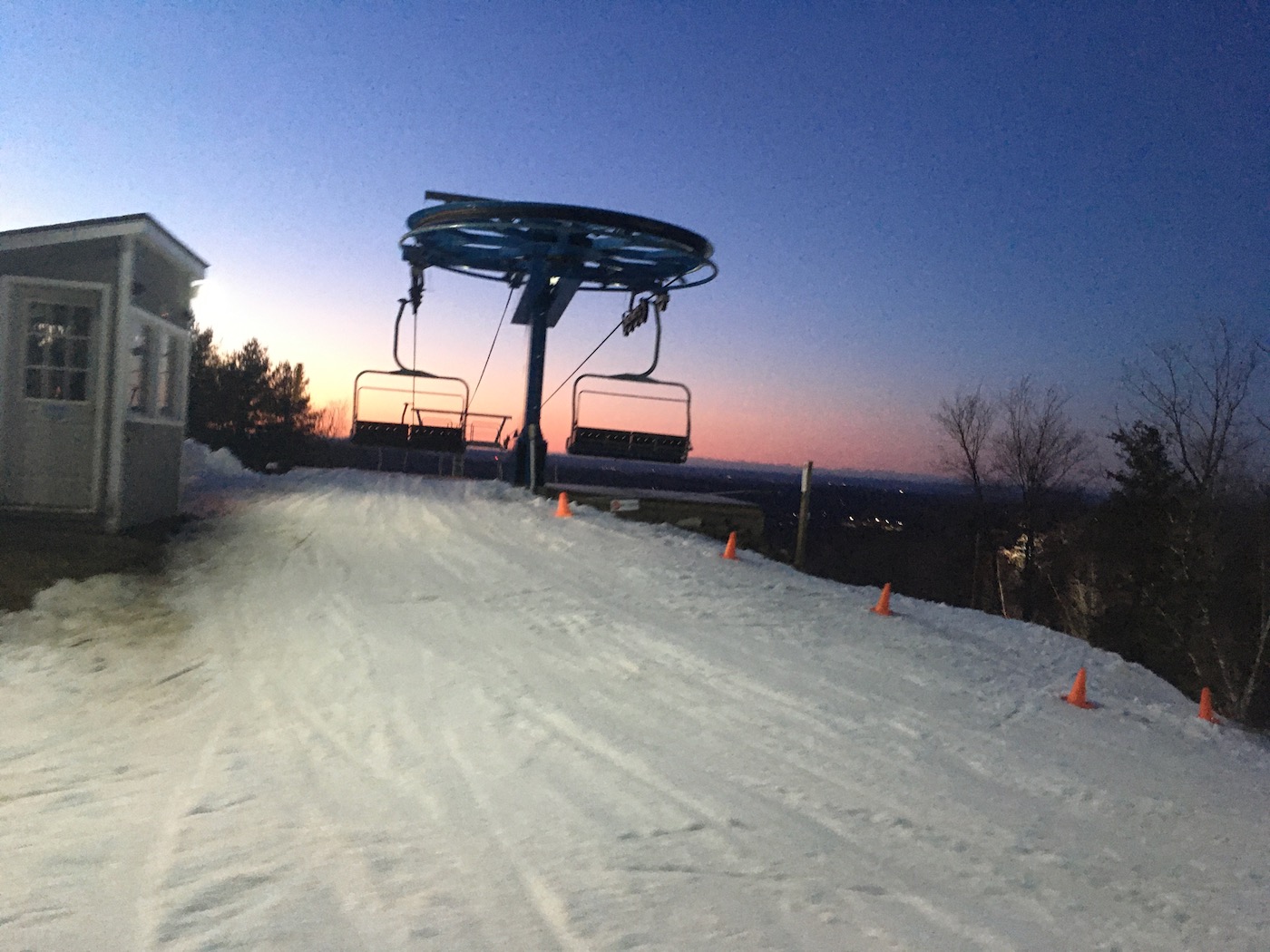 I wasn't able to get a full day off but I blurred the edges of a ski day taking advantage of Mount Peter's night skiing. I brought my computer and kept an eye on my phone as my younger son and I headed for Warwick on Friday afternoon.
Temps were over fifty degrees and we discussed layering options as we drove up. I advocated for my normal spring skiing system — rain pants and a thin fleece — but Dangerboy decided to go with sweat pants and his ski jacket liner.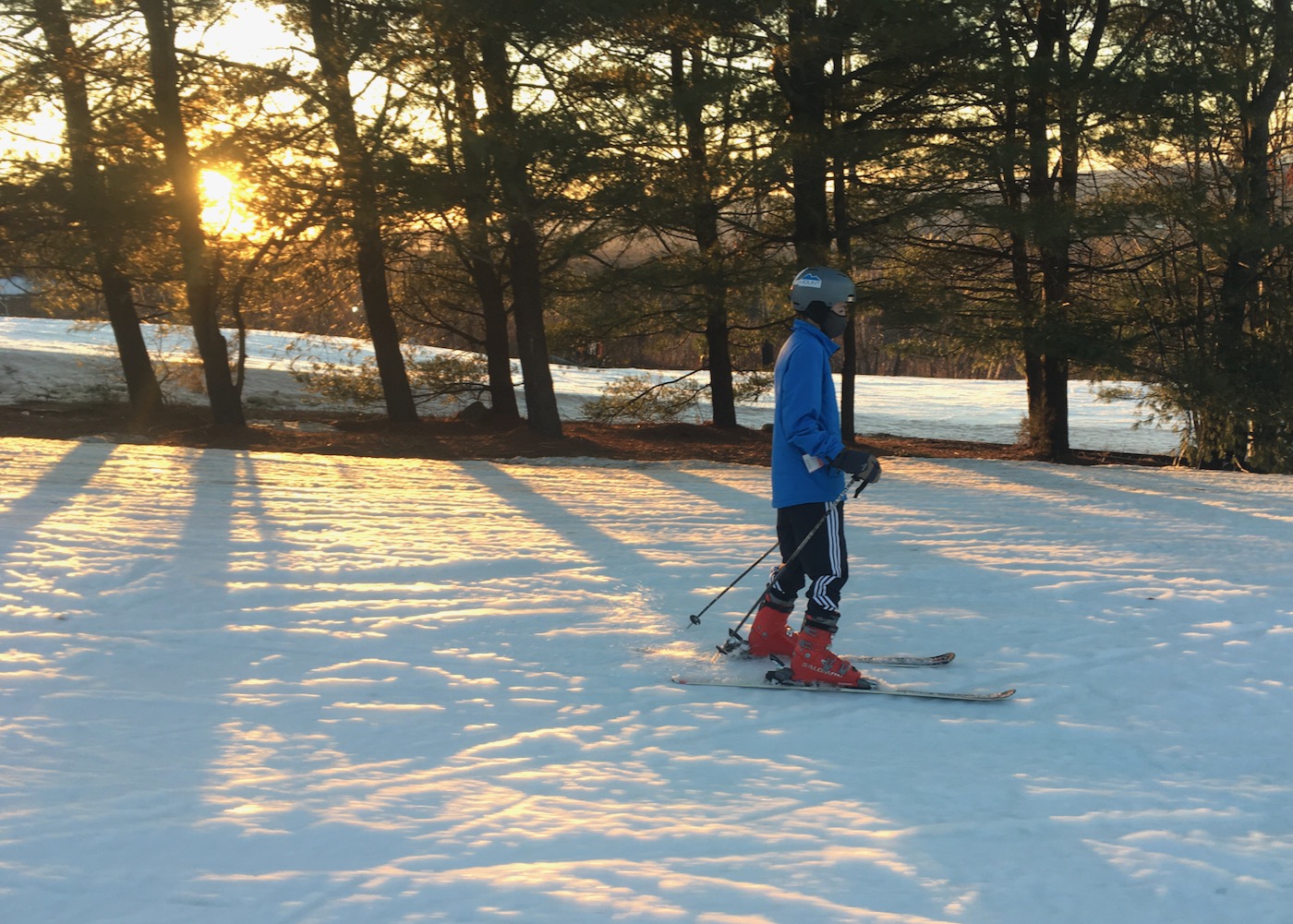 We found an empty parking spot right next to the snow and suited up. As I slid me boots on, I was reminded of another benefit of warm weather skiing — soft plastic.
As I arrived work called, so Danger Boy got a head start on me while I sent some emails from the parking lot. Soon enough I made it onto the chairlift, and I could see that the warm weather had taken a toll. Mount Peter had lost some snow, enough to shut down a few trails.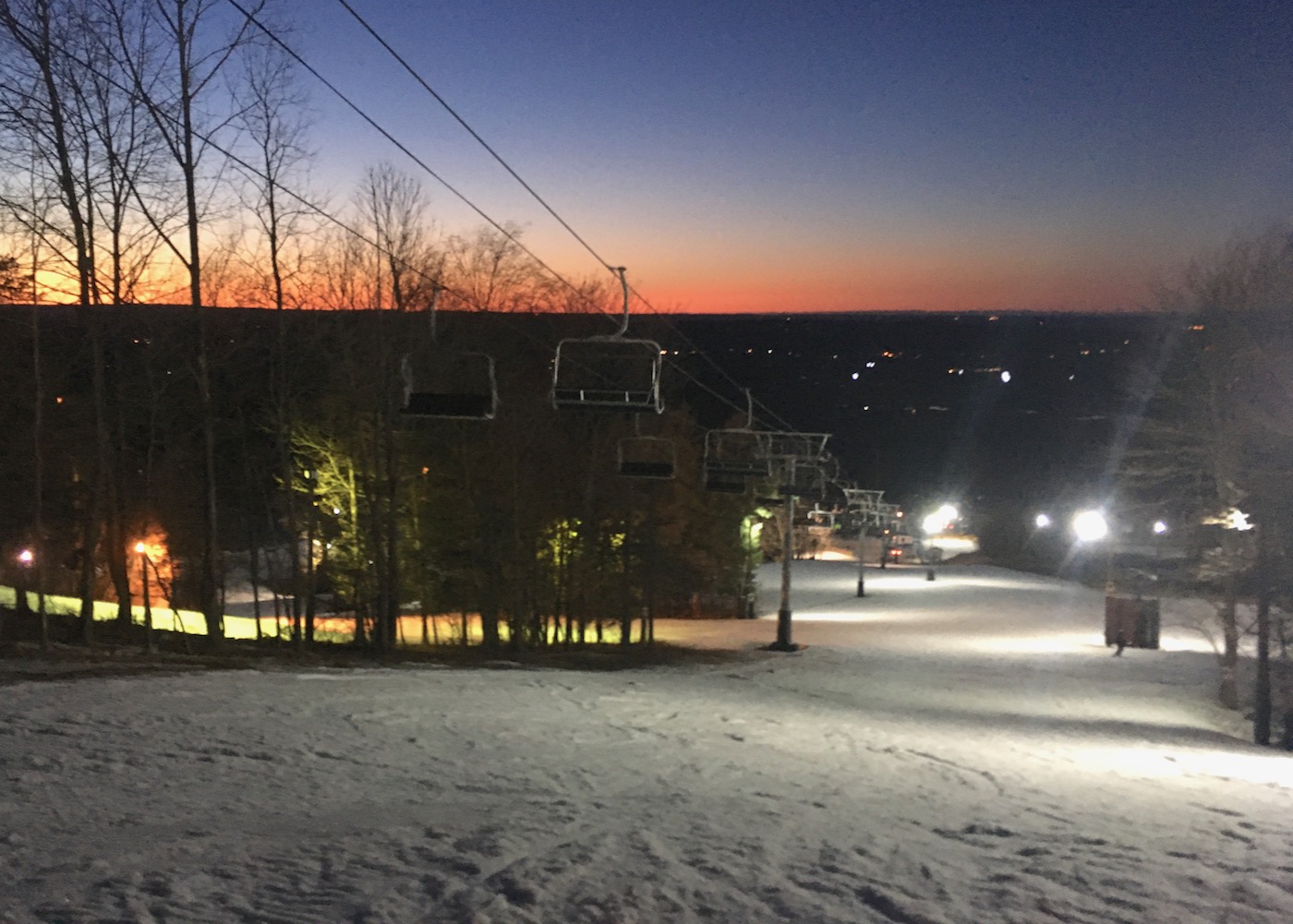 Outback, River Bottom and Devils Tail were melted out. Wild West, Dynamite and most of the rest of Mount Peter had a nice deep base and my enthusiasm was not diminished. I turned right off the chair and zoomed down Wild West. The snow was as soft and pliable and heavenly as I'd anticipated.
One of the nice things about Mount Peter is how easy it is to reconnect a group that gets separated. I kept an eye out for my son as I rode up the Haileys Comet double. By my second run we'd found each other again. We made our way around the hill, skiing everything at least once.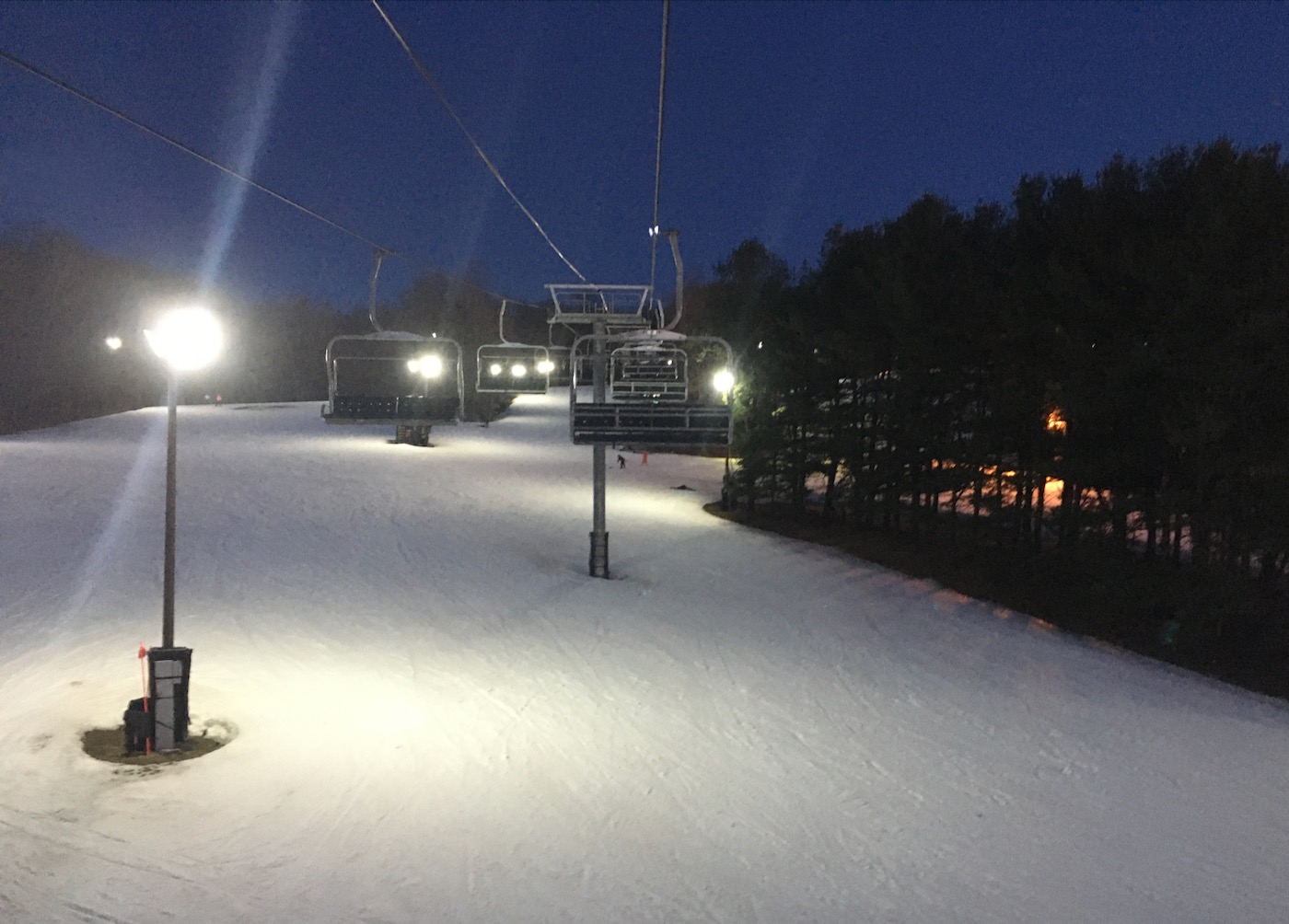 Mount Peter has expanded their learning area and added another magic carpet and we took a run over there to be thorough. The afternoon was a perfect blue bird day, not a cloud in the sky. The snow was a nice mix of soft packed powder and glorious loose corn snow. Any jealousy or social induced FOMO faded right away.
We took turns choosing trails, switching back and forth between chairlifts. We skied through dinner time. Dangerboy took a break for a soft pretzel and quickly rejoined me. On the lift we talked about the old days when we had season passes at Mount Peter and visited every week. We discussed our plans for the rest of the season, and everything and anything ski related.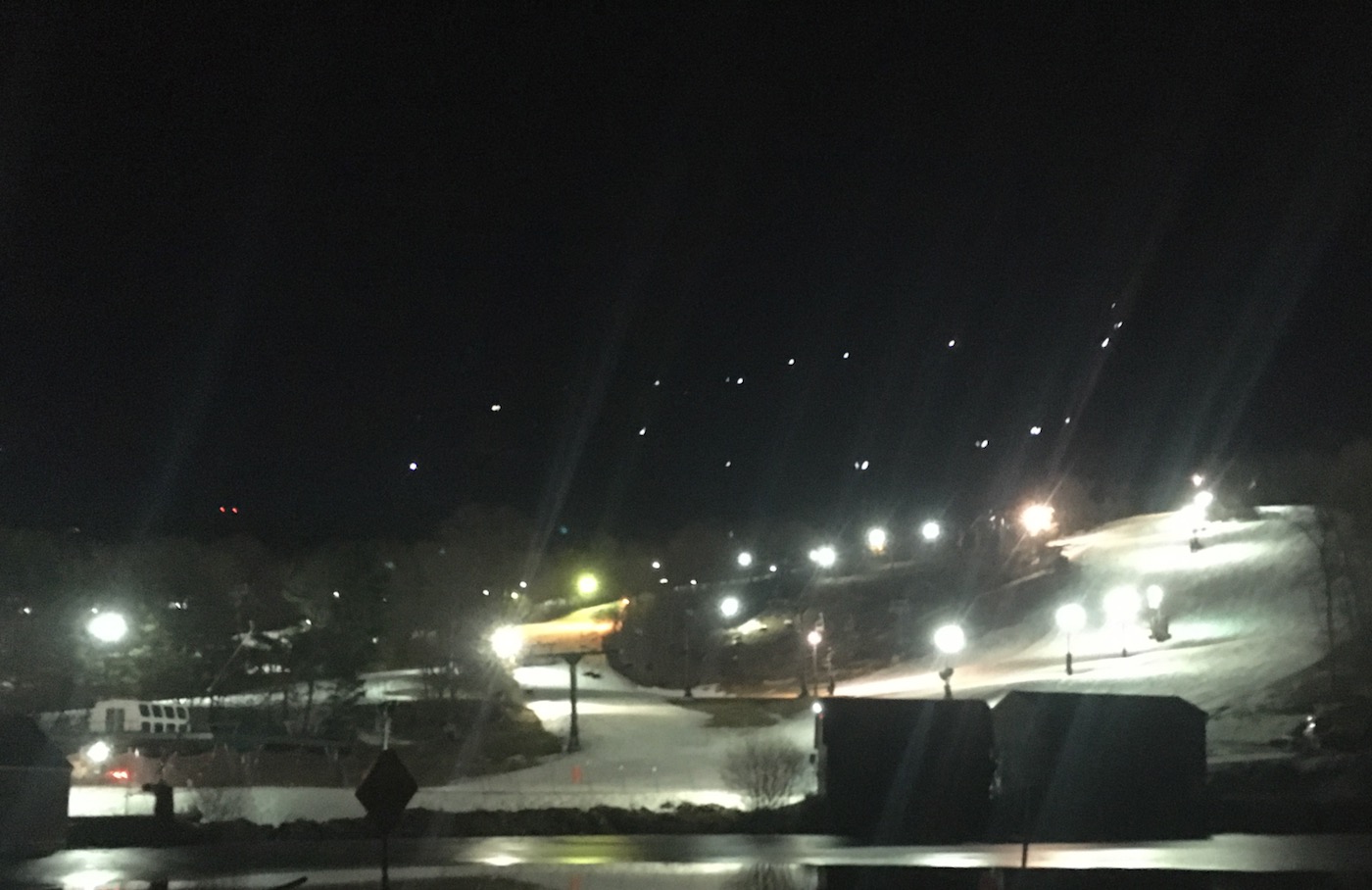 We were treated to a spectacular sunset.
I enjoy night skiing almost as much as spring skiing so we stuck with it for a while past sundown. Dangerboy's stomach was still growling a bit which was resolved with some curly fries. Mission accomplished, we called it a night around seven so I could get my teenager a proper dinner, a great afternoon and evening.