As you travel up VT Route 125, which connects Rt. 7 and Rt. 100, you see Frost everywhere. From the Robert Frost Interpretive Trail in the National Forest, to the Bread Loaf Campus of Middlebury College, where he taught for over 40 years, Frost is present at every turn.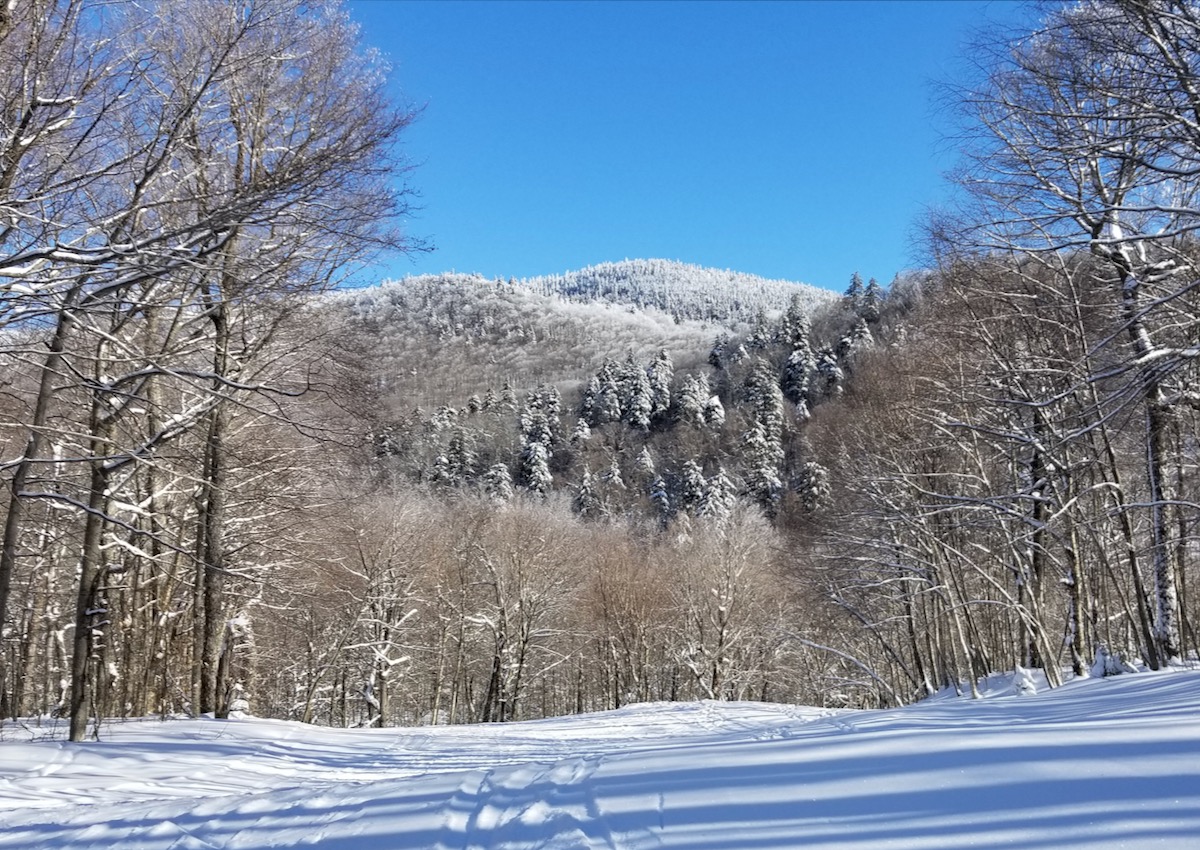 I traveled to this secluded place as a refuge from the holiday crowds. As I bounced between Sirius Channels 23 and 29, I glided past the frosted peaks of the National Forest. A simple sign and drive way leads to the base of the mountain.
Opened in 1934, the Middlebury Snow Bowl is one of the oldest continuously operating mountains in the country. Many would say it's a place time left behind, but in reality it's more a place time simply left alone.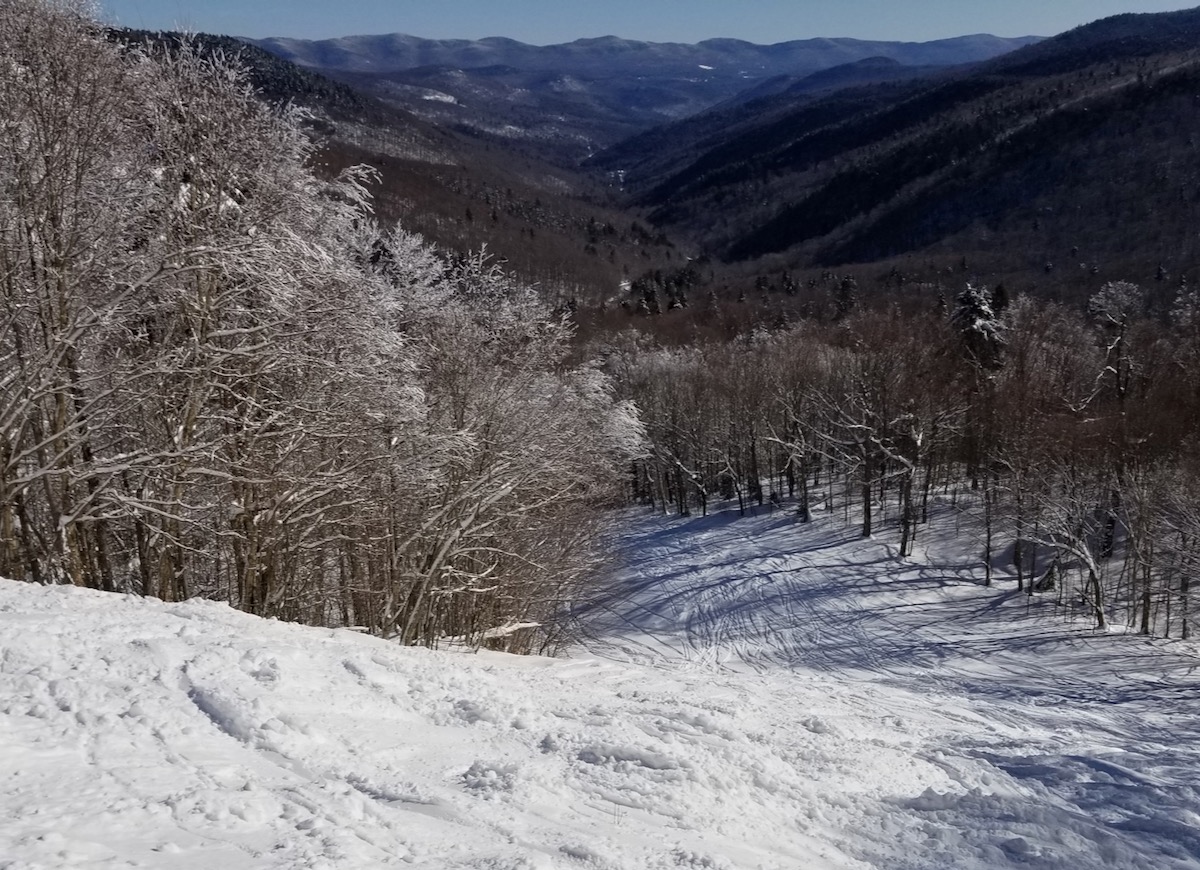 Three lifts —a double and two triples — service 17 trails, and numerous glades. At 2650', the north-facing peak collects an average of 250 inches per season, similar to it's larger regional neighbors. With four inches the day before, and several inches during the week, the mountain was 100% open, on a gorgeous blue-bird day.
Given its ownership, much of the "crowd" fell in the 18-to-22 age bracket. The wait for a chair was measured in seconds on one of their busiest days of the season.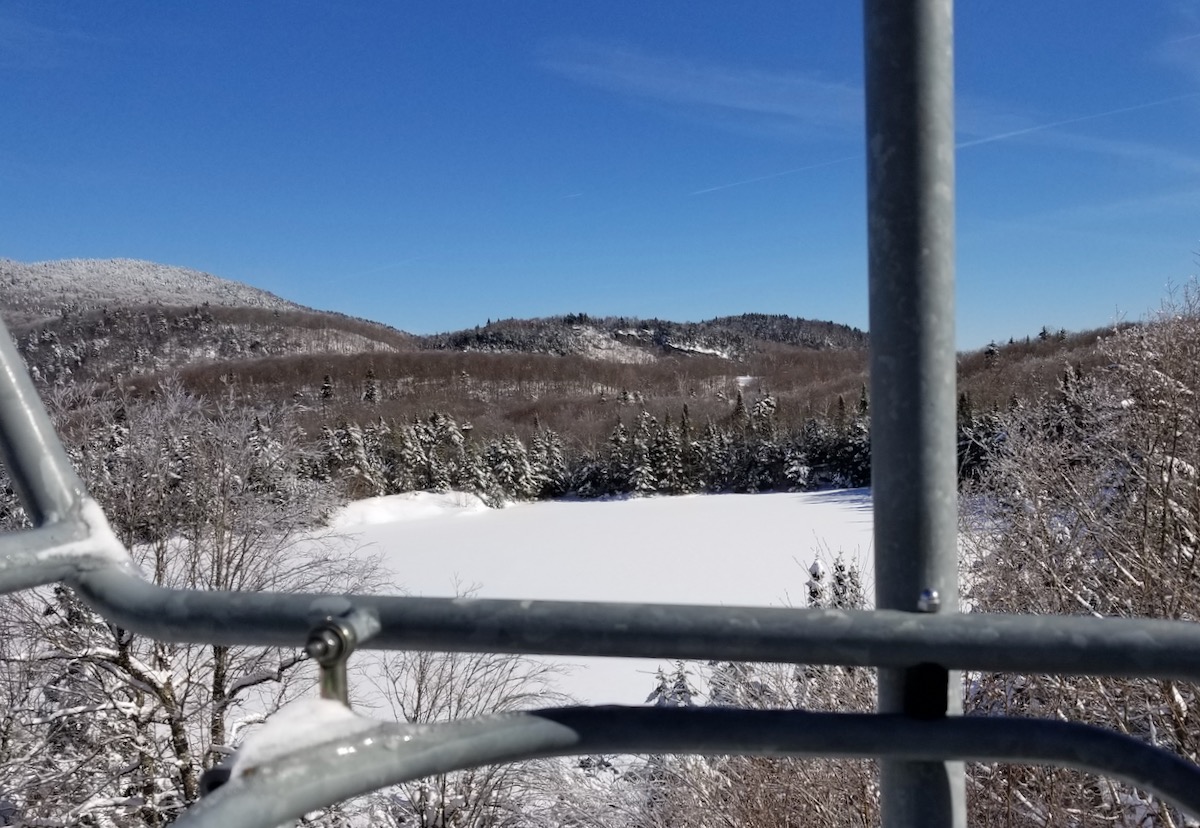 There's a refined purity to the Snow Bowl, deriving from it's ownership, Middlebury College, and a racing culture that's hard-wired into every nook and cranny.
The Middlebury College Ski Team has been a national power since the 1950's, and their accolades line the refurbished base lodge. Varying levels of race training took place all over the mountain, and some lucky racers received tootsie rolls at the finish line.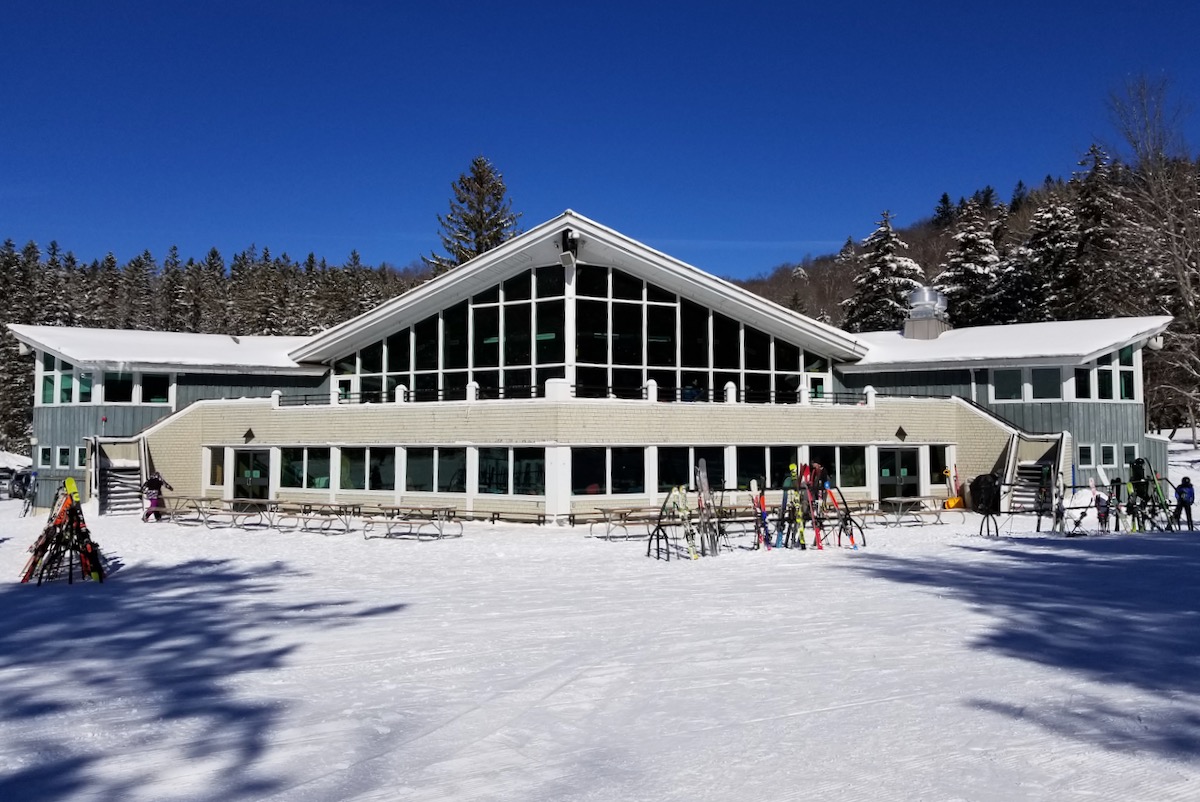 The Snow Bowl skis bigger than it is. With 40% of the terrain black, and cliffs dotting the upper mountain at every turn, you forget you're in Vermont from time to time. On the Worth Chair you pass a mid-mountain lake, and can feast on views of Lake Champlain and the High Peaks to the west.
And with no corporate influence, the Snow Bowl feels like Frost himself could have written a poem about this place, even today.
"Two roads diverged in a yellow wood,
And sorry I could not travel both
And be one traveler, long I stood
And looked down one as far as I could
To where it bent in the undergrowth;"