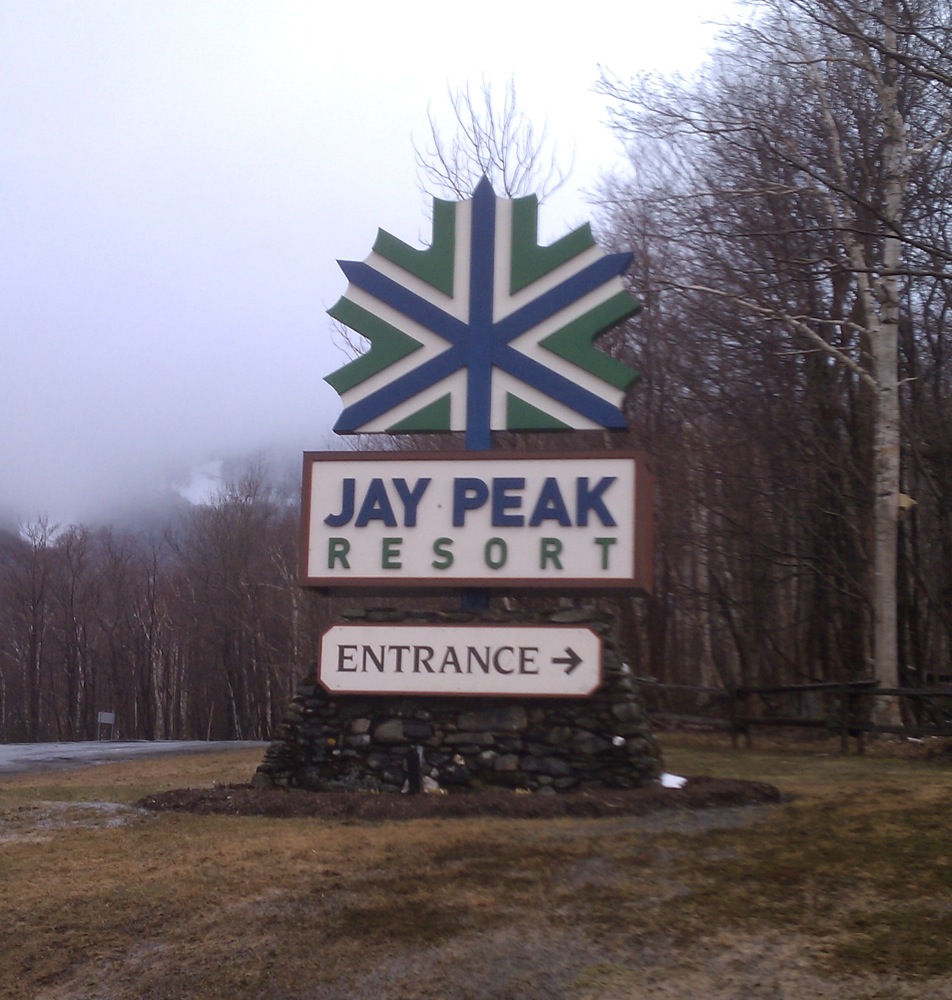 Have you ever wondered what it's like for an owner of a ski area to visit another resort? Is he constantly checking out the lifts, the prices of food, if the ticket people are friendly, or the kind of snowmaking guns they use? Or is the idea to get away, forget about your profession for a few days and just ski — and let someone else deal with things?
This week, Laszlo Vajtay, owner of Plattekill in the western Catskills, is skiing with his family at Jay Peak in Vermont's Northeast Kingdom. He'll be checking in with reports about his vacation: skiing, food, accommodations, skating, curling, or just hanging out with the kids. Here's the first installment, about his arrival at Jay.
---
Arrived at Jay after six hours from Roxbury. A long trip with two kids, eight and ten years old, can only imagine what it would have been like from greater NYC metro. We got on-and-off rain, and a temp swing from a high of 65 in Roxbury to 37 here. The front desk clerk, real nice guy, was happy to see us walk in as he was shutting off the lights. He mentioned that they were expecting temps to drop and that all precipitation would change to snow, which should push their 371″ northward by a few inches. They received three inches new this week.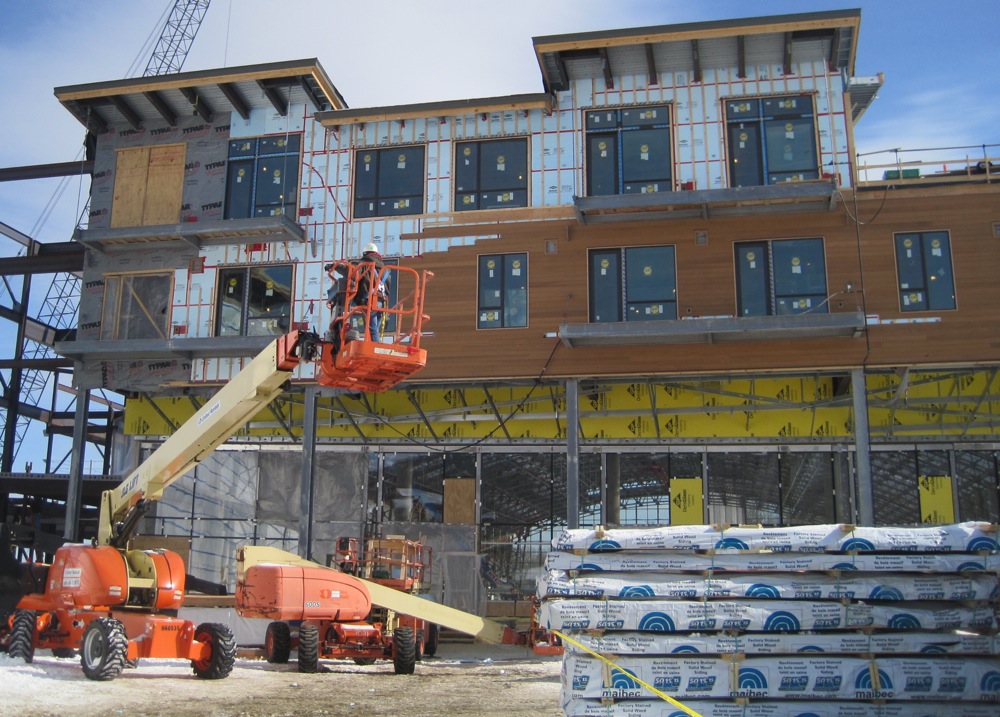 We checked into our condo right across from the massive construction of the new indoor water park, complete with a huge retractable roof for those warm days. All trails look snow-covered to the base and nice and white. Looking forward to the morning and maybe some fresh tracks.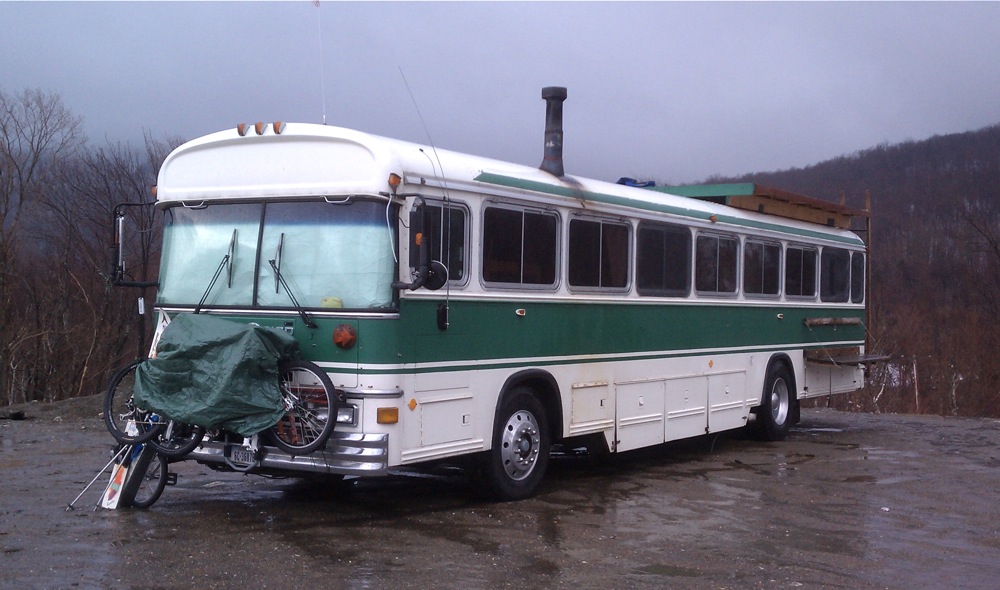 Get a load of this bus camper, even heard a dog barking inside. I love it; that's the way I want to travel. Take note of the retractable chimney for the wood stove. I wonder who is inside: a trustfunder kid or a retired couple chasing the last snow in the east, or maybe my next investor.
We arrived at dinner and asked the restaurant manager in the Tram House to dim the lights. It was bright and the mood just wasn't there. He obliged and now it's perfect. We retreated to a corner to hang by the fire on a comfy couch. The kids are running around like they own the place, it's just us and the bartender/server. More tomorrow. Laszlo.