The kids were up at 6, ready to go. You'd think that with a season of real early mornings and real late nights, a guy in the ski industry could sleep in because someone else is taking care of everything, but not in this family — it was time for first tracks.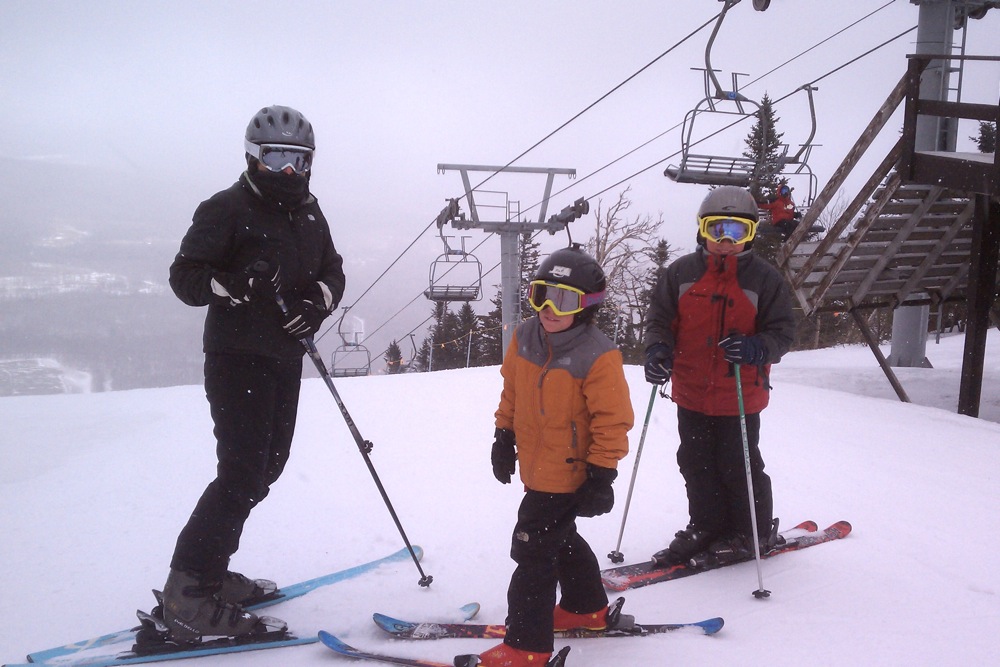 Midwinter conditions and snow at Jay today. Very windy, all high-speed lifts were closed including the tram. We all stepped out of the condo and yarned back on the bridal as the sub freezing temps hit us like a ton of bricks. We layered up and prepared ourselves for a mid-winter day. We skied down to the base lodge alongside the magic carpet.
I wanted so badly to grab a bagel and a cup of coffee, only to find out that all the high-speed lifts and tram were on wind hold. It snowed all day. We ended up skiing the triple, which doesn't go all the way to the top, but made the best of it nevertheless.
You had to stay on the groomers because anything else was solid ice. It was great, but we weren't prepared. The lift ride was cold and it kept slowing down because the wind was blowing down the safety bars on the return side. The runs down were fantastic and I can't believe how much snow they have up here. There was none on the drive up. You have to believe. The woods are all in play. During the day, we received at least 2″ and if you skied lightly, you could stay on top of it and not carve through to the ice.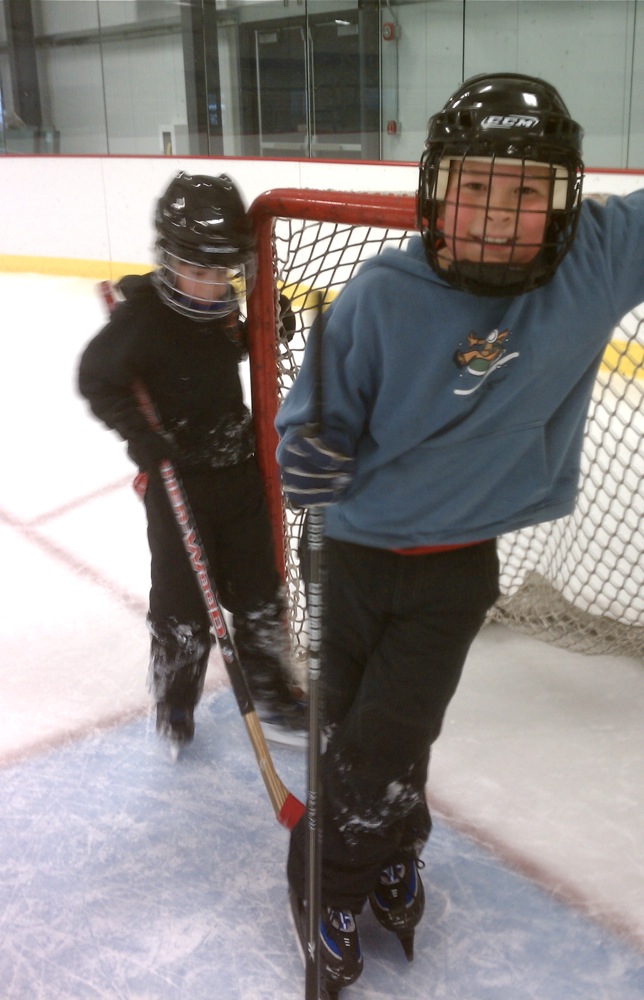 After a late lunch, we hit the Ice Haus arena to play some hockey and do some skating. It was a deal I made with the kids to make this trip instead of a beach somewhere, which is what Danielle really wanted. There is a beach in our future sometime this spring/summer. But for now, spring can wait; we ski.
We ripped it up on the ice in the arena and our skills were beginner level compared to the local kids who skated circles around us, literally. We were skating with the local Vermont state championship junior team of 2011, and they asked us if we wanted to have a game. I laughed and told them I haven't been on skates in 30 years and I'm out, but I would like to take their picture. One of those kids is a girl.
While leaving the rink, a local was walking us out with his family and the snow outside was blizzard-like and he swore we would be getting 7-10 tonight, which I believe, it was snowing so hard. He said he spoke with a buddy of his in Montreal and they got hammered there today and it was coming this way. Regardless, we are getting accumulating snow and there will be POW tomorrow morning and I'll be on the first tram.
A bunch of people acknowledged us today, not knowing who we were, just simply paying homage to the logo on my hat with a thumbs up or a "Yeah Plattekill!" It's cool that we have at least a little name recognition at a place like Jay, who we look up to with great respect and admiration. More on that later, and I will comment on Jamesdeluxe's questions at a later point, because he brings up some very good issues as does Harv. I have Tram Envy.
There seems to be an underlying theme here, a mantra of sorts, that is, if you build it they will come, and I love it. I wish I could be it, but I just need the dough, the partner, the financial resources to get it off the ground, like Bill Stenger found in his partner. More on that later too.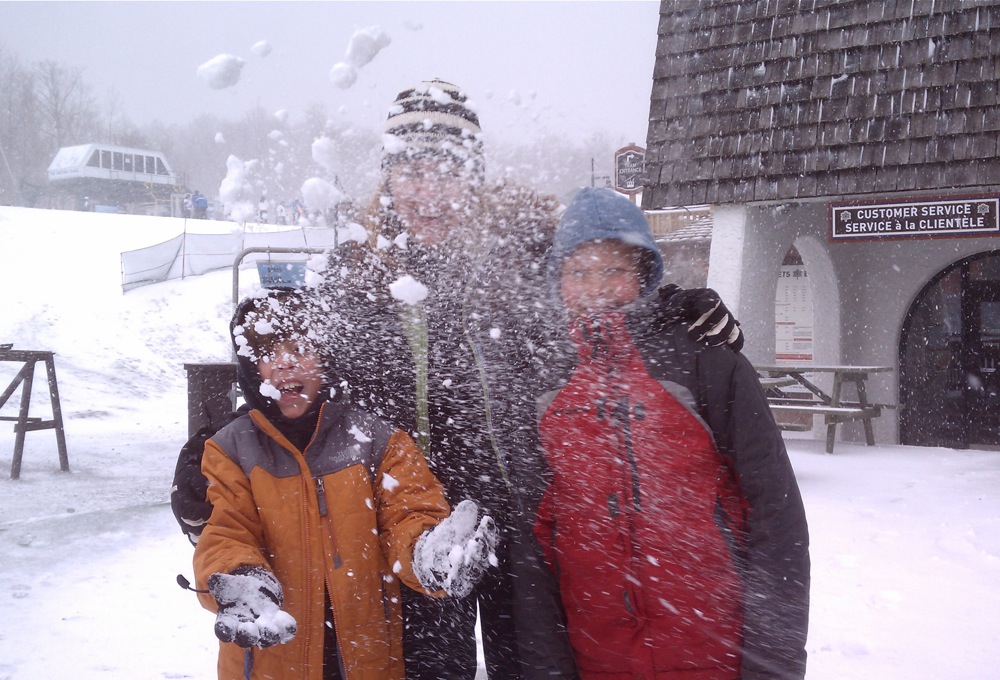 There are locals who were pissed off about the new hotel, the RFID ticketing, the water park, tearing down the old hotel. They think Jay is going downhill fast and it's becoming another cookie-cutter resort, but I disagree. This is business. The bills have to be paid and they're not being paid by those who are complaining. People are acknowledging the changes by using them and the resort is paying the bills.
I think that Jay embodies the old with the new in a great way. It embodies the essence of classic hardcore skiing with a classy feeling in all that's been built. I am really enjoying being here and see myself saying more often than not, that we could do this, and if there is any resort I would like to become in the future, Jay is it. I just need to find the seed cash. But it will come, and if you build it, they will come.
Tomorrow's weather looks perfect with sun and 50 degrees. Plenty of snow though everywhere, including the trees. We were looking at them with much anticipation. Pardon my brevity, but I had to do this on a phone since we don't have a strong enough WiFi signal in our condo to use the laptop. Laszlo.