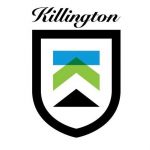 Killington is important to New York skiers. It's accessible, it's huge, it gets a lot of snow and it's seems like it's almost always open. The mountain's all-in return to the extended season and their total commitment to skiing deserves respect.
But for us, it goes beyond that. Somehow The Beast — from the top of the heap — projects an openness and a focus on the customer that is inspiring.
No one represents this customer first approach more than Killington's top gun Mike Solimano. Visible and approachable, in many ways he's become the face of Big K. Our interview with Mike follows.
---
NYSkiBlog: Where is your family from originally?
Mike: I grew up in Chester, New Jersey. I was the youngest of six boys and none of us skied.
Where did you start skiing? Do you remember your first day?
I remember talking my parents into letting me go with my cousins to Vermont for the weekend. My uncle had an old set of skis for me, and even though the boots were two sizes too small, I was determined to fit into them.
We spent three days at Magic, and it had dumped a foot of snow the night before we got there. Picture a first-time skier with ill-fitting equipment cursing around the mountain. I could barely walk after that weekend, but it didn't stop me from wanting more.
Once I got to high school, I joined the ski club and traveled around to local resorts like Mountain Creek, which was Vernon Valley back then.
When did you first ski Killington?
I didn't make it up here until after college. I was working in Boston at Deloitte and friends of mine planned a guy's trip to Killington. I remember thinking it was massive. I continued to spend weekends in Vermont whenever I could for the seven years I lived in Boston.
What other jobs did you have before your current position?
Eventually, I relocated to Colchester, Vermont when I took over as CFO for Dynastar and Lange. Dynastar was part of the Rossignol Group, and that was how I ended up in the ski business. I was there for six years before accepting the position as CFO at Killington in 2001. Six years ago I took over as President and General Manager.
How many days a year do you get to ski?
Probably 40 to 60 days, depending on the season.
Imagine you are working, a very busy day, but it's nuking outside and you can spare 90 minutes between meetings, what would you ski?
I really enjoy the whole mountain, but I'd probably start on Cascade and ski that area before hitting Superstar, then Bear and I'd continue my way across the mountain until my time was up.
What is your second favorite mountain in the east? What is your favorite mountain out west?
In the East I really like Stowe – they have a lot of great terrain. Out West, Snowbird – it's hard to beat, especially when they've had fresh snow.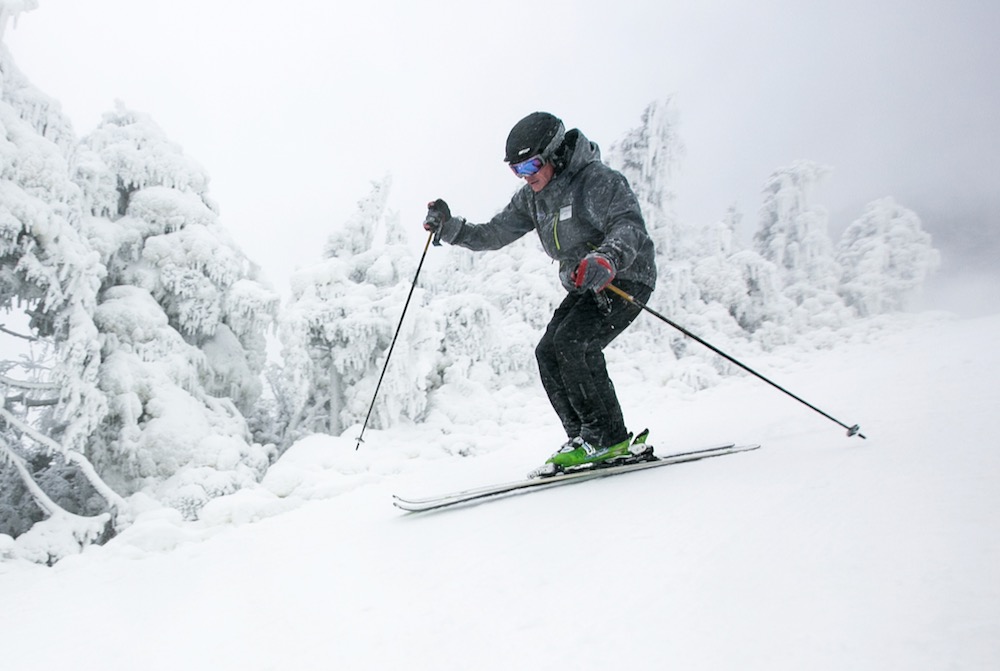 What have you learned that most surprised you about Killington?
When I transitioned into the role of President and GM, I was surprised by the feedback — emails and survey responses — from guests. As a company, we'd lost track of our focus on the guest and concentrated too much on the financial impact of every decision. This created some tension and I knew we could do better. From where I was sitting, it seemed like a lot of the frustration and negative feedback was from lack of communication on our part. By saying nothing, rumors would begin and become "truth" for our guests.
I soon realized we needed to increase our communication with guests and the local community. We're much more transparent with our messaging now. We really try to explain why we make certain decisions. We often show behind the scenes content to tell our story and it's made a big difference in the feedback we're getting.
What do insiders know that would surprise the average skier?
Something would probably surprise the average skier is the effort we invest to protect the environment. This year some of our summer construction projects were pushed back to start on August 1st because of the Bicknell's Thrush. It's one of North America's rarest birds that needs space to breed in the highest elevations of New York and Vermont. Rather than taking advantage of the longer days of summer, we got what we needed done during wetter, more challenging months to ensure the birds' safety. We want to Play Forever, and we mean it.
What do you like most about the job? What is your least favorite thing you have to do?
I really love my job. About 90% of it is awesome. I get to interact with our guests out on the frontline during peak season and I really like that. I also get to flex my entrepreneurial muscles and develop new ways to improve the experience. There's not much I dislike about my job beyond sitting in long meetings to review policy information. Those aren't that exciting.
If the ski business didn't exist, what would you do?
I've always had an entrepreneurial spirit so I think I'd want to either own my own business within the sports industry or be involved in some existing athletic focused company or brand.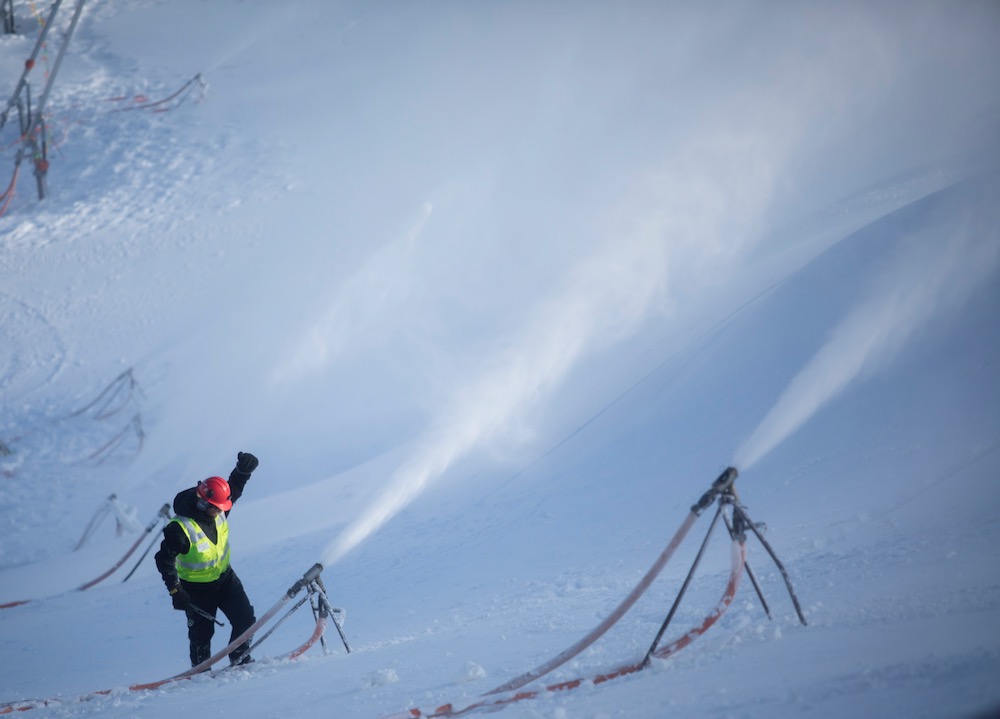 In your opinion, what is the most significant change in the business since you started skiing? How about the last 10 years? Do you see negative effects to the ongoing consolidation or mega-passes?
The most significant change in the ski industry since I've been hitting the slopes is shaped skis and the adoption of snowboarding. Over the last ten years, it's probably the multi-mountain passes. On the positive side, it's a great value proposition for passholders and I think it encourages and help skiers and riders get out on the snow more.
On the down side, it can effect smaller resorts that aren't included in these multi-resort passes in a negative way. And we need the smaller mountains. They can be much more appealing and accessible to the first-time skier or a family that doesn't have the time or money to travel beyond their local mountains. It's best for everyone if all mountains, big and small, work together to grow participation in winter activities.
What is the biggest challenge faced by the industry?
It's hard for me to pick just one, as I see two. The first is climate change.  The second is that our once thriving market of Baby Boomers is declining and the next generation – Millennials – aren't skiing as much as the Boomers were.
Will the Pico Interconnect ever happen? If yes when, if not why not?
Sure, we'd love to make that happen, but not until the village comes online. There are a few other projects that bump it down in priority. Some of those projects we broke ground on this summer with our $25 million in capital improvements. We're starting to improve the skier experience with lift upgrades, flow enhancements and lodge updates. Next on the list is the K-1 Lodge and more lift upgrades.
If you were given 100 million next summer for capital improvements how would you spend it?
I'd work on redoing the K-1 and Bear Lodges. I would accelerate our plans to upgrade more lifts such as Northridge, Ramshead, and Superstar. I would also continue to improve the skier experience by creating new blue terrain. I'd start the build of the "Village" that is planned for the Snowshed and Ramshead area.
Have I spent it all yet? If not, I'd build a new Woodward Mountain Center and Recreation Center. That would dramatically improve our youth offerings and give us the capacity to run some additional night activities.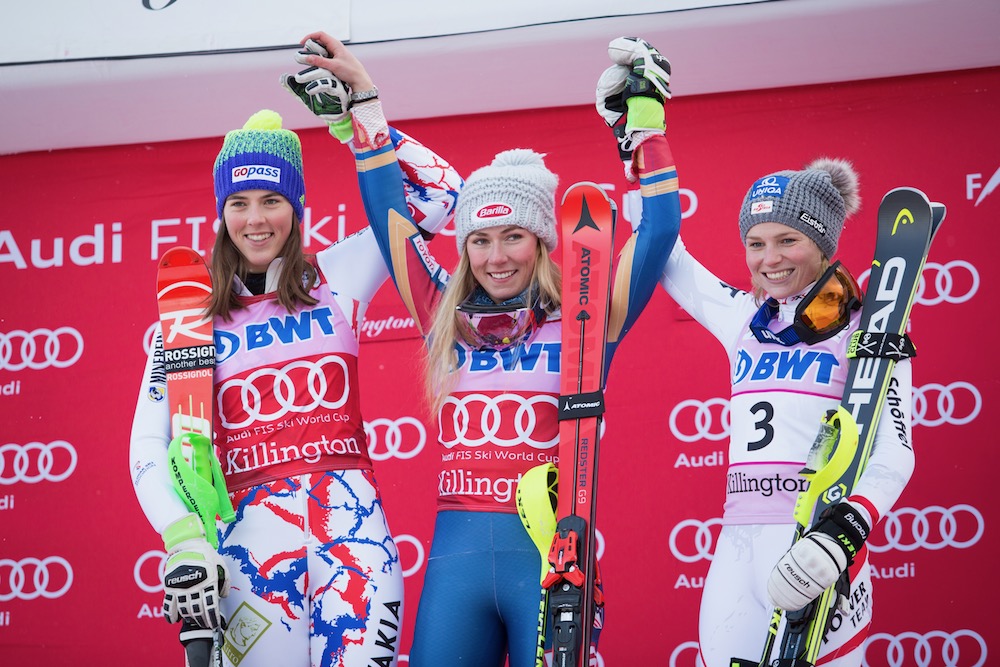 The World Cup: How did the idea first surface? Will future events be early season? How much does it cost the company? Do you measure ROI or is it pure branding? What has been the feedback from passholders?
Herwig Demschar, from our parent company Powdr, had the idea and pushed for it. He was Picabo Street's coach when she raced so he really knows ski racing.
Holding the World Cup early season makes the most sense for us logistically and I don't see that ever changing. While it is very challenging from a snowmaking perspective, we would have more issues if we tried to block off the Superstar pod in mid-winter. That part of the mountain is a main thoroughfare for the resort and it would be difficult to operate without letting skiers move through that area. It works at that time because we've not yet expanded into Needles Eye and Bear Mountain.
We worry about the weather all the time. It's hard not to in this industry; we're so dependent on the weather. We try to redirect our focus and energy toward what we can control.
The World Cup costs about a million. We see it as a great opportunity branding wise and it's great for the racing world and the state of Vermont.
Feedback from passholders is overwhelmingly positive. Of course there are some that would prefer we spend all our time pumping snow onto the terrain that's open to the public, but overall, people realize it's an amazing event. I think most of our core passholders realize it helps us stay open into late May – and hopefully June – since that is the trail we ski on late season.
Do you have plans to expand the summer product? Is mountain biking "worth it?"
Yes, we'll continue to expand our summer offerings. We've laid out a multi-year plan and we're on track putting those plans into action. Mountain biking has room to grow and I think it will. Since opening our MTB trails, we've adding flow trails and we now run three detachable lifts which have been two big contributing factors to the increase in visitors we've seen. Mountain bike visits in 2013 were 2,000. The number jumped to 23,000 last summer and this year we hit 30,000. So I'd say mountain biking is definitely "worth it" for us.
You were pretty upfront about your recent health issues. How are you feeling? Any news to share?
I just turned 50 and have been very healthy but I was in the hospital last month with a blood bleed on my brain. It was pretty scary but the support I received from the Killington community was overwhelming. I'm back to work and feeling much better. There are still some lingering headaches and fatigue, but my doctor says that's normal and expects a solid recovery.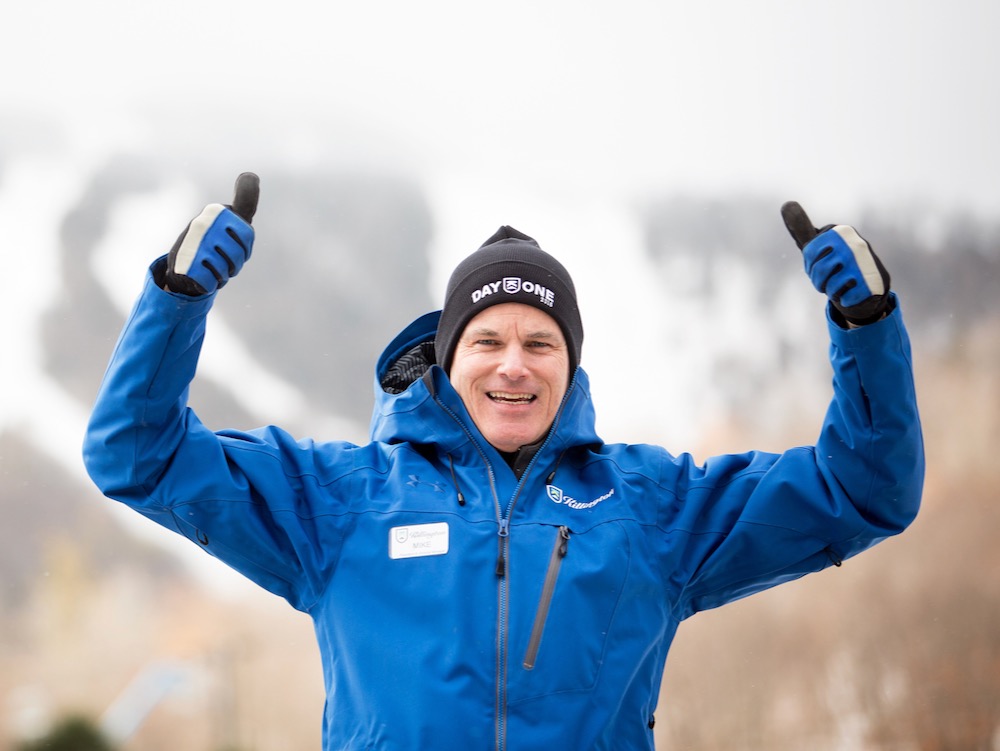 Once you told me that if it's a sunny day, you guys do ok on a Saturday in May. Is The Beast — the extended season — here to stay? What kind of calculus does your team do when deciding how much snow to put on Superstar? What else can you tell us about the extended season?
Yes, the extended season is here to stay. It's part of our culture. Long ago we stopped trying to figure out if it's justified, so there's not much calculation that goes into it. At the end of the day, we know we're not making money off opening early and closing late, but it is closely tied to our brand. It's important for us to show that we will provide skiing and riding to our guests anytime we can. It's a nice differentiator for us.
What percentage of your skier visits come from New York?
We look at DMAs more than states. For example, we do about 22% of our business from the Boston market and about 30% of our business from the NYC metro. I'd estimate we do about 20% of our business from New York State in total.
What do you hope is Killington's "Elevator Door" Brand Message?
We have the best skiing on the East Coast for all ability levels. We're known as the Beast of the East and sure, we are. But the Beast is friendly and has something for the whole family.
Thank you so much for your time Mike, good luck with the season.
Thank you and you're welcome.