In one of the more amazing closing days I can remember, Sugarbush decided to reopen for free skiing on May fourth. Skiing in May is an adventure no matter where you might be, on a glacier, a volcano, or a strip of man-made snow in Vermont.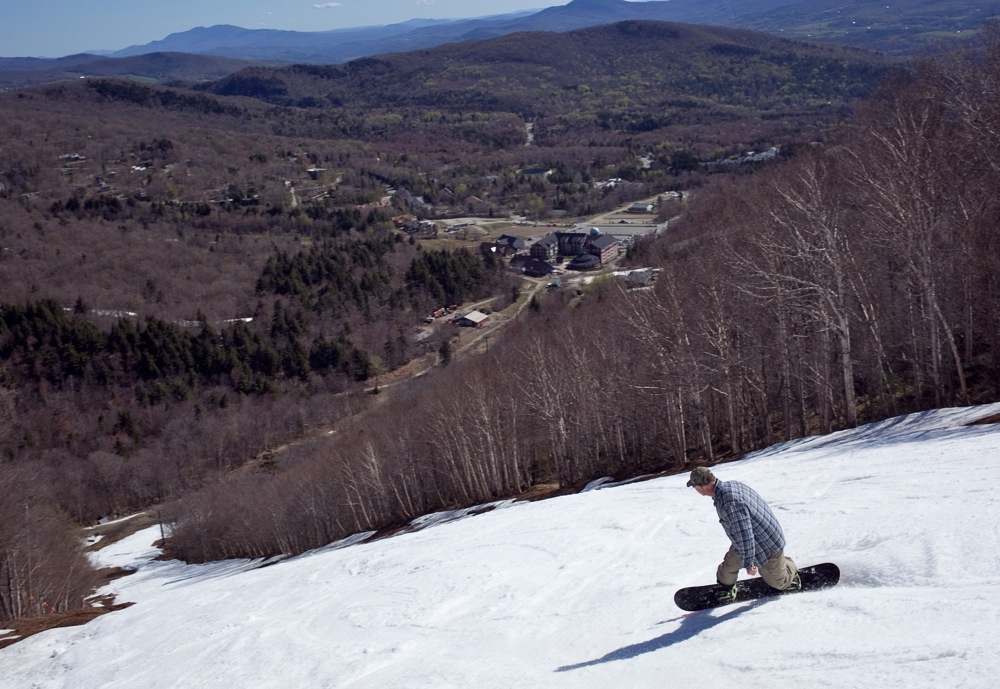 We've all heard the rumors that resorts don't like to stay open late into the spring, because people move on to other activities.
Today, the crowd wasn't buying it, and neither was the resort. There was a parade of spring revelers, removing clothes or donning costumes to shred the one remaining slope.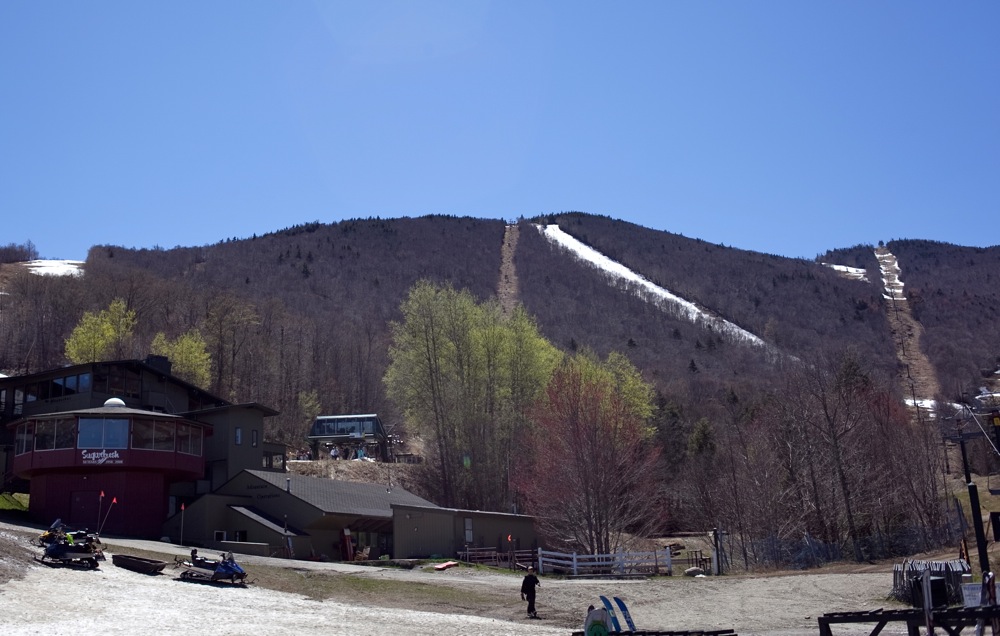 What was to be multiple ways down had been reduced to one due to the constant 70 degree whether this week, but Stein's Run made a famous a centerpiece.
I grew up a Bush skier, I was indoctrinated to the lore of Stein Erickson heading the Sugarbush ski school, and it was a fact that his eponymous run was his favorite at the mountain.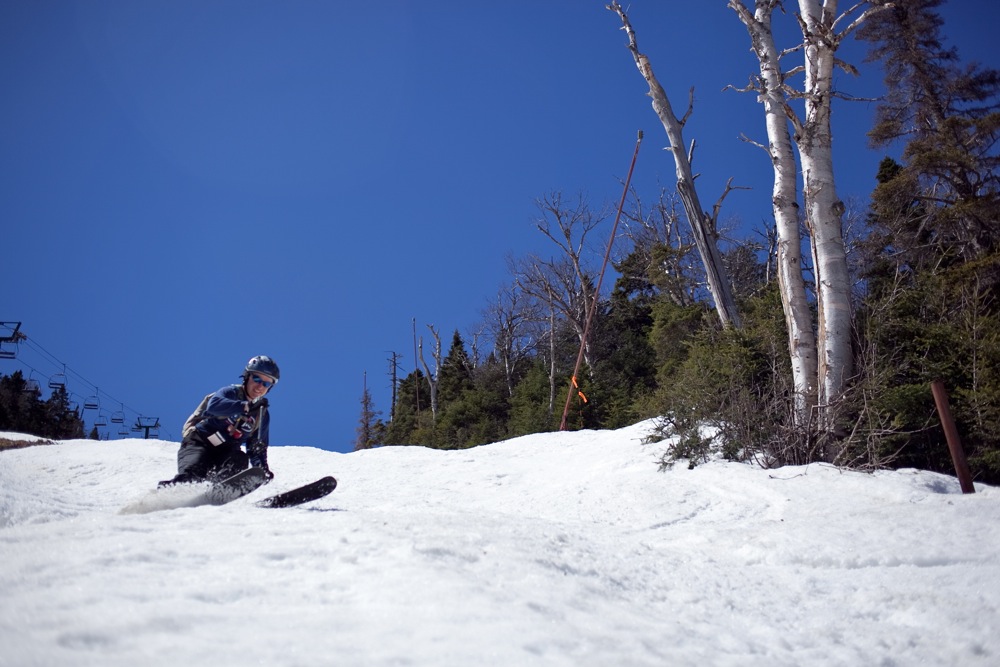 If Stein was here today, it might have reminded him more of Europe in the sixties than present day Park City where he makes his home.
The day started out tame. We grabbed first tracks to enjoy the flattest corn, and when the line started getting long it provided an opportunity to hike to the summit.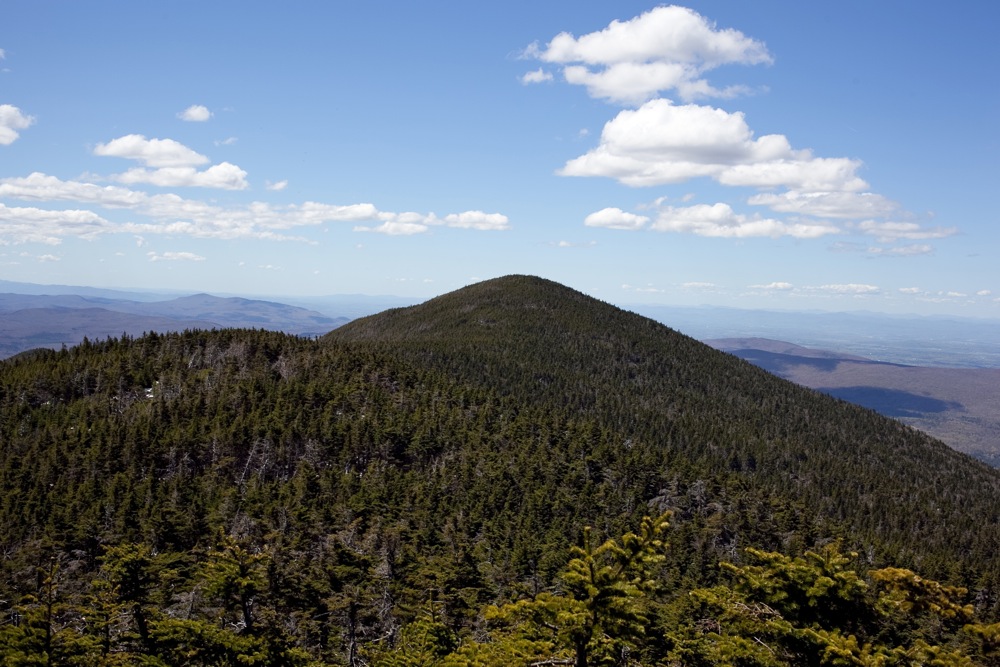 Views to the west were stunning, with patches of white clinging to the high peaks and Whiteface. The progression of buds and green was on the move from the shores of Lake Champlain to somewhere around Route 22.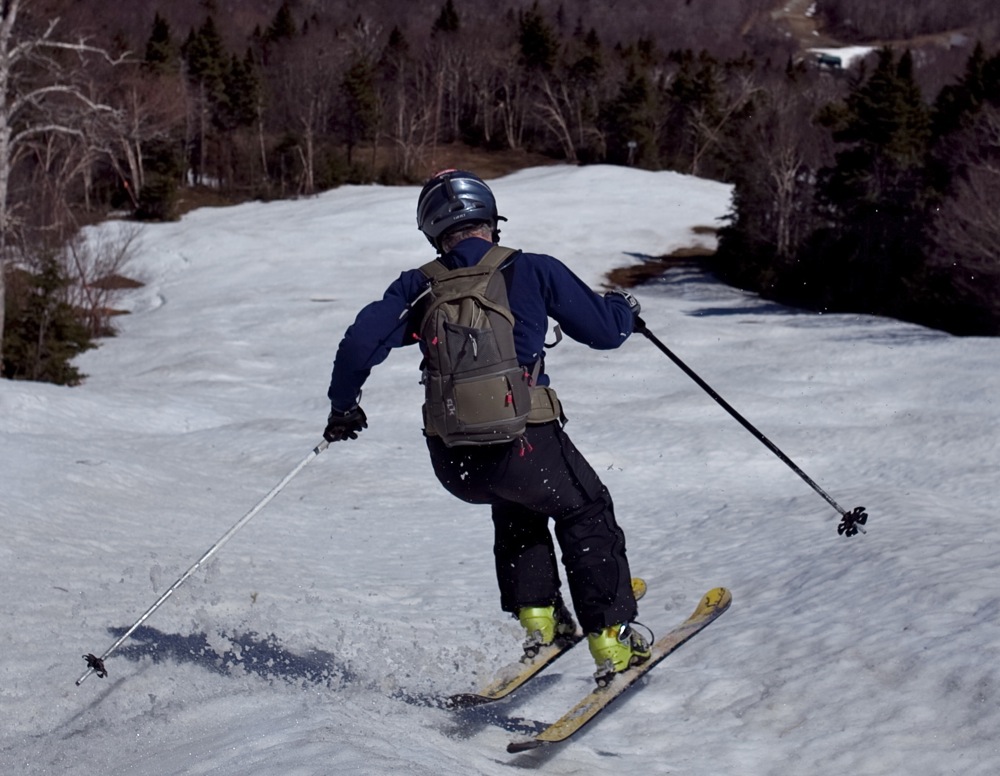 I've gotten a bit distracted here.
Spring is the ultimate time to ski. There's so much to appreciate.
I found myself lingering at the edges to hear birds and the low rush of streams running with the melt of the remaining snow. We enjoyed the subtle mist of cold water vapor lingering in our wake.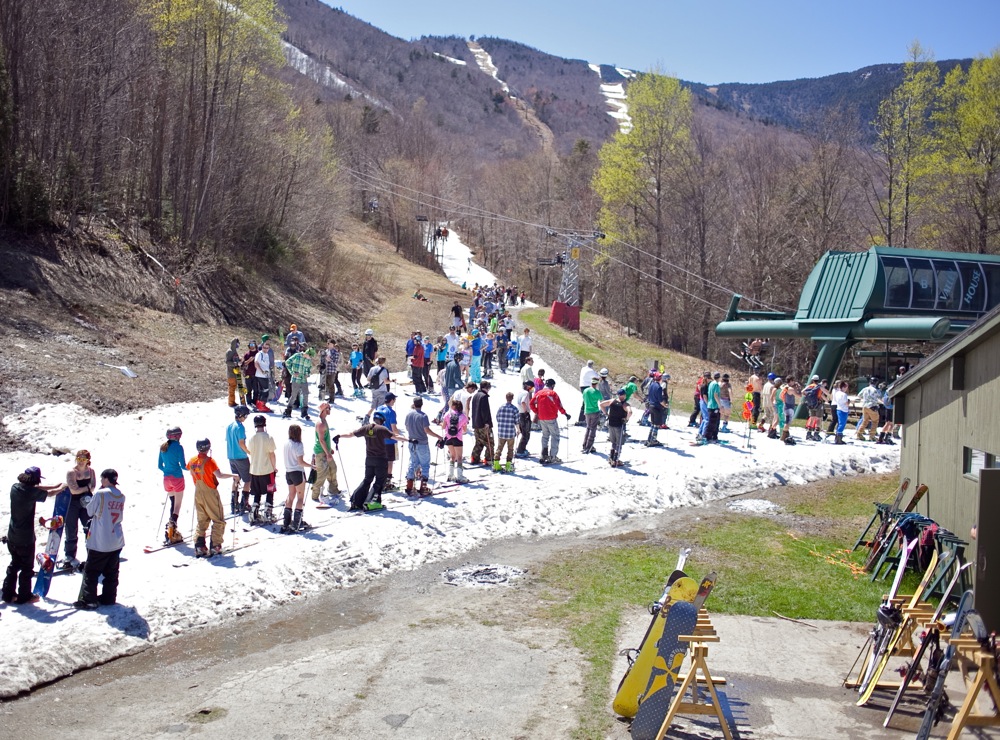 Nice to see Sugarbush going to the wall for the season.
Everyone appreciated the day.