I first heard of Kettle Mountain years ago when it was the only legal way for the public to see OK Slip Falls. Views of the falls from Kettle are distant, but still very good.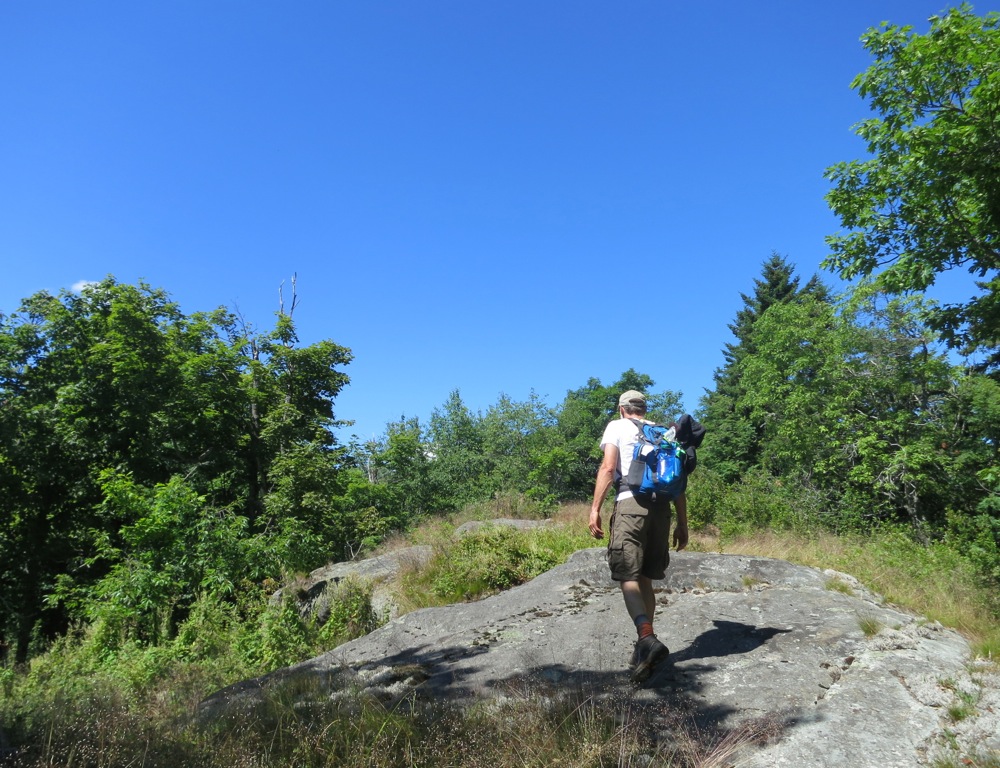 At that time it wasn't exactly a no-brainer to hike it. Access required a long bushwack through swampland to the south of the Northwoods Club road.
If you wanted to access the peak by rafting, you'd have to plan an overnight or a very aggressive day trip itinerary, minding river levels as determined by the Lake Abanakee dam release.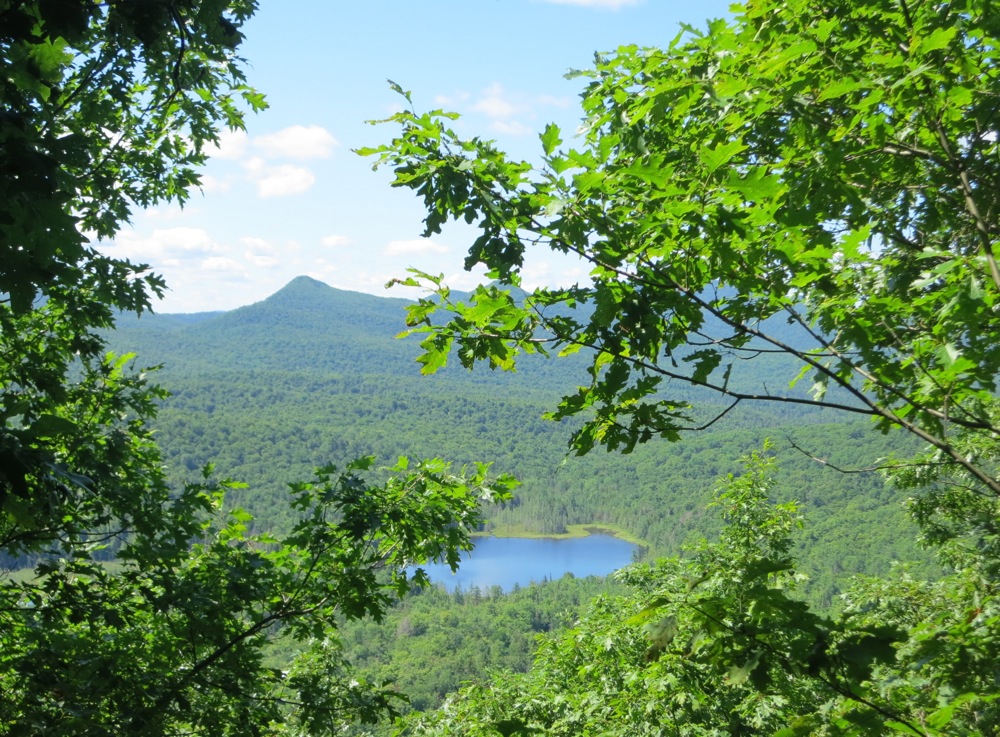 Since New York acquired the 2800-acre OK Slip tract, things have become simpler. Access to the gorge from the south is via the new trail from Route 28.
This past weekend I hiked the tract with a guide who probably knows the terrain as well as anyone.  Linc Marsac of Square Eddy Expeditions has spent a significant amount of time exploring the area since it was opened to the public.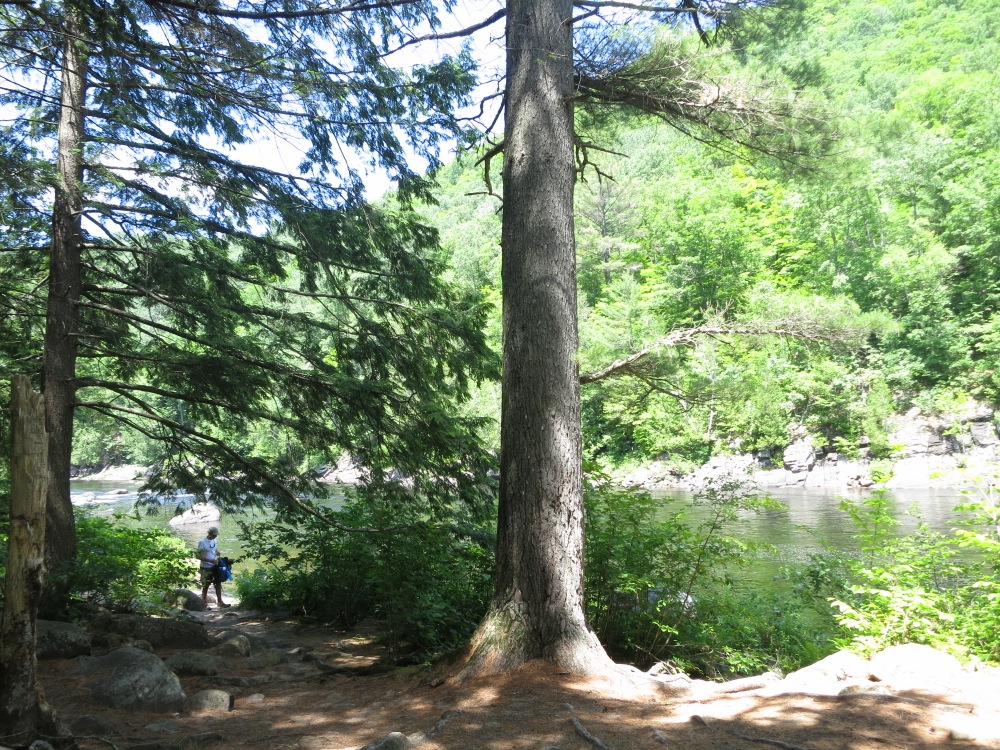 From Square Eddy HQ on Route 28, we scrambled up and over the top of Casey Mountain.  It's a steep peak that looms over the main road, with bald areas on the summit that have nice views of the Siamese Ponds Wilderness to the south.
On the backside of Casey, we bushwhacked to connect to the new OK Slip trail.  No matter how many times you see the falls, you always want to linger and take photos, and we did.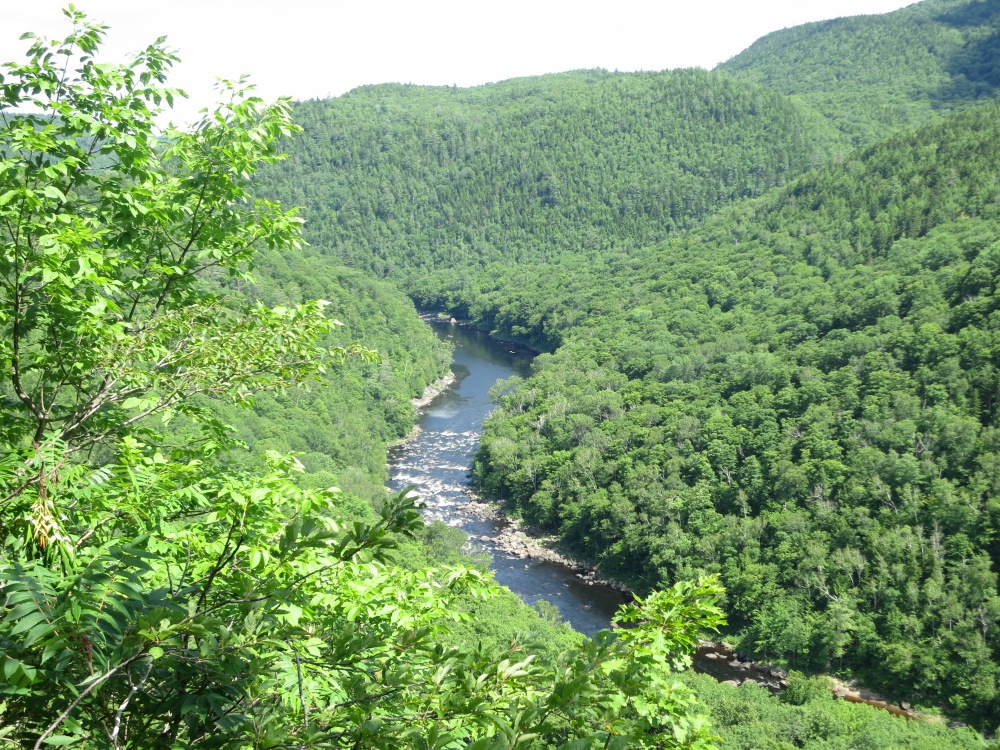 When we finally reached OK Eddy, we relaxed for a bit, then packed our drybag and set across the river.  We chose a Friday so Linc wouldn't miss a day of guiding the river, and we wouldn't have to swim against the bubble. Once across, we set a compass bearing and basically headed straight up.
We found an east facing outcrop with a spectacular view of Givney's Rift.  We took a break to rest and cool off after the steep climb.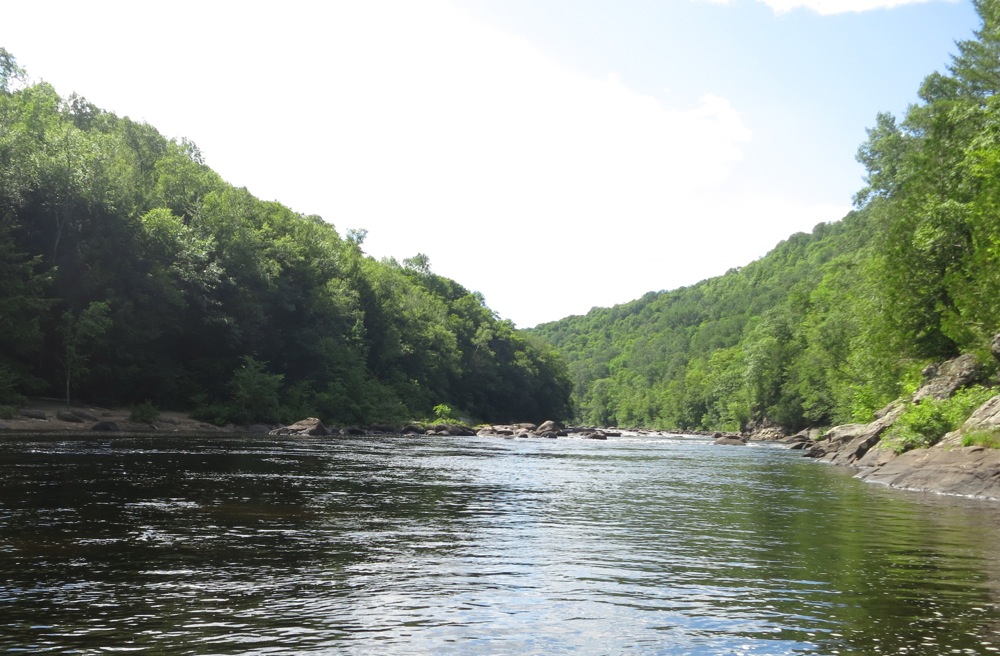 It was late in the day, and our early push to the top of Casey left us with thin reserves for getting all the way to the ridgeline on Kettle for best views of the falls. We made the sharp descent back into the Hudson Gorge and crossed OK Eddy once again.
At the end of the day, I thought back on what a luxury it is to have a guide.  I have some orienteering skills and could have pulled off the hike to the top of Kettle; but putting planning and logistics in the hands of someone that you trust is a lot of fun.