Recently we had the chance to see the progress that's been made on Gore's big summer project: the replacement of the Adirondack Express.  What impressed us was the amount of work that's required to complete a job of this size.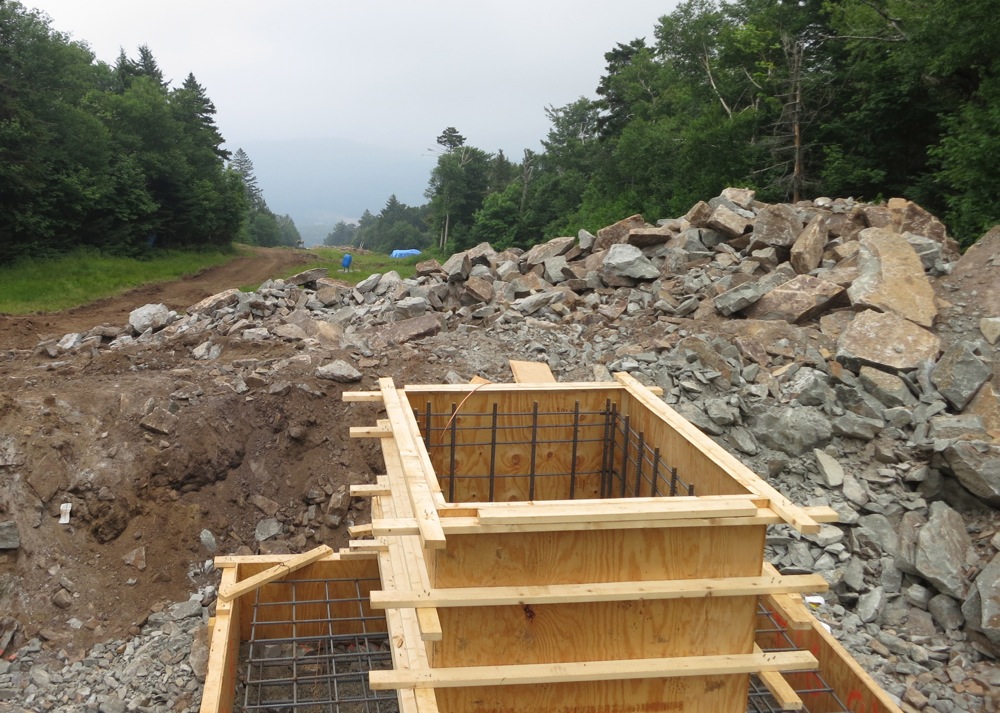 The original lift required twenty-eight towers to cover the 7000 foot expanse from Gore's base to the saddle on Bear Mountain. The new express will require twenty free-standing lift towers to do the same.
Each one of those twenty towers will sit on a deep footing that will rest below grade on a surface that was blasted out of bedrock. Within each of these craters a form is being built that will contain the rebar, concrete and bolt configuration needed to hold up the massive towers.
The full lineup of these forms should be in place and ready for concrete by early or mid-August. The pour will then cure for two weeks. In the interim, grading and grass seed with be replaced. Sometime after Labor Day the waiting game for chopper availability should begin.
In other news, the pipe on Twister is being replaced in it's entirety. It's old and was problematic last year, requiring field repairs during the season.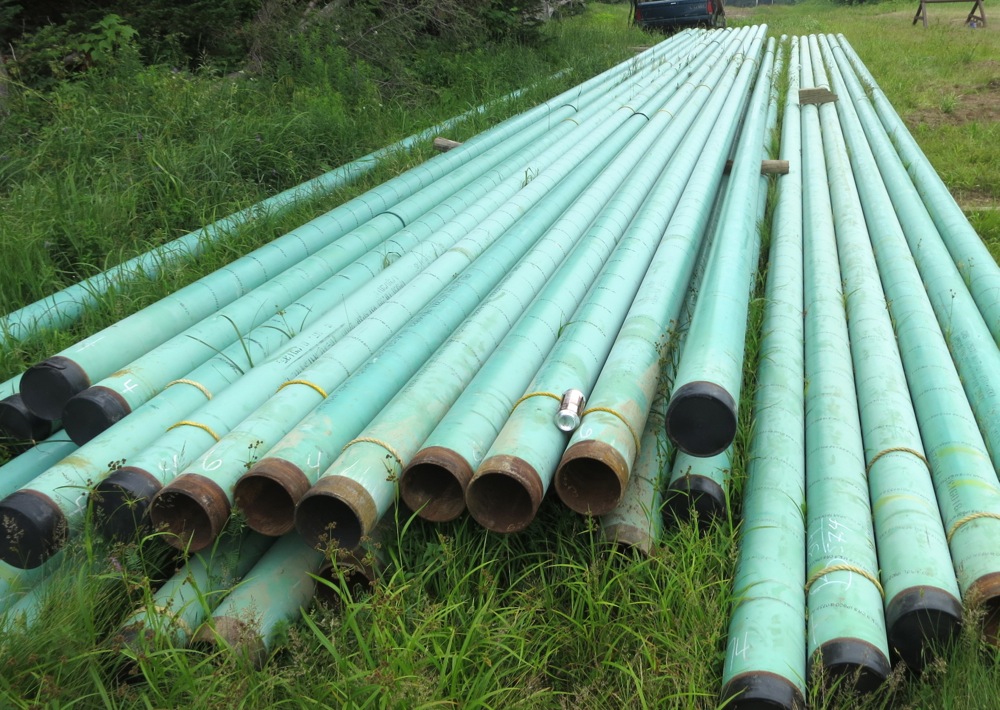 In addition twenty-two HKD Impulse tower guns will be installed down skiers right on Topridge, along the steepest part of the pitch. The goal is to get the trail online as quickly as possible in the early season.
While discussing plans for the High Peaks lift we learned that the current Unit Management Plan includes a provision to straighten access to Lower Steilhang to allow more fall line skiing and trail grooming. The existing trail would still be used to access the trees on the Dark Side.