65-hour work weeks, very little flexibility for time off, and a four-year-old at home aren't a good recipe for any skier, especially one based a half hour west of New York City. Still, I made it to 28 days, and while none fell into the "best-ever" category, there were lots of great moments that'll stick in my mind until next winter.
Winter Park/Mary Jane, CO: 12/14/09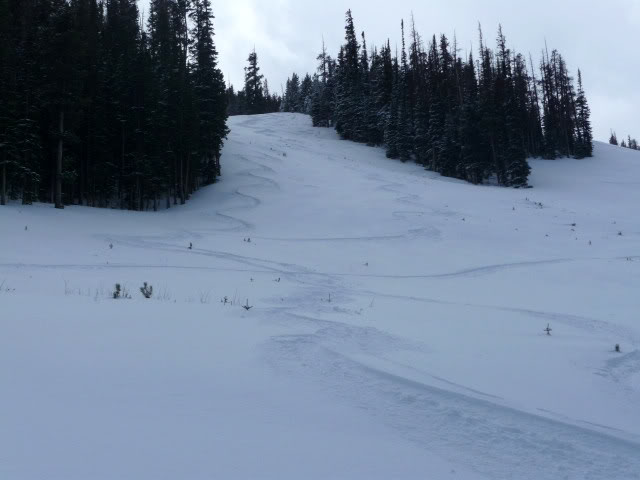 Due to uncooperative weather in the East, my first ski day didn't come until a mid-December trip to Colorado. I'd always heard divergent opinions on this sprawling ski area and was lucky to go there after an overnight storm dropped a foot of snow. The Winter Park side is a series of ridgelines with long runouts and oddly-placed lifts, but by poaching closed trails, I scored plenty of untracked, calf-deep powder.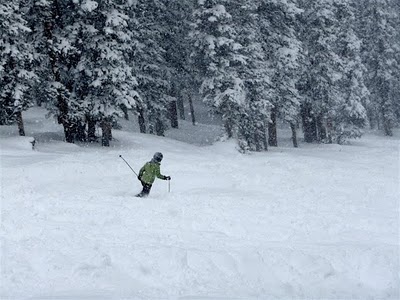 Late morning, I moved over to far more interesting Mary Jane next door, which lived up to its reputation of consistently-pitched fall-line skiing. Since it was so early in the season, my 1,800-vert laps were on soft baby bumps from top to bottom — as opposed to the minivan-size that they undoubtedly become after more snow and traffic.
Belleayre Mountain, NY: 1/16/10
Everyone likes to show their home hill to a newcomer, and for Belleayre's annual press day, I brought Harv for his first turns in the western Catskills. He had a great time meeting loquacious superintendent Tony Lanza, but the day's highlight was unquestionably the Belleayre Beast.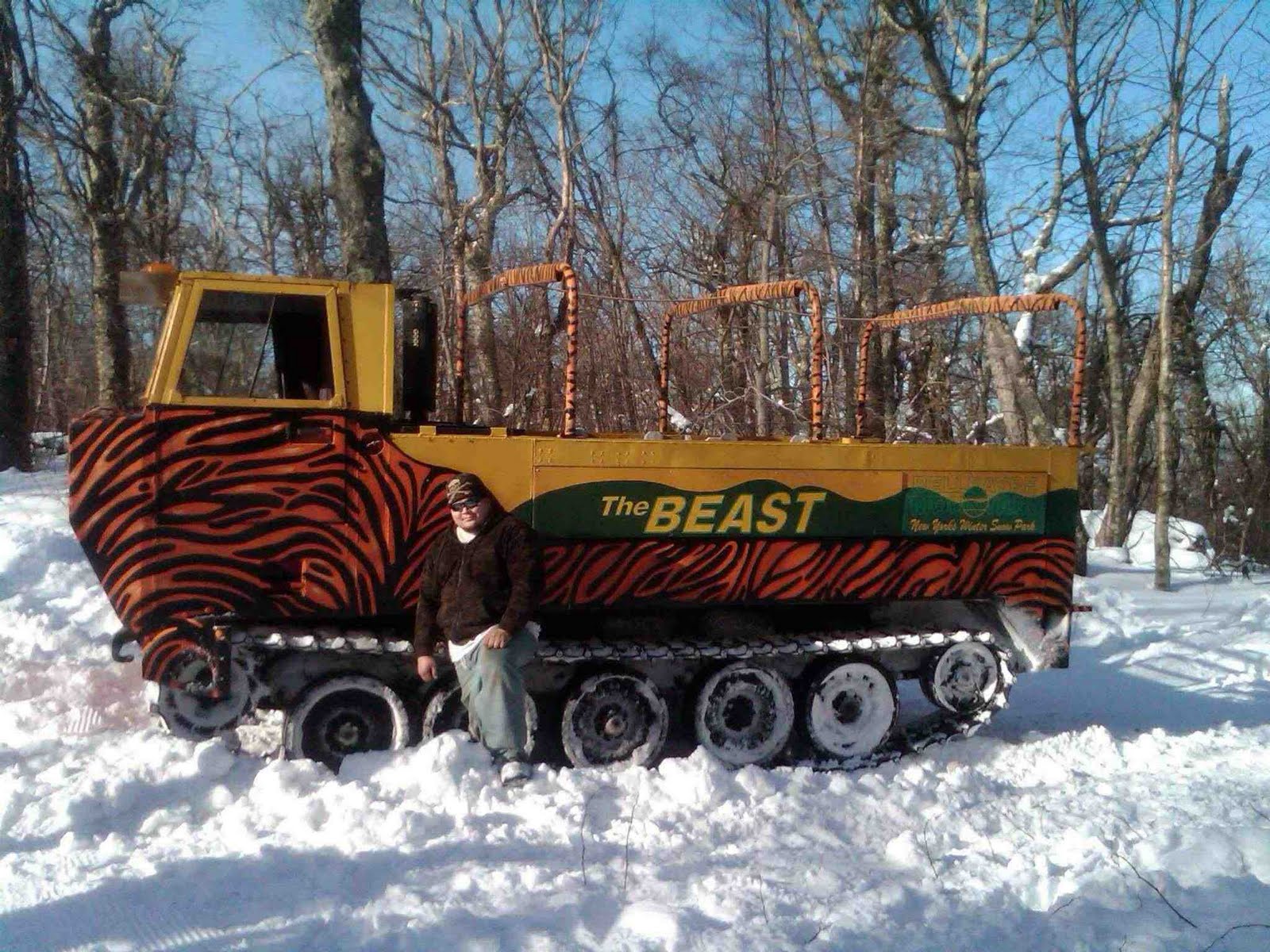 A smoke-belching military assault vehicle posing as a snowcat, the Beast brought us to the Cathedral Brook trail — a narrow, rolling East-Coast classic with beautifully edgeable cover despite the fact that only 48 inches of natural snow had fallen by that point in the season. After two runs there, we spent the rest of the afternoon getting schooled in the bumps by snow-sports director Don Boyce.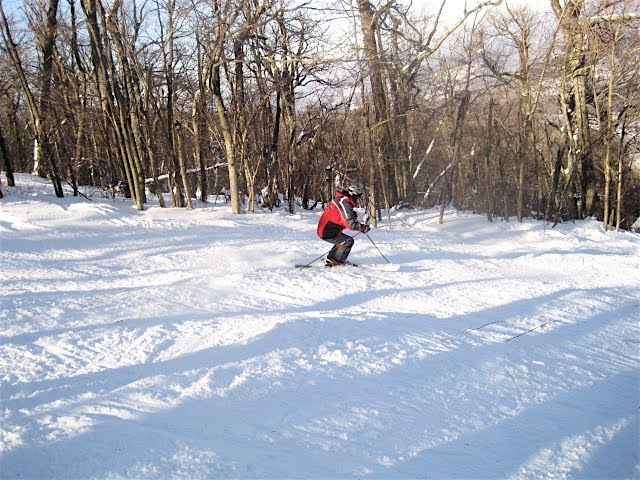 I'll never understand why more American skiers don't visit Quebec's Eastern Townships: a really unique region with well-maintained New England architecture, quaint towns, French-Canadian culture, and skiing that often compares favorably with Vermont. Moreover, it's only a short drive over the border.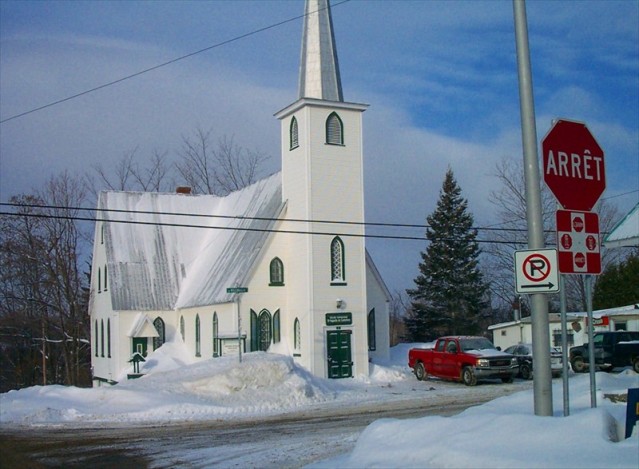 In the 15 or so days I've skied over the years at Sutton, I've always gotten lucky with snow, and this trip was no exception. On the night of my arrival, a two-inch forecast grew into a foot by the next morning, and it kept on snowing through the early afternoon.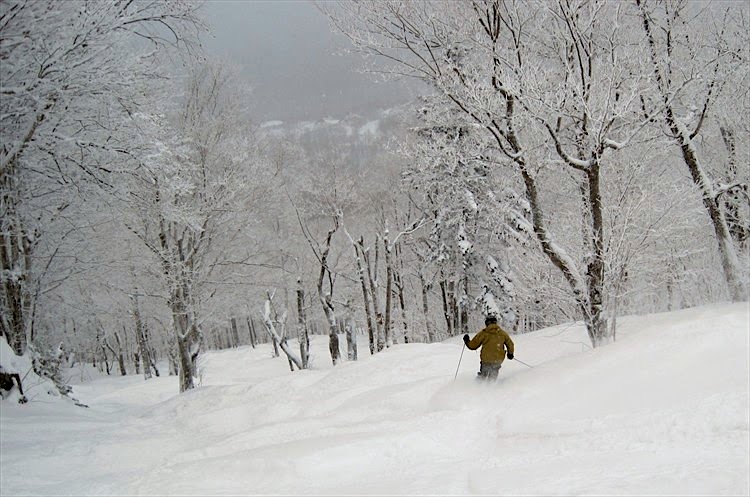 In addition to scoring soft, knee-deep turns in Sutton's artfully pruned glades, Director of Operations Luc Boulanger gave me a three-hour tutorial on how his team maintains the trees in the mountain's extensive "sous bois" network.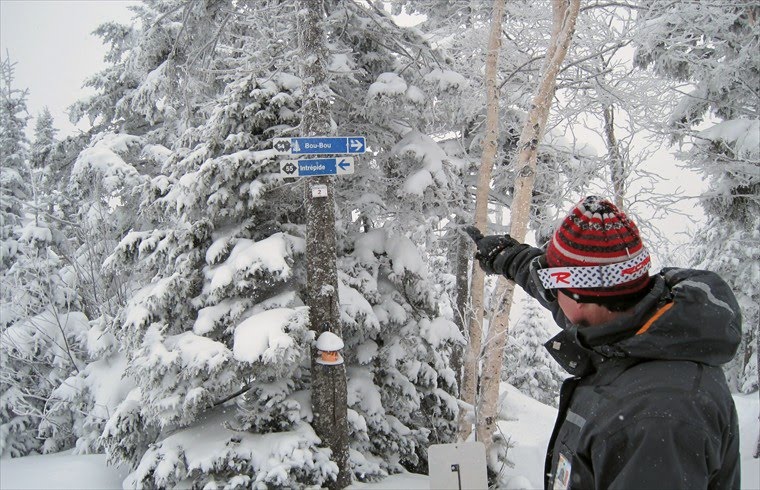 We finished the day with an incredible fondue dinner at the Bromont resort. Cuisine is a huge upside to any Quebec ski trip.
Whereas the Eastern Townships are all about cute villages intimately set amongst lakes, hills, and mountains, our six-day ski safari north of Quebec City was always paralleled by the vast expanses of the Charlevoix region on one side and stunning views of the Saint Lawrence River on the other. After a while, I gave up trying to take representative photos: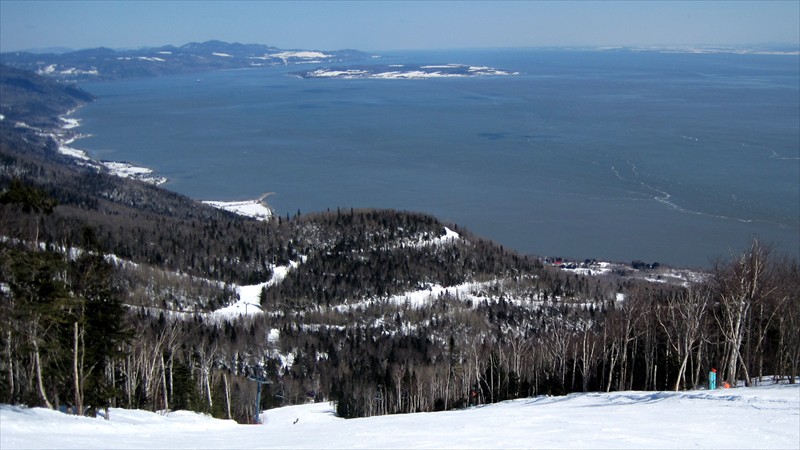 Every stop on this trip was memorable for Quebec's combination of great skiing, excellent food, and fascinating culture, but the best weather and conditions were at surprisingly entertaining Mont Édouard in the Saguenay region. Bluebird skies, perfect temps halfway between winter and spring, and beautiful snow both on-piste and off were just what we needed after two flat-light storm days.