I was looking through last summer's long range forecasts. What I found looks pretty good in retrospect. Caveat: I haven't followed the weather out west. We're really looking at the Northeast.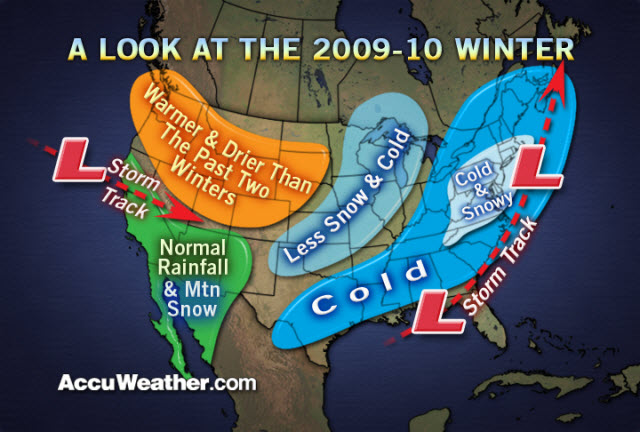 Bastardi's Call
The biggest, baddest of all the long term calls comes each summer from Accuweather's Joe Bastardi. Accuweather is known for making bold calls and hyping them bigtime. They've gone down in flames recently, including Bastardi's call for 08/09. This year his call, made in mid-July, was SPOT ON for the northeast.
National Weather Service Forecast
Another call that looked pretty accurate in hindsight was NWS/NOAA's 3 month temp outlook, published in early November: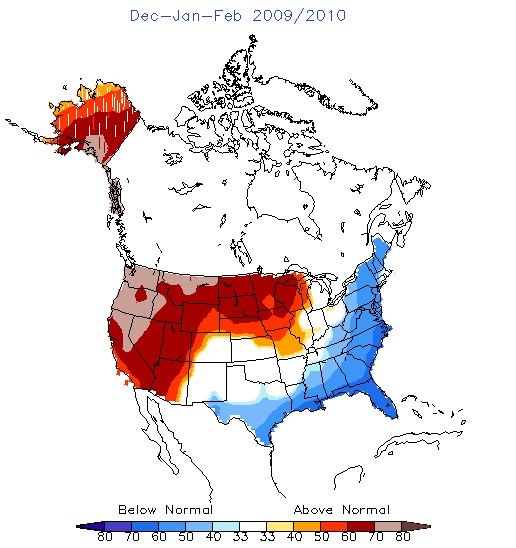 And finally this analysis, on the effect of El Nino, I think described the winter extremely well. Warmer than average most of the winter across most of Canada and the upper midwest. Colder than average along the East coast for Dec – Feb, with the warmth finally reaching the coast in March and April: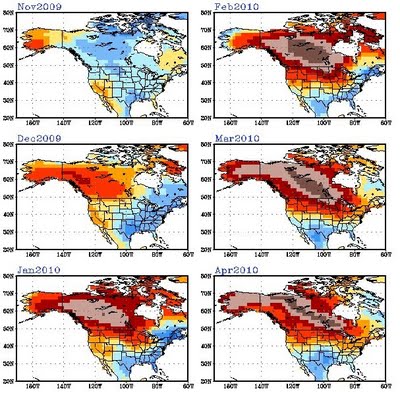 When we first saw this image on November 2, we said:
"… at this time of year – it's all about temps. If we get our share of arctic air, snowmaking can begin, and precip will fall into place. If we could get those Jan-Feb temps to verify, I'd take my chances with March and April."
And even though Accuweather basically laid it out … I had NO IDEA what this would mean if it verified. Blizzards in NJ and a snow drought in the mountains.
While the season wasn't ideal by any means, at the beginning of the season cold air is the ultimate commodity. And we'd bet, in the same situation, we'd make that deal with the devil again.