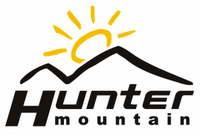 There have been significant changes to Hunter Mountain over the past few years including the installation of two new high speed lifts and the addition of North America's longest and highest zipline.
We spoke with Jessica Pezak, Hunter's Marketing Communications Manager, to check in on things at Hunter.
NYSkiBlog: First, did Hunter suffer any damage from Irene?
Jessica: Incredibly, no. We suffered zero damage. There is some normal erosion here and there, but that's to be expected with that much rain. We had sandbags out and were prepared for water rushing down the mountain, and that really made a difference. While our towns were devastated, the Hunter lodge escaped unscathed.
NYSB: What is happening at Hunter this off-season?
JP: The most significant news is the installation of the West Side Quad. It's a big step up for us, and I think our West Side skiers and riders are going to be pleased. Otherwise, we had success with Bluestock, and our expanded relationship with WDST. Zipline tours are in full operation.
Our mountain top wedding venue has been completely redesigned and landscaped. If you haven't been up there, it's worth a look. It's really spectacular. In our kitchen, we've got chef Tim Lang up at VanWinkle's — he's reworked the menu, and the food is really quite good. VanWinkle's has light, healthy food, fabulous entrees and desserts.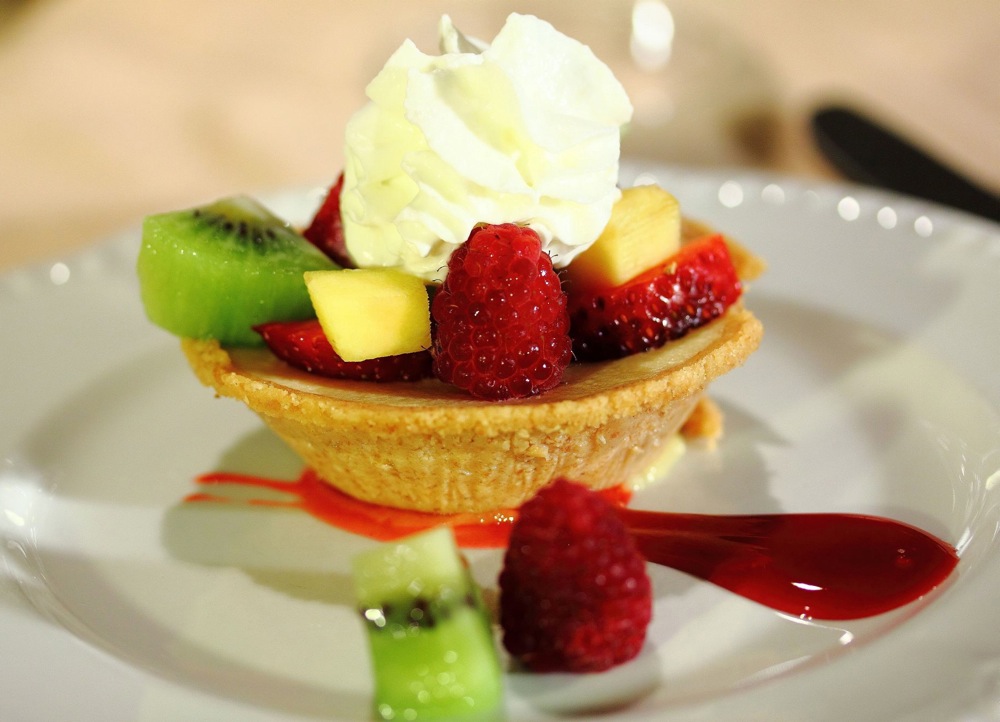 NYSB: Has the zipline met your expectations this summer? What has surprised you about running the zip?
JP: We believe the ziplines are great additions to the mountain. We've attracted a lot of visitors and the tours sell out every single weekend. There's been a visible increase in traffic to the area — and to the mountain specifically. Truthfully, I'm not surprised; we knew NY Ziplines was great and we're stoked they're doing well. We hear great things from summer visitors about the operation, the staff and the experience.
NYSB: What's the uphill capacity of the new HSQ on West? How does that compare to the old lift? Does the new lift have a diesel backup?
JP: The capacity of the new West Side quad will be 2400 per hour, the same as the Snowlite Express. Z and Y lifts combined had a capacity of 1900 per hour. The new quad has a standby diesel for the purpose of emptying the lift in a power failure.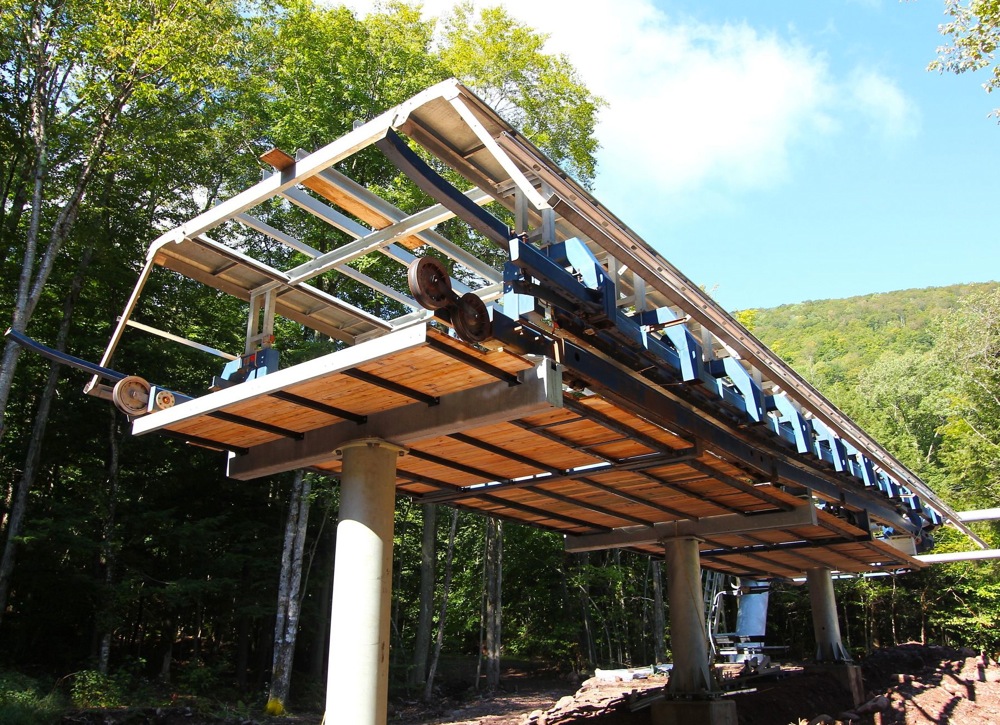 NYSB: Will the new lift create additional traffic on West?
JP: We expect the skier traffic on West to remain about the same. We took out two lifts and replaced them with one — obviously there'll be no wait for Z Lift on busy days.
NYSB: Any unexpected issues with the new Kaatskill Flyer?
JP: With any piece of new equipment, there is a breaking-in period. Overall, we're very happy with the Kaatskill Flyer, and we're pretty confident our customers are too.
NYSB: Ski hills measure their snowmaking capacity in acre feet per day. What is Hunter's capacity?
JP: We can make 64 acre-feet per day.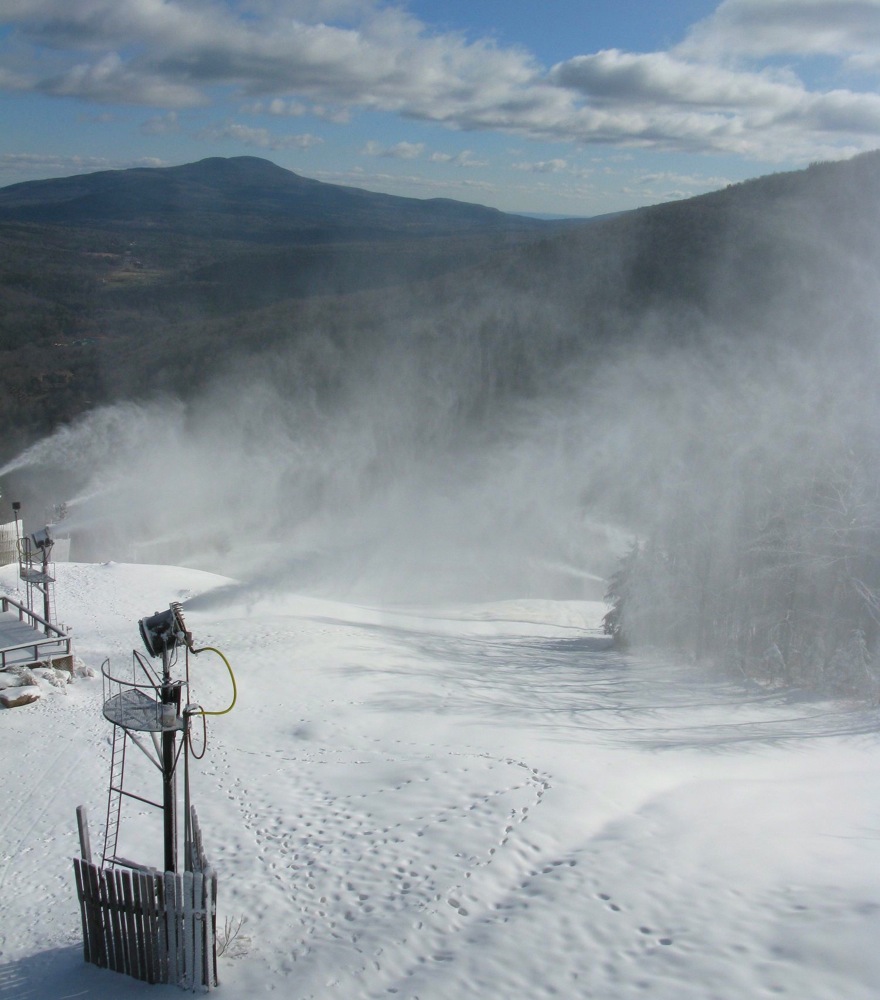 NYSB: That's impressive. We've heard there are plans to develop a new water source over on Hunter West, any truth to that? Would that be a further improvement in capacity?
JP: Water storage is a big part of snowmaking. Storage ponds provide more reliable sources of water during periods of low stream flow, which is obviously better for stream habitat. Our permit allows us to build another storage pond.
NYSB: Why the digging at the top of Annapurna?
JP: The snowmaking lines had to be relocated to accommodate the new West Side Quad installation.
NYSB: What is the deal with Westway — why is it neglected?
JP: To open Westway we need real cooperation from the weather. It takes a lot of time and preparation to cover Westway with ample amounts of snow, so we need a perfect window.
NYSB: Is Hunter going to cut new trails on West or up the X cut?
JP: We're always hoping to expand. A lot depends upon permitting from government agencies, as well as business levels. If we can grow our skier visits, expanding becomes a higher priority. Regardless, we're upgrading consistently and investing in our infrastructure. The next logical step is more terrain. We will see what the future holds.
NYSB: Are you considering a day lodge on West? Will there be any future overnight lodging slopeside at West?
JP: As of now we have nothing formal planned for the West Side, but we continue to look at different development options.
NYSB: What are Hunter's most important markets? Who are the primary competitors for Hunter?
JP: The NY Metro—including New Jersey, Long Island and Westchester. We get a lot of traffic from the Hudson Valley, and central New Jersey.
It may seem odd but we don't look at our neighboring resorts in terms of competition. Windham, for example, caters to a different crowd, and offers an entirely different product. Hunter and Windham staff members definitely spend time together at industry events, and trade shows. Those guys and girls are good friends of ours, and I think the mutual feeling is that we're happy to have a resort 15 minutes down the road to enhance the Catskills experience.
NYSB: How do you feel about competing with state run mountains?
JP: I'm hesitant to answer this question only because I believe when people ask it, they are trying to spark melodrama. While we are in the same region, we think Hunter offers a distinctly different product than Belleayre. There are pros and cons to state ownership of recreational resorts, and the issue is more complex than people make it out to be. Regardless of what other resorts in the region are doing, we're doing our best to serve our customers and deliver high quality experiences on our slopes and throughout our properties.
NYSB: What do you want NY skiers to know about Hunter?
JP: We're here, two hours north, with some of the most aggressive, skiing and riding in the area. We've got a great learning facility for beginners, and tons of off-hill activities. This is an ultimate winter experience that's very close to New York City. We've retained our competitive edge in snowmaking with annual upgrades, new guns and new technology. After decades of doing so, we still offer some of the best snowmaking anywhere.
NYSB: Are you going to name glades and put them on the map?
JP: Not sure which glades you're speaking of, or which map for that matter. The Milky Glades were put on the map a number of years ago…
NYSB: Any major snowboarding events at Hunter this year?
JP: We're in the planning process at this point; at this moment we have nothing on the calendar, but there are some events under consideration.
NYSB: How do you decide when to close for the season? Seemed like you had a lot of snow to work with on closing day.
JP: Those decisions depend on the success of the season, the weather and how the snow has held up. And we've got to consider TAP New York, our big microbrew festival that encompasses a different food theme every year. It has grown exponentially and it requires weeks of planning. We have to break down from the ski season before we start the setup for the event.
NYSB: Will Mountain Biking ever be allowed again?
JP: Truth, probably not. Unless we can find a way to operate the program without losing money, I doubt it will be offered mountain biking. We just couldn't cover the operational costs. No business can run at a loss. We're happy to recommend Plattekill, which has an amazing MTB program… and Laszlo is another great friend of ours.
NYSB: Why is the meatball sub so irresistible in the cafeteria?
JP: I can't speak to that… I am a chicken noodle soup kinda person.