Closing day is a complicated event for most die-hard skiers. Every spring, when people start talking about sunny 70-degree weather, truly passionate skiers have trouble getting excited about it, in April or May, or even June.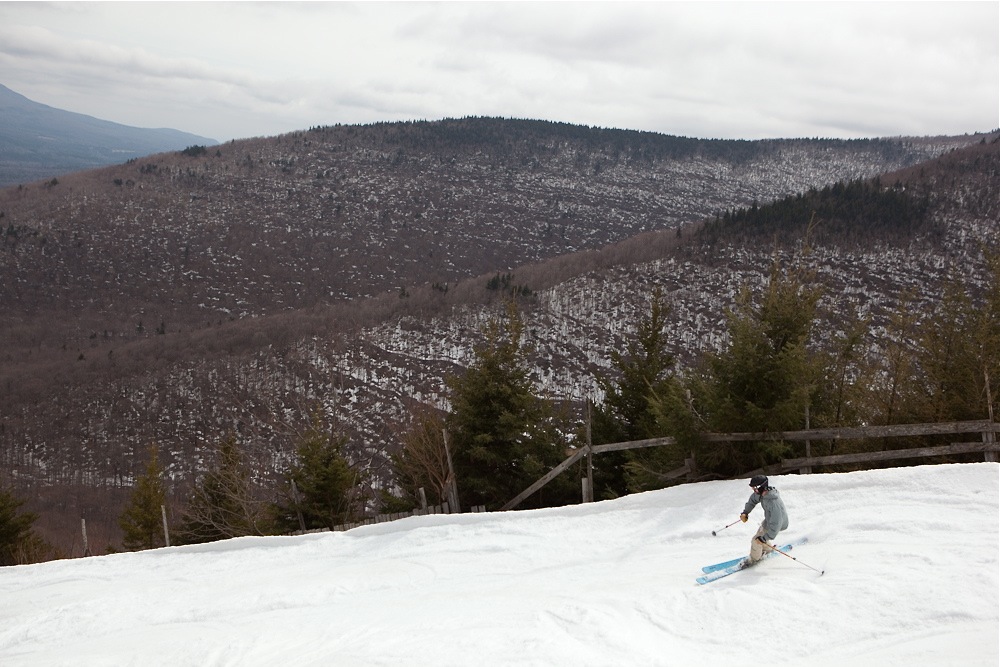 Regardless of the weather, closing day always does offer some closure, like an outdoor group therapy session. It's wishing away the upcoming warm weather, sharing beers with strangers, Chinese downhills to get a last chair before closing, and my personal favorite, cheap tickets.
Hunter was talking about closing April 10th, or possibly hanging on for another week if the rain didn't hit. The party day was apparently on Saturday, with the annual pond skimming and true blue bird conditions, but most were hoping for another week.
On Sunday, Greg and I rode the chairs together, our last-minute plans cobbled together when the forecast changed in Brooklyn at 6:30am. We were so glad, we headed up. In a mere six minutes, the new six-pack provided interesting characters to ride with, hip-crushing spectacles to gawk at, and a nice view of all those fantasy cliff drops.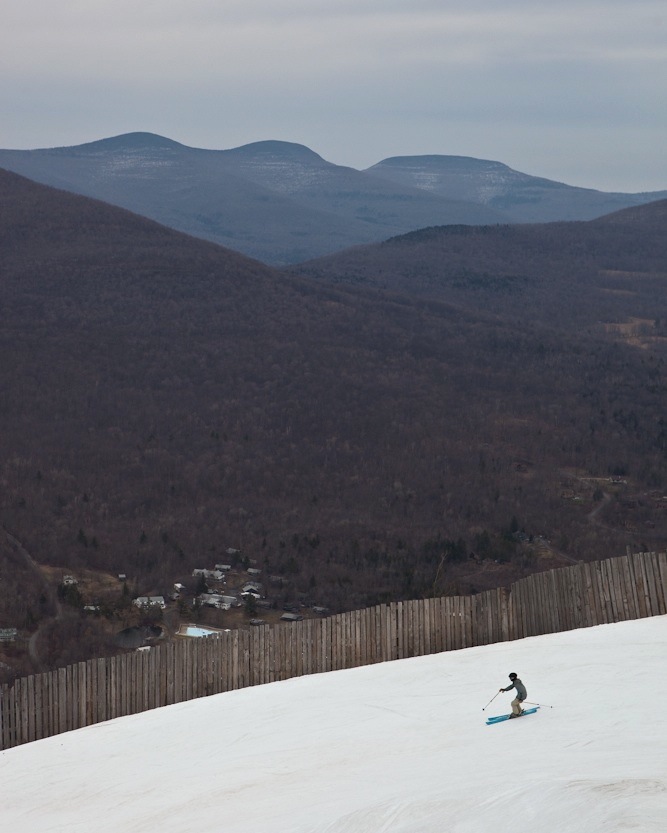 When things are winding down, every run takes on new meaning. Each turn is a crusade for a perfect arc and weight transfer. There's zen in each lift ride, and everyone is your new friend.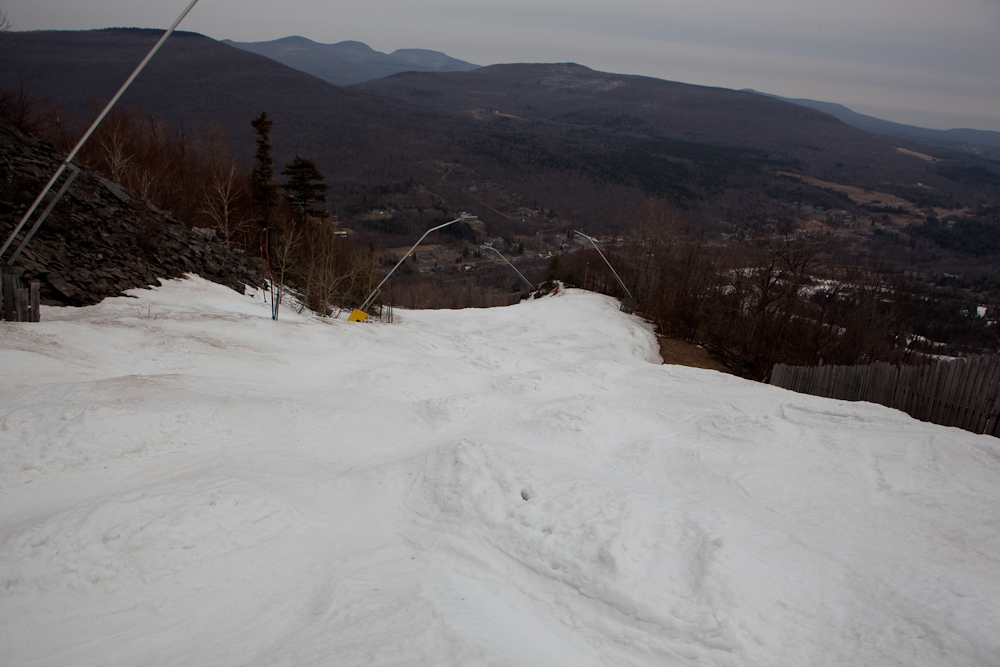 But this closing was even better than most. We were fortunate to be able to enjoy the steeps on a near 100 percent open Hunter West, and my favorite Meatball Sub (hold the cheese) at any ski area on the continent was still available in the cafeteria.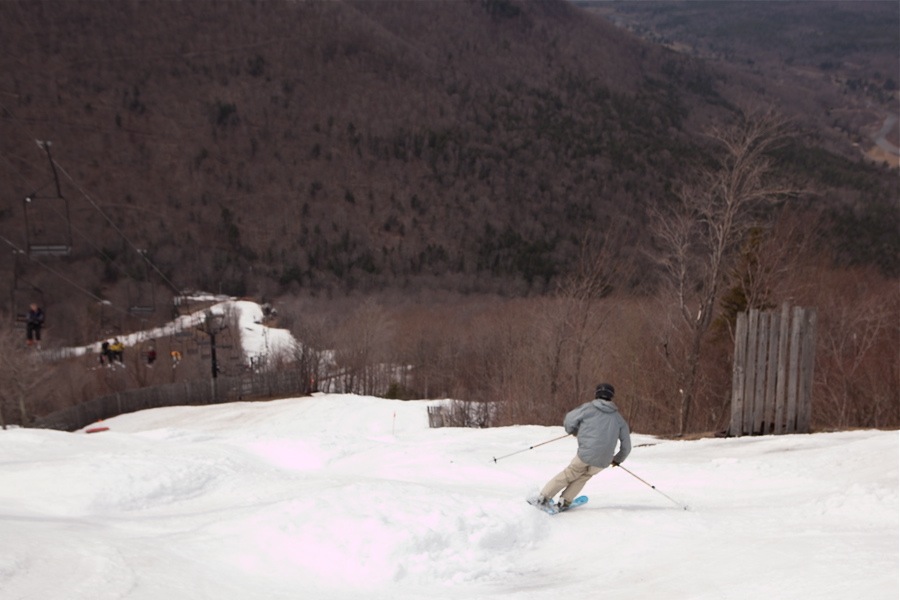 It wasn't the proudest closing day ever. We didn't have deep powder like they have in Utah or some years in Vermont. We didn't have a raging Cinco-de-Mayo party with tequila shots and beach volleyball. But I was proud to be a Hunter skier, in the capital of snowmaking and a literal living ski history museum. The coverage was terrific, the corn superlative, and there was enough of the product to think about hiking up to some shadowy trails in June. It's tough to ask for any more than that, but I'm glad I took a few shots so I can remember how much fun Hunter is on a perfect and empty day.