Once I got my skis in today's fresh snow I didn't want to stop, or even slow down. Lots of other people at Hunter must have felt the same way, because it's been years since I saw such a powder-crazed group in the Catskills.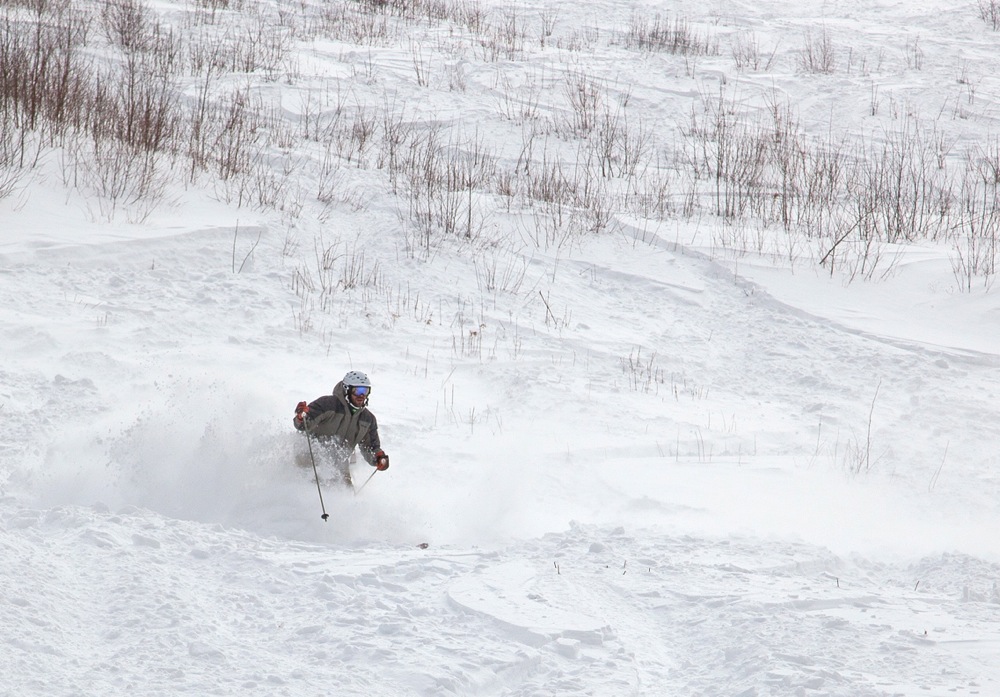 Rope drops were well attended, especially on Hunter West as people clamored to get on the big terrain of Westway.
After two runs on old 44, I considered, for a moment, giving my legs a break, until I saw the rope coming down on Annapurna. The headwall was exceptional.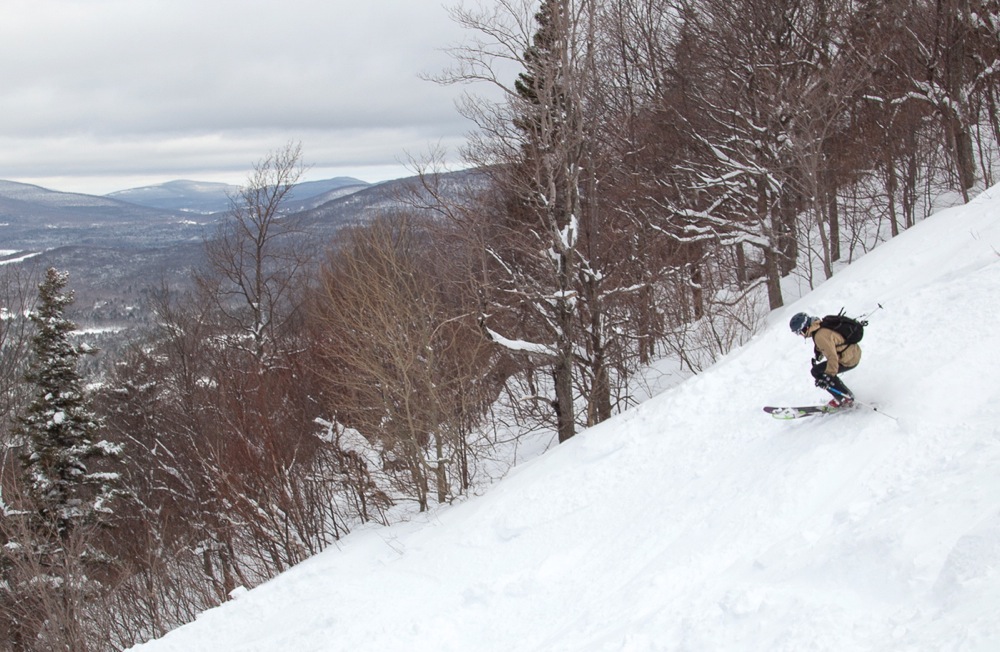 The storm delivered both deep and dense preventing my skis from hitting bottom on even the steepest pitches of natural snow terrain.
As the day went on, I saw so many smiles from the Hunter skiers I've shared turns with over the years, but none surprised me more than that of a ripper I met on last year's trip to Silverton. Mariana was getting her pow fix in the Cats.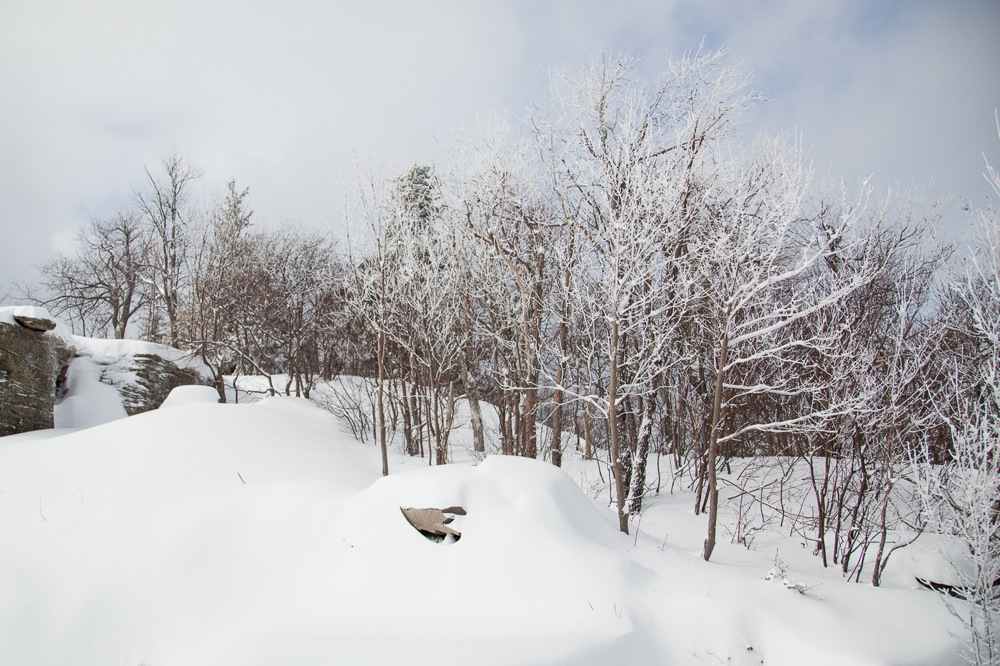 It's a small world, but I suppose it's no small wonder that good skiers pick the same terrain, days, and places. The coincidence continued as I ran into her and her Valentine on short breaks at Scottie's, twice.
Lines were well-managed by the staff, high speed lifts, and the fact that after lunch most had skied all the powder they could handle.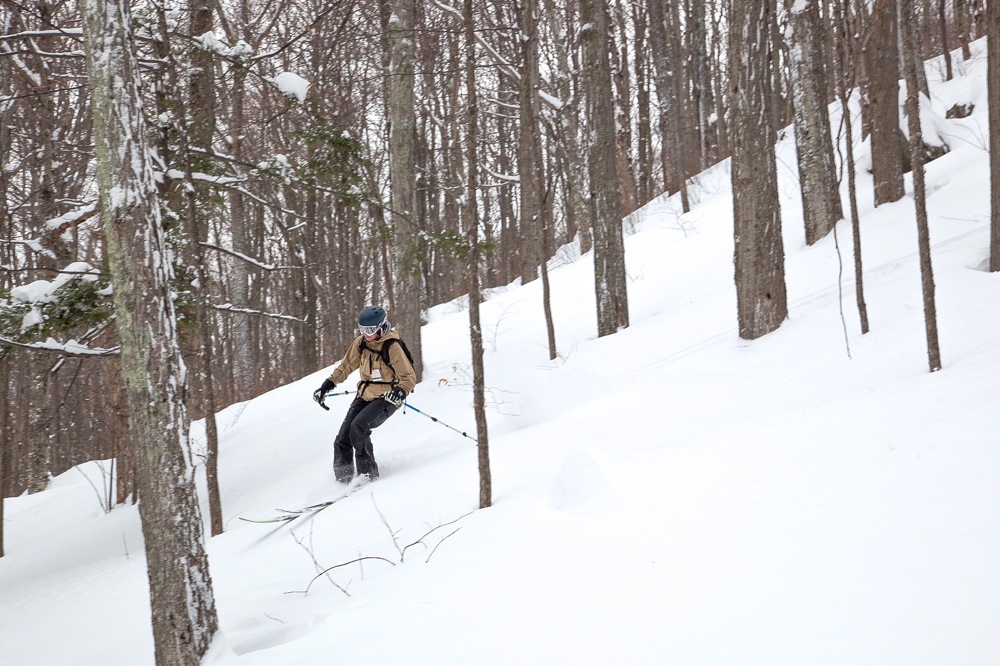 There was so much new snow that as the tracks began to coalesce, the mountain just skied in, rather than get skied off. The surface couldn't have been softer, and the natural moguls on trails like Racers Edge had my girlfriend skiing like a pro.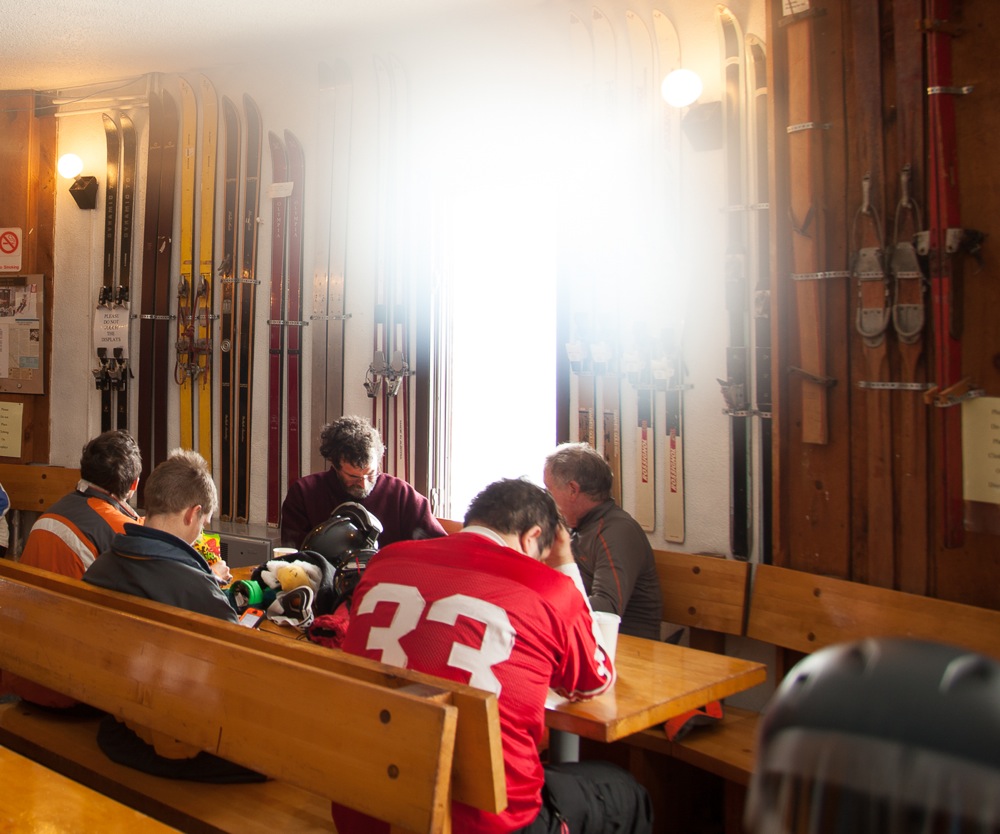 It's time to change the definition of this Hallmark holiday, which should probably be reserved for skiing powder with loved ones.
And maybe we could change the name, too. I think Friday, Saturday, and Sunday should all work. Valentines Day is quickly turning into my favorite holiday. Hope you had a great one.