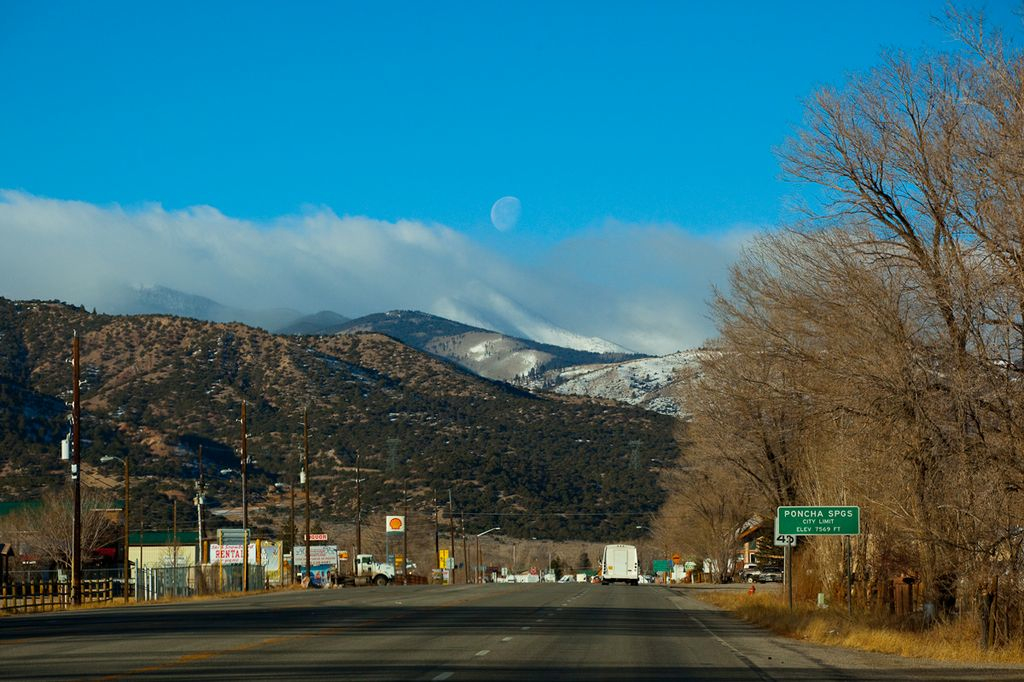 by Matt Lucas
The small towns, cowboy mystique, and jagged peaks of southwest Colorado have been on my mind for years. The fascination may have started with a dusty issue of Snow Country Magazine featuring an impressive night shot of a range called "The Needles" that loomed across the valley at Durango Mountain Resort. Or perhaps it was hearing a friend's account of a powdery trip to Telluride. However it started, it's been reinforced by the boldness of each season's marketing materials trumpeting the new hike-to terrain that's been added to Telluride and Monarch the past few years.
My trip to Leadville a few seasons ago didn't hurt either. My buddy Michael of Freeride Systems said, "If you like the vibe of this place, I have to get you down south sometime. The skiing isn't so bad, either."
I've heard people remark about access problems to this corner of the state. Flights may be more difficult and the additional leg from Denver is an extra cost, but to call it inaccessible isn't even a half truth. There's a reasonable selection of flights into Montrose, Durango, and Telluride. And just like in any region, easier access often means fewer untracked lines.
With the backstory complete, I wouldn't blame you for thinking that I was setting myself up for disappointment. But as soon as I moved from Denver's exurban highways to the two-lane roads that carried me past lazy cows, feeding horses, and herds of wild elk, I felt like I was home. For the rest of my adventure I was really comfortable. The forecast didn't hurt either. After a month of high pressure, a moisture-laden system was headed right for us.
Monarch Mountain
Monarch reminds me of a cross between Kirkwood and Whiteface in both skiing and infrastructure. Situated high on the Continental Divide and surrounded by the San Isabel National Forest, there isn't much real estate for development. More importantly, the skiing is fantastic, with consistent snow from upslope storms that keep the mountain from installing snowmaking. If Monarch lacks at all for vertical, you wouldn't know it from the runs we skied. Each was a leg burner, with legitimate steeps up top followed by a wide variety of trees and trails below.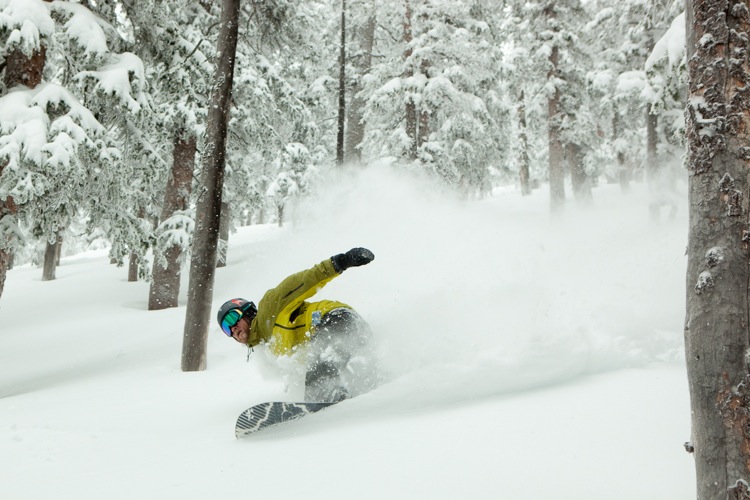 My friend Amy had never skied out west, and I felt it was imperative to get her a lesson to help her feel comfortable on the longer sustained steeps you typically find in the bigger ranges. Monarch's staff really made put her at ease; every lift attendant, patroller, cafeteria salesperson, shoveler, and parking attendant we met went above and beyond to make us feel welcome.
While Amy was in capable hands, I explored the front side, and took a solo walk to Mirkwood Basin, a relatively new addition of hike-to accessible terrain that is now available for adventurers. During my 15-minute bootpack toward the basin, weather began to move in quickly, so I settled for some easier but fun woods that were more accessible than the couloir I had my eye on. I made it back just before the end of Amy's lesson, thereby retaining my consecutive streak of days as the world's best ski-boyfriend. Upon my return, I could see that Tony, her instructor, had done a terrific job preparing her for the week's steeps. On our final run of the day, I watched her disappear down Picante with more confidence than I could have imagined previously.
Our trip was off to a great start and I was left fantasizing about the Monarch One World Pass, which is loaded with so many great offerings, even if none of the mountains are close to home.
Telluride
After a few hours of driving, we arrived at the doorstep of a friend's bungalow in Telluride. For those who like to be off the beaten path, it's important to note that winter in Telluride is actually the low season. It's hard to believe because it is the Queen City of the San Juan mountain range; a stunning and impossibly located mountain town surrounded on every side by nearly vertical walls. I don't want to be too subtle here; the town is magical and there is a reason it is consistently ranked in the top three destination resorts year after year.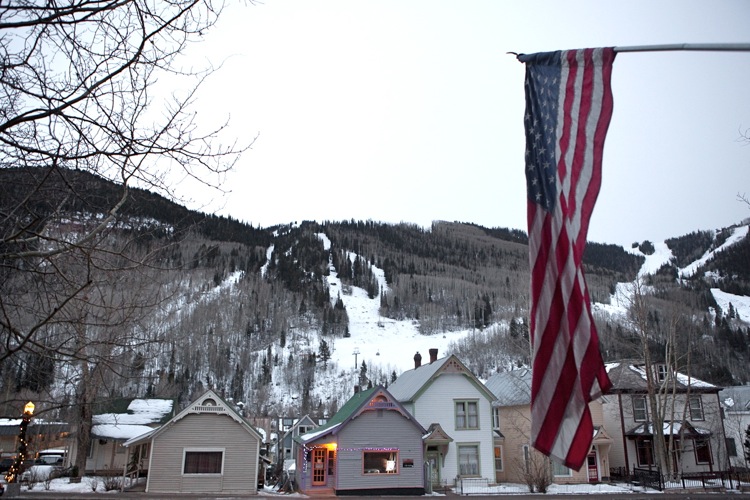 Eager to make the most of the day ahead of us, we settled in early. For me the first order of business would have been rushing out for first tracks. Amy had other ideas, so in the morning, we got familiar with town in the best possible way. After lingering in shop windows, watching locals bike in ski boots (while talking on cell phones, and carrying skis!) and downing an extravagant brunch, I didn't miss New York at all; I even managed to find a decent bagel. It was fun (and challenging) to remain laid back while being completely aware of the impending snowstorm.
Snow began falling in earnest around 8 am and the demeanor of everyone in town flipped like a switch at that moment. People who winter in Telluride are serious about skiing. I was glad to see that The Jagged Edge was ready to open when we arrived. In a stroke of genius, we decided to demo a pow-specific women's ski called the G3 Cake. At 116mm underfoot, I felt a little emasculated but intrigued by the thought that Amy was ready to dominate.
Hopping on the free gondola to start the day, we arrived at the solid blue terrain near the other terminal. It was difficult to get a feel for the mountain in the ensuing whiteout, but at the same time, I felt I was in the midst of the most authentic "big mountain" experience that I've ever had. It reminded me so much of the movies I've seen of Chamonix and the Mont Blanc region that I decided to treat Amy to a delicious Chianti soaked lunch at Alpino Vino featuring some local lamb sausage.
We spent the day learning the mountain and its various pods. Each section has a distinct feel, and it does takes a little effort to learn your way around the first day. My only regret is that the snow never let up enough so I could take in the views from the top. I'm told the signature run, See Forever, is aptly named. I wouldn't trade days of pow for views, but it's a decent excuse to roll the dice again and come back.
Silverton Mountain
If you haven't heard of Silverton, it's both the most ambitious and humble ski area to have opened in recent memory. The idea is to offer lift-accessed backcountry skiing, similar to the ski fields of New Zealand: steep lines with no amenities. As simple as the concept sounds, it took considerable cooperation, planning and communication between the developers and the state of Colorado. Almost all of the skiable acreage is on avalanche terrain, so beacons, shovels, and probes are mandatory. Runs start at pucker steep and end when you're too tired to keep going. Crossing tracks is a rarity because they farm the snow as they go, keeping a close eye towards cycling skier traffic for compaction and also to get the best lines according to where the sun is and where other groups have skied.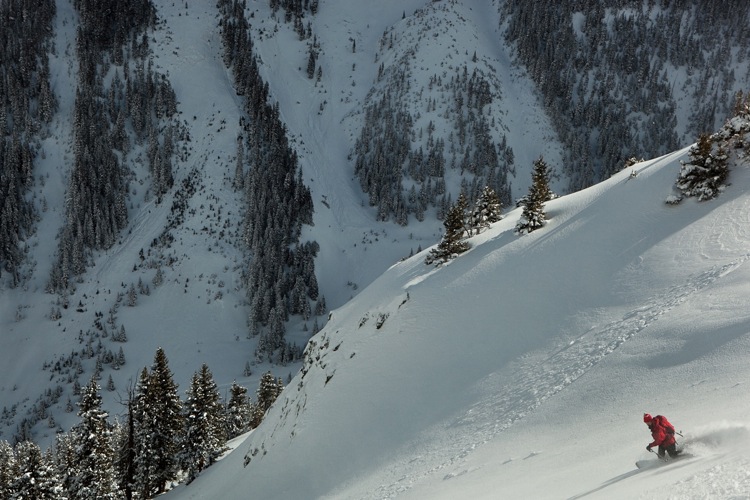 All of the skiing is guided during the peak season, and if you show up alone, you'll be assigned to a group. Line-up felt a little bit like being picked for kickball. I hung around for a while, feeling self-conscious, until a few patroller guides came over to assess me. Through conversation, they were able to place me with an appropriate group – one of the faster squads of the day, but not too fast, which allowed me to enjoy the experience, pop off a few photos and catch my breath after each short hike along the ridge from the double.
The avy danger was high and we discussed at length our game plan for each run,while being spotted by the guide and our group. Although we saw little activity on the aspects we were attempting, it wasn't hard to look off into any direction and see big slides. The guides expertise and ease in the terrain was impressive, and they did a great job keeping us safe.
If you lose your desire to compete with the hundred or so people trying to prove they're the best skiers on the mountain, a helicopter is also available to escort you to even more incredible and isolated descents. On the other hand, if you'd like to brush up on your powder skills with a clinic, there are movie-quality pros that stop by from time-to-time to give you expert instruction. Both of these factors could be combined to great effect; Silverton now has a lease on some impressive peaks in Alaska allowing them to take some of their more ambitious clients to the big leagues each spring.
Durango Mountain Resort
After hard-charging days at both Telluride and Silverton, I figured that Durango would provide us with a nice break. We passed some of the huge red cliffs that give Colorado its Spanish name and pulled into a lot bathed in world-class sunshine. Work crews busied themselves shoveling four feet of blower pow off the rooftops in the mountain village. It was clear that the day was going to be sweet. A friend who offered to show me around said quite matter-of-factly: "Great news, the avy crews have just cleared some of the terrain on the backside, so we're getting first tracks in the Maze!"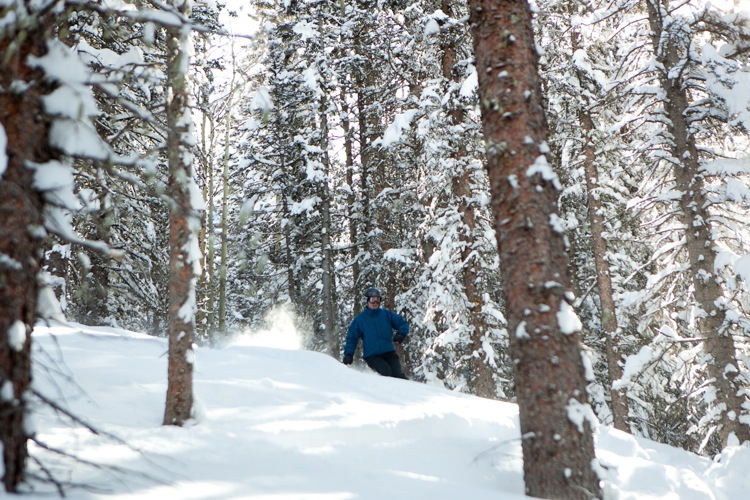 It was hard to believe that this trip was going to get even better.
It was such a sleeper day, not even the locals were out competing for tracks. We had aspen groves to explore and Amy continued to push her way down steeper terrain. Durango won't get mentioned among the most extreme destinations in Colorado, but there was plenty to challenge us. I even managed to get cliffed out in the woods, but a little too close to a busy chair which resulted in many "do-it's" from passers-by. Because I'll try to keep that moment in mind from now on when I give others "encouragement" from the chair, I'd say that the DMR was a real learning experience.
Durango is an excellent place to pamper yourself and your family. There's an outdoor pool and a great laid-back deck to view the mountain during a long après sessions while enjoying local beers, like Steamworks Lager. An abundance of affordable on-mountain housing gave it a real vacation feel without being out of reach. It's a cool town that;s very livable. I wouldn't have minded exploring the "plethora" of fine dining and Tex-Mex options, but we gave it all we had, and left everything on the hill and the deck.
Return to Monarch
After skiing fresh powder everywhere else, the only thing missing was another day at Monarch to explore Salida and ski the mountain with some fresh snow as well. Salida was everything I could have hoped for; an authentic Western town with character and charm that would allow us to reflect on our roadtrip. Mount Shavano towered over the nearby mountains, which in comparison were mere foothills.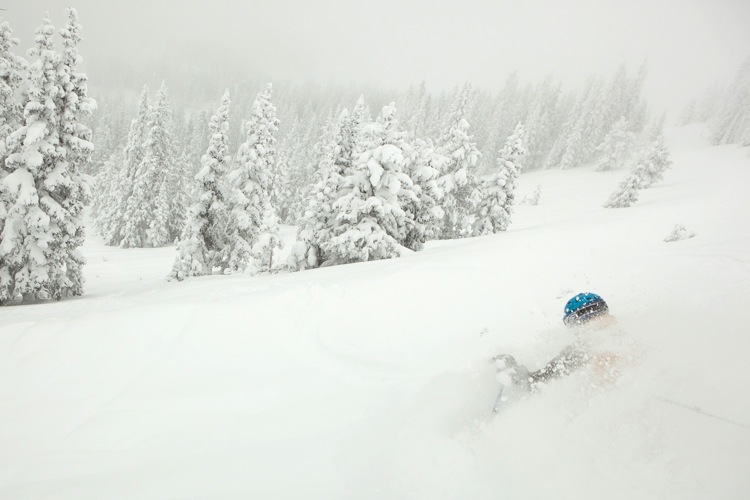 The Victoria provided a few stools, a double-length shufflepuck table, and roasted peanuts by the handful at the bar. Although it looked like the kind of place where someone could get tossed down the bar belly down crashing through everyone's whiskey glasses before being ejected through some swinging doors, I was pleasantly surprised that locals were happy to give tips on the nearby galleries and restaurants. The advice given was solid and I knew leaving the next day would be tough.
Salida's rafting culture was also apparent, and any place with a serious ski/raft crossover is on my shortlist for retirement, a mere three decades off. The biking looked good too: the Monarch Bike Trail on the divide could merit its own trip.
Seeing Mount Shavano in full sunlight, upon our return, got our blood going. We parked by the hill and bee-lined it to the expert double. Conditions were superb with six or so inches of new snow that fell on top of the corduroy that had been laid out the evening before.
The rest of the day was spent making friends on the double chairs and enjoying some last powdery turns with a man whose name I just can't recall. Well into his early 80's, he'd had an amazing life of skiing powder with his family and riding horses as a rancher.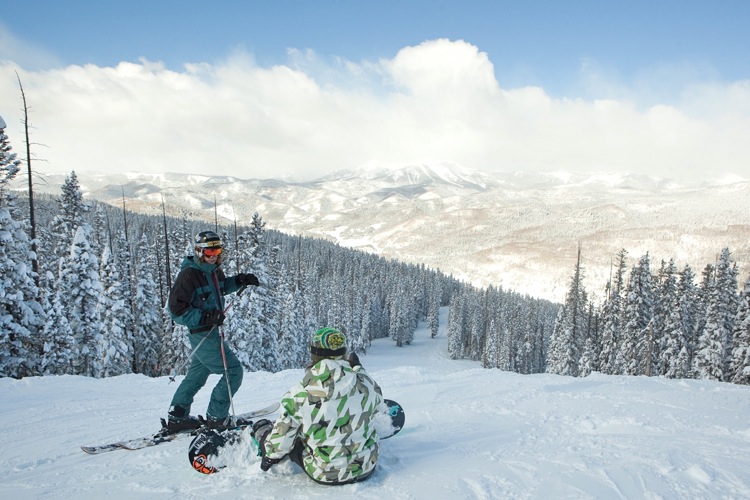 As he filled me in on some local history, including the fact that The Gunbarrel was one of the first runs in Colorado, I could see both his excitement and contentment at a life well spent. I'd feel similarly slashing pow turns with ease so late into my life. For the moment I was content with my own sense of satisfaction at having experienced such a perfect and fortuitously timed trip.
All photos by Matt Lucas
---