Things change. The world is in constant motion and almost nothing can escape the forces of change. Eventually it seems that all of us have to choose which side of the moving line we want to be on.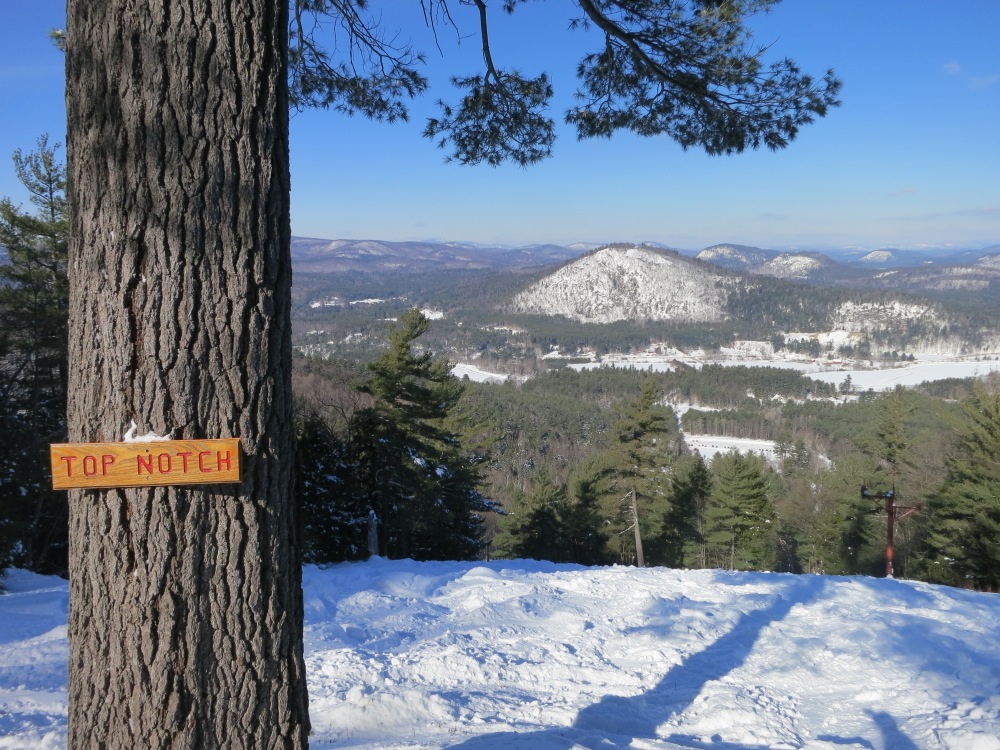 I started in our sport as a nordic skier who didn't own a pair of plastic boots. As I grew more fanatical about sliding on snow I found myself dying to make turns by Thanksgiving before there was any snow in the woods.
So I began skiing the early season at Gore Mountain, in my leather boots on 210 cm skis. At the time I didn't realize it, but the agents of change were acting upon me.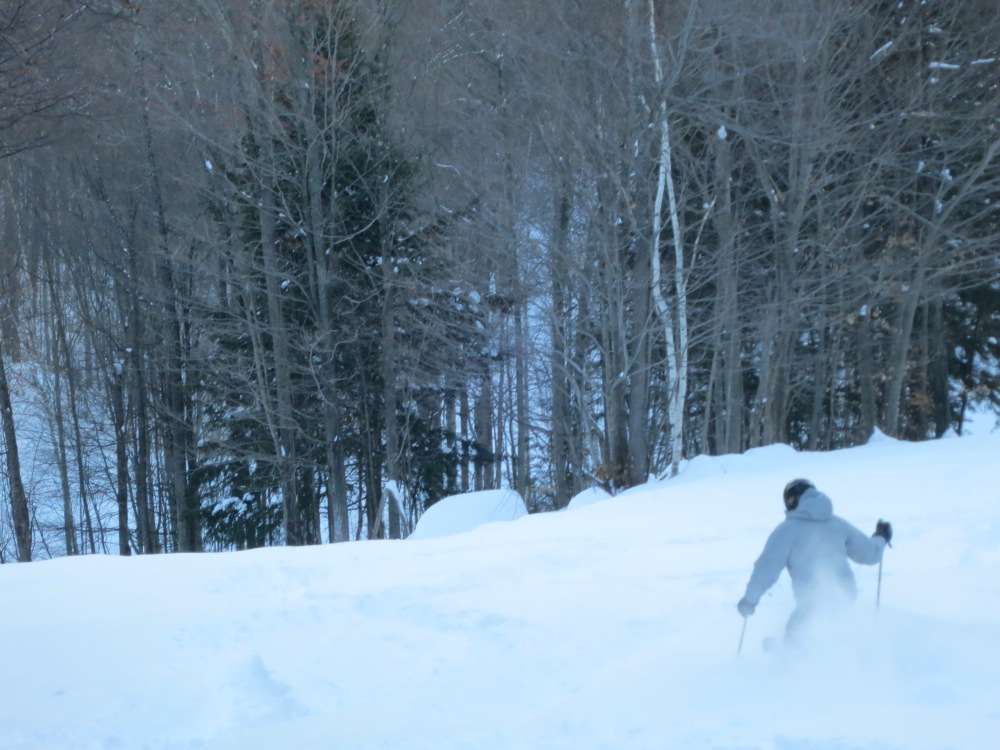 My wife Zelda and I spent an increasing number of days riding lifts. In 2005 I realized I'd skied sixteen days at Gore, and that I could have saved some real money with a season pass.
The next year we bought passes and when our daughter Neve reached the age of three we put her in the very fine ski school at Gore.  Then three years ago, while standing in a lift line, Zelda whispered in my ear "have you seen that backcountry skier I married a few years back?"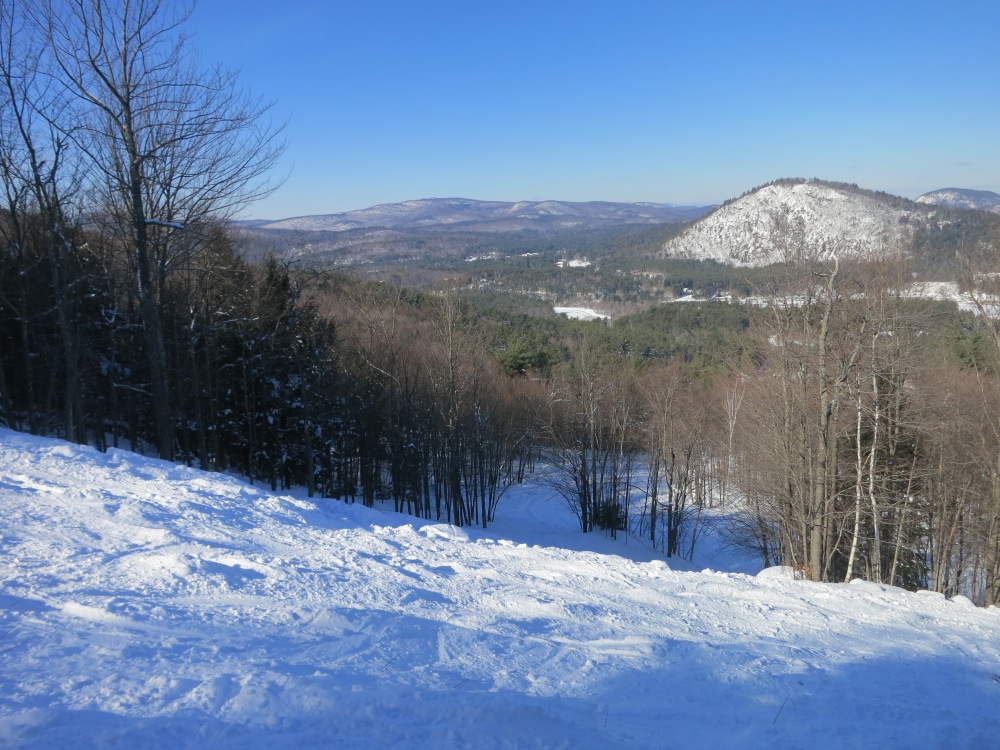 As nordic skiers, we never used too think to hard about our choices. If there soft snow was in the woods, we skied.
Once again, I find myself thinking more about snow quality.  While I think these thoughts have been lurking in my subconscious for a while, lately those thoughts have come to the fore.  Thin cover be damned: I like natural snow the best.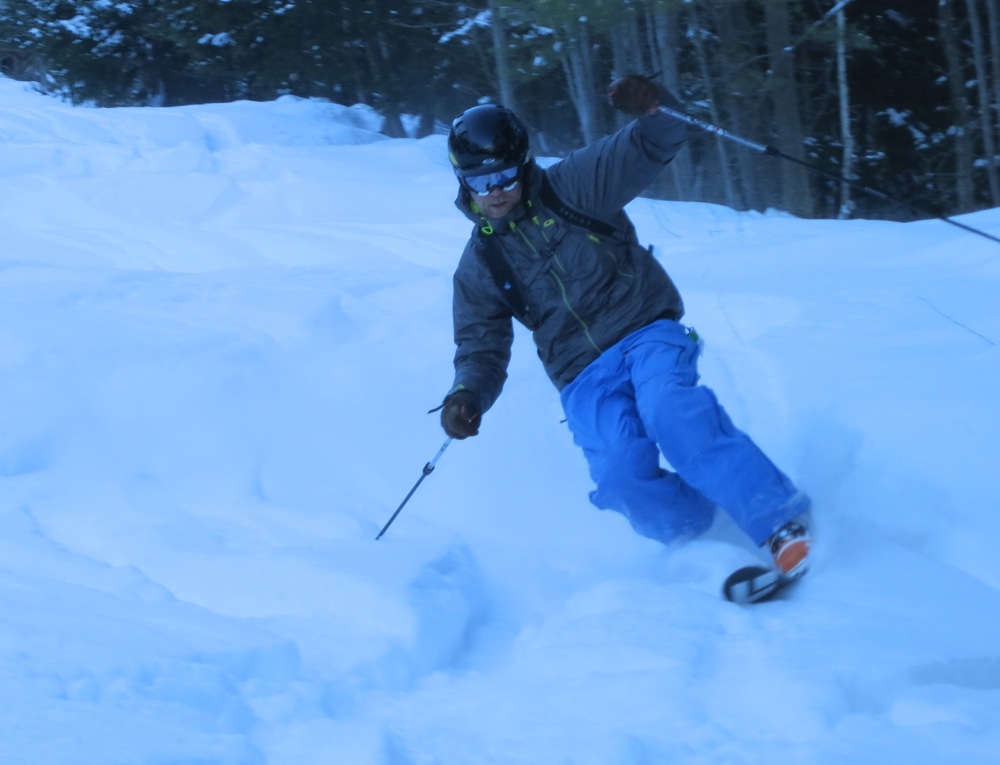 After a significant storm dumped over a foot of snow on New York last week, it was announced that Hickory Ski Center would open for the weekend.  I saw a chance to visit one of my favorite ski areas in the state, and I jumped on it.
Work prevented me from escaping on Friday, so I rose at any insanely early hour Saturday morning and arrived in Warrensburg about an hour before the lifts were scheduled to run.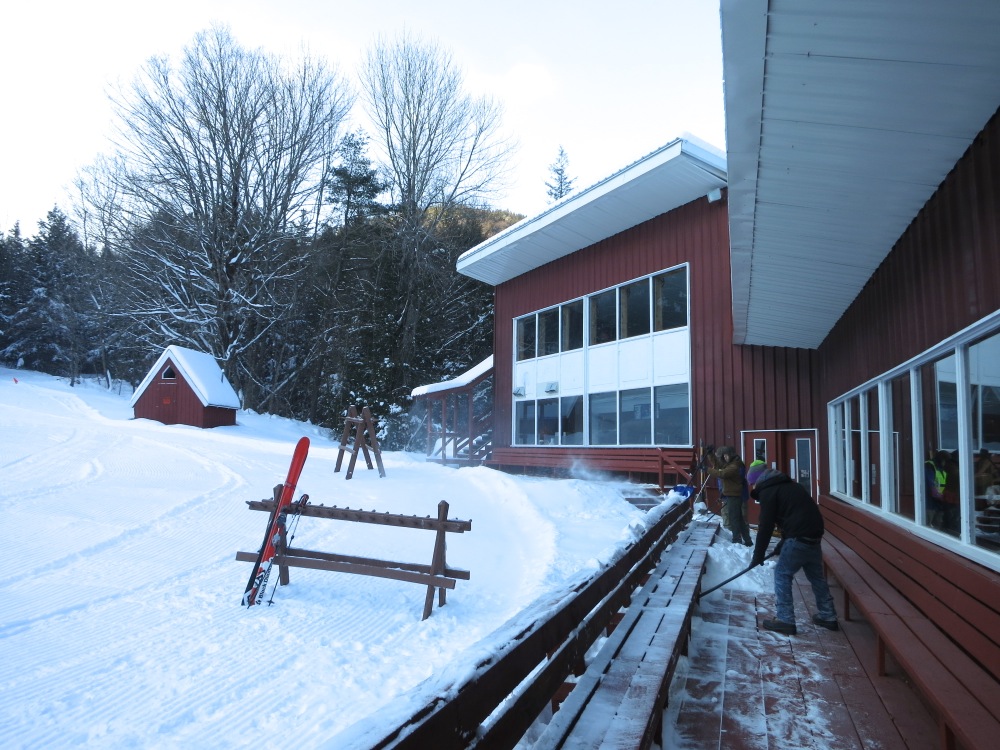 Hickory actually hadn't changed in any way I could notice. The lodge was filled will friendly faces that were sharing a knowing smile. Two noted Hickory ambassadors Kirby and Martha were already in the house greeting skiers and booting up.
"Hey Kirby" I asked "when does Poma 1 spin?"  The answer "Right now if we say so, let's go!"  Even the lift ride was a pleasure, guiding my big fat Worth skis through a foot of beautiful blower powder.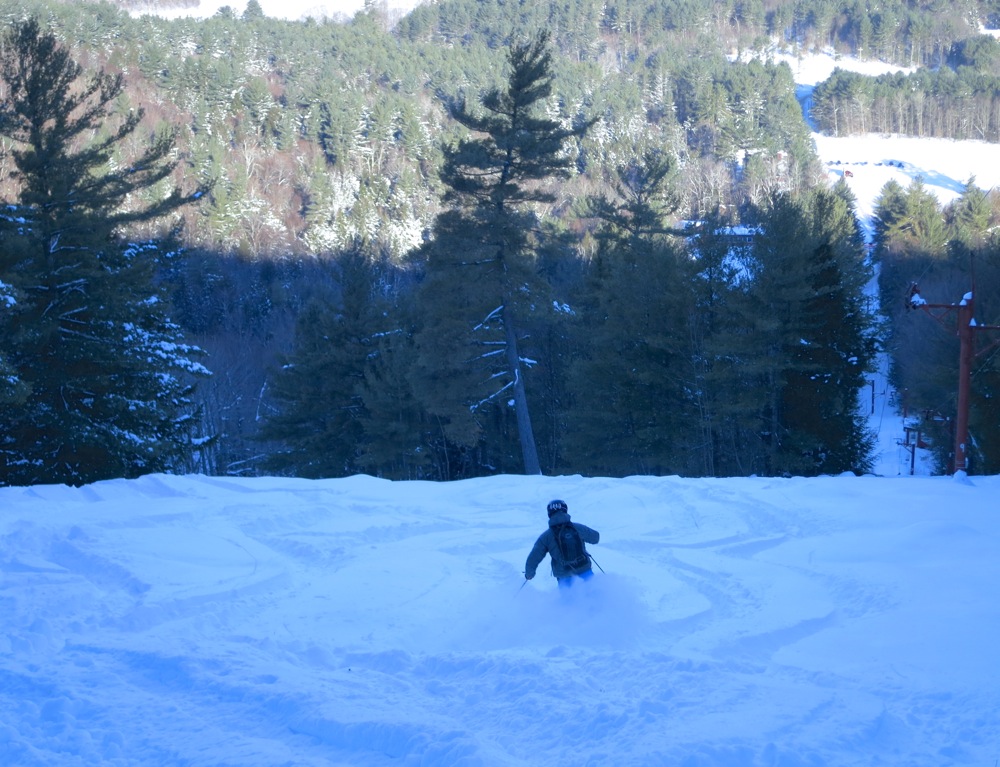 We dropped into Jack Rabbit right after patrol. The first two or three runs are destined to be some of the best of the season.   Ultimately the steepest stuff got skied off, and on much of it we bottomed out. But through out the day there was great skiing on Jack and Ridge Run and all of the lower angle pitches off Poma 1.
I see a new dynamic emerging in our community. The pendulum is swinging and a growing minority of skiers are choosing the extra effort and different mindset required to pursue natural snow.
Hickory is a special place.  Natural snow and a relaxed atmosphere, combined with a sense of solitude and family make it all feel right.  With so many choices to be made in life at Hickory I don't have to choose between my old and new self.