The history of Hunter Mountain is all about facing challenges. In the late 1950s Orville and Israel Slutzky built their resort on a mountain deemed "too steep and rocky" for a ski area. From what I can see, that spirit of determination thrives today.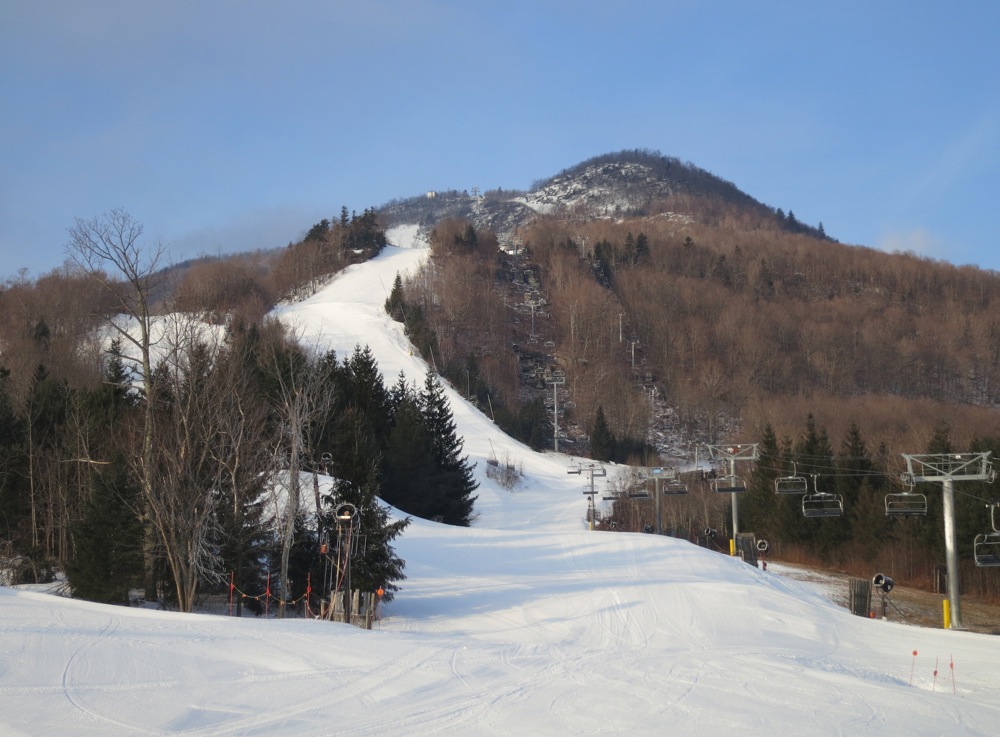 Last week winter came to a grinding halt for few days. At Hunter I don't think they even noticed. After Wednesday's rain event, I checked the Hunter webcam and trails were still wall-to-wall.
When we arrived early Sunday morning things were looking as I expected. Deep bases and corduroy were everywhere. If it wasn't for the lack of snow in town and in the trees, you'd hardly know winter was struggling through another season.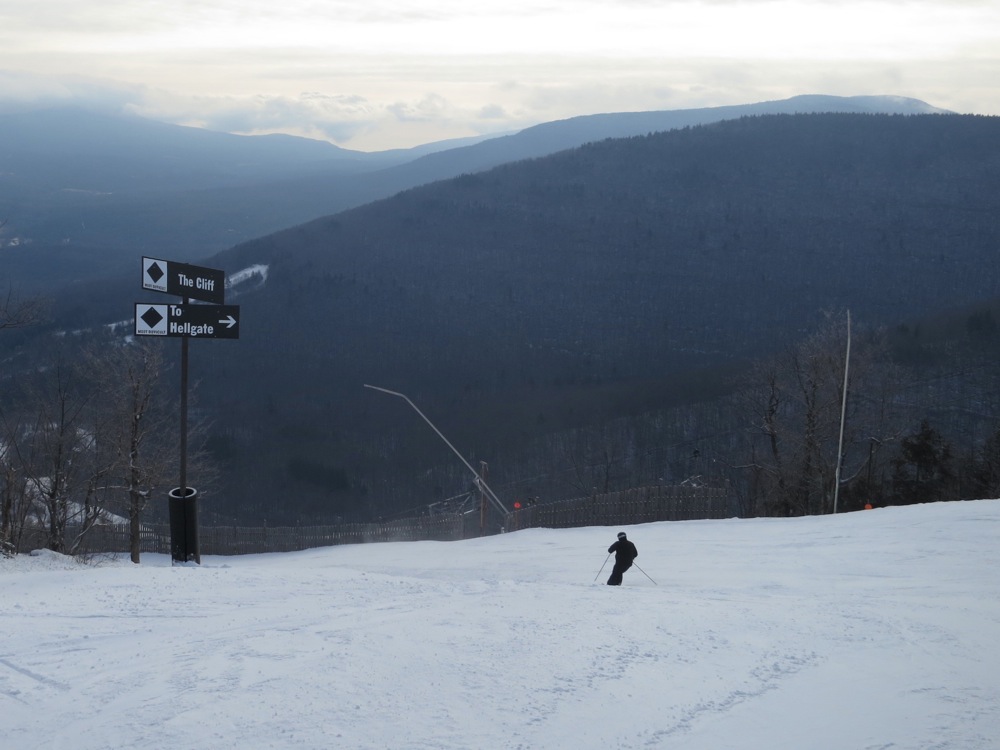 We were among the first to board the Kaatskill Flyer and were treated to some wide open corduroy. We lapped the front side cranking out 1500 foot laps on Hunter's high speed six pack.
When they dropped the rope on the West Side, we headed over to play in the big bumps on Way Out and Claires. Hunter was making snow on everything that was open on their steepest side, and we skied until our legs couldn't take any more.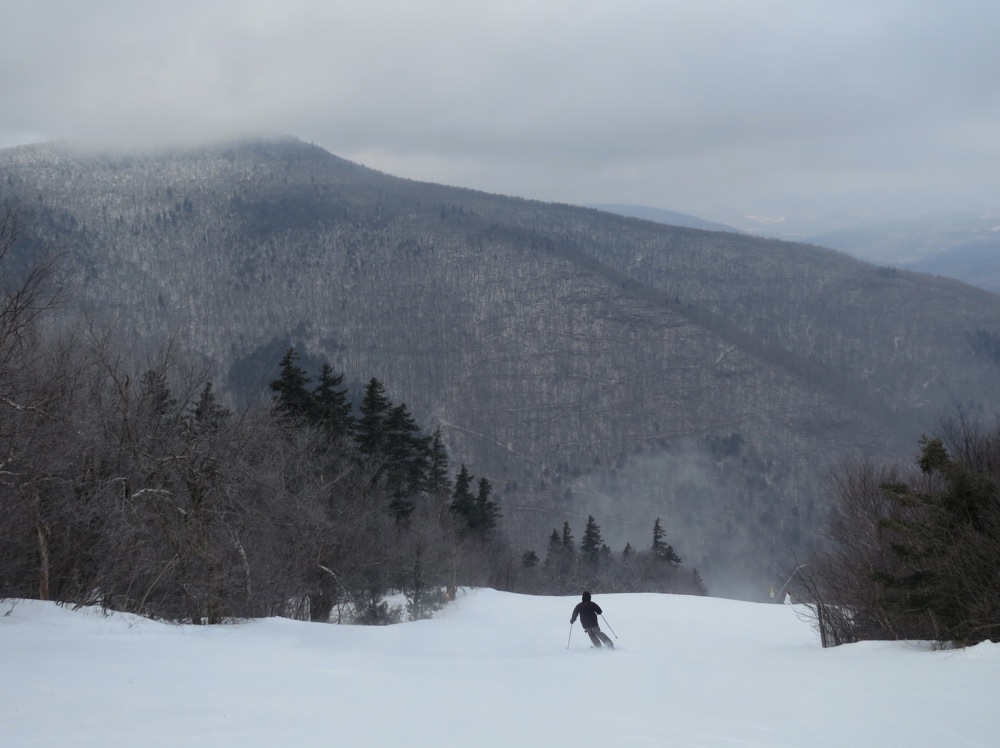 The highlight of my day was meeting Tom. I noticed him several times over the course of the morning, and in the early afternoon I had a chance to pull up next to him taking a break on Belt Parkway.
I was a little reluctant at first about prying, but my curiosity, and his willingness to talk, got us beyond any barriers pretty quickly.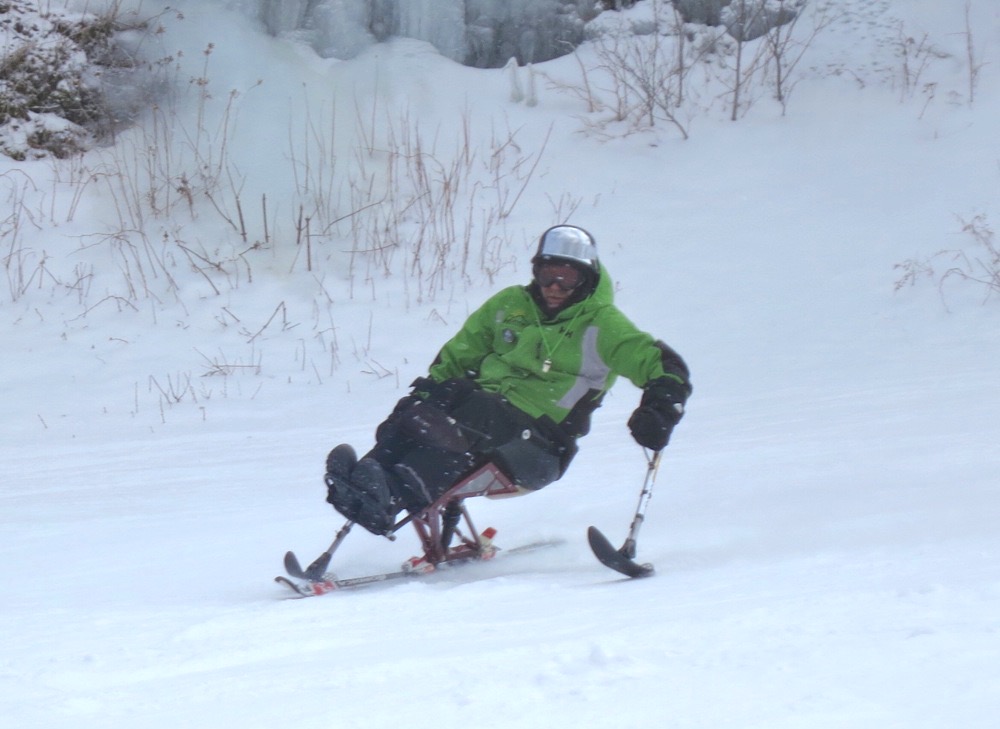 He was really a capable skier. I asked him how long he had been skiing. He said he'd been on his mono-ski for 15 years. Then he said something to me I'll never forget.
"Harvey, a wheelchair is a pain in the ass. Doorways, stairs, everywhere you go, there's something in your way. On my ski, I can go where I want. On my ski, I am free."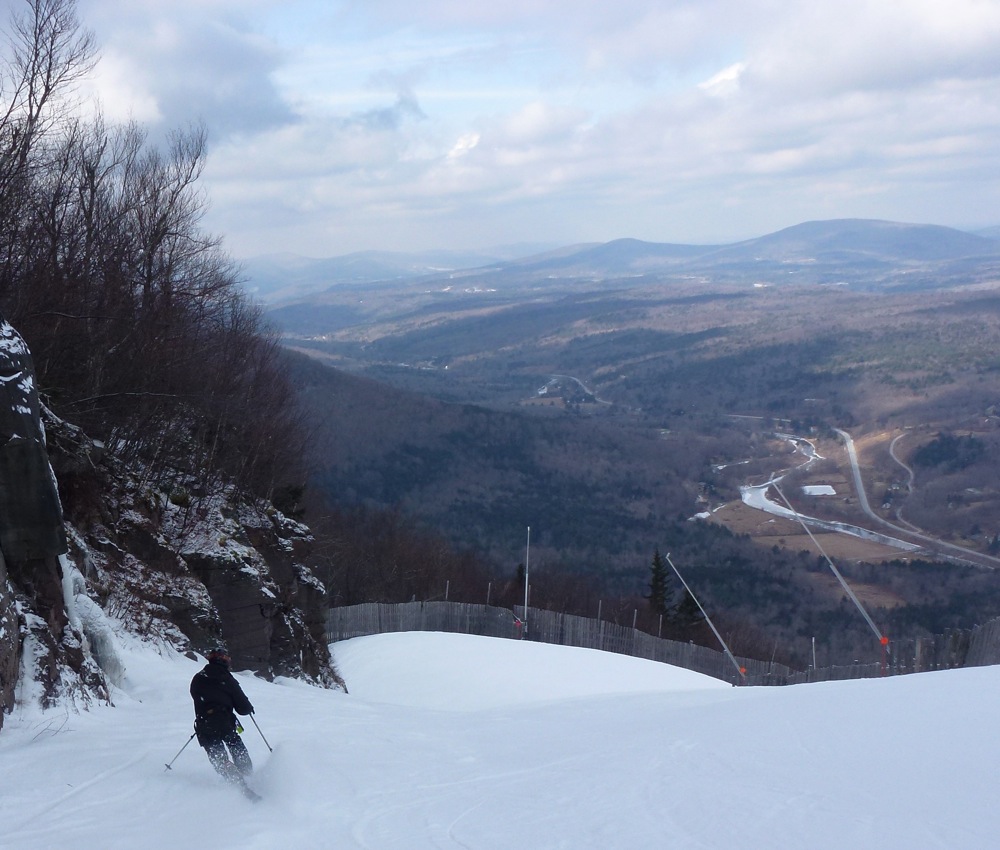 I'm choked up now just writing it. When I skied off, I couldn't stop thinking about Tom. In some ways he embodies the spirit of Hunter and the whole damn Eastern ski industry. It's takes a hell of a lot of determination to succeed.
I hope to keep the memory of the moment I spent with Tom. I'm determined to chase the freedom I feel when I'm flying on skis.