On August 3, Hickory Ski Center's Facebook page woke from a slumber that began in October of 2017. The message: "we're having a party on Saturday August 14. Come support Hickory." Further down in the comments they dropped the big one: "There's more exciting news to come!"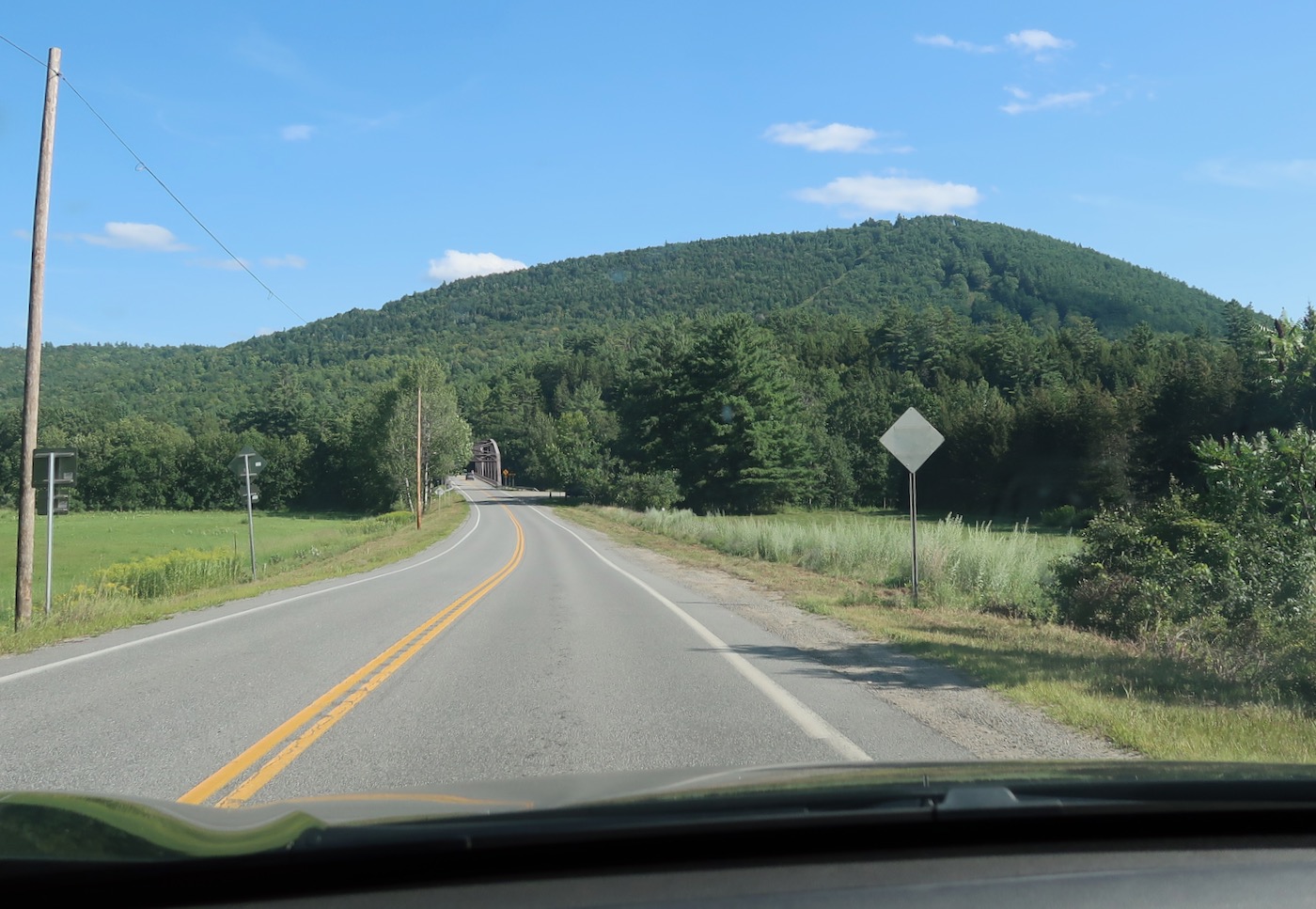 Those still following that long dormant page, jumped right to the most exciting possibility, that Hickory was planning to reopen. Later when placeholder copy and one of our pictures was added to the Hickory's website, my anticipation grew.
Hickory faces hurdles. Beyond the logistics required to open any ski area, it will take some weather magic to open a rocky hill without snowmaking, at 700 feet, in Warrensburg NY.
The cookout was to go from 4-8pm. I figured I'd show up at 4, find a bunch of people I knew, and convince someone to hike with me to the top to take pictures and celebrate the moment. Then I'd come back down for dinner.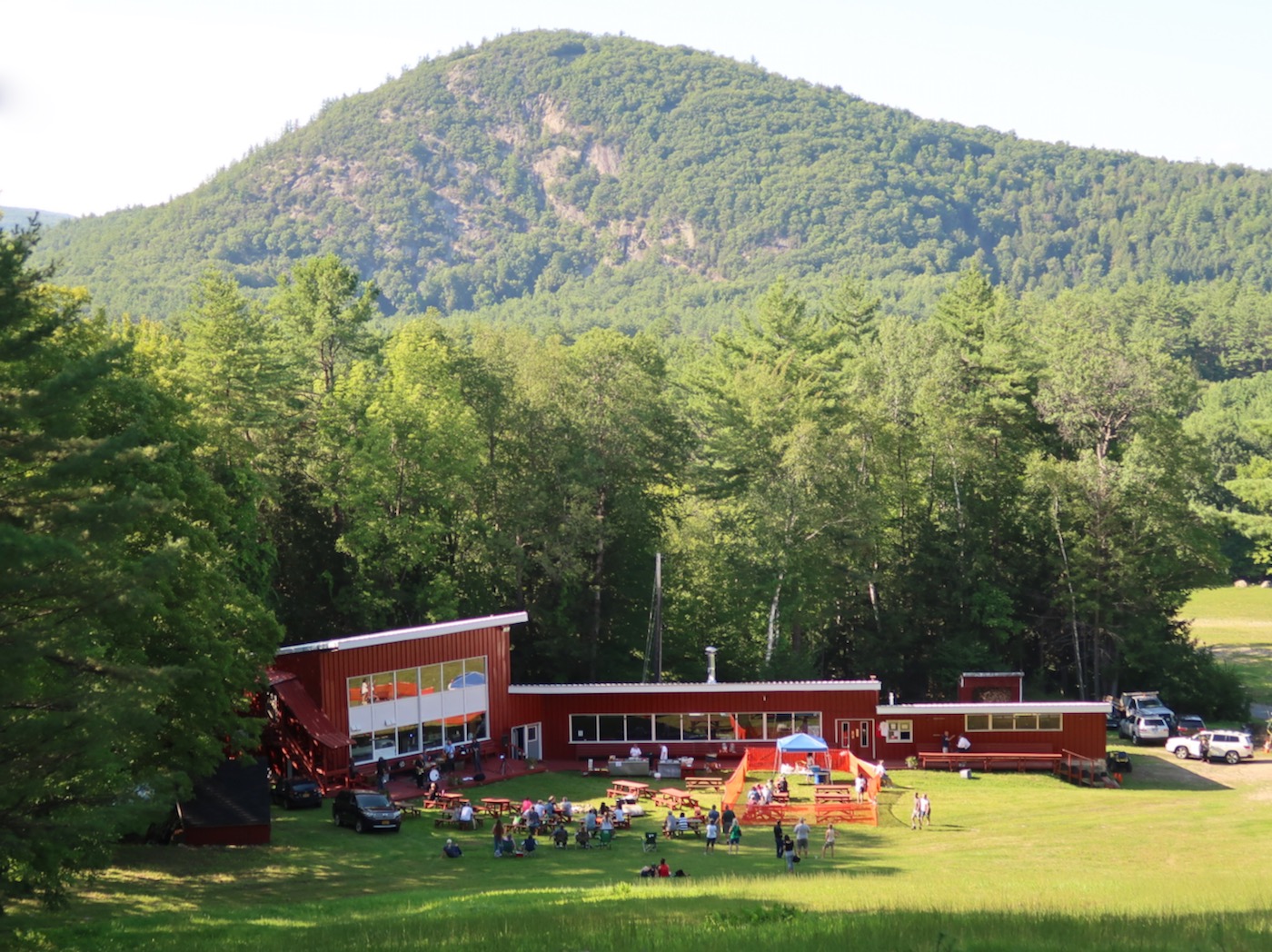 That's not exactly how it happened. I was late, arriving at 4:30. Coming from the north, Google maps takes you a back way, on the Glen Athol Road. If it is shorter than going down Route 28, I'd be surprised. In any case, you do get to see a bit more of Hickory's neighborhood, on the Stony Creek side.
I parked in the lower lot and hiked up the hill. Tunes were already going, a five piece rock band, that it turned out, could really play. They did a nice tribute to Dusty Hill of ZZ Top.
I looked around and didn't see anyone I knew. I was surprised but not deterred.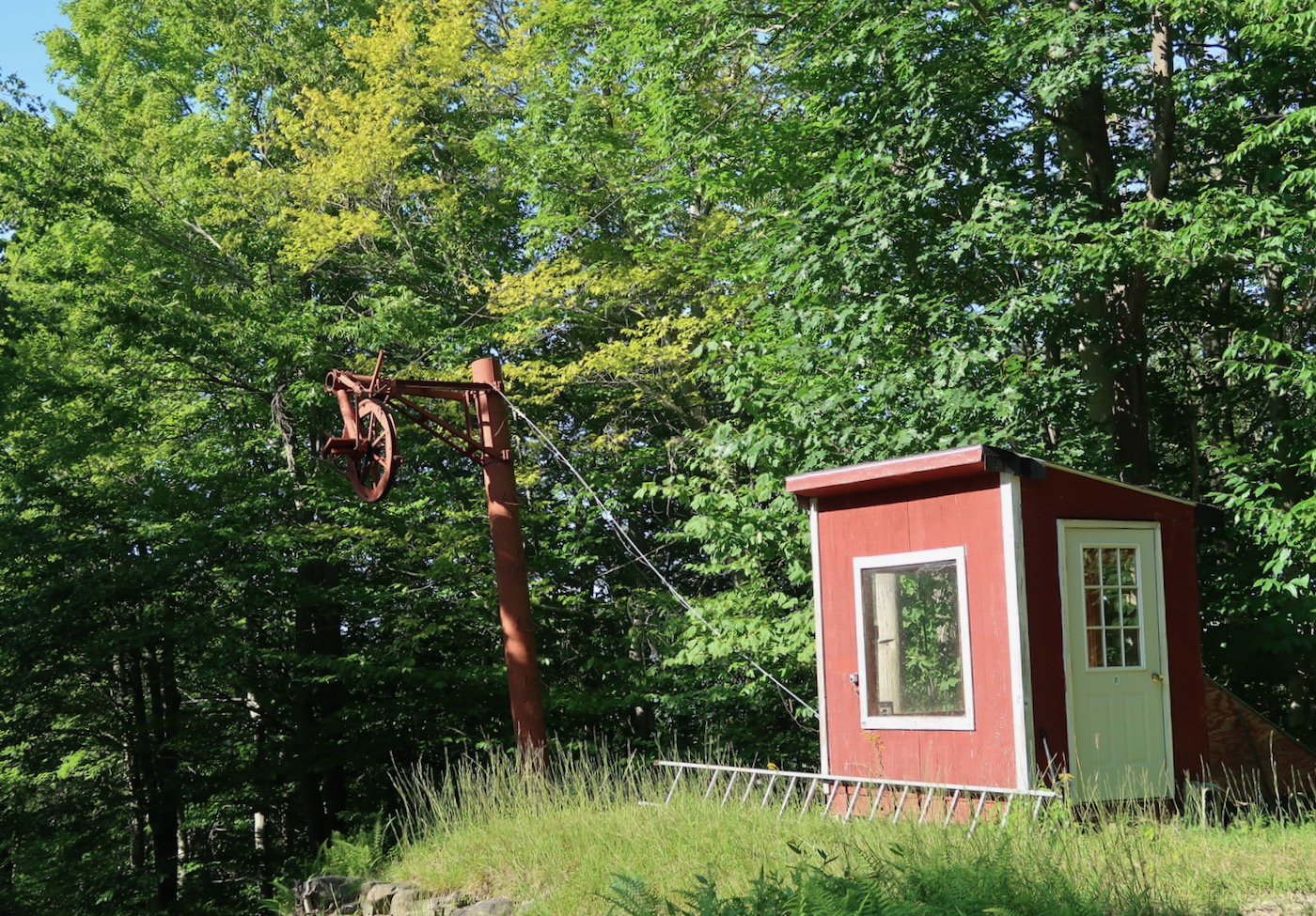 I've always thought of Hickory as one of the most photogenic mountains in New York. You can't take bad pictures at Whiteface, Plattekill, McCauley or Hickory. I'm sure there are others, but those are the hills that come to mind for me.
I wanted to get to the top for some pictures. Earlier in the week I'd spoken to Sue Catana, who thought she'd be too busy with the event to take me up on an ATV. I didn't mind walking, at all.
First, I climbed up Honey Run for a picture of the party. With that small piece done, I decided to follow the liftline straight up the mountain.  I knew that I'd get the best pictures that way and, it's only 1000 feet right?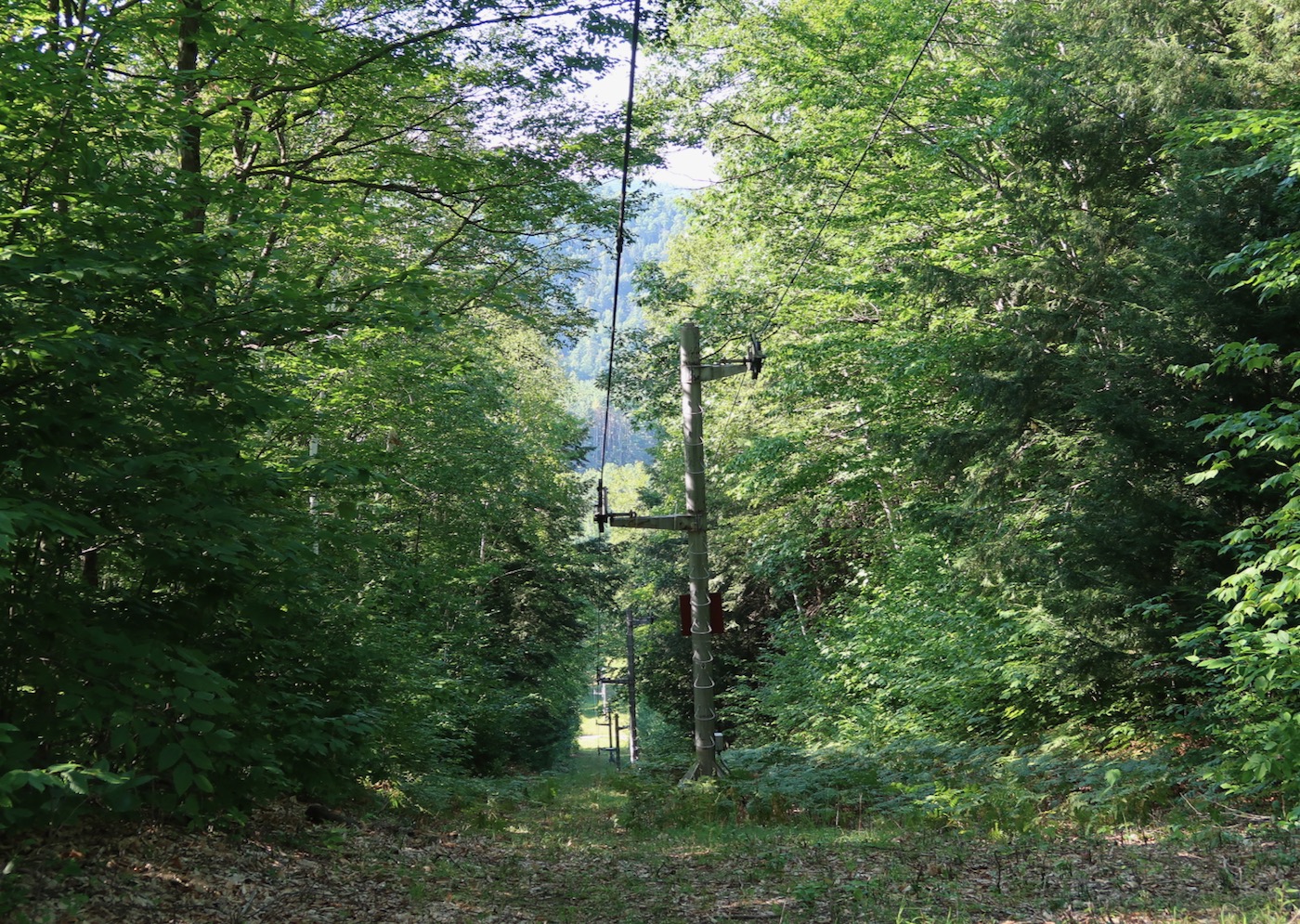 I wanted to see the lifts, and I wanted the views off the front, that you won't get from Ridge Run in the summer. Lured in by the ease with which I got to the midstation on Poma 1, I decided to traverse over and follow the Poma 2 line towards the top.
It was extremely difficult, steep, rocky and covered in some deep ferns.  One thing that was cool, I could hear the band as I slowly climbed the mountain. Every time I turned around to look towards the river, the view got better.
I came to spot where Winfall crossed something like a road.  I figured anything was easier than what I was doing, and I was right. I'm climbed the rest of the pitch in the woods just to the side of the liftline. I must say, everywhere I looked there were places to ski.  After a big storm of course.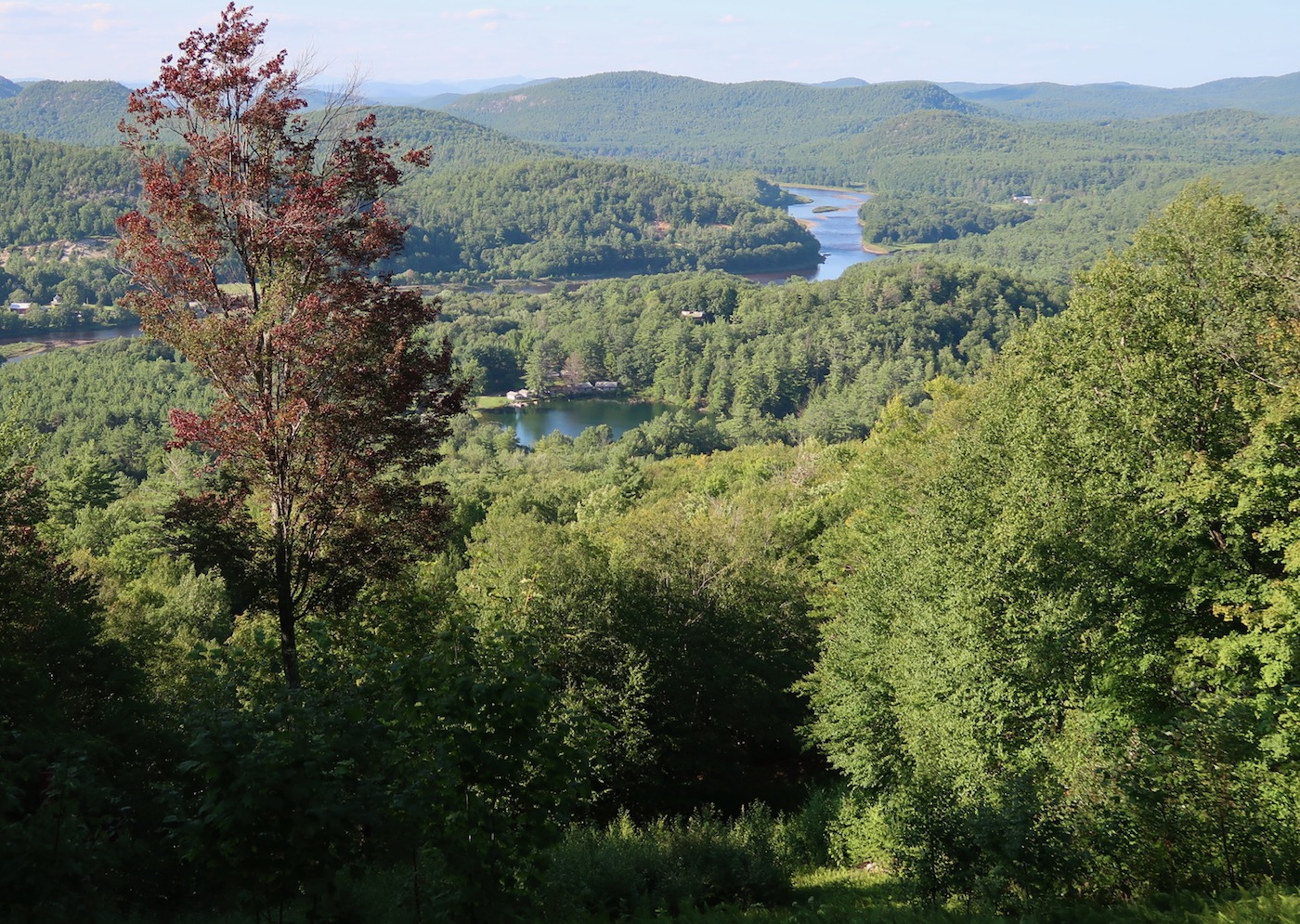 Once at the top I headed to my right, along the ridge towards "The Roost." As it turns out, the Roost was gone. If it was gone in a fire it wasn't recent, because I couldn't find an obvious burn. Later I learned it was a lightning strike. Looking around the top of the peak it seems its been struck many times over the years.
The Roost was a summit lodge that was actually on the back of the hill. Hickory Ski Center is on one of three hills, called the Three Sisters. When you go out to the former location of the Roost, you're looking off the back of the first sister to the southwest, toward the third sister.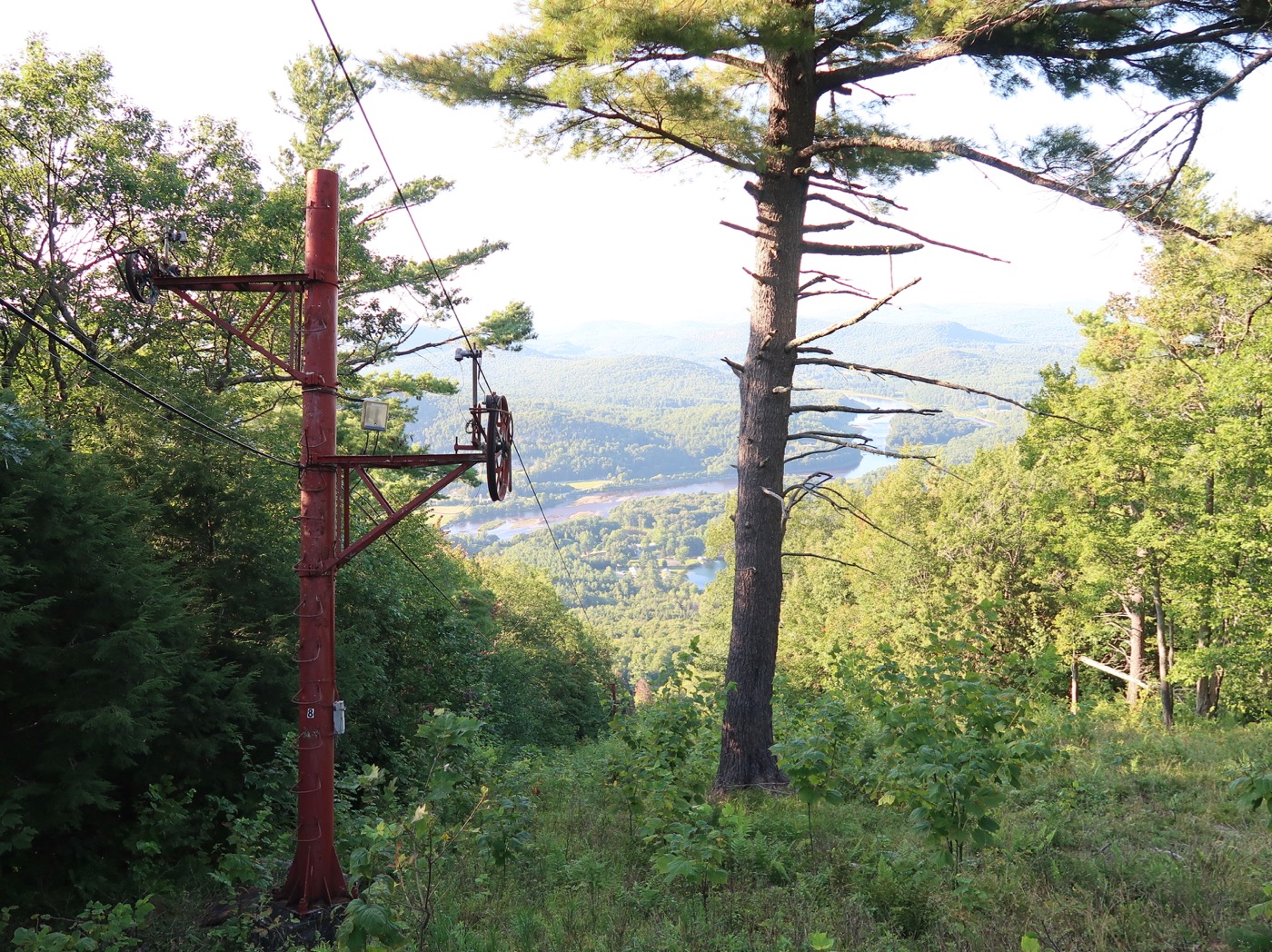 Only a bench remains. I got comfortable and cracked the bottle of Knob Creek I'd hoped to share with some other skiers. Sometimes you just gotta make do.
I took my time and some more pictures before I started down Ridge Run. I wanted to get back to the party and see what I could learn. I have to say now that I didn't learn anything about operations that I can share. The best I can do is to say that there will be some news in the upcoming weeks, and you might see it here first.
I did learn a bit more about Hickory's origin. In World War II, Sue Catana's father, Hans Winbauer, was a member of the famed 10th Mountain Division, skiers who were trained to fight in mountainous terrain in winter.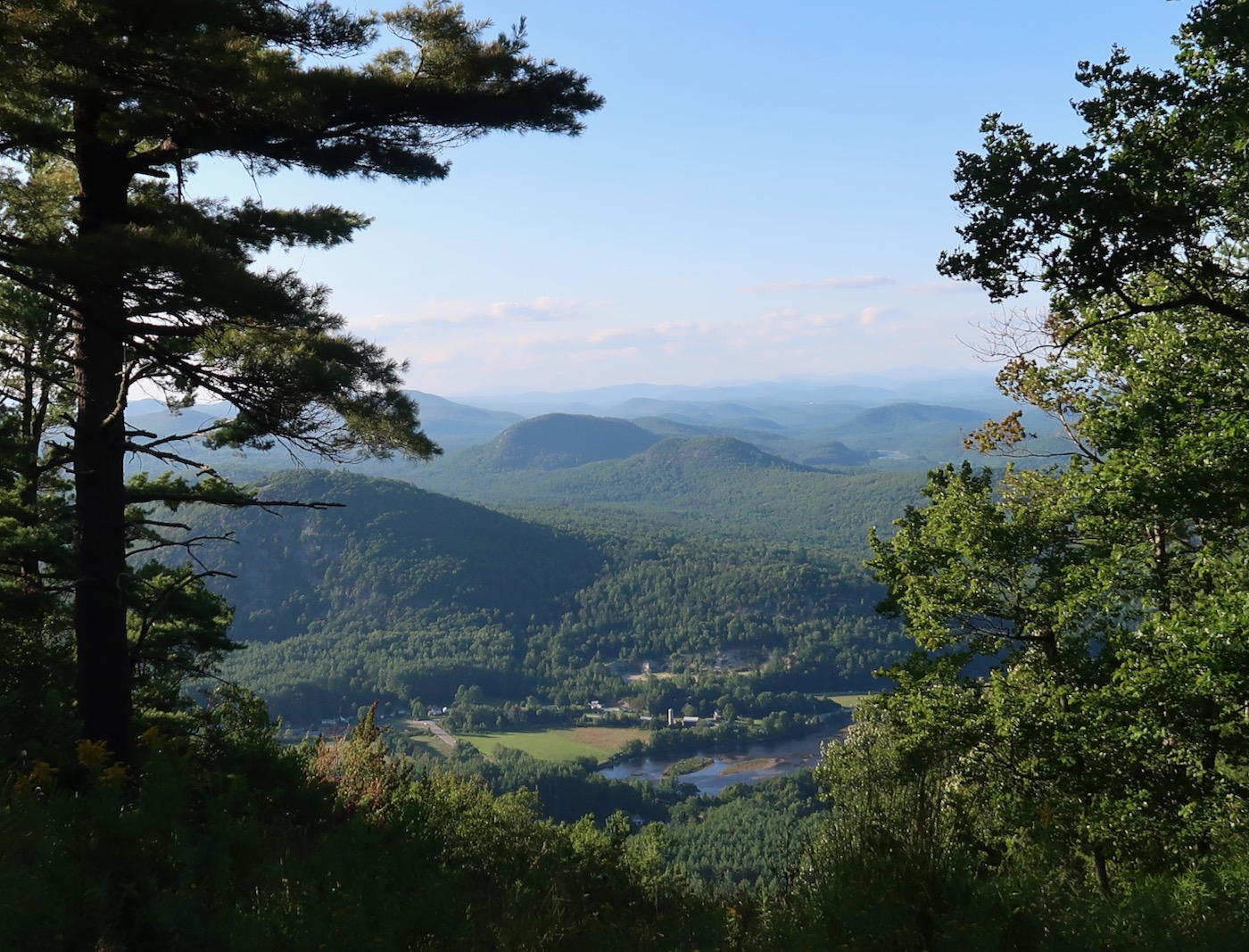 Upon his return from the war, Hans decided to create a ski area, and before the season in 1947, runs were cut on Hickory Hill. For decades after that, running 100% on surface lifts, Hickory was one of the coolest little hills in New York.
I don't know how to explain my excitement about being at Hickory. It felt a little like a powder day, except it was even more of a sure thing. I knew being on top of that hill would inspire me, and it did.
When I got back to the base area, I found Jim from Magic, which was perfect. We shared dinner and a beer and we reminisced about Hickory and the Magic Triangle.
I know the odds are stacked against Hickory. But I'm going to do anything I can to help.