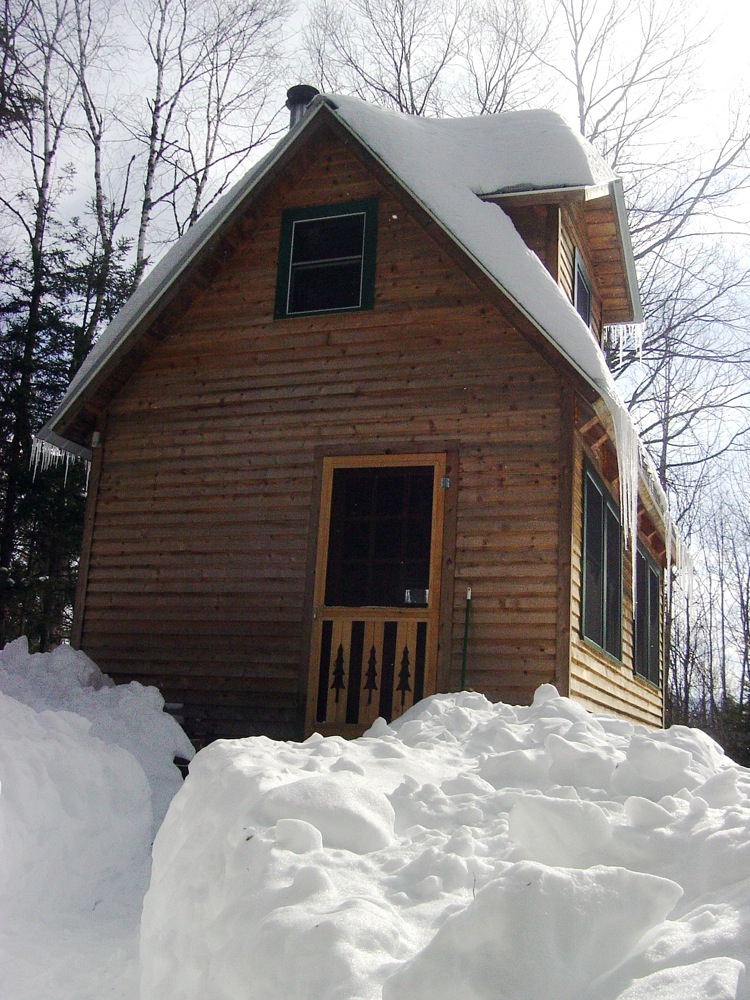 The Valentine's Day Storm plowed through the southern Adirondacks early in the week. We arrived in North River a few days later, and it was a great time to be there. Initially we had trouble getting to the cabin as our plow guy certainly had his hands full. We measured 40 inches, and walking the 500 feet to our camp from the road in waist high snow took 20 minutes the first time. Also power outages lead to plumbing issues.
Sat 2/17 was the first time I can remember the mountain turning people away because of lack of parking, and still I never felt remotely close to crowded on the trails or in the trees. When the Gore is 100% open there is a huge amount of terrain. I got to the mountain at 7:30 each day, as Gore will often open the Gondola as much as 40 minutes early.
I parked right next to the Sunway chair to make ski changes easy. The skiing was fantastic. I'm a highly motivated intermediate who is just learning bumps and has hardly been in the trees. Before this week I'd only skied the trees once after a huge storm,  four or five years ago, with a Lori Phoebe, a ski patroller who took me into the Tahawus Glades.
Over the next two days I hit the glades… Straightbrook, Chatiemac, Mineshaft, Darby Woods, Twister and Tahawas. Basically everything except the Cave and the Dark Side glades which are now the only places on the map I haven't been. (Before this week, I'd never really been off the map except for a Gore-to-Garnet ski.)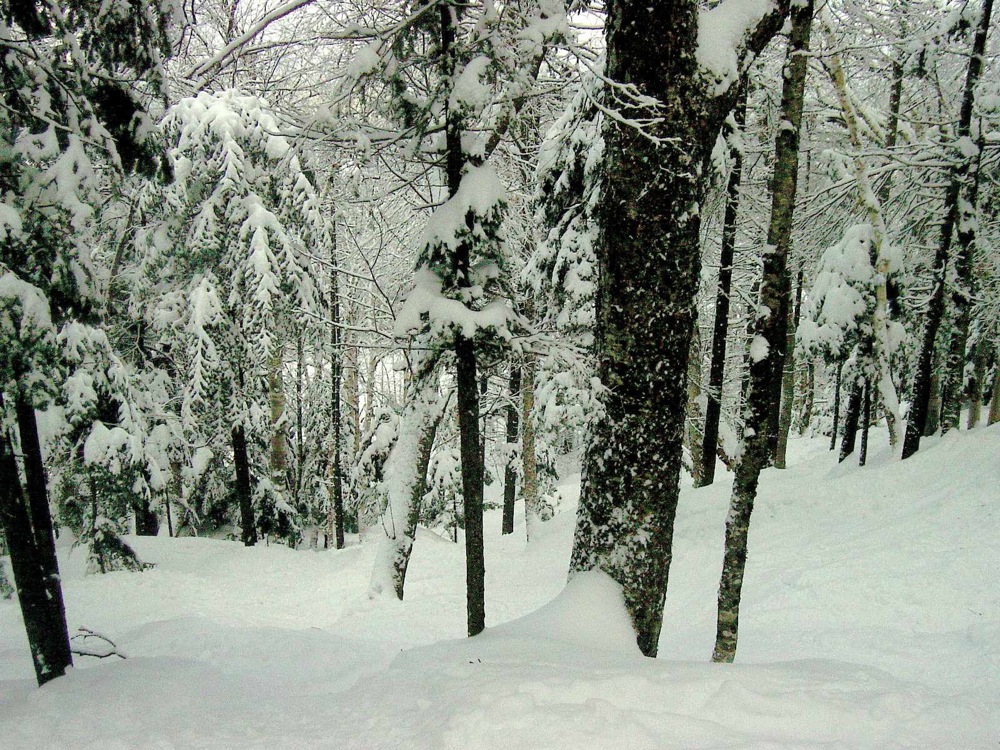 I added Upper Darby to my list. I spent most of my time on Lower Steilhang and the High Pines "Glades" that have become my favorite. I was teaching myself to do bumps and trees on some pretty narrow 180s (Atomic TM22s – 107-72-90) and lovin' it.
Each day as the bumps got deeper, especially on High Pines it got a bit tougher but I skied it everyday until this past Friday 2/23. The whole thing was a great experience. Zelda was awesome – skiing Chatiemac over and over while I was ducking into the Straightbrook Glades.
Thurs (2/21) We got another 3-4 inches that freshened things up and got us back in the trees. I'm headed back up as soon as I can.